Thoughtful gift-giving for the special dogs and dog lovers in your life doesn't have to break the bank this holiday season. Nor does it have to be a challenge to find the perfect present.
Rest assured, we've compiled this holiday gift guide to feature only the most affordable, highest quality and one-of-a-kind gifts! Oh yeah, and did we mention affordable?
Here are eight of the greatest gifts for your pups and pals that are bound to get two paws up!
1. Multicolored Crossroads Wool Dog Sweater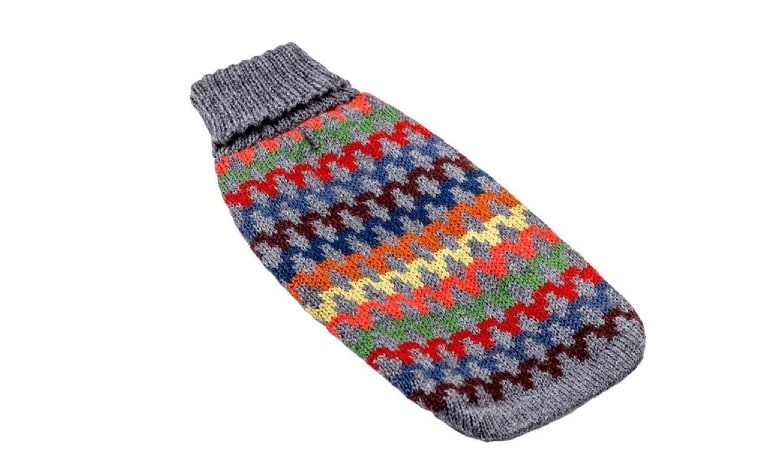 Amp up your dog's wardrobe with this soft, multicolored sweater that's perfect for festive family photos and cozying up in the wintertime.
Peruvian brand Alqo Wasi handlooms their sweaters with luxurious alpaca wool blends, which are softer than cashmere and warmer than merino wool. (Yes, really!)
This pullover sweater has a ribbed turtleneck and a leash opening. The material is lightweight, hypoallergenic, and is meant to keep your fur baby warm in cold weather and cool in warm weather. Hello, maximum comfort.
Available in six sizes (XXS-XL)
Price: Starting at $48.00
Related: Ultimate Holiday Gift Guide: 10 Special Gifts for Dogs and Dog Lovers
2. Vegan Eco-Friendly Canvas Leash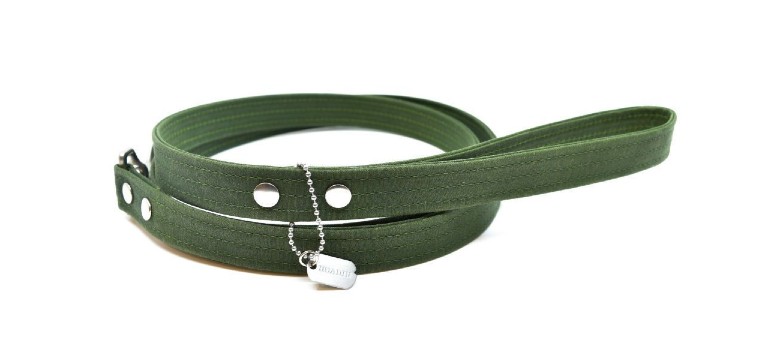 This modern, high quality canvas leash is just what you and your canine companion need to stand out when you step out.
From the brand Hoadin, this eco-friendly, 5-foot long leash will appear as distressed leather over time and is not only water-resistant, but also easy to clean! It is handmade for long-lasting comfort and sturdiness with a sustainable, strong, cotton canvas finished with a non-toxic wax. It also has an aluminum quick release buckle and D-ring.
What's just as wonderful as Hoadin's products is its mission: Help Out A Dog In Need. With every purchase, a donation is made to dog rescue. Additionally, they stand behind their products so much so that they will repair them for free if necessary.
Available in three sizes (S-L: 5/8," 3/4″, and 1″)
Available in seven color options: Forest Green, Navy Blue, Periwinkle Purple, Charcoal Gray, Ebony Black, Tangerine Orange and Raspberry Red. Matching leash and harness available.
Price: Starting at $46.00
3. Canvas Collar in Jolly Red Plaid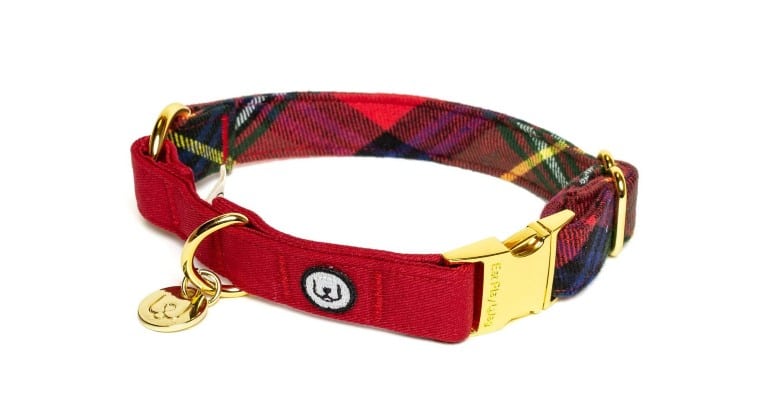 Have holly, jolly walks every time your furry fashionista sports Eat Play Wag's plaid canvas collar.
This unique two-toned collar is handmade with 100% cotton lining for comfort and its core of 100% nylon for sturdiness. It has a metal buckle and D-ring to easily attach your favorite leash.
Made in four sizes (XS-XL). Matching leash available.
Price: $35.00
Related: The Canine Chef at Rover.com Shares Her Favorite Dog-Friendly Recipes for a Yummy Holiday Meal
4. Eco-Friendly Squeaker Dog Toy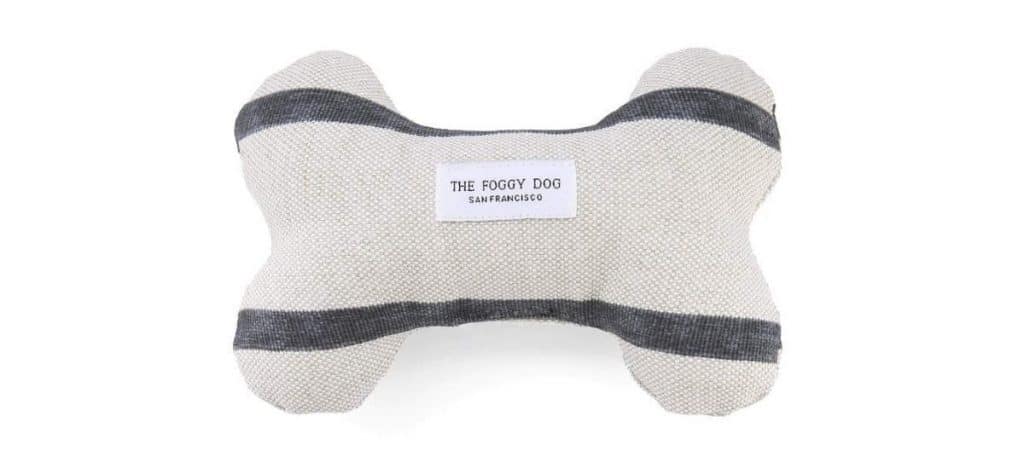 Is there such thing as "too many toys" for our pups? We think not!
The Foggy Dog's handcrafted squeaky dog toy is guaranteed to be a wag-worthy gift.
Make playtime even more of a blast with a heavy-duty squeaker that just won't stop squeaking even if it becomes punctured. Since this is a plush toy, it is not indestructible. Although, it is incredibly durable.
This modish toy is made with the same long-lasting material as the company's dog beds and stuffed with eco-friendly fiber filling from recycled plastic bottles.
A special bonus: Every order from The Foggy Dog helps a shelter dog in need.
Color options include Sand Beige, Toasted Brown and French Country Blue.
Price: $16.00
5. Bye, Bye Dog Breath Dental Kit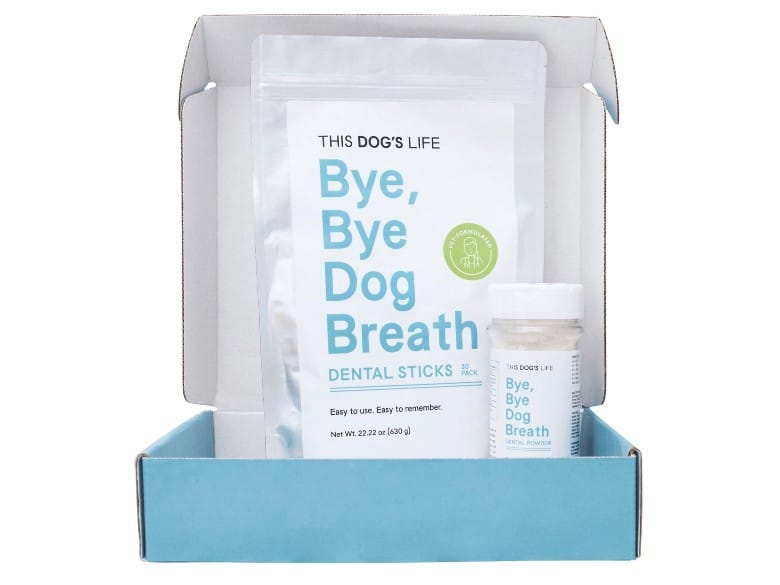 As the saying goes, "Health is the greatest gift." Chances are your dog is going to be getting lots of treats for being a good pup. So, why not also gift him with this veterinarian-formulated dental kit?
Our Bye, Bye Dog Breath Dental Kit keeps your dog's mouth so fresh and so clean — all without a toothbrush! The kit includes dental powder and dental sticks that eliminate stress and guilt for you, and plaque and stinky breath for your dog.
The dental line is made with natural ingredients including: cranberry, parsley, cinnamon, spirulina, champignon mushroom and yucca. All contain health benefits to finally say, "bye bye" to dog breath!
Price: $49.00
6. Organic Shea Butter and Beeswax Paw Balm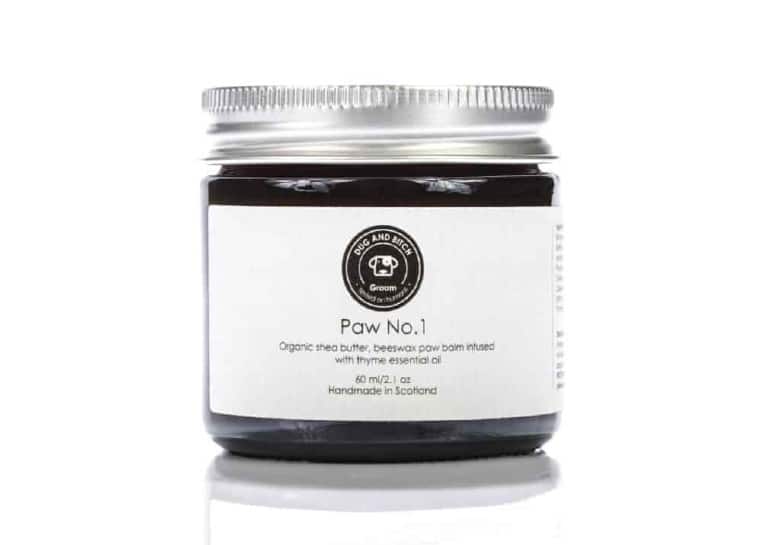 Believe it or not, but we're not the only ones who suffer from winter skin.
Our dog's paws, much like our hands, can become dry and cracked when exposed to cold weather or after a long day of fun outdoors. Obviously, this can be a real pain for our furry friend.
The solution? This 100% organic paw balm by Scottish brand, Dug and Bitch.
The balm contains shea butter, beeswax, olive fruit oil, sweet almond oil, and calendula oil. Each ingredient soothes, stimulates, renews and revives your dog's paw pads. Simply massage the balm into your pooch's paw pads and elbow joints, and wait for it to absorb and dry.
Price: $16.50
Related: Amid All the Crazy Holiday Chaos, Here Is How to Keep Your Dog Safe and Happy
7. Stonewashed Linen Bandana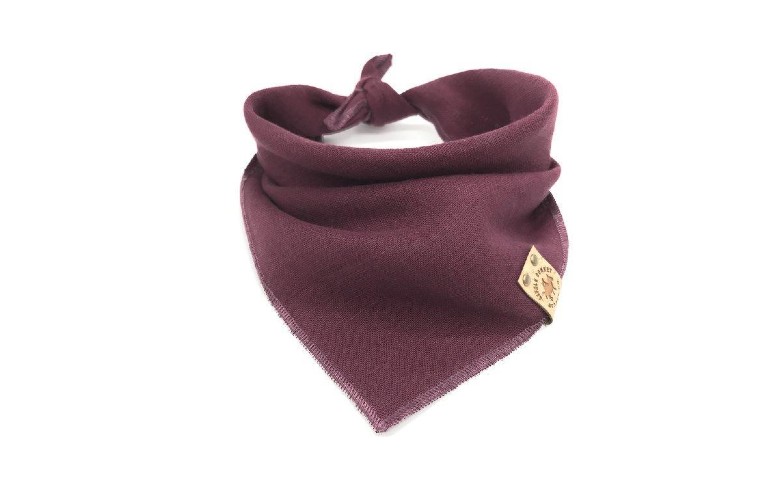 Want to instantly make your dog even more camera-ready?
Count on this charming, cranberry bandana to do just that!
Hand stitched by Little Donkey Supply Co., this super soft, medium weight bandana is the perfect staple for your dog's wardrobe. It is made of 100 percent stonewashed linen and has a stunning cork tag detail that is secured with two antique brass rivets.
Available in three sizes (S-L).
Price: $26.00
8. Vegan Leather Dog Collar and Matching Bracelet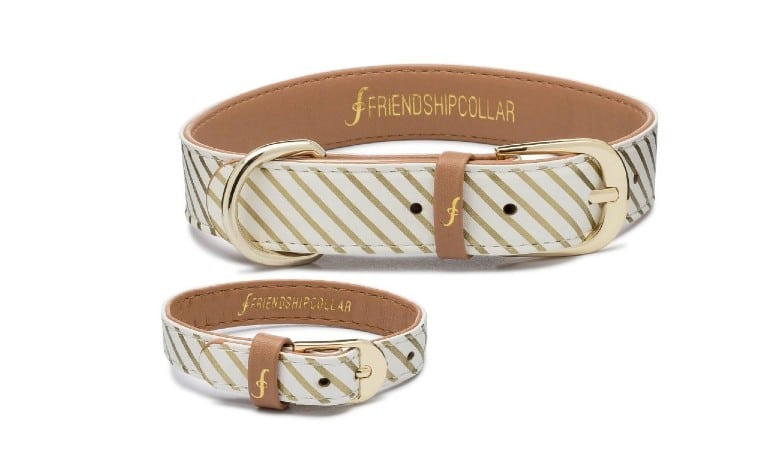 Perhaps the most sentimental on the list, FriendshipCollar's dog collar and matching bracelet set is an absolute must-have for you and your best friend.
The matching set is designed to be scratch and water resistant, easy to clean and UV protected. What more could you really ask for as a dog parent?
The elegant, gold striped pattern is stamped onto 100 percent animal-friendly vegan leather, and gold plated D-rings and hardware make for a luxury finish with each set.
Thanks to its high quality materials, the collar and bracelet set will stay vibrant and durable even for the most active human and hound duos. This is undoubtedly the kind of gift that will stand the test of time.
Each purchase provides six pounds of dog food for hungry shelter animals.
Available in seven sizes (XXXS-XXL).
Price: $45.00
Related: Traveling for the Holidays? Here's How to Keep Your Dog Happy in the Car.