The holiday season can be stressful. There are presents to buy, parties to go to, family time, housecleaning, end-of-year tipping and the list goes on. It's exhausting and expensive.
Humans have all sorts of relaxing ways to prepare. We can meditate, get a massage, go to a spa. But what about your dogs?
It's the party season, but dogs don't understand. What they do know is that all sorts and sizes of people — strangers — are stomping around their domain. Children are racing around on a sugar high or trying to pick them up, grab their tails or ears. There are squealing toddlers, unfamiliar voices, spike heels, perfume, loud music and strange, scary things falling to the floor. For some dogs, it's enough to make them hide under the bed until the craziness passes.
Related:How to Deal With an Anxious Dog
But there are things you can do to help your dog stay calm.
Here are some tips for keeping your dog safe and stress-free during the holiday season.
Make a plan.

If you are planning to host a party in your home, be sure to make a plan to keep your dog safe. Even if your dog loves humans, a party can be overwhelming, especially when the holiday cocktails kick in.
Create a safe space for your pooch. For dogs that are really shy or nervous, prepare a separate area, or better yet a room with a closed door, where your dog can hunker down. Provide a comfy dog bed or a tricked out crate, and put down a bowl of food, plenty of water and a toy –like a cheese or peanut butter stuffed Kong — that will keep your best friend busy. Make sure your guests know that the dog's hideaway is off limits.
Monitor meet and greets.


One of the safest methods for introducing Fido to your guests is to keep him on a leash. This will allow you to remove him quickly if he gets over-excited or to get him out of the way if a child attempts to grab him; many dogs are afraid of children because they act and move erratically, so you want to make sure everyone's safe.
If you have a small gathering, and your dog is a social butterfly, you can probably let your dog roam off leash — but always monitor the situation. However, if it's the kind of party where your neighbors may think about calling the cops, get your dog safely out of the way before dancing on the tables begins.
Watch the front door.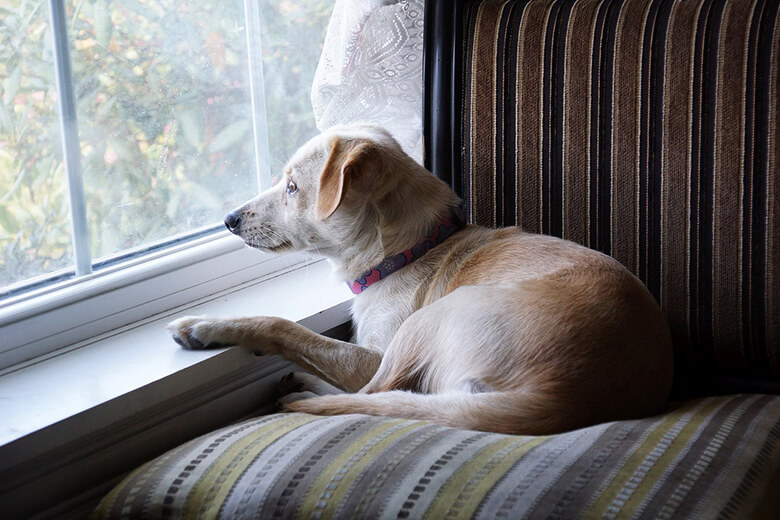 With the front door constantly opening and closing, a frightened dog may decide it's safer outside than inside. If you have a Houdini that's already tried to make a break, keep your dog in another room. If your dog is a party animal, just make sure to keep your eye on the front door.
Related: Holiday Gift Guide: 11 Perfect Gifts for Dogs and Their Humans
If you haven't already done so, get your dog microchipped. During times when you have lots of guest coming and going, keep a collar with ID tags on your dog. If you have a dog who's a determined door-dasher, get serious about training.
Go on plenty of walks.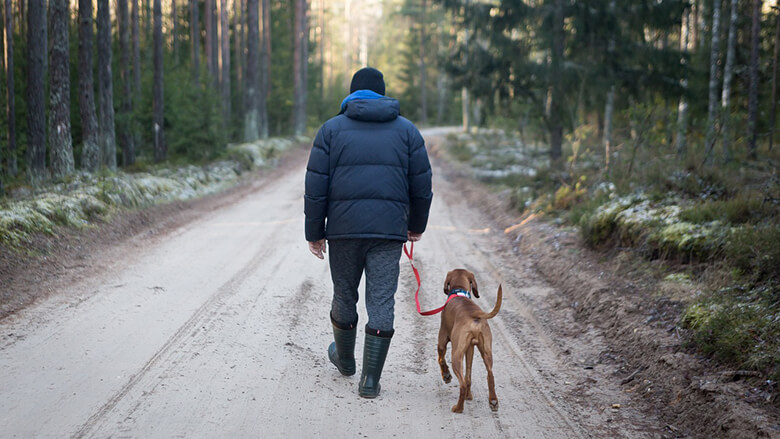 Keep up your regular routine but schedule in some extra exercise time. Exercise helps to alleviate built up anxiety and stress. An extra brisk walk or a game of Frisbee will help your dog work off extra energy.
Don't forget your regular walk even if there's a party in full swing. Either ask someone to remind you, or set an alarm on your cell phone or watch.  Dogs thrive on routine, so if you normally walk her at 9 and 11pm, don't skip it. If your dog has to go and can't hold it, the resulting "accident" will stress her out more.
Consider calming supplements.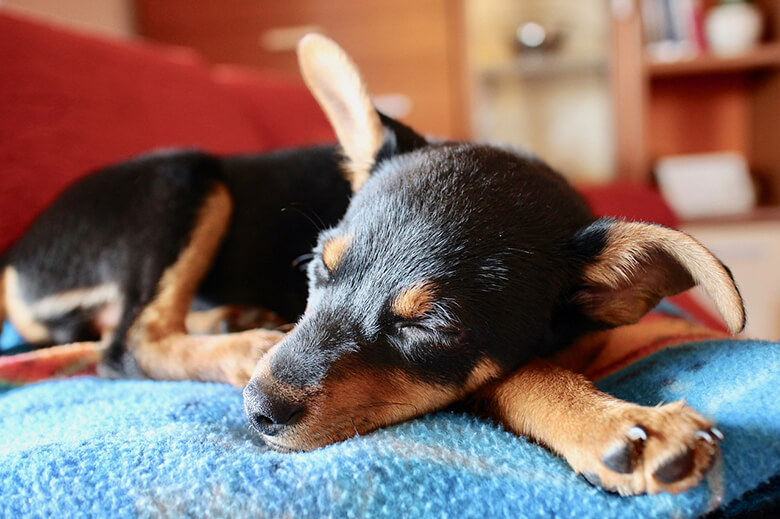 A little CBD oil, CBD treats or a calming supplement may be very helpful at stressful times (for your dog, that is).
If you decide to try CBD oil, be sure to buy a brand that's formulated specifically for dogs. The dosage depends on the strength of the CBD oil and your dog's weight. Always check the label or website for specific dosage information and make sure the retailer or brand can provide a certificate of analysis, so you know exactly what is in the CBD oil.
Related: 15 Reasons Why You Should Consider Giving Your Dog CBD Oil
Choose your dog sitter carefully.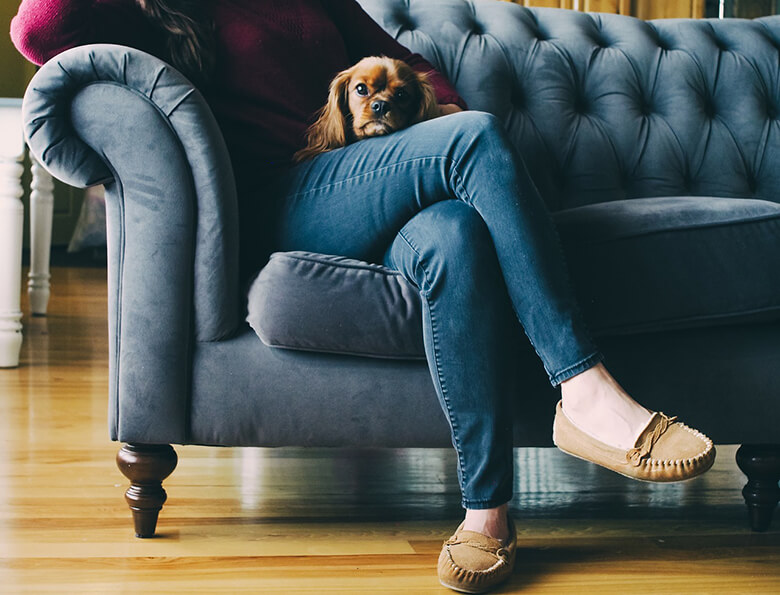 If you're going away and can't take your pooch, make arrangements well in advance. (Dog sitters during the holiday season can be hard to come by.) The best options are to hire a trusted pet sitter in your home or board your dog at the vet, doggie daycare or a kennel. It's generally not a good idea to just have someone drop by to feed, water and walk your dog and then leave for the day.
If you board your dog, do your research. Check out reviews, talk to other customers who have boarded their dog and go to the place in person. The most ideal arrangement (and the most expensive) is to have a trusted pet sitter stay in your home to take care of your dog while you're away. But don't just pick someone from a website. Your veterinarian may know someone reliable, and often vet techs will pet sit. If you have a friend who loves your dog, and your friend is dog experienced and trustworthy, that may give you the greatest peace of mind — and keep your dog calm and happy.