It's the most wonderful time of the year, and we cannot be more excited to finally revel in holiday cheer! And what better way to celebrate than to spoil your canine companion with a truly special gift?
Whether it's practical, stylish or unique, we've compiled the ultimate holiday gift guide to wow your Woofy for the wintertime. Because as dog parents, we know there's no better feeling than seeing our dogs jump for joy.
Here are 10 of the perfect presents for you and your pup, or your favorite human and hound duo! (And if you need more ideas, head over to our shop.)
1. Inverted Ceramic Dog Bowl Set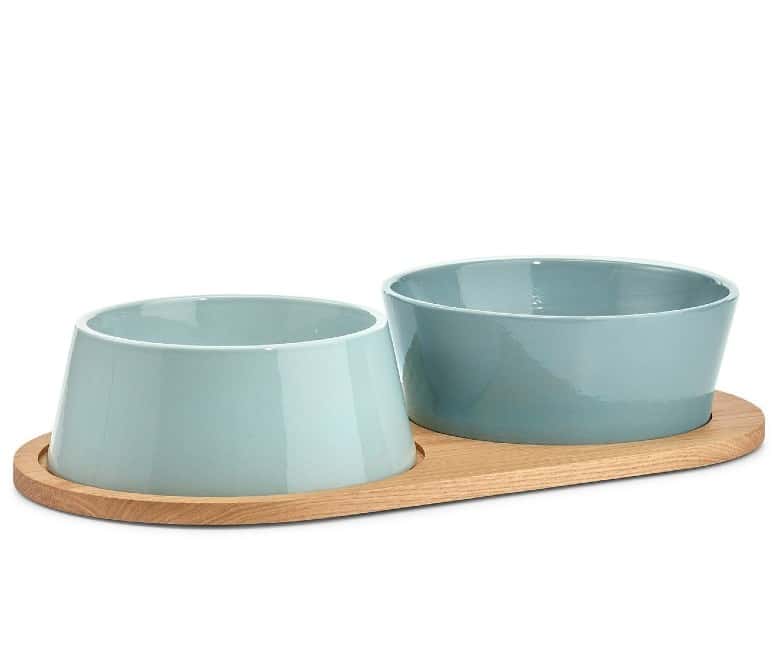 Enhance your fur baby's mealtime experience with the highest quality inverted porcelain food and water bowl set.
Made in Germany by MiaCara, this weighted, contemporary bowl set is aesthetically pleasing and designed to stay in place even for the hungriest canine. Spruce up your kitchen this winter with Teal Blue, Berry Red or Granite Gray.
Related: We Compared the Top Dog Food Delivery Companies on Ingredients, Price and What Makes Them Special
The matching wood tray is available separately.
Price: Starting at $175
2. Ultimate Super Soft Faux Fur Dog Blanket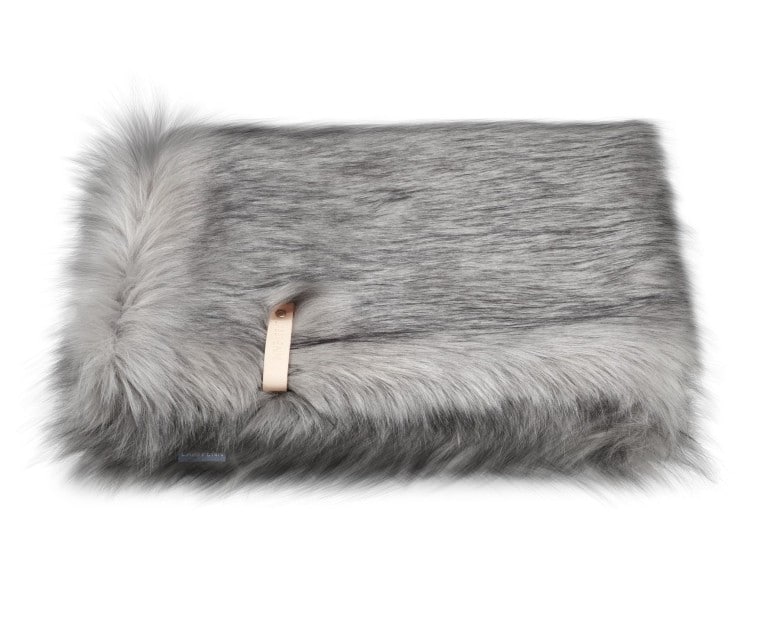 Keep your pup bundled up with this elegant, fashionable and super cozy faux fur blanket by Labbvenn.
This hand-finished, double-sided blanket is guaranteed to provide the perfect amount of warmth and luxury for your dog with its soft, fluffy fabric. If you're lucky, she just might consider sharing to snuggle up with you!
Price: Starting at $89
3. Oval Handwoven Roped Dog Basket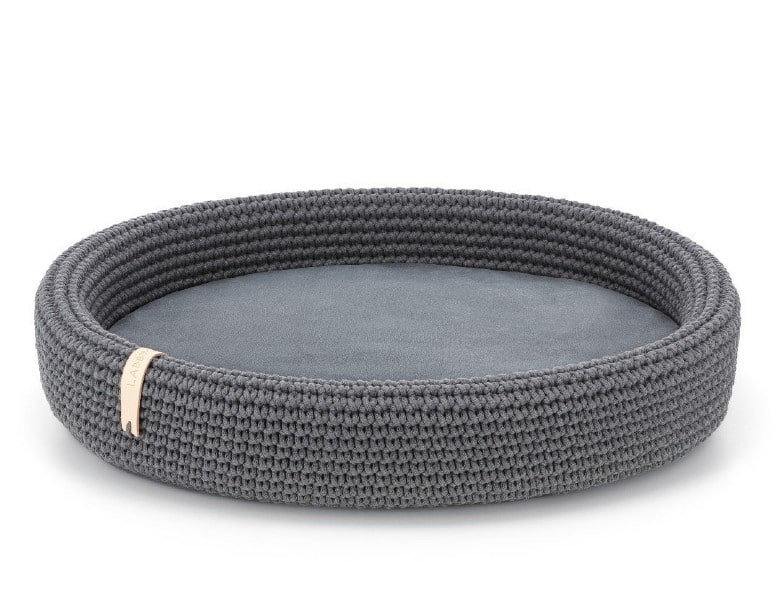 Your dog's dreams just got sweeter!
After a long day of play, gift your furry pal with somewhere comfy to lay with this high quality braided cotton bed. Labbvenn's bed is made in an oval shape to fit snuggly to your pup's natural shape as he sleeps, whether for power naps or longer rests. Available in one size, this bed is perfect for smaller dogs such as French Bulldogs, Pugs and Beagles.
Price: $260
4. Circular Handle Leather Leash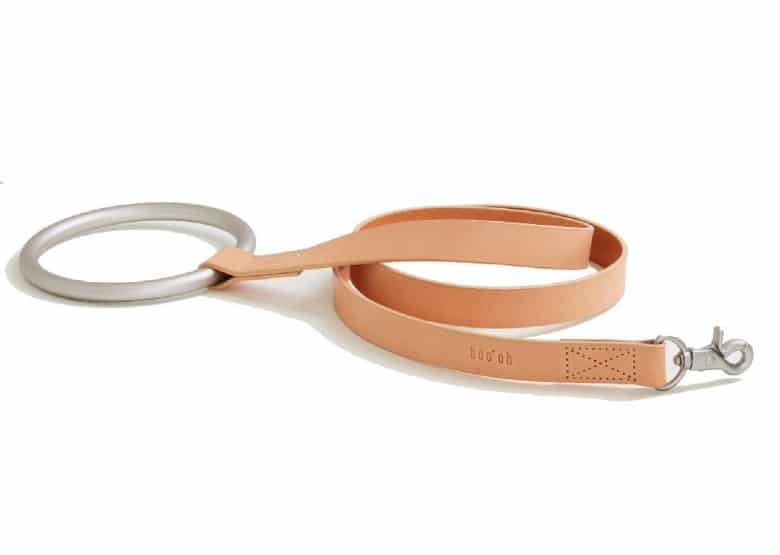 Looking to upgrade your dog's daily walk? This sophisticated and functional leash will do the trick!
From the brand Boo Oh, this 48" leash is 100% handcrafted for long-lasting beauty and comfort. The circular aluminum handle provides an easy grip. Plus, with a leash as posh as this, you and your pup bound to get a few doubletakes on the street.
Matching collar option available.
Price: $175
5. Comfy Travel Dog Blanket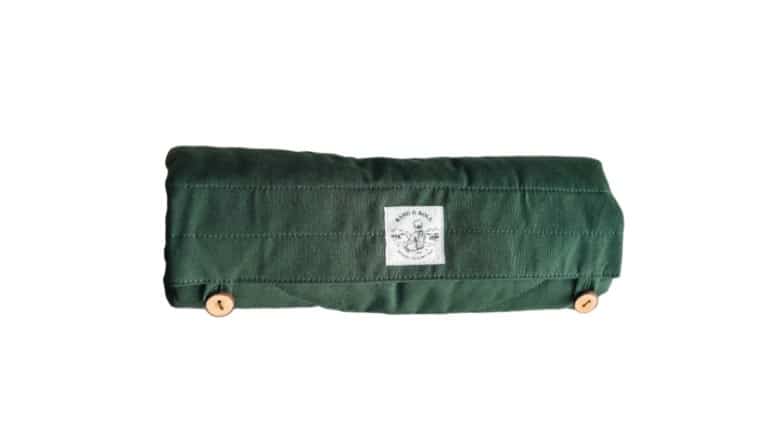 Band & Roll's comfy travel dog blanket is just what you need in case you're away from home with your pup this holiday season.
The blanket really is everything you could ask for: stylish, practical and easy to clean! You can easily bring it anywhere thanks to its lightweight material and two plum wood buttons. It's perfect for your dog to rest on, whether out-and-about or cozied up at home.
Related: 15 Dog-Friendly Camping Sites and RV Parks
Choose from colors mustard yellow, hunter green and charcoal gray. Blanket available in three different sizes.
Price: Starting at $115
8. Wool Dog Sweater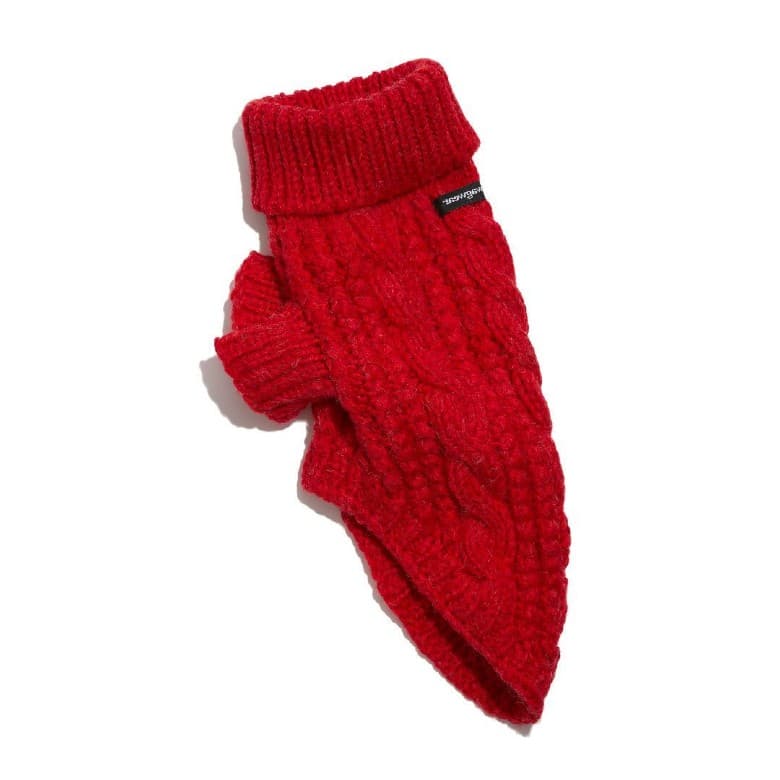 It's officially sweater weather, and we couldn't think of a better way to combat the cold in style than with this Fisherman sweater by Wagwear.
This charming classic cabled sweater is knit from 100% Aran wool, meaning your dog will surely be comfortable and cozy. The Fisherman sweater features a thick turtleneck, ribbed front legs and a knit pattern of cables and textured stitches.
Available in eight sizes (XS-XXXL) and five colors: Navy Blue, Carrot Orange, Cream, Pine Green and Cherry Red.
Price: $75
7. Vegan Pleather Dog Bed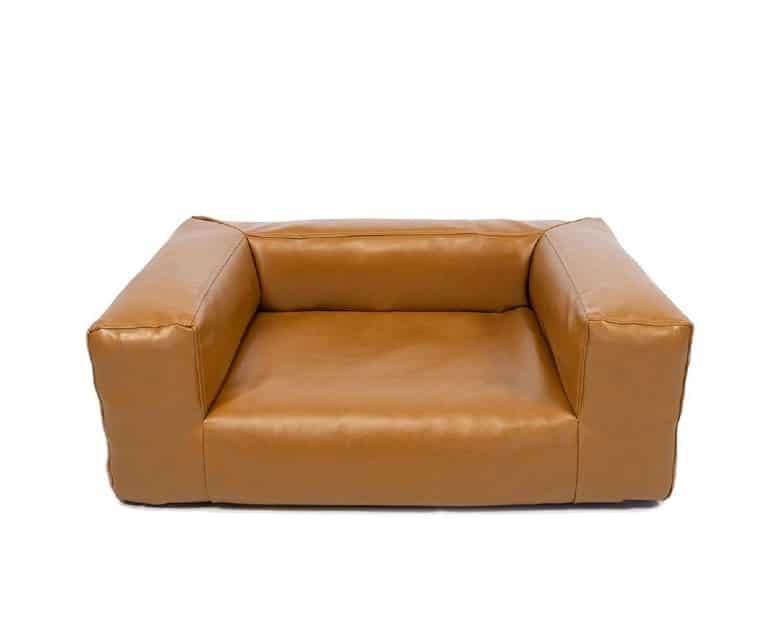 Get two paws up from your pooch this Christmas with the fashionable, vegan leather dog bed from Blvd Co.
Made handcrafted, this bed is designed with maximum comfort and style in mind. It has orthopedic memory foam, a non-slip bottom, accident-resistant interior liner and cushioned bolsters. Your dog will love this comfy spot to rest her paws.
Available in three sizes and made to assemble.
Price: Starting at $195
8. Faux Furry Carrier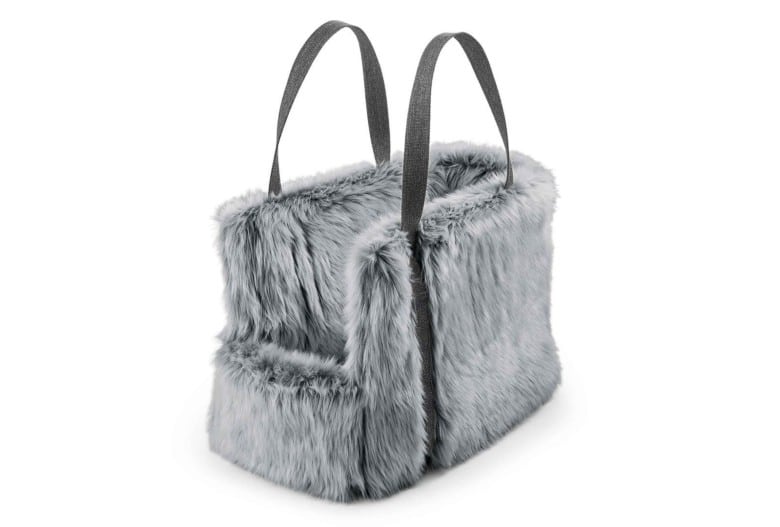 Want to give a gift that is guaranteed to get you all the wags and licks from your furry best friend? Look no further!
Regina Mol of MiaCara, award-winning German brand, has designed the glamorous Via dog carrier. MiaCara prioritizes elegance and functionality, providing your pup with a perfect on-the-go experience. Made from luxe faux fur, this carrier has two straps for convenient carrying, a removable base and a short tether to secure your dog.
Price: Starting at $260
9. Two-Tone Leather Collar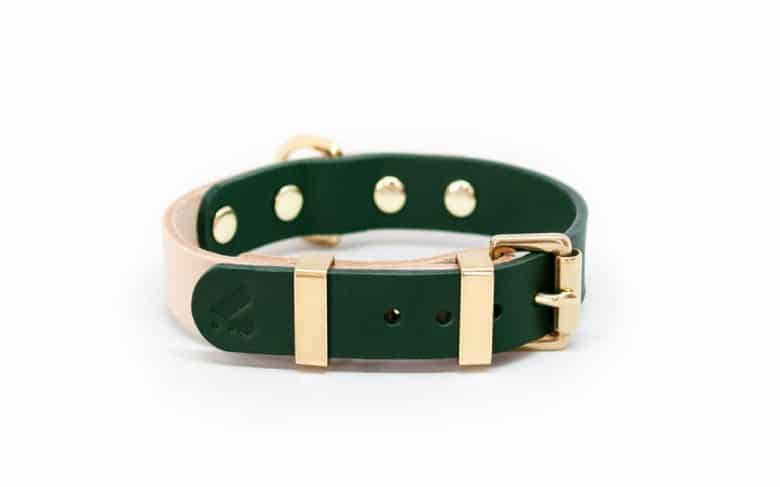 Stroll and sniff the streets in style with your dog this holiday season with Vackertass' two-tone contemporary collar.
The leather collar is handmade from vegetable tanned full-grain leather and solid brass hardware. Depending on the everyday use, the collar will soften, produce a beautiful, unique patina and slightly darken in color over time.
Vackertass' collars are made-to-order to promote sustainability and waste reduction.
Available in five sizes (XXS-L) with six color combinations: nude/jade, black/brown, tan/jade, nude/navy, nude/red and nude/black. Matching leash available.
Price: $58
10. Custom Breed Minimalist Dog Artwork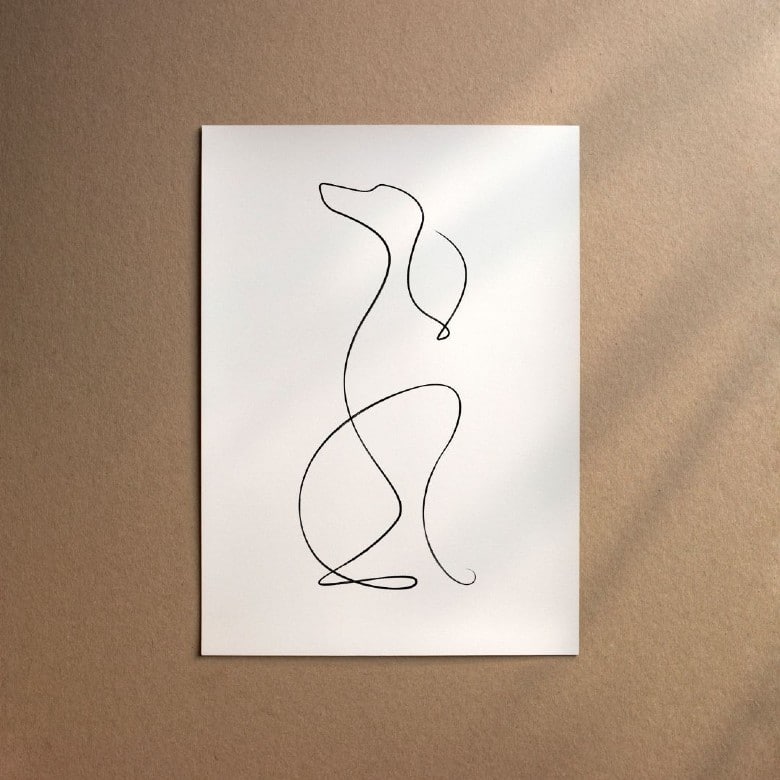 Deck the halls with a stylish sketch of your four-legged best friend this holiday season!
Choose from 80 breeds to portray your pup in a minimalist fashion. Scandanavian brand Animalist has made this a gift to remember by using heavyweight Hahnemühle German Etching to ensure your print lasts over 40 years.
Available in three sizes: 11" x 17", 18" x 24" and 24" x 36".
Price: Starting at $85
Related: Training Your Dog at Home? Here Are 16 Must-Have Products Experts Recommend.