When dogs walk into Marty's Place, it's not a good day. They are seeking hope after facing a life-altering hardship. Most likely, they have been surrendered because their humans have either encountered financial challenges, developed medical issues, or passed away.
Fortunately, the sanctuary makes up for these difficult days by ensuring these dogs live out their golden years filled with love, companionship, and all their needs met.
"We treat our dogs as if they've been our own for many years," founder Doreen Jakubcak tells This Dog's Life of its Upper Freehold Township, New Jersey location. "We want every dog that comes to the sanctuary to feel safe and loved and be able to live vibrant lives in their golden years. We believe we are helping to save more seniors in need."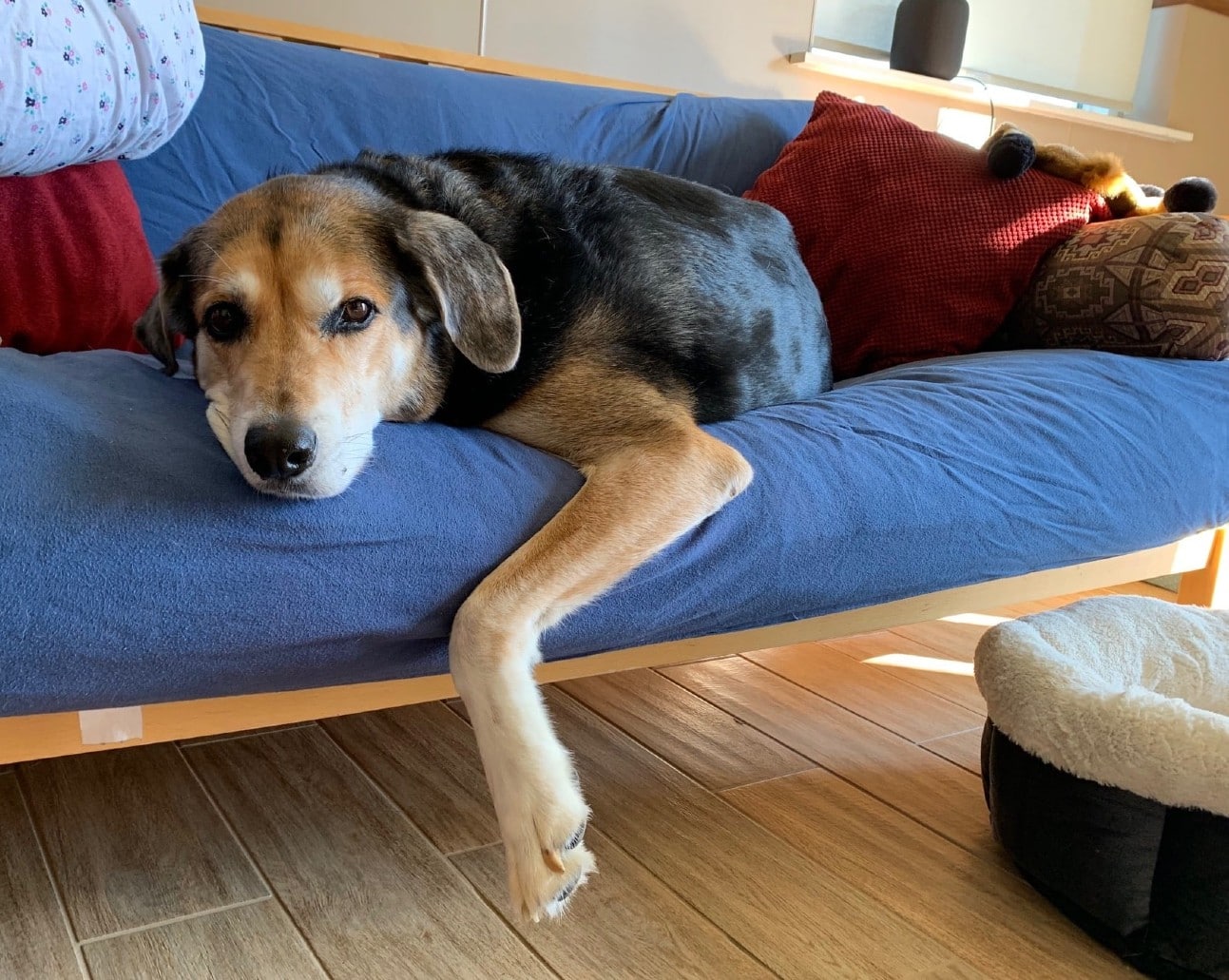 Indeed, according to the American Society for the Prevention of Cruelty to Animals, "older dogs have a 25 percent adoption rate, compared to the 60 percent adoption rate of younger dogs and puppies." And with fewer than 60 senior dog sanctuaries in the country, "there certainly aren't enough of us out there yet," founder Doreen Jakubcak says.
Related: An Adopted 14-Year-Old Is Giving Senior Dogs a Second Chance at Life
But for those lucky enough to retire at Marty's Place, it is heaven on earth for our four-legged friends. Known as "residents," each senior dog, defined as age seven and up, thrives thanks to his or her own living space, human and pooch interaction, routine medical and dental care, as well as access to fun, stimulating activities.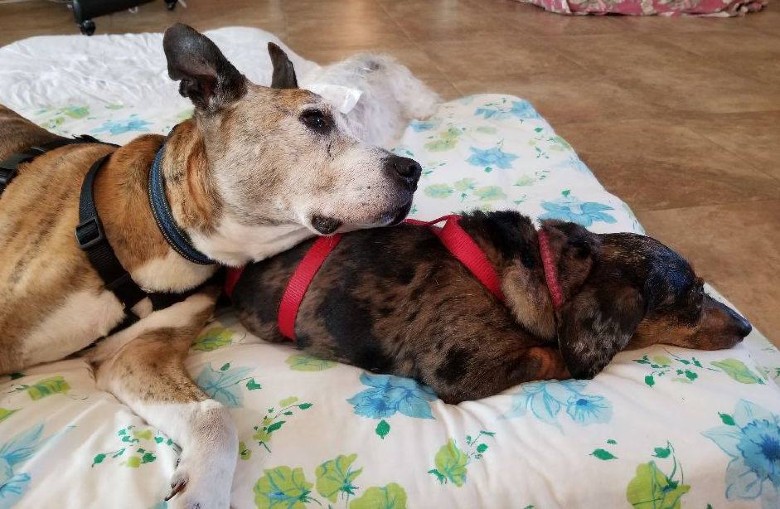 Marty's Place also has several amenities to ensure everyone feels right at home. There are individual living spaces for 40 dogs, a large multi-purpose room with smaller lounging areas, outdoor activity areas, grooming and bathing areas, a medical treatment room, short-term isolation rooms, 25 acres of walking trails and an enclosed, indoor swimming pool for exercise.. This is all thanks to generous donations from individuals, corporations, and foundations. To date, over 85 dogs have walked through the doors at Marty's Place.
The Inspiration Behind Marty's Place
The idea behind Marty's Place happened after Jakubcak and her husband's beloved Labradors passed away. Heartbroken, the couple felt it might be best to wait on adopting another dog. That is until Jakubcak came across a chocolate Lab named Marty.
Related: Why a Senior Dog May Be Absolutely Perfect for You
At 12 years old, Marty had spent six months in a shelter and was pulled out the day before he was scheduled to be euthanized. He then spent over a year between pet boarding facilities and foster homes due to his physical ailments that made it difficult to place him in a permanent home.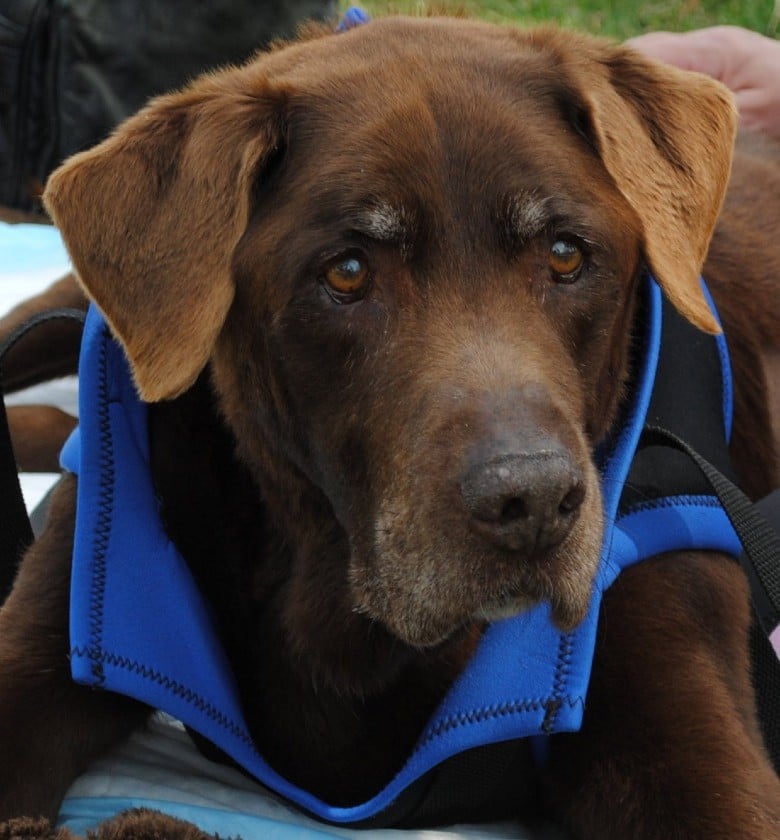 "I started seeing friends' emails about Marty and his situation," Jakubcak says. "I said to Mike (her husband), 'I think we should be Marty's last home.'"
The senior dog found his final home with the Jakubcaks in December 2009.
"There was just something about his face — that look in his eyes where he wasn't ready to give up," Jakubcak says, adding that despite Marty's physical needs after developing degenerative neuropathy and completely losing his ability to walk, he was "as sharp as could be" mentally.
"He would bark at cars, bark at people, bark at bicycles. Whoever came over to pet him, he was ready to engage," she says. "It was the spark that he still had."
Marty became a source of inspiration for his ability to live life to the absolutely fullest, regardless of his health conditions. Sadly, less than a year later after finding his final home, Marty experienced seizures and crossed the rainbow bridge.
But his legacy lives on.
After Marty's passing, the Jakubcaks began thinking about senior dogs who ended up in the shelter system and decided they wanted to do their part to help more dogs.
"You get to a point in your life where you go from success to significance. Where is it you think you want to make a difference?" she says. "I combined that with my love for dogs. It seemed like it was a no-brainer. Little did I know that this journey was going to turn into something much bigger."
How Marty's Place Got It's Start
After four years of working to create the perfect property in a peaceful, bucolic setting, the Jakubcaks finally had their sanctuary. What was previously a tree farm became a pup's paradise. In 2015, Marty's Place Senior Dog Sanctuary officially opened its doors.
The non-profit initially started with housing dogs in the sanctuary. However, they soon realized how great the demand for rescuing senior dogs was and started an adoption program.
"Prospective senior adopters want the companionship of a dog and recognize the love and gratitude a senior has to give," Jakubcak says. "They also accept there may be some health issues and are willing to make that commitment to the dog for their remaining years." So far, 33 dogs have been adopted out of Marty's Place and found their forever homes.
At the beginning of 2020, Marty's Place set out to start a foster program in which when people choose to foster, the non-profit covers each dog's medical and basic expenses, so they can get dogs in homes. By doing so, they are making a greater impact by saving more dogs in need.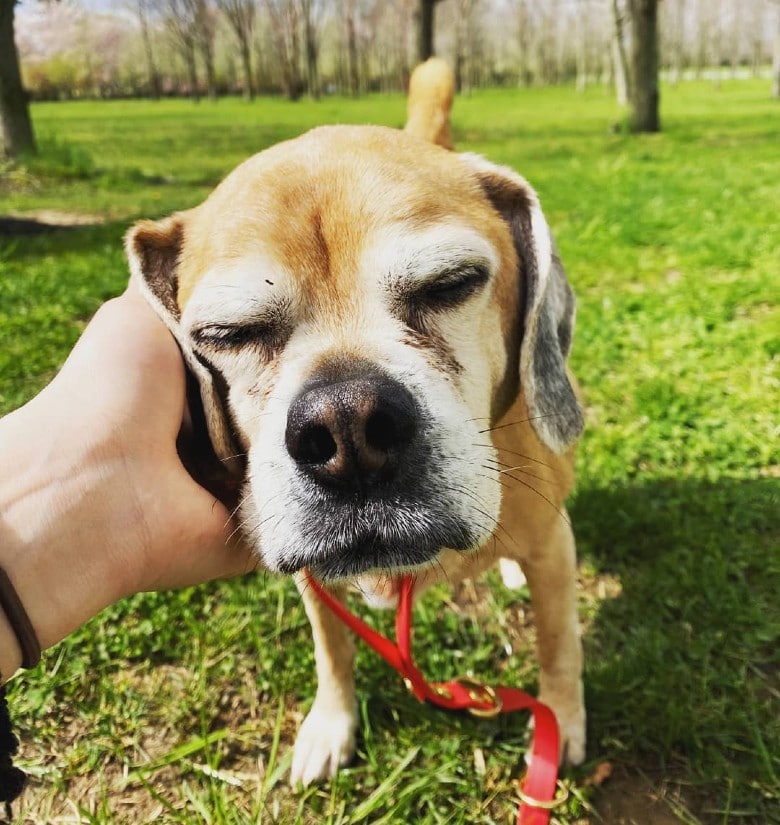 "There are some folks that may be reluctant to foster or adopt an older dog because of the potential expense associated. The other reason being the feeling that, 'I may only have this dog for a year or two, and I can't go through that emotionally,'" says Jakubcak. "What I try to suggest to folks is to not focus so much on the quantity of time, focus on that quality of time."
"For every dog that has come into the sanctuary, in their way, they really do know what you do for them. The gratitude and the love that you get from them in return — even if it's only for one or two years — to me is just priceless," she adds.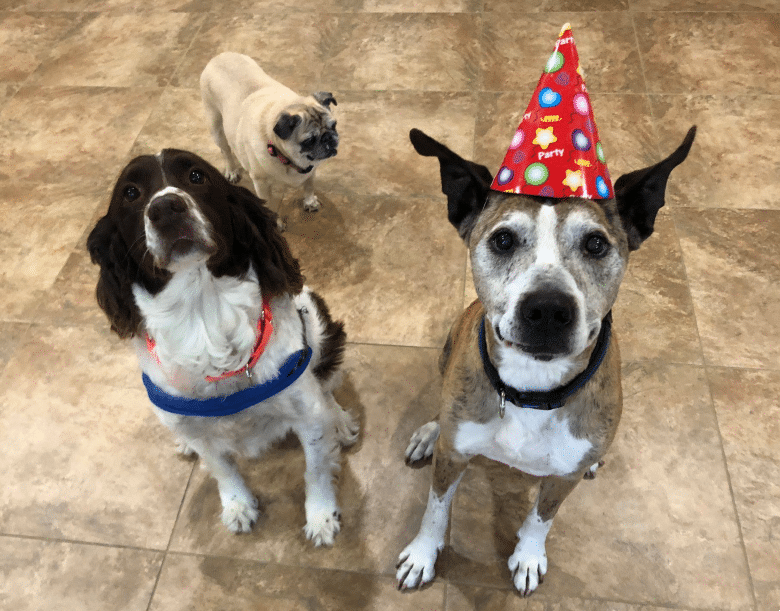 While the pandemic posed a challenge for the non-profit financially, Marty's Place has remained determined to save as many senior dogs as possible and change the way they're valued and viewed.
"Regardless of what's going on around us, there are always going to be senior dogs in need. Whether it is because an owner has passed away, an elderly owner is making a life transition…that's always going to be there," Jakubcak says. "We will continue to do our part to help as many dogs as we possibly can."
Related: Senior Dog Suffering Pain From Arthritis? Here are 8 Alternatives to Giving Your Dog Drugs.
For Jakubcak, it's the little moments that make her journey worthwhile.
"It's when you have a moment where someone says 'thank you' for a meeting. It's a former owner that says 'thank you' once they hear that there's been an adoption and they know that their dog is safe. It's actually arriving at the sanctuary and walking into one of our open space rooms, and the dogs come up to you to say hello, and they want to give you kisses. You just know it's all worth it."
For the latest updates on Marty's Place, check out their Facebook and Instagram.