Creative craftswoman Linda Facci can be found in her Woodstock, N.Y.-based studio surrounded by wool roving, needles, papier-mâche, hot wax, leather and armature wire — all materials needed for her unique, handmade creations: felt dog sculptures. Felting wool to create these realistic dog replicas that look exactly people's beloved has not only gained a following, but garnered attention from major media outlets.
With her rescue Yorkshire Terrier, Cocoa, by her side in her studio, Facci has amazed thousands across the world with her impeccable talent to recreate their beloved dogs out of felt, gaining widespread attention from major media outlets.
Related: Art Exhibit Allows People to Download Blueprints to Design Extravagant Dog Houses at Home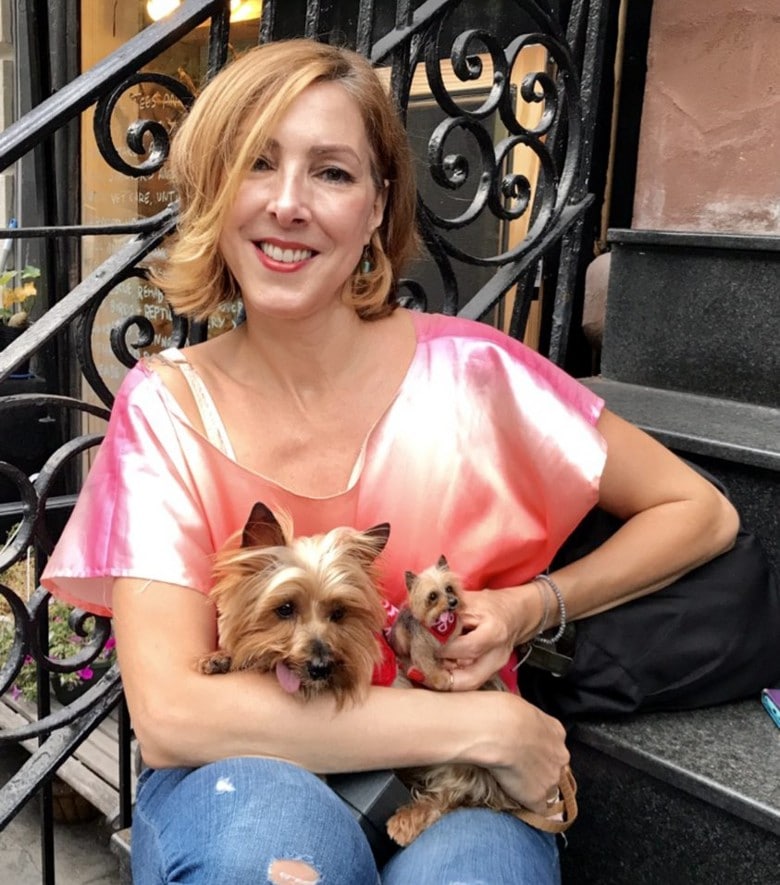 "It's like painting with wool, you need patience and a good eye for detail," Facci tells This Dog's Life. "I am always amazed how something that starts out looking like a 'dust bunny' becomes a mini wool sculpture. I also love that it brings such a smile to my customers' faces."
Called "The Dog Felterer," Facci makes these one-of-a-kind creations for dog parents based on photos of the customer's dog along with researching the breed. Using a felting needle and wool she begins the painstaking but fulfilling process.
Unlike other needle felters, she begins with making the head instead of the body. She starts her process by taking a blob of core wool and repeatedly poking the wool with a barbed needle, using melted wax for the nose and beads for the eyes. Using armature wire to help hold the shape, Facci adds the body and legs with core white wool and colored wool. She creates the claws out of papier-mâché and dog collars out of leather. Each original stands 3.5 to 5 inches high, takes two to three days to complete and is created from thousands upon thousands of pokes. Prices start at $375 on her website Facci Designs.
"I really try to get all the details," Facci says. "I love doing that. I try to make each one special and as close to realistic as possible as I can."
For owners who have lost their fur baby and wish to honor them, Facci goes as far as to incorporate the late dog's fur and even ashes into the sculpture if they wish.
Related: Artist Creates Entire 'Starry Night Dog' Series Inspired By Vincent Van Gogh
"I want to please my customers, and I know what it's like to love and own a pet," Facci says. "I want them to open that box, and I want them to go, 'Oh my god, there's my Spot again and to just bring that joy to them."
Because of her skill, she has created more than 600 pieces of artwork for dog parents across the world; been featured in The New York Post, New York Magazine, Martha Stewart Weddings, and Vogue; and even had a video of her creations go viral. But her success wasn't instantaneous, and it required her to take a leap of faith.
While working a full-time job, Facci began needle felting back in 2012 after she attended a 10-minute felt designer's class at Anthropologie.
"I remember that day going, 'Oh my god, I don't know what it is, but it's soothing. It's therapeutic. It's like sculpture. It's like hairdressing. It's like a little bit of everything," Facci says.
She immediately ordered necessary supplies to teach herself how to needle felt. After extensive research and practice, she soon began making wedding toppers of animals, such as mice, rabbits, squirrels, bears, and otters.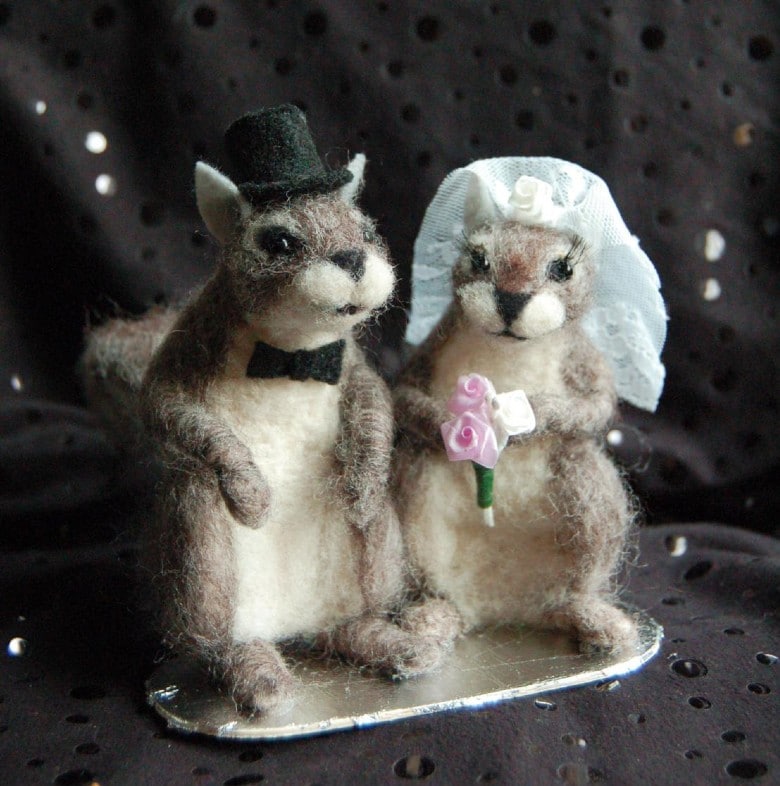 After about a year of needle felting these cute critters, she placed her creations on her Etsy shop, and they quickly became a hit.
Facci progressed to creating mini wool sculptures of dogs. It was also a task she wanted to challenge herself with to see if she could make something realistic.
Three years later, she added what would soon become her popular canine creations to her Etsy page.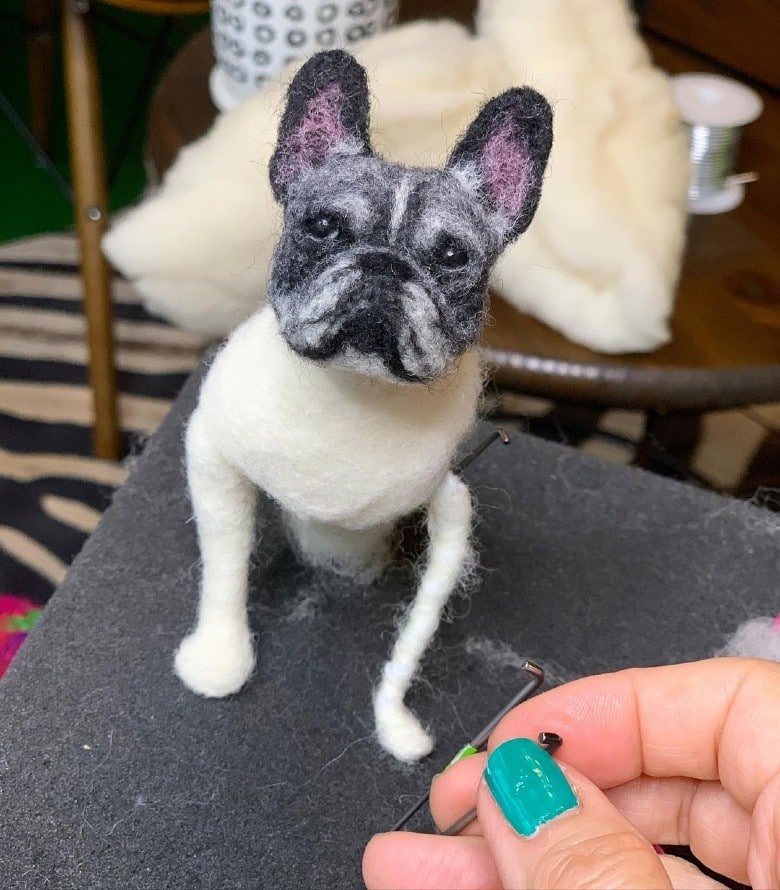 In 2018, Facci went all in on needle felting, quitting her job as creative director at Magnolia Bakery to pursue it full time — something she always wanted to do yet felt wasn't possible at the time.
"I remember when I first started this and I got that viral [INSIDER] video, one of the girls I worked with said, 'Do you think you'd ever quit your job and do this full time?' I was like, 'No way. I can't make a living doing that,'" Facci says. "And then it just happened. I still to this day cannot believe I make a living felting dogs."
While some may caution against turning your hobby into a career for the sake of your passion, Facci's experience has been different.
"I still enjoy making every single dog, and it's because every single dog is so different and unique," Facci says. "It's like being a hairdresser. Someone comes in in a different haircut and a different style … you're working on the same type of thing every day."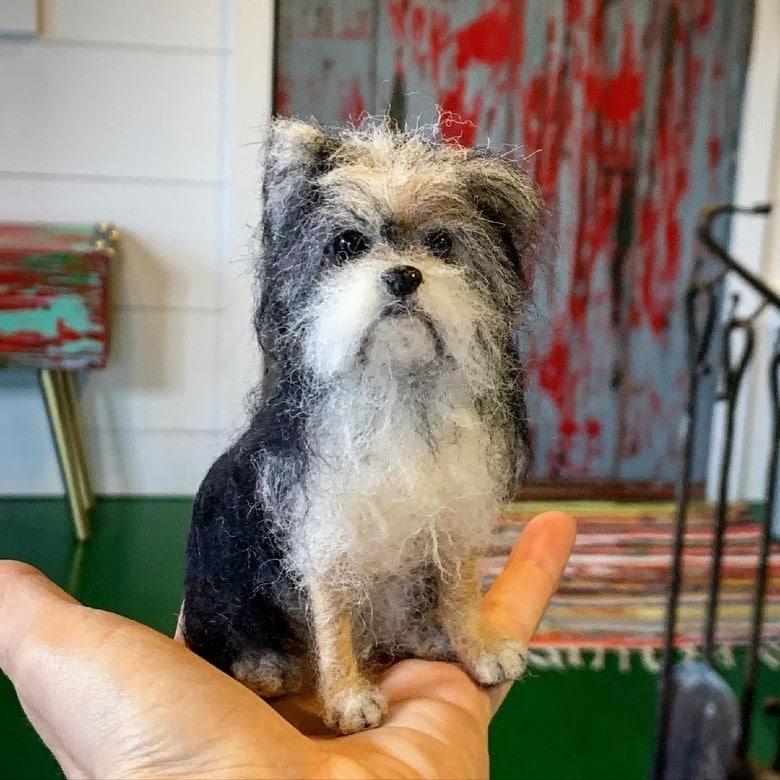 And for the felter, creating felt dogs impacted her personal life, too.
Facci, who admits she was more of a cat person prior to needle felting, says her creative endeavour convinced her to adopt a dog of her own four years ago. That's when she rescued Cocoa.
"The more I started working on these dogs, the more I would start seeing these people's photos with these dogs and how cute they were and how they were so much part of the family," shesays. "So I think, 'I want to adopt a dog.'"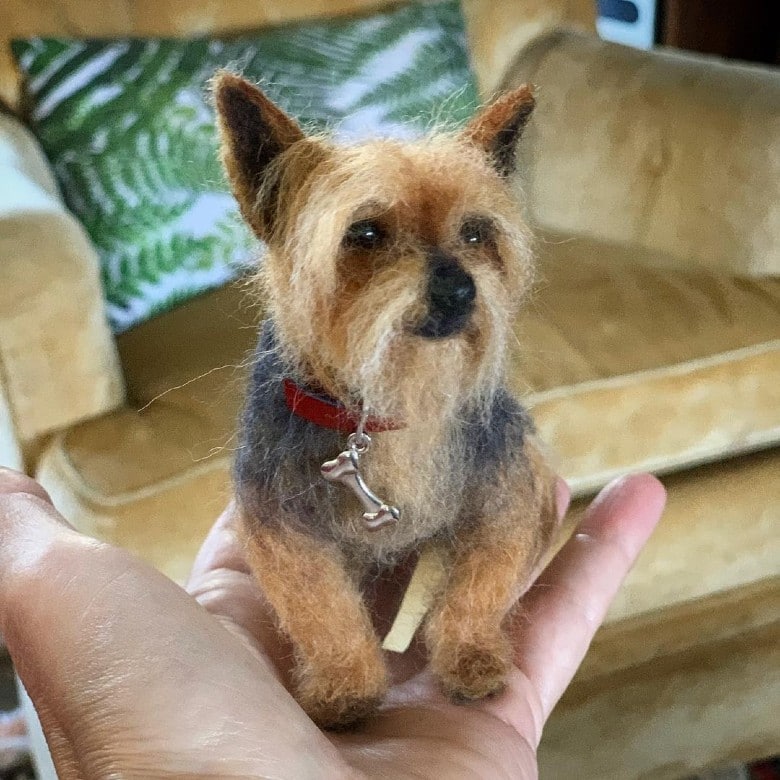 While Facci is known for her miniature felt sculptures, she offers other creations, too. Everything from life-sized sculptures to papier-mâché sculptures and custom felted 2-D portraits.
Facci considers herself to be incredibly fortunate to work for herself and do what she loves. One of her favorite parts about what she does is seeing her clients' reactions, who will send her an email with a picture of her sculpture and their dog side-by-side, or a video if it's a surprise for someone else.
"That's always the best to see their reaction," Facci says. "I just love making these people happier. I love bringing their dogs back to life."
Related: Startup Turns Your Dog's Photo Into a Renaissance Masterpiece