The line up for Puppy Bowl has been revealed and this year, three special needs dogs made the team.
Kicking off the same day as the Super Bowl, Sunday, Feb. 5, Animal Planet's Puppy Bowl XIII will pit "Team Ruff" against "Team Fluff."
Related: Adorable Dog Born With 3 Legs Inspires Us All to Overcome Obstacles
Similar to previous years, Animal Planet reached out to rescues and shelters across the country asking if one or two of their lucky pups could participate in the big game day. This year, Puppy Bowl had 34 rescues and 78 puppies, including for the first time ever, three special needs dogs.
Check them out below:
Doobert, a deaf English pointer.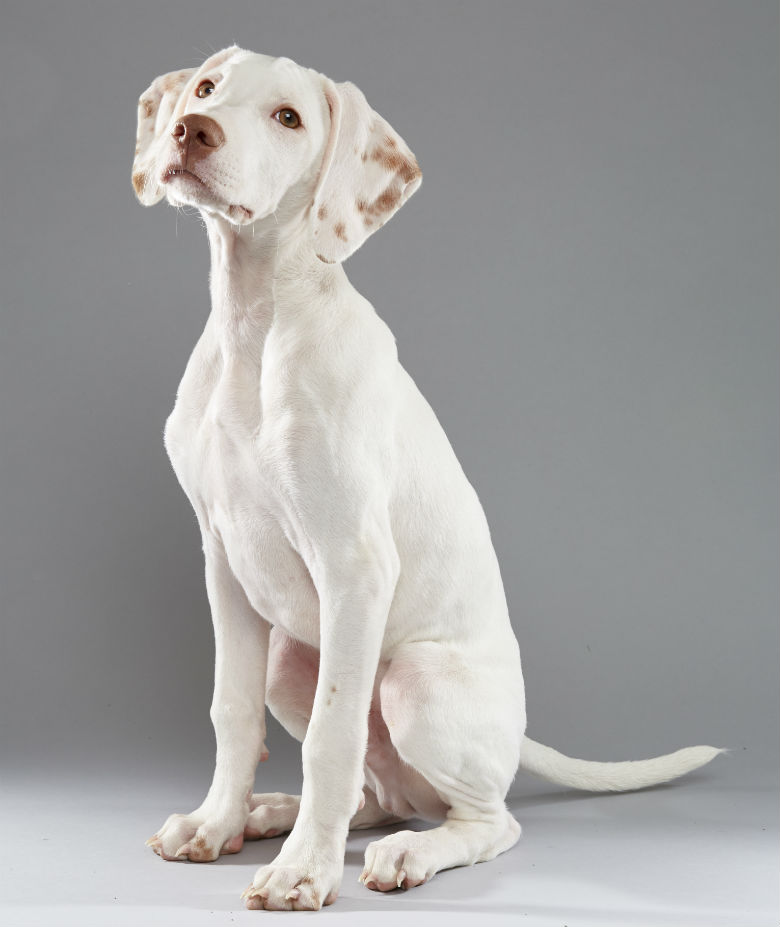 Despite not being able to hear, Doobert, like other deaf dogs, picks up on cues easily —  an advantage for his field game.
"They learn so quickly, because they are not nearly as distracted as hearing pups." says Erika Proctor, the director and animal behavior specialist of Green Dogs Unleashed, a special needs animal rescue that specializes in training deaf and blind dogs, that took Doobert under their wings. "He, like many deaf dogs, interact with humans like most of their hearing companions, however we teach them all their commands using hand signals and a special 'sign language.'"
Doobert has found his forever home, with Proctor telling us that he is "happy and outgoing, gregarious and friends with everyone he has ever met."
As for his game plan, "he is a pup of many positions."
Related: Puppy Whose Paws Mysteriously Fell Off, Learns to Run
Lucky, a three-legged terrier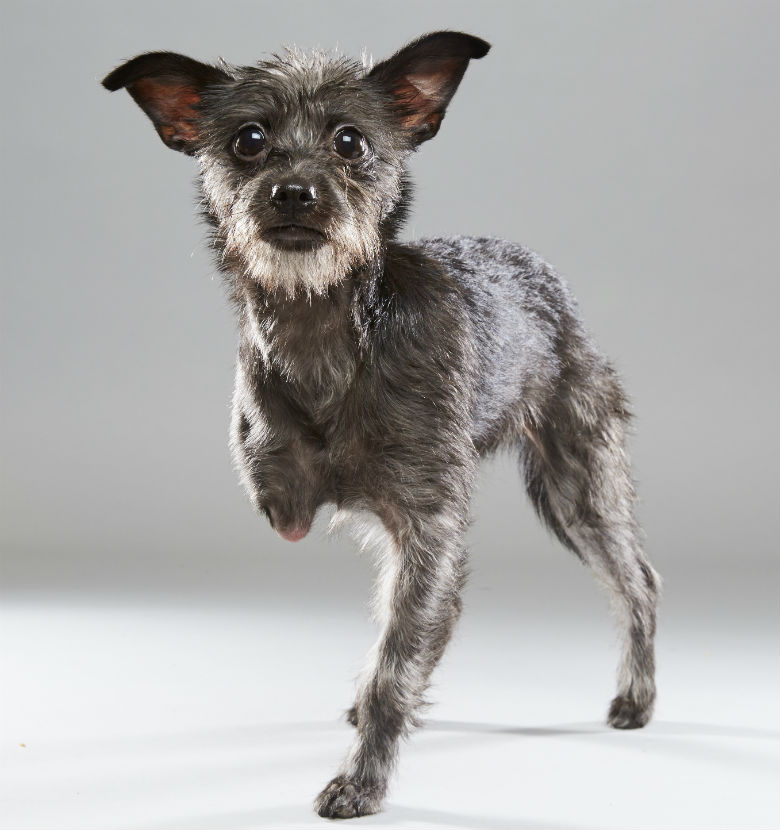 This girl  may only have three legs but that didn't stop her from making her presence known on the field.
Named Lucky, the approximate 7-month-old puppy was found on the side of the road with her brother in Tennessee during a heat wave in which temperatures climbed to 100 degrees. The two dogs were hiding under a desk and rescuers practically had to take the piece of furniture apart to get to them.
After being saved, Lucky had an accident. "Her and her brother were playing in their crate and her leg got caught, unfortunately, due to the severity of the break and the location, the prognosis was to amputate," a spokesperson of Operation Education Animal Rescue, the group that saved the two puppies, told us.
But don't feel bad for this little girl; she is going to be just fine. "She loves to play and adores her stuffed toys!" says the spokesperson. "Her disability does not affect her in anyway. She runs, jumps, and hops without any issues."
Related: The Super Big Dog That Flew First Class Has a Super Special Purpose in Life
Winston, a blind and deaf Australian shepherd/pit bull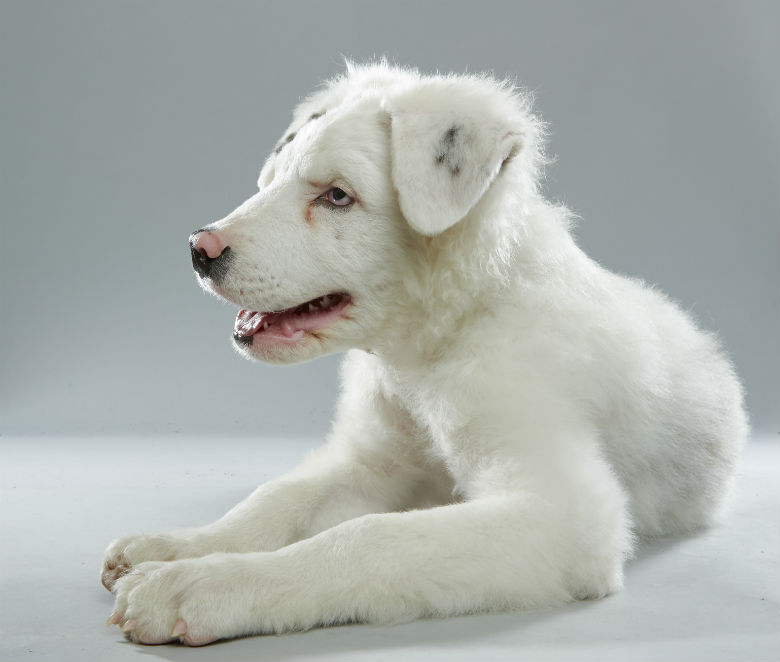 If looks could score a touchdown, Winston would be top dog.
The pup came from a backyard breeder who decided to mate two dogs that both had the merle gene.  Winston was born blind and deaf. (When you breed dogs who both have this gene, there is a 25 percent chance the offspring will be blind, deaf or both.)
Winston was rescued from a Texas group and brought up to
Double J Dog Ranch
. After some time, the pup made his debut at the Puppy Bowl in New York City.  While he has cuteness overload, he may have been better suited to cheer on from the sidelines.
"His personality is very laid back, chill and sometimes shy," says Cristene Justus, founder of Double J Dog Ranch. "This is why we knew he may not do well on the field."
But in the end Winston did come out a winner. He was adopted by one of the Discovery Studio employees and now happily lives in Los Angeles.
Related: Perfect Pair: Girl Without Feet Bonds With Puppy Born Without a Paw
"Tail"gating begins at 2 pm ET/11 am PT, with the big game kicking off at 3 pm ET/12 pm PT to see who will win the Petco "Lombarky trophy." There will be 39 pups in the starting lineup, with all vying for the MVP (Most Valuable Puppy).
Besides watching a bunch of adorable pups trying to score touchdowns, there will be a water bowl, kiss and slow-motion cam.
For the halftime show, the feline musical group Chicago Rock Cats with Kitty Gaga will sing "Puparazzi" to her little monsters.
"Rufferee" Dan Schachner will be calling "the puppy penalties, furry fumbles and terrier touchdowns."
To see the rest of the lineup, head over to Animal Planet.
For a sneak peek, check out the video below: