The start of the new year is almost here, and it's time to make some resolutions. Many are contemplating the usual — more exercise, less stress, more sleep – to help make healthier choices in the coming year.
But what about helping our dogs also get started on the right paw? Loyal friend, emotional support, constant companion and a reliable source of deep belly laughs, our dogs could also benefit from some improvements to their wellness practices.
We asked professional canine experts – including veterinarians, trainers, and dog behaviorists — their suggestions to help our dogs have a happier, healthier life in the coming year.
Below are 10 New Year's resolutions for your best friend:
All featured products are independently chosen by This Dog's Life. However, we may make a small affiliate commission if you click through and make a purchase.
1. Stay on Top of Wellness Checkups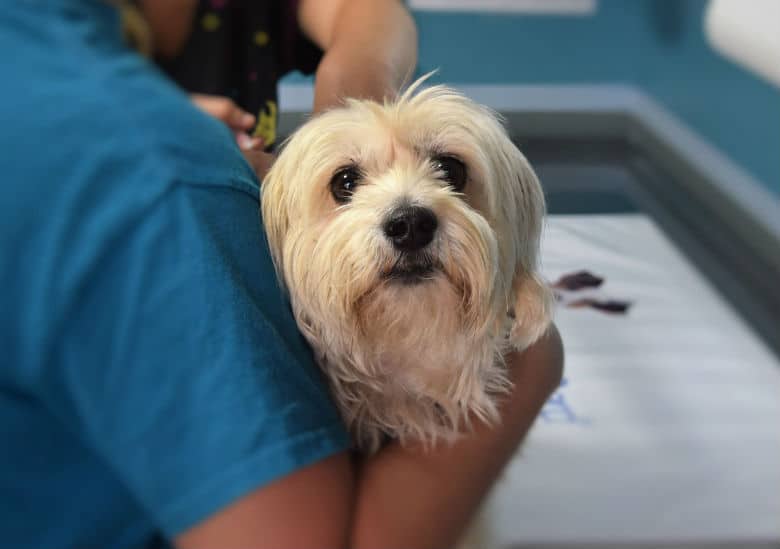 "Check-up visits with the veterinarian are important for early disease diagnosis," says Dr. Jennifer Granick, a board-certified small animal veterinary internist and associate professor at the University of Minnesota. While veterinarians use physical examination and/or routine testing to detect the red flags of disease before a dog has any clinical signs, she says, they also rely on owners to provide information on subtle changes in behavior that can be signs of a problem. Changes in appetite, sleep, mobility, and even personality can indicate a medical issue.
"When your veterinarian recommends blood work, it is likely a good idea, especially in older dogs, even if your dog seems fine. That way, you might catch something early, like liver, kidney or endocrine disease," she says. If tests come back normal, you will gain peace of mind and also establish your dog's normal test values that can be helpful in the future.
2. Change Up Your Training Mindset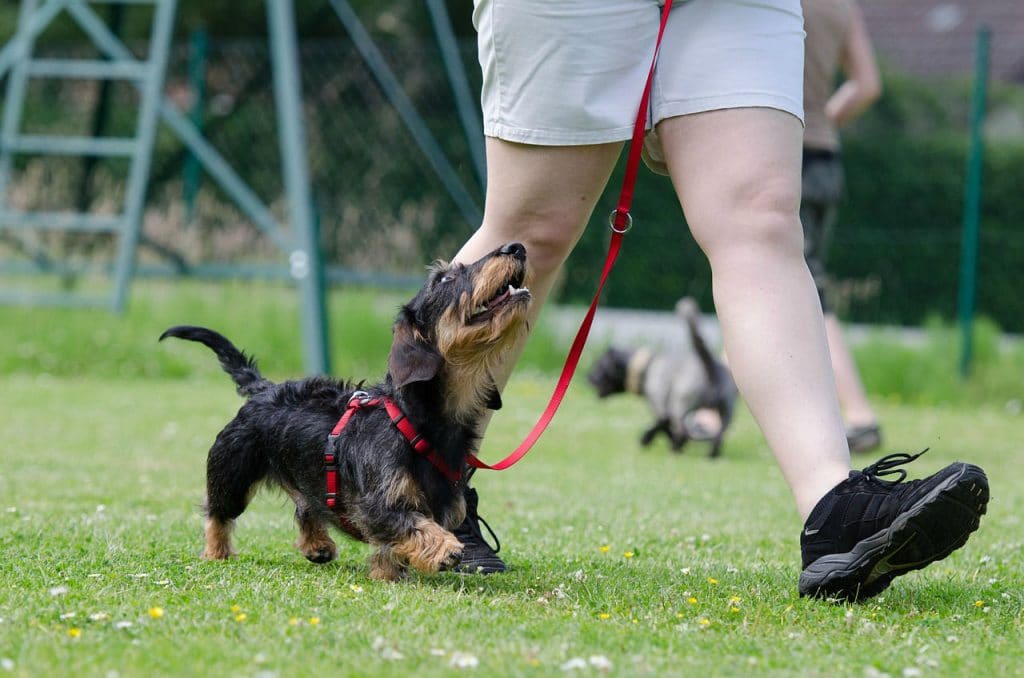 Dog parents typically take their dogs to a trainer to address issues like inappropriate chewing, barking, jumping, and pulling on the leash. "We often get caught up in trying to stop our dog's bad behaviors, which puts us in a punishment frame of mind," says Kayla Fratt, a certified professional dog trainer and dog behavior consultant at Journey Dog Training. Instead, she suggests flipping the focus to the behavior you want from your dog.
"Teaching your dog to sit at the door and walk politely at your side is much easier to train in a kind, dog-friendly way versus trying to stop jumping or pulling," she says. If you feel that you're making no progress, she suggests that you're asking too much too fast. "Breaking training into smaller and smaller steps while still focusing on the end goal."
Related: Why Canine Parkour is the Perfect Sport for Athletic Dogs
3. Incorporate Mental Activity Into Your Dog's Routine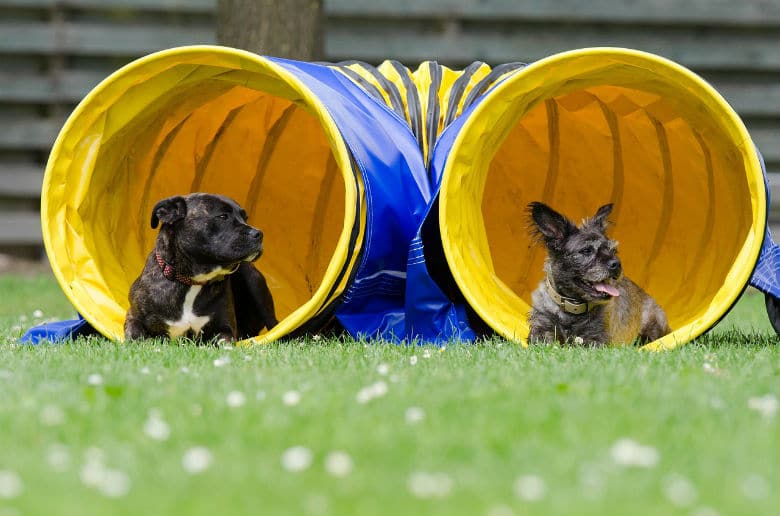 "Taking your dog on walks is important, but it's not the end all and be all of responsible dog ownership," says Lauren Novack, a certified dog behavior consultant and certified professional dog trainer at Behavior Vets. Dogs need both physical exercise and mental stimulation. For the average dog, a 10-minute training session could be just as tiring as an hour-long walk.
"[Training] will give you a chance to brush up on manners, teach new tricks, and bond with your pup," says Novack. She recommends working with a qualified dog trainer and is a fan of finding a "science-based" trainer, as well as a proponent of LIMA (least intrusive, minimally aversive) techniques. If you don't have a qualified trainer in your area, you can ask an expert about remote training sessions via Skype, Zoom, or FaceTime. You can also check out Kikopup Tricks Tutorial on YouTube.
Related: What's the Elevator Game? Here's Why You Need to Teach Your Dog It.
4. Keep an Eye on What Your Dog Eats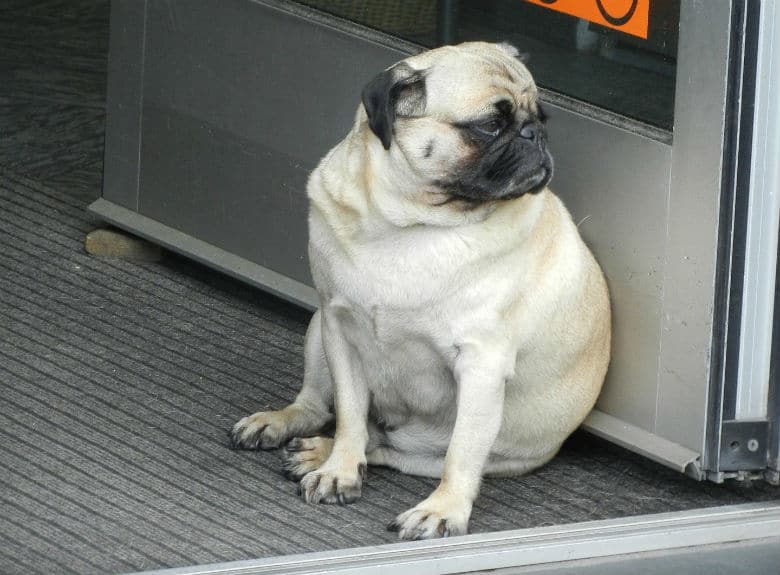 "Obesity is an epidemic, and we are seeing many more overweight pets than ever before," says Dr. Carrie Donahue, a holistic veterinarian at Full Circle Holistic Veterinary Care. Too many treats, not enough exercise, thyroid conditions, or even genetics can all lead to extra pounds — and the extra weight has the same negative effects on our dog's health and lifespan as they do on the human body. "Extra weight can cause strain on the joints leading to mobility issues and can predispose pets to endocrine diseases like diabetes," says Dr. Donahue. It also increases the risk of heart disease, cancer, and other life-threatening diseases.
Related: The Ultimate Weight Loss Guide for Your Dog
Dr. Donahue recommends decreasing the carbohydrate content in your dog's meals. "Since dry kibble has a high carbohydrate content, replacing a portion of the kibble with a high-fiber vegetable or lean meat may encourage weight loss."
If you've made changes in diet and are exercising your dog on a regular basis, but the weight isn't coming off, ask your vet to check your dog's endocrine system; obesity can be an indicator of conditions such as hypothyroidism or Cushing's disease.
5. Introduce Nose Activities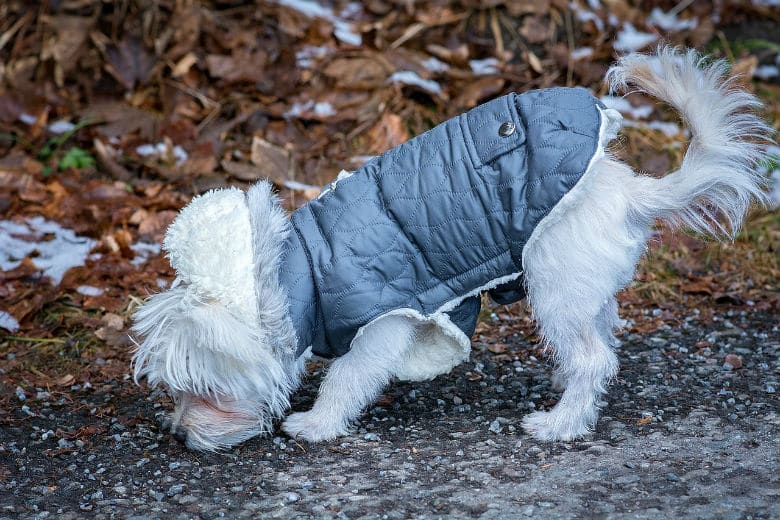 We see the world through our eyes; dogs see it through their nose. "Smell is a dog's primary sense," says Novack. "It's been demonstrated that scent work reduces anxiety and promotes relaxation and positive emotional responses in our canine companions."
There are numerous was to encourage your dog "to slow down and use their sniffer." For example, instead of rushing through your daily walks, let your dog smell anything that catches his interest. Other methods Novack suggests include investing in a washable snuffle mat to forage for treats; tossing kibble into the grass or hiding around your home to encourage your dog to sniff it out; and for the ultimate sniffing activity, enroll your pup in scent-work class.
Related: How to Have an Awesome Sniffing Walk for Your Dog
6. Get Into a Vaccination Routine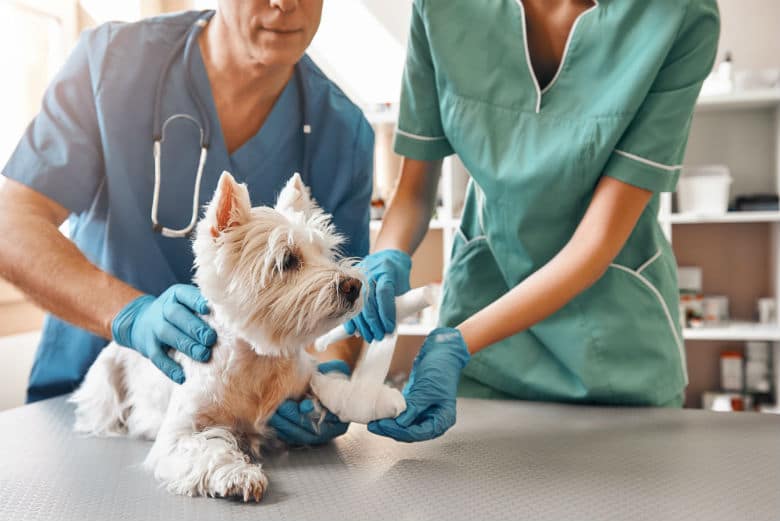 "Routine vaccinations and flea and tick preventatives can help your dog avoid illness or unscheduled veterinary visits," says Dr. Granick.
She also recommends discussing your dog's lifestyle with your veterinarian to decide whether he or she is a good candidate for "non-core vaccines." The core vaccinations, including canine parvovirus, distemper, canine hepatitis, and rabies, are considered vital to all dogs. But if your dog spends a lot of time around other dogs in dog parks, doggy daycare, hiking, or regular grooming appointments, a non-core vaccination for say kennel cough or Lyme disease may be appropriate.
7. Add Probiotics to Their Diet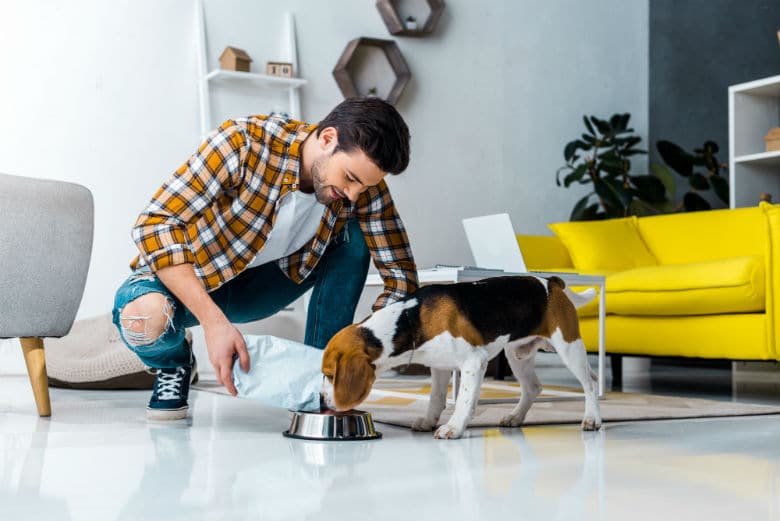 Probiotics are living microorganisms, typically comprised of "good" bacteria but also certain types of yeast. "Probiotics play an important part in a well-rounded diet, and studies have proven they contribute to overall health," says Dr. Donahue.
"Probiotics have many health benefits, from normalizing the GI tract to helping support the immune system," she says. Adding probiotics to your dog's diet helps alleviate gastrointestinal issues, such as diarrhea, gas, cramping, vomiting, and even bad breath. They boost the immune system and help the absorption of nutrients. Some suggest probiotics may even support brain function. "Adding a canine-specific probiotic is ideal, but pet owners can also experiment with fermented foods like plain yogurt and kefir." (Though, consult a veterinarian first.)
8. Pay More Attention to What Your Dog Does When Alone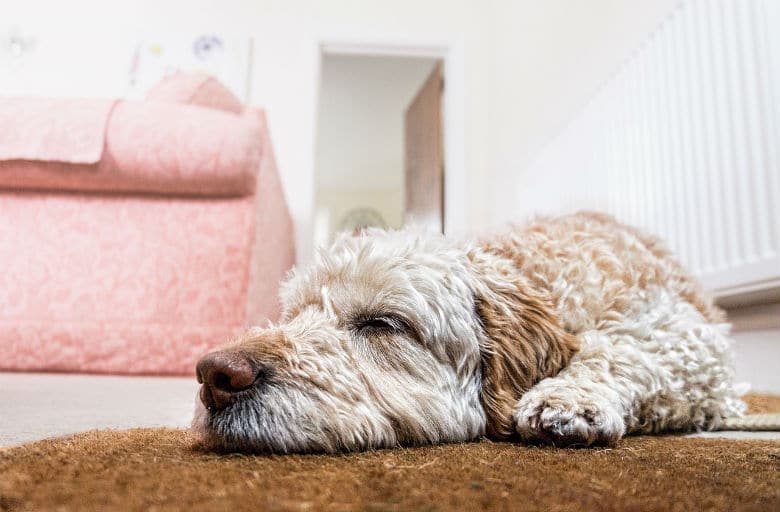 "Our dogs are incredibly social animals, yet most of our dogs spend more than eight hours alone per day," says Fratt. Some dogs handle being alone better than others, but the majority of dogs will not do well if left home alone without adequate exercise or mental stimulation.
There are things you can do to enrich your dog's life, even when your pup is left on her own. To keep them happy, consider investing in puzzle toys, increasing the length of the morning walk, hiring a dog walker for an afternoon walk and buying a doggy cam.
9. Protect Your Dog's Long-Term Health by Respecting the Microbiome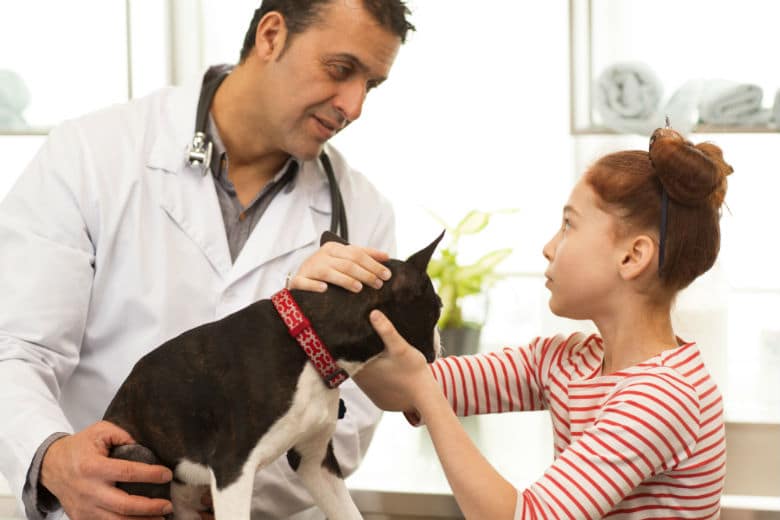 "Just like in people, not all infections are caused by bacteria," says Dr. Granick. "Over-using antibiotics can cause unwanted side effects, including vomiting, diarrhea, and, in rare cases, autoimmune disease and liver or kidney toxicity." Part of the problem is that antibiotics also attack the good bacteria, called the microbiome, in the gut and on the skin, which is important for the body's overall halth.
"A healthy microbiome supports the immune system, gut, kidney, and skin health — and even behavior. Overuse of antibiotics can also lead to antibiotic-resistant bacteria, or bacteria that can survive treatment with commonly used antibiotics," says Dr. Granick. This may result in future infections that are difficult to treat. "Never pressure your veterinarian to prescribe an antibiotic. Ask if there are other ways to support your dog through an illness." For example, consider treating ailments like diarrhea with a bland diet and probiotics.
10. Make Diet Decisions for Your Dog with Your Veterinarian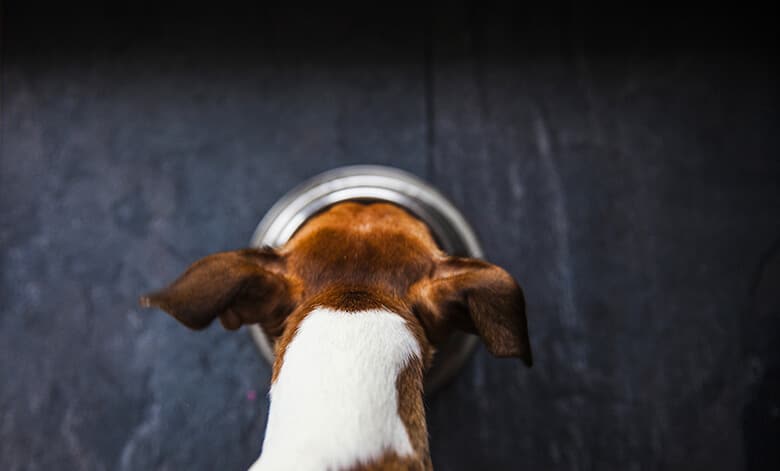 Finding a good pet food is complicated, says Dr. Granick. "The pet food industry creates persuasive advertisements, often appealing to human palates and food values," she says. "Food recalls create fear in pet owners, as no pet owner wants to make their dog sick by providing a basic need. But some diets come with hidden dangers."
Just consider the regularity of dog food and treats recalled and the conflicting information about what constitutes healthy ingredients. For example, the FDA put out a warning pertaining to some very popular dog food brands, citing a possible connection between grain-free diets and heart disease in dogs.
There's also controversy over raw food diets, as it can be contaminated with bacteria that may not only make your dog sick, but you and your family members too, says Dr. Granick.
Before you make decisions about your dog's food, talk to your veterinarian, so that they can help find a safe diet that you can feel good about.
Related: The Top 6 Dog Parenting Mistakes, According to a Veterinarian