The history of Shotwell's parallels the history of San Francisco. For 125 rollicking years, this purveyor of quality beers, ciders and wine has served as an important part of the city's landscape. Since opening as a grocery and saloon in 1891, the bar has weathered historic fires, earthquakes, Prohibition and the evolution of the City by the Sea from a town of rough-and-tumble wooden sidewalks to the sophisticated metropolis it is today. Like San Francisco itself, Shotwell's was built to thrive. Given that the bar has stood as a neighborhood fixture for more than a century, it's clearly a special place.
Best of all, when you belly up to this bar, your pooch is always welcome to join you. Because Shotwell's doesn't have a kitchen, dogs are legally allowed on the premises. And being the smart, sophisticated folks they are, the Shotwell's crew has a soft spot for canines.
Related: Meet the Man Photographing San Francisco's Cutest Dogs on the Streets
"We like dogs," says owner and bartender Tom Madonna. "Well-behaved ones that don't try to chew of our 100- year-old bar," he adds. Yes, some dogs have gotten a little mouthy in the past, but overall, pup patrons are just another part of what makes this storied Mission District saloon such a great spot to stop in for a pint. Whether you're kicking off the weekend or taking a midweek break, this is the spot for friendly libations.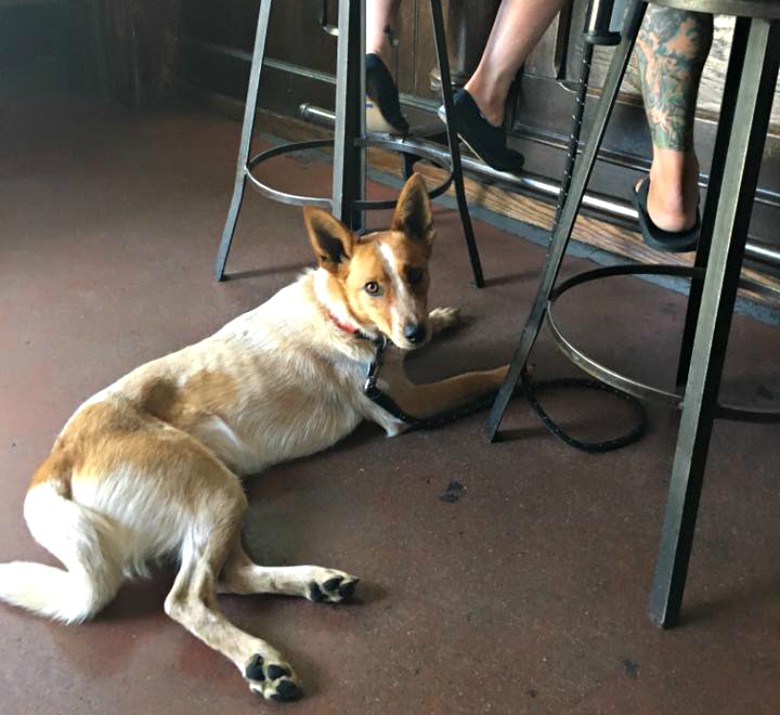 Beyond its street cred as one of the oldest continuously operating bars in California, Shotwell's is known as a beer joint with a great selection. You can stop in to enjoy a crisp Magnolia IPA with refreshing floral notes. Or sip a Faction Pale Ale while your dog snoozes beneath your stool. Both brews are $6 during happy hour (4:30­ p.m. to 7:00 p.m.) and both are locally crafted, guaranteeing you a real taste of the Bay Area.
Related: San Franciscans, Follow Your Nose to the Dog-Friendly Bloodhound Bar
"People love the neighborhood feel of Shotwell's," Madonna says. "Getting to know people who live in proximity to them. Share the same values as they do." Sharing a fresh, delicious local beer, playing a couple of friendly games of pool while getting to know local folks, and bringing your dog along for all the fun? That deserves a toast.
Offering more than just the usual bar experience, here you can test your knowledge during trivia night (Mondays at 7:30 p.m.). Getting to enjoy this unique atmosphere with your faithful friend at your side is icing on the milk bone. In fact, if your four-legged pal really takes a shine to Shotwell's, the bar also hosts private events, says Madonna, "if anyone wants to rent out the bar for a doggie birthday party," they can feel free to do so.
Related: San Francisco's Holy Water Bar Will Lift Both You and Your Dog's Spirit
It's hard to imagine Shotwell Street without its iconic saloon — the meeting spot for people and pooches alike. You know you'll have a legitimate San Francisco experience here, because this is the City at its finest: history, community, and laid-back West Coast attitude served up at a beautiful antique wooden bar. So grab Fido and make your way to Shotwell's for a brew or two. Just remind your pup to keep his mouth off 1890s German stanchions.