Every neighborhood needs a constant, welcome-to-all watering hole. You know the no-frills spot where regulars congregate, the neighborhood news occurs and bartenders do more than just pour drinks. Well, for dog-loving San Franciscans, Bloodhound may be the perfect place.
Located in the city's South of Market district, the no-frills spot offers a comfortable atmosphere for you and your pup to kick back, relax and enjoy a great drink.
Inside Bloodhound, patrons will find rich wood paneling and soft Edison-blub lighting, as well as overstuffed leather chairs and pool tables awaiting some friendly competition. A ceiling painted with the silhouettes of birds alludes cheerfully to the sport that inspires this favorite establishment's décor.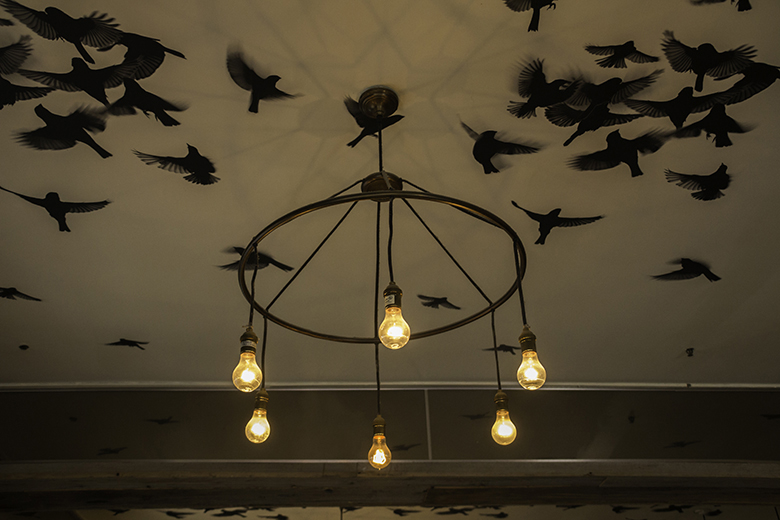 Related: Dogs Hit the Waves for First World Surfing Championships in Northern California
The bar's no-nonsense hunting-lodge theme aligns with the noble name of this classic establishment. "The name Bloodhound evokes the expectation of hunting, outdoors and rustic feel without really bringing to mind the actual dog, a bloodhound," says Bloodhound's co-founder John Ottman "I like to think it subconsciously prepares you for what's inside."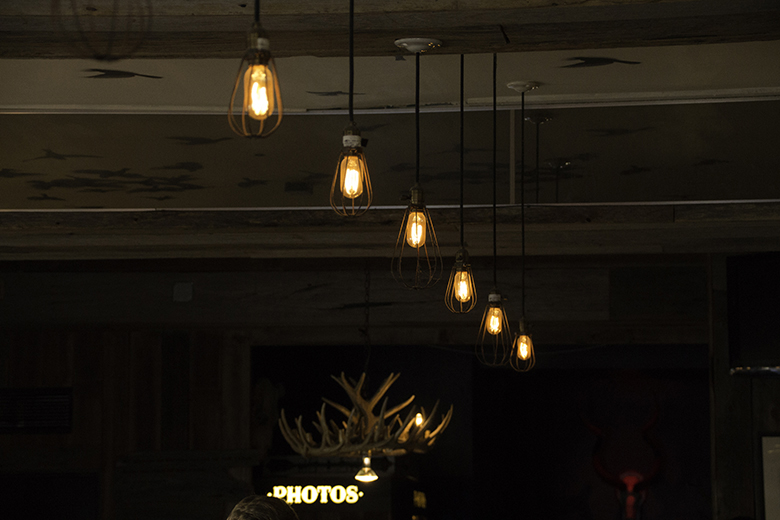 Whether the name is intended to pull in more canine patrons or not, for the appreciative pet owners who sit and sip here, what's inside is a straightforward place to unwind and enjoy a tasty beverage while spending quality time with their pup companion.
Sample one of Bloodhound's most popular house concoctions. The New Fashioned is a crowd favorite. Made with single-barrel bourbon, aromatic bitters, maple syrup, and orange peel garnish, it has a sweet and smoky flavor perfect for foggy San Francisco nights. Another popular libation is the bourbon-based Recoil, which combines Bulleit bourbon, St. Germain elderflower liqueur, lime juice, and ginger beer for a lightly tangy refreshment with a kick.  Both cocktails are original creations by the bar's owner Dylan O'Brien.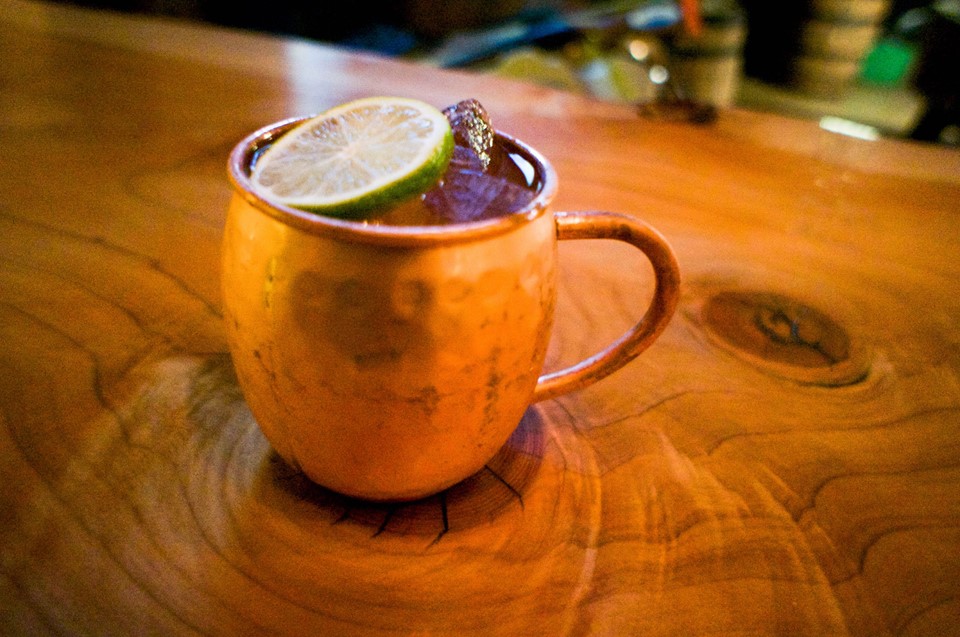 Or enjoy a cold beer. Drinks price around $11, and during happy hour, you can catch a deal at a dollar off
Related: Meet the Man Photographing San Francisco's Cutest Dogs on the Streets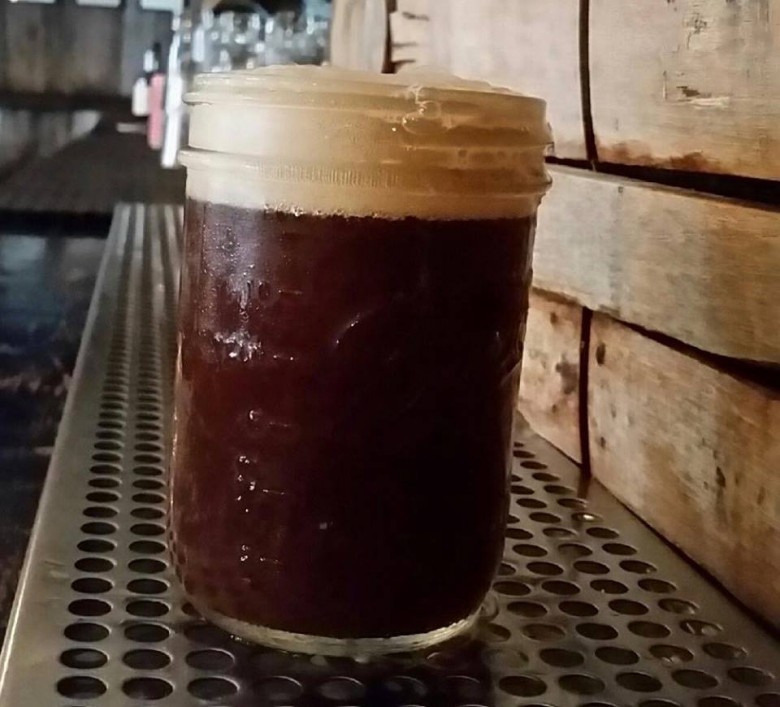 Or sip a sweet lemon drop. Regardless what you choose, there is no snobbery here. "We're here to serve drinks and help facilitate an environment where guests can come to relax after a long day at work," Ottman says. "We're a safe place for the neighborhood. The staff is friendly, and the customers alike."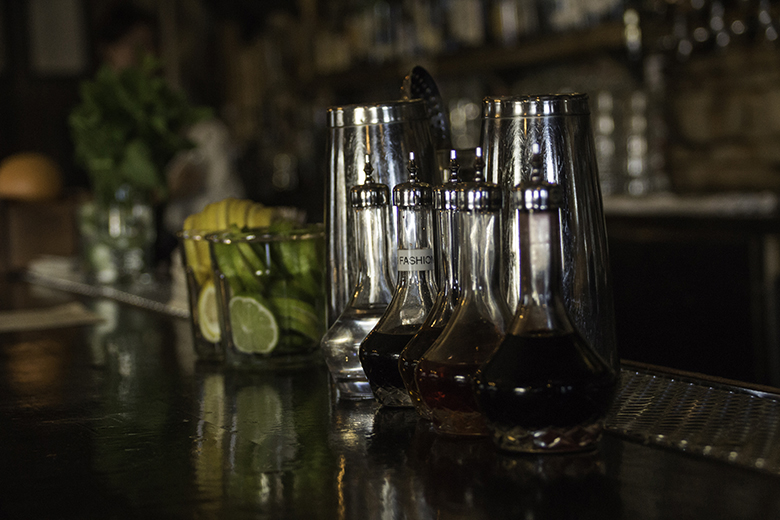 It's a safe, friendly place for the dog patrons, too. The bar's proprietors understand the value of welcoming dogs on the premises.  "We wanted to have a place where you can bring your four-legged buddy along for the ride," Ottman explained. And there are plenty of canine regulars to scratch behind the ears or slip treats to. Among the most recognizable of this crew are Floyd and Sugar, two Great Danes, each of them "the size of a small horse."
San Francisco is a city of transition and trends. The unstable land on which its foundation rests guarantees that the forces of change will visit its fair hills. But amid all that tumult, Bloodhound is special for its constancy. For nearly seven years, thirsty patrons have been entering its doors, faithful companions at their side, knowing exactly what they can expect: a great place to finish out their hectic day. Come right down to it, don't we all need this reassurance in our lives?
"We haven't lost our vision amongst the ever-changing and growing city," Ottman says.  "Our vision is the same and always will be. We're a neighborhood bar for the people. Oh, and of course, let's not forget dog friendly!"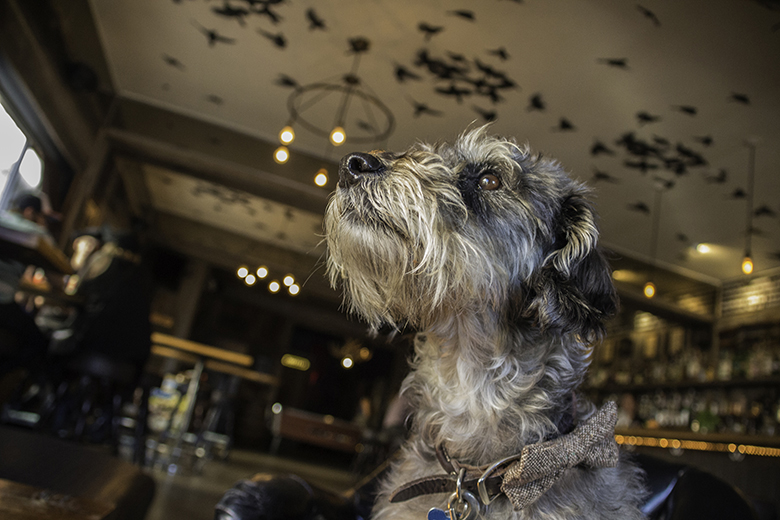 While the bar tends to get crowded on weekends, its spacious interior, great natural light, and convivial atmosphere make it highly conducive to gathering with friends, making new ones or just unwinding after work.
To check out the place with your pup, head over to 1145 Folsom Street.