Microsoft may not have a pup-friendly office, but that doesn't mean its employees aren't dog crazy.
With its Employee Giving Program, the mega corporation has donated for years to help cats and dogs in need with its annual Dogs of Microsoft and Cats of Microsoft calendars.
The calendars feature employees' animals to help raise money for local shelters.
Related: Hunky Firefighter Adopts Dog He Posed With for Calendar Shoot
Started in the early 2000s, the Dogs of Microsoft calendar is quite the competitive and elaborate program. The cover photo goes to the highest bidder, which this year was $1,500 by Mark Swatzell. (Microsoft matched the donation to bring it to $3,000.) His adorable Labrador puppies will be front and center when delivered to employees and animal lovers.
The monthly photos are chosen by impartial judges, with the donation not known. The three photos under the monthly shot go to the 36 subsequent highest donors after the cover winner, while every donor who contributes a minimum of $25 will get their dog on a day of the calendar.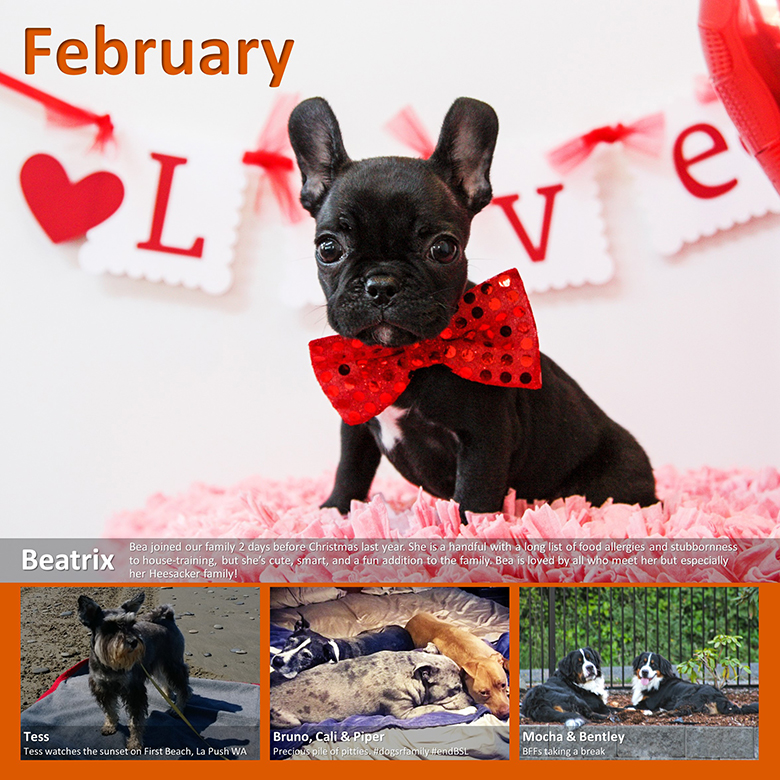 The hard work has paid off. This year the number of photos submitted was 800, which doubled from last year. The Dogs of Microsoft raised more than $52,000, up from 2016's $30,000.
Related: Football Players Team Up With Animal Shelters for Adorable Calendar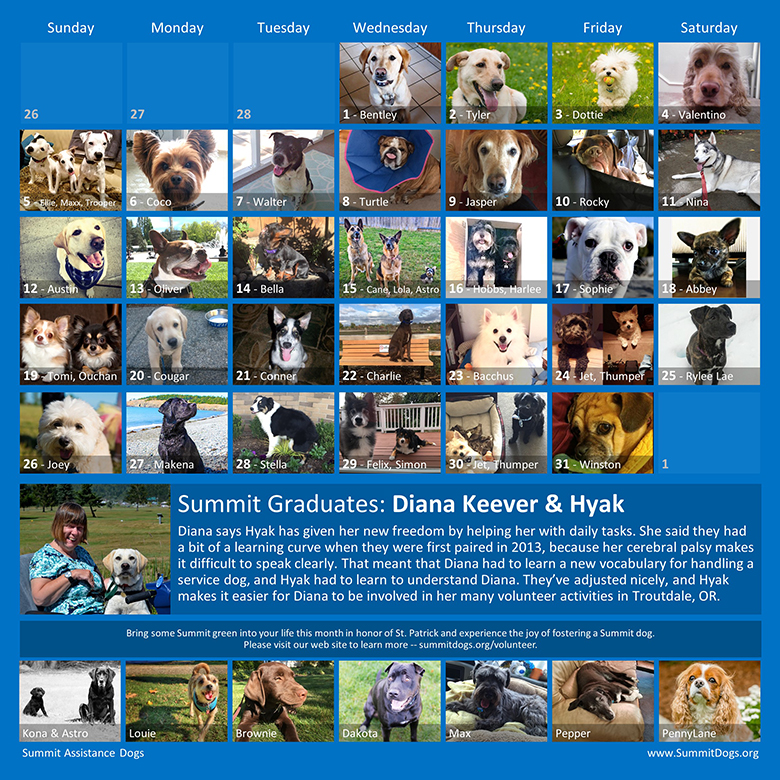 Most of funds goes to Summit Assistance Dogs, a local organization that provides service dogs to people with disabilities.
"I love that the donations support Summit Assistance Dogs in providing assistance dogs to people in need," Swatzell, who volunteers his time to put together the calendar, tells This Dog's Life. "I've seen the people who get the dogs, and the impact that has on their lives, and that's what drew me to working with them, and motivates my work on the calendar."
Cat owners are just as eager to provide a helping paw. The Cats of Microsoft calendar was launched in 2009 with a goal of $1,000. It ended up raising $30,000. "It was shocking," says Susan Bunch, the co-founder and co-organizer of the calendar.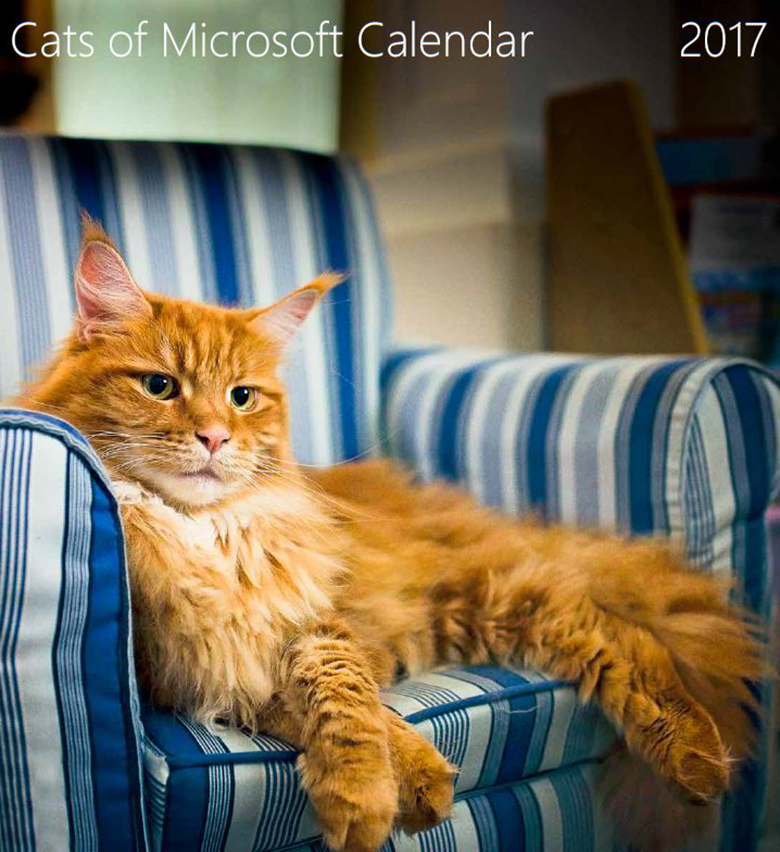 By 2012, Bunch tells us there were so many submissions, they decided to produce two calendars. "So each year since, we've had two unique calendars full of different cats –and double the winners — which is really fun," she says.
Last year, the Cats of Calendars raised $92,000 and with this year having 1,243 photos submitted by 432 people Bunch believes this year's donations will exceed 2016.
Related: To Raise Awareness for Shelters, Photographer Snaps Hunks Posing With Adorable Pups for Drool-Worthy Calendar
The Cats of Microsoft proceeds go to Forget Me Not Animal Shelter, helping both cats and dogs in Ferry County.
"By backing them with the funds from the cat calendar, we support programs including their animal adoption program, low-cost spay/neuter vouchers, and a Trap/Neuter/Return program," says Bunch. "Our funds have paid for a majority of the site build-out and shelter building construction, including four Microsoft 'Meow Manors' for cats. This has helped transform the shelter from a single wide trailer on a piece of land to a functional animal shelter, with a protective fence and areas for the dogs to run as well as space to manage the programs  and room for potential adopters to meet pets."
Microsoft's Employee Giving Program has raised more than $100 million for nonprofits each year for the past five years. If interested in purchasing either of these calendars, contact either Forget Me Not Animal Shelter or Summit Assistance Dogs and for $30, the organizations will send you one. For people in the Seattle area, they can head over to the Microsoft store and purchase one.
Related: These Firefighters Are Stripping Down to Save Puppies