To Raise Awareness for Shelters, Photographer Snaps Hunks Posing With Adorable Pups for Drool-Worthy Calendar
August 31, 2016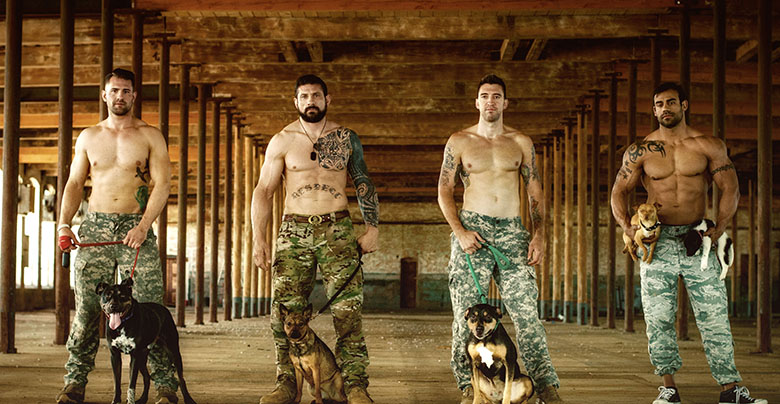 To help raise money for local shelters, photographer Ricki Beason snapped pictures of hunks and pups for a drool-worthy calendar.
Called "Heartthrobs and Hound Dogs," the calendar includes rescue dogs alongside men who have served our cities and country — police officers, firefighters and military veterans — from the state of Texas.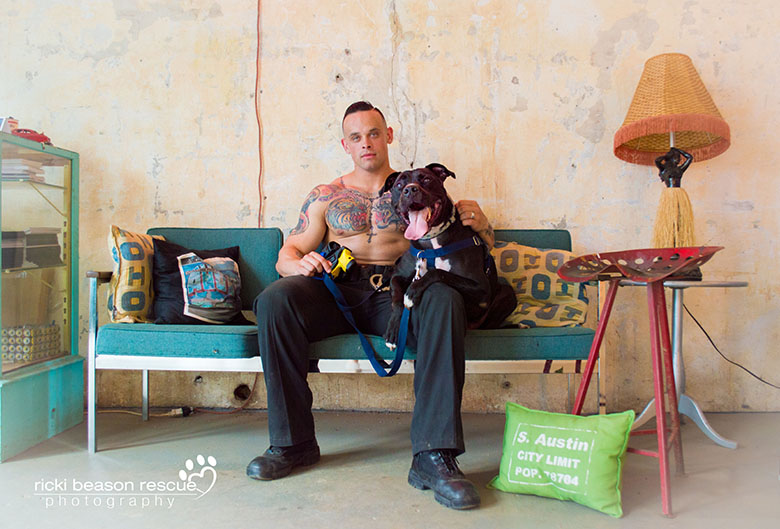 Related: Dog Found With Her Mouth Taped Shut Stars in Shirtless Firefighter Calendar
"I hope this project motivates people to take a second look at rescue dogs and sees them for their true potential," Beason tells This Dog's Life. "I also hope people will have a deeper appreciation for our first responders and veterans."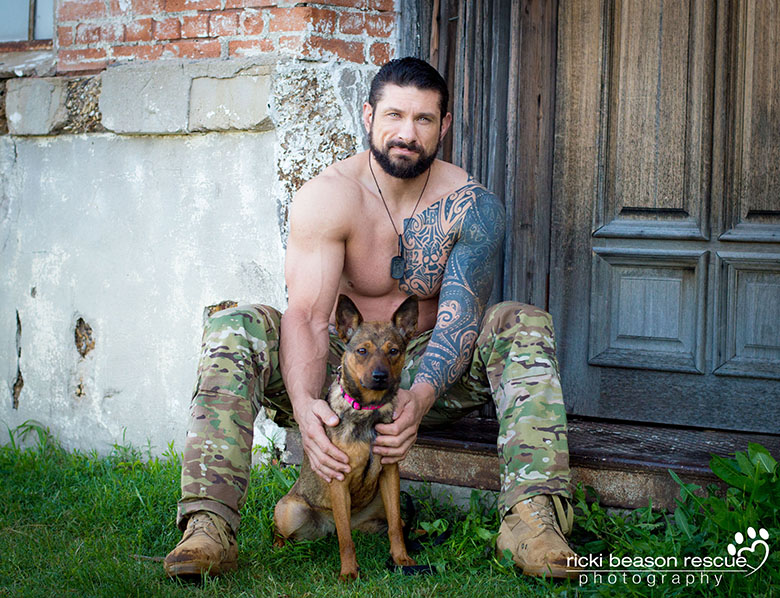 In its third year, Beason came up with the idea for the "hot" calendar after diving head first into the rescue world, launching Ricki Beason Rescue Photography.  A self-taught photographer, Beason began snapping pictures of rescue dogs in rural areas who weren't getting the attention or help due to their location. In October of 2014, Beason decided she wanted to provide an even bigger contribution, so she launched "Heartthrobs and Hound Dogs."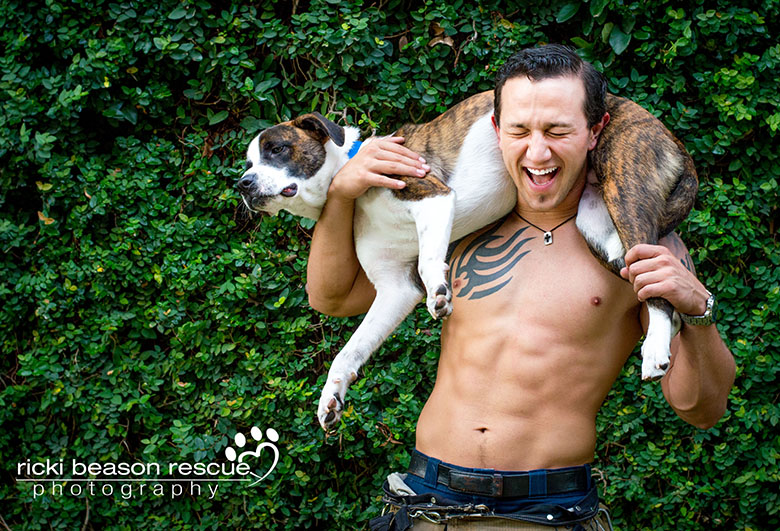 Related:These Firefighters Are Stripping Down to Save Puppies
"I wanted to help as many rescues at one time that I could and pairing handsome men with rescue dogs seemed like a great way to fundraise for these deserving groups," says Beason.
All the men that participated in the calendar are dog lovers, with some having rescue pups of their own.
The dogs were all able to pick their heartthrobs for the shoot, so their chemistry would show through in the pictures. "One of the dogs at the Austin photo shoot loved his police officer partner so much that almost every picture I got of the pair, the dog was trying to give kisses to the heartthrob," says Beason. "It was so sweet."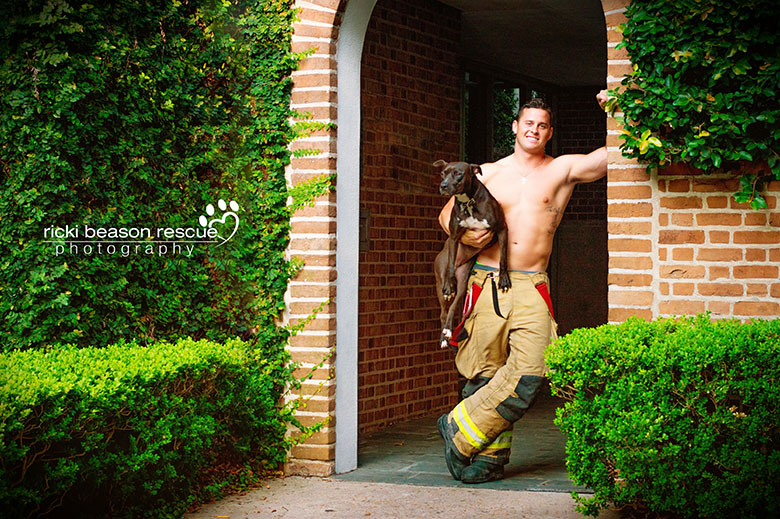 While some of the dogs that have been adopted, others are still looking for their forever homes.
Related: Famed Photographer Creates a Viral Series of Her Foster Pup, Now Raising Money for a Rescue
The calendar costs $20 and proceeds from it will go to six shelters in Texas: Paws in the City, East Dallas Pet Rescue, Forgotten Dogs of the 5th Ward Project, Gulf Coast & Southern Texas Animal Rescue, Pflugerville Pets Alive and Georgetown Animal Outreach.
Check out Beason's Facebook and Instagram page for updates.