This article has been updated
Fall is a great season to enjoy with your dog. The cool weather seems to get dogs jumping — often straight into piles of leaves. It is also the perfect time for outdoor activities, from taking your dog on a hike to an epic camping trip.
Check out these ideas for some amazing autumn adventures you can enjoy with your four-legged best friend.
Head to a Pumpkin Patch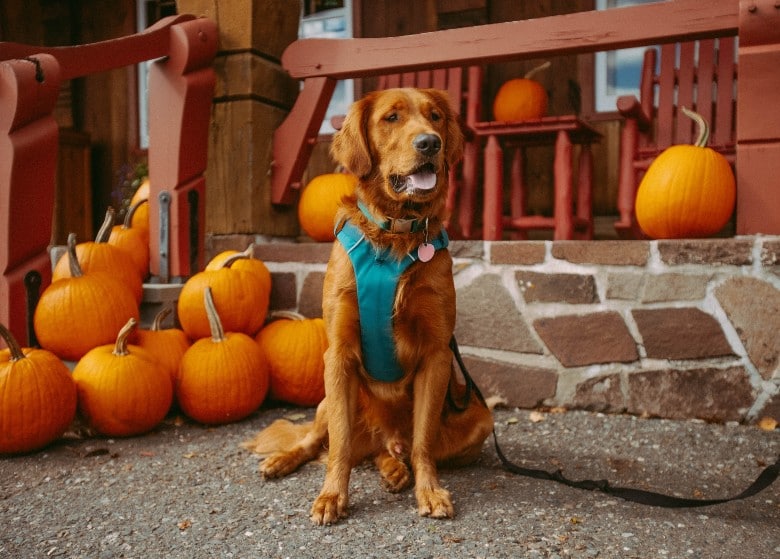 From finding one for Halloween to picking one up for a decorative piece in your home or scooping one up for pie, a trip to a dog-friendly pumpkin patch will delight your pooch. Just check out the rules before you go; you will usually have to keep your dog on a leash and pick up any poop (obviously). Some offer unique adventures include riding on a tractor wagon or letting your pup use his search-and-rescue skills in a corn field maze.
Go Apple Picking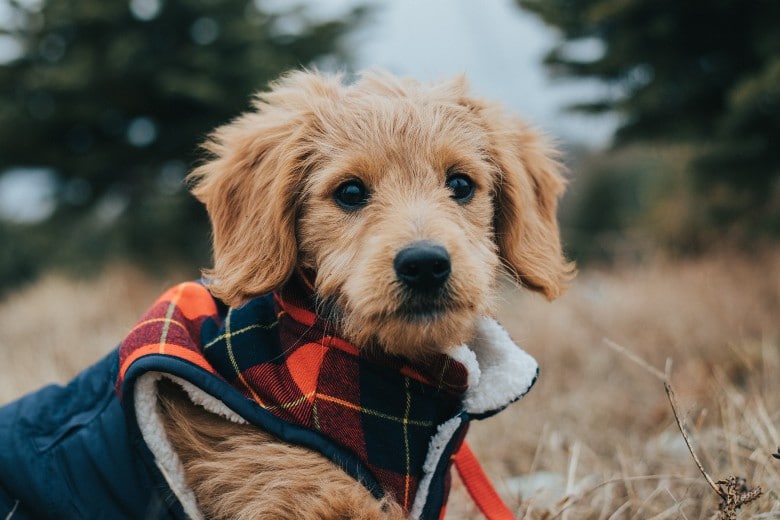 There are lots of dog-friendly apple orchards that allow you to bring your pooch to pick this delicious fruit. Some orchards go above and beyond by providing dog water stations, poop bags, wagon rides, special treats and the run of hundreds of acres. And apples are great treats for dogs, as they can help keep your pup's teeth clean. (Just give them little bits and pieces, as too much can cause digestion issues.)
Related: Should You Take Your Dog to the Dog Park? The Answer May Surprise You.
Take a Scenic Hike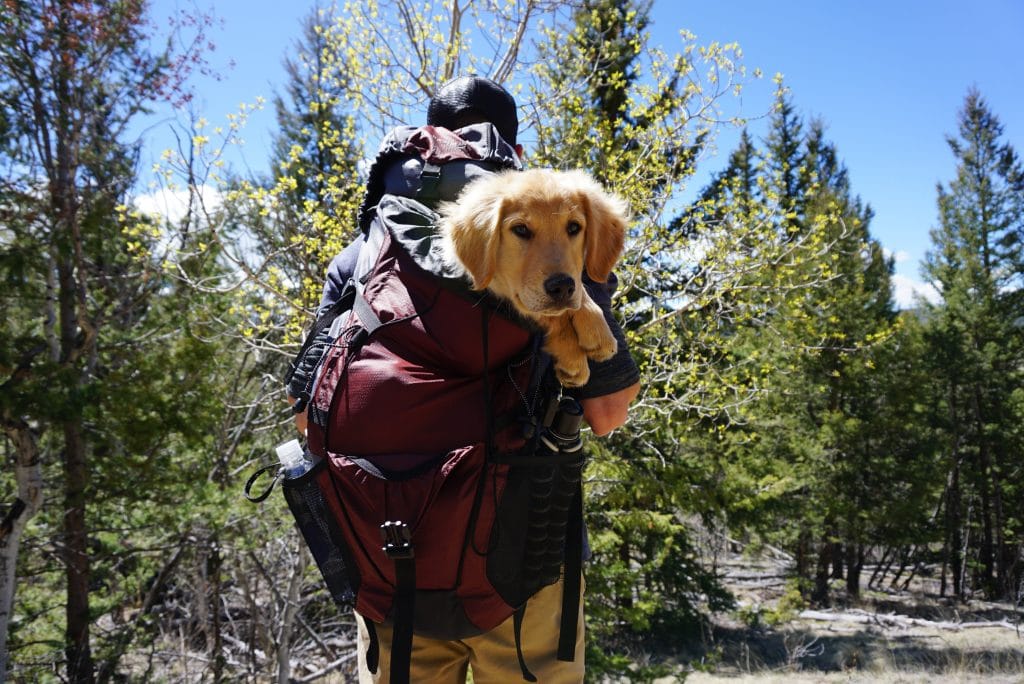 Even though your dog can't see all the colors of the leaves like we can, she can still enjoy the fresh air and exercise. Take your pup to your local park with some natural trails, or consider a trip to a dog-friendly national park. With all that room to hike and roam, your dog will be treated to an excursion of a lifetime.
Go Camping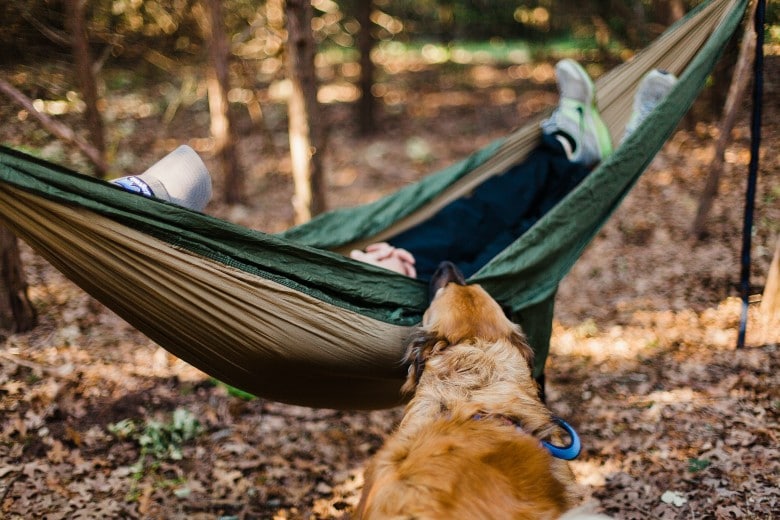 Many campgrounds are dog-friendly, and they range from areas where you "ruff-it" to sites that offer a little luxury "glamping." There are even campgrounds that are geared to people with their dogs and provide designated areas for large and small dogs, washing stations, special treats, agility games, and more. If camping is something you love to do, you can even check out a Tentrr campsite, considered the dog-friendliest Airbnb. Check out some great ideas for dog camping gear.
Jump in Backyard Leaves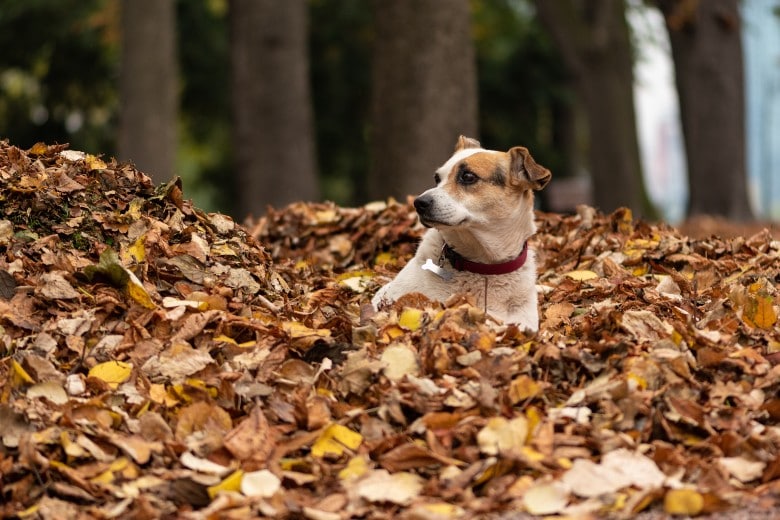 Related: 5 Easy DIY Dog Treats for the Fall
Some dogs really love to jump headfirst into a pile of leaves. If you have a backyard, get raking! You may even be able to create a pile of leaves in your neighborhood park. Try throwing your dog's favorite toy into the leaves if he needs some encouragement. Just check to see that there's nothing hiding in the pile of leaves that can cause injury, like a jagged rock or sharp branch. And don't forget to keep current with your dog's tick, flea and mosquito protection.
Enjoy Fall Feasts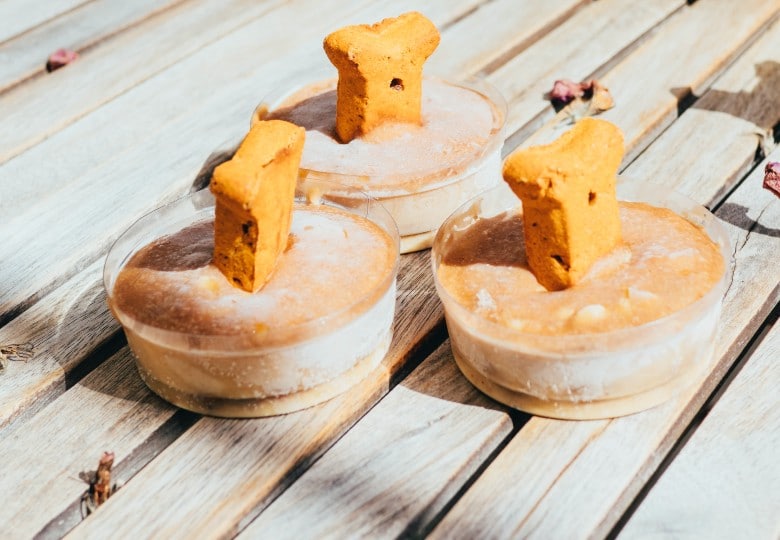 Treat your dog to some fall feasts with some homemade treats. Other fall food that your dog can enjoy is some plain pumpkin puree or organic, unsweetened pumpkin; a bit of plain, skinless white meat turkey; sliced, cored apples; unsalted popcorn without butter; plain baked sweet potatoes; plain winter squash like acorn, spaghetti and butternut; and treats like peanut butter. You can also see if your dog likes vegetables like carrots and green beans. Just skip any casseroles, extra fat, and spices.
Head to Autumn Celebrations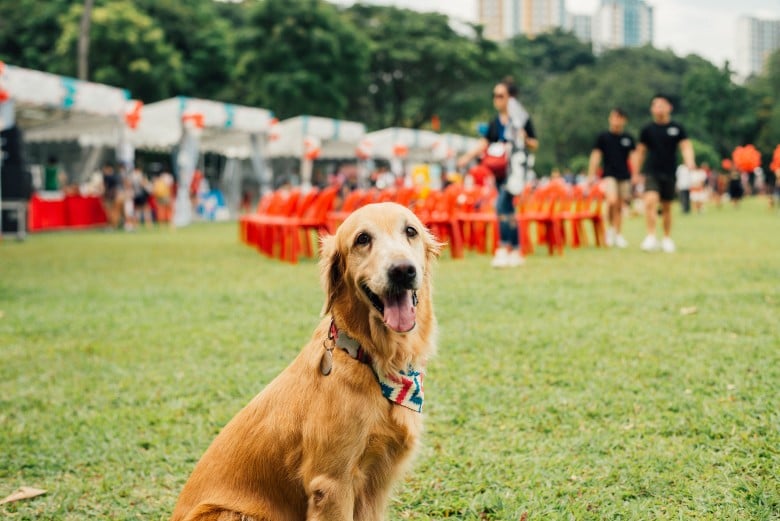 Check out fall festival events that offer something for Fido too. Some of the autumn events include WuffStock Festival "A Celebration of Dogs" in Lake City, Fla.; Fall Dog Party and Anniversary Celebration at Dog Mountain in Saint Johnsbury, Vt; Dogtoberfest & Running of the Wieners in Dunedin, Fla.; the Annual Doggie Street Festival in San Diego, Calif; Scarecrow Fest – Dog Weekend in Frankenmuth, Mich.; and others around the country. You can also search for local dog-friendly events near you, such as agility and puppy parties.
Have Fun Tailgating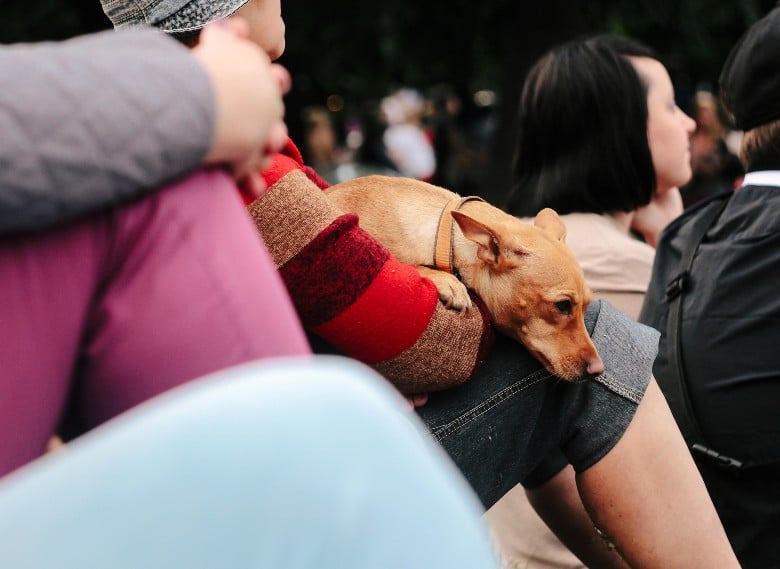 If you are a football fan, have a dog-friendly tailgating party. Deck your pup out in a t-shirt bearing the name of his or her favorite team, and bring along a football toy for extra fun. Fire-up the grill with some dog-friendly plain burgers, and don't forget to stock up on some dog beer, like Bowser Beer. Just keep an eye on your pooch if the party gets loud, and consider bringing an outdoor dog crate so your dog can relax.
While fall can be a great time to be outside with your dog, remember that if the temperature is nippy, and you have a dog with short hair or a small breed, don't forget to put on a snazzy dog jacket or sweater. And while you're touring the local parks or even camping in a national park, remember to take some awesome photos of your pup having the time of his life. It doesn't get any better!
Related: How to Protect Your Dog From the 7 Most Common Fall Hazards
We may seem a small commission if you decide to purchase some of the products mentioned.