Hiking and camping with your dog is amazing. It provides the perfect opportunity to bond with your best friend while getting some exercise.
But to make it enjoyable and relaxing, preparation is key. Depending on the type of hiking you are doing — day walks, overnighters or weekend trips — you need different gear to make it less stressful.
Here are a few of our favorite hiking gear that will ensure you pup's tail is wagging on the trails.
Related: 7 National Parks You Can Actually Bring Your Dog
1. Ruffwear Highlands Sleeping Bag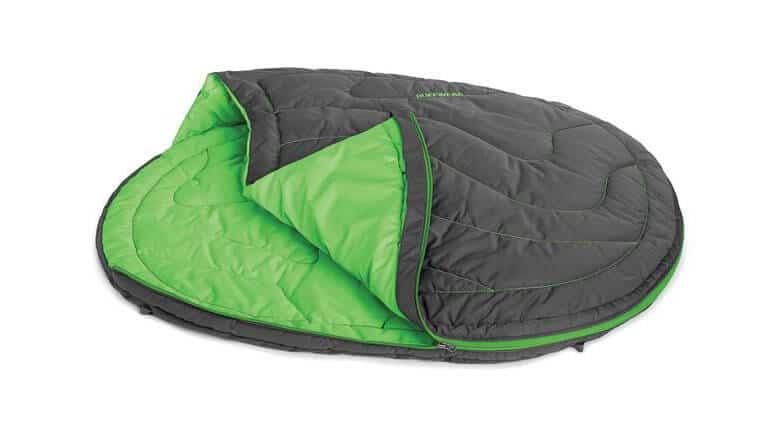 This sleeping bag from Ruffwear is a must have if you plan on camping with your dog overnight. Because of its zippered opening, you can close it up to keep your dog cozy during cold evenings. (Obviously, you don't close the entire bag.) If it gets really cold, add a Ruffwear Highlands Pad (sold separately) for extra insulation. This lightweight sleeping bag easily folds into a small bag and is cleaned with a quick shake. The perfect on-the-go bed for your furry friend!
Price: $99.95
2. Yeti Boomer 8 Dog Bowl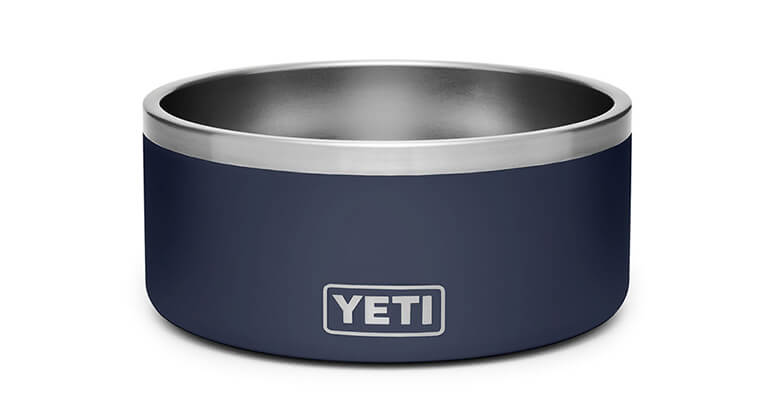 Yeti, the company adored my outdoor enthusiasts, also creates gear for our four-legged adventurers. This dog bowl is great for extended hikes or large dogs because it holds a whopping eight cups of delicious water. Also, with it being less than two pounds, it will not weigh you down on long hikes or tricky trails.
The Yeti bowl is rust-proof, easy to clean and dishwasher safe, so you won't be adding more work to your plate. Another great feature of this bowl is that it is customizable; you can add a design or even text. The bowl comes in six colors.
Price: $49.99
3. Flowfold Trailmate Recycled Climbing Rope Leash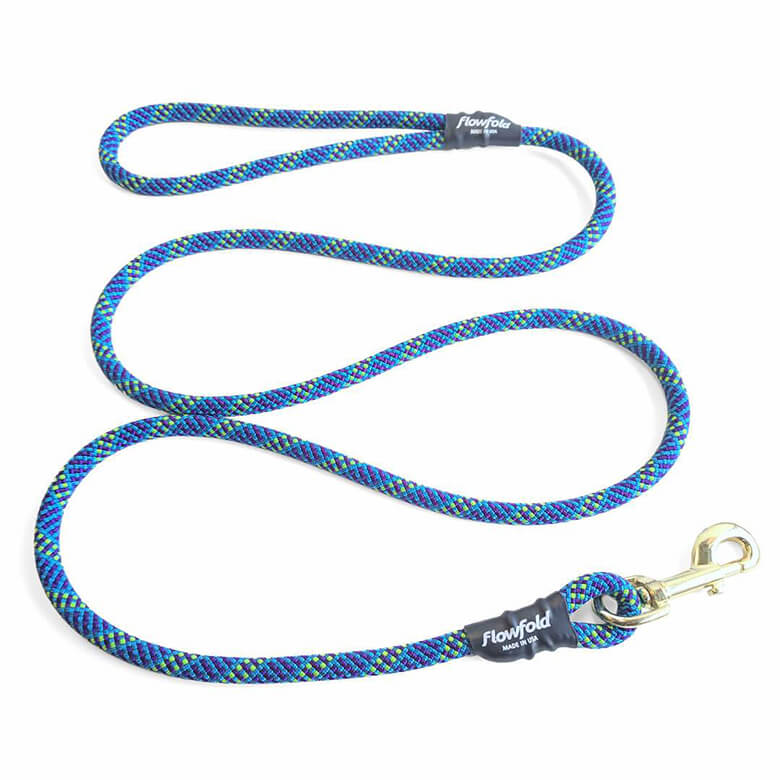 Is there anything better than buying a high-quality product for your pooch that also benefits the environment!? We didn't think so. This six-foot lightweight leash from Flowfold is made from recycled climbing rope (the same stuff that rock climbers rely on to keep themselves safe), so you know it will be strong enough to hold even the worst pullers. The leash offers your dog some length to explore but not enough that he will get himself, or you, in any trouble.
The leash comes in five colors.
Price: $25
4. Whistle GO GPS and Fitness Tracker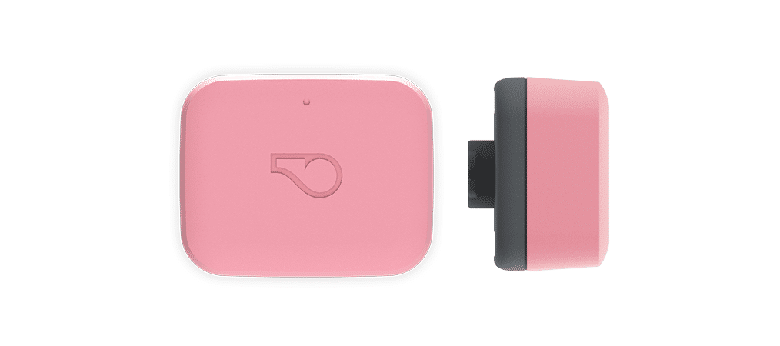 Every dog parent's worst nightmare is that their best friend will get out and runaway. This can be even scarier in unfamiliar territory. The Whistle GPS GO tracker can calm all of your worries as it can track your dog if she gets lost.
Once you purchase the collar you are prompted to download an app that will allow you to see where your pet is in the event she may get away from you. The device is durable, lightweight and waterproof, so no need to worry about your pooch ruining it in the lake or pond. Besides being able to track your dog's every move, it can also track your dog's fitness levels.
Powered by AT&T and Google Maps, the tracker does require your location to have cellular service — otherwise, it won't work. Subscriptions start at $84 a year.
Price: Starting at $99 (plus plan)
Related: Tentrr: The Airbnb Camping Experience for Owners and Their Dogs
5. Sit Stay Forever Organic Sunscreen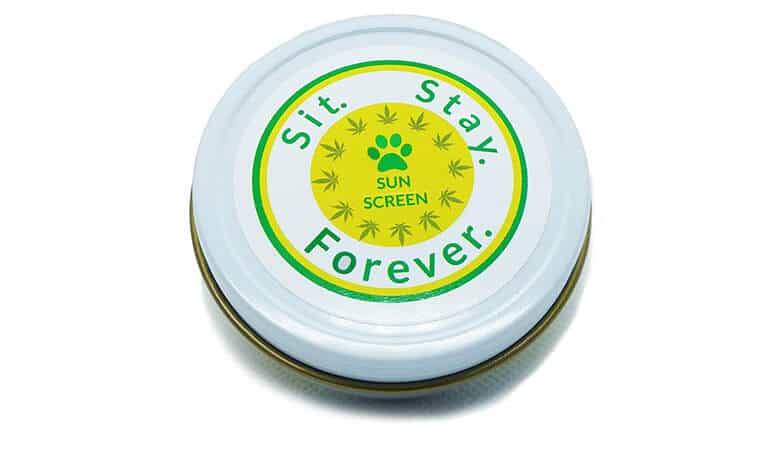 Its is true, dogs can get sunburn just like humans. That is why it is important to apply sunscreen to key areas such as their nose, ears, paws and bellies before setting out on any adventures. This sunscreen by Sit Stay Forever is organic, toxin free and vegan.
Made from beeswax and oils — including raspberry, coconut and carrot seed — the ingredients act as a natural sunscreen. Sit Stay Forever does not contain zinc and titanium dioxides, benzones, octisalate, octylenes, homosalate and octinoxtes, all of which are harmful to your dog. Simply apply to your dog, focusing on sensitive skin areas, like nose, ears and paws.
Price: $14.99
6. Vet's Best Bug Repellent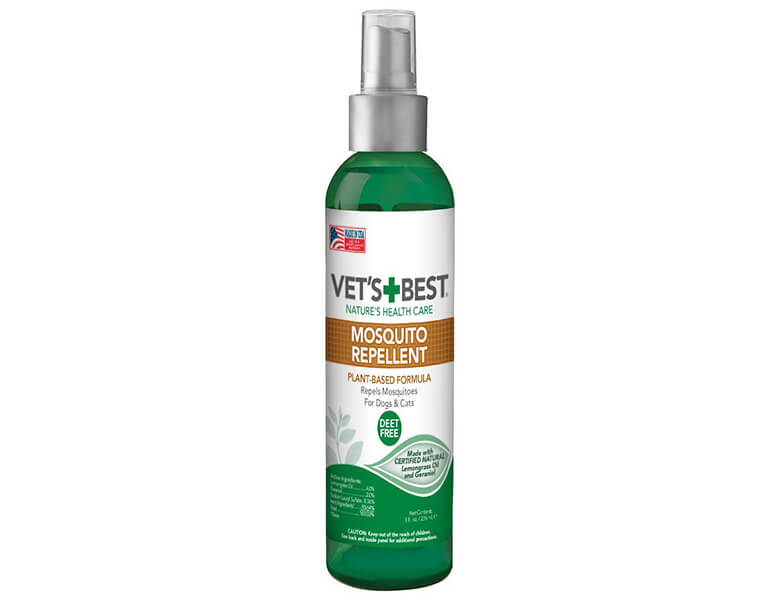 Mosquitos can not only put a damper on any great camping trip for your pup (and you!), but they can also carry deadly diseases, including West Nile virus. To help ensure your dog isn't scratching and getting bitten, grab this all-natural bug repellent from Vet's Best before your next great hike. (That said, we do recommend you consulting with your vet to see if other steps, like prescription medicine, should be taken.) It is simply a blend of essential oils, like lemon eucalyptus, that creates a cloud of odor around the dog that humans like but bugs hate.
Price: $5.98
7. Ruffwear Kibble Kaddie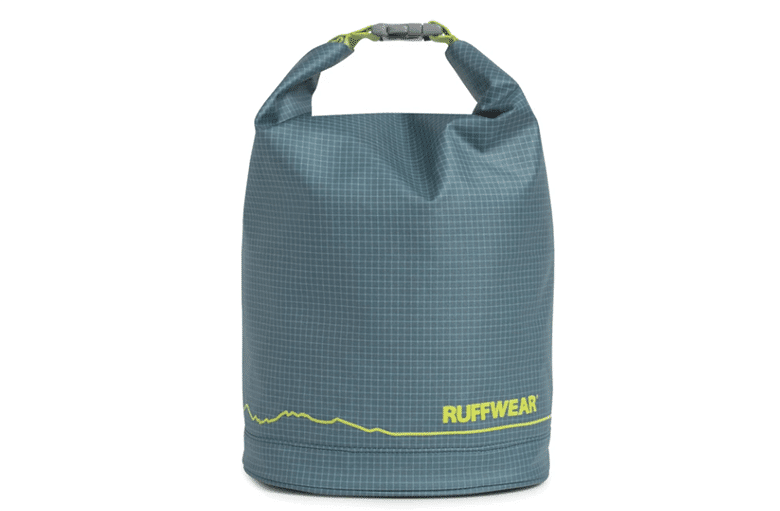 The Kibble Kaddie is the perfect solution for storing your dog's food while camping and hiking. The top-loading, roll-down closure will keep curious noses from indulging before dinner time. The kibble easily dispenses through a fold out spout — so you can say goodbye to messy campsites. The Kaddie also has internal compartments that allow you to pack anything else you may need, like collapsible bowls or treats.
Price: $39.95
Related: 7 Awesome Dog Carrier Backpacks for Summer Hiking
8. Mountainsmith K9 Dog Pack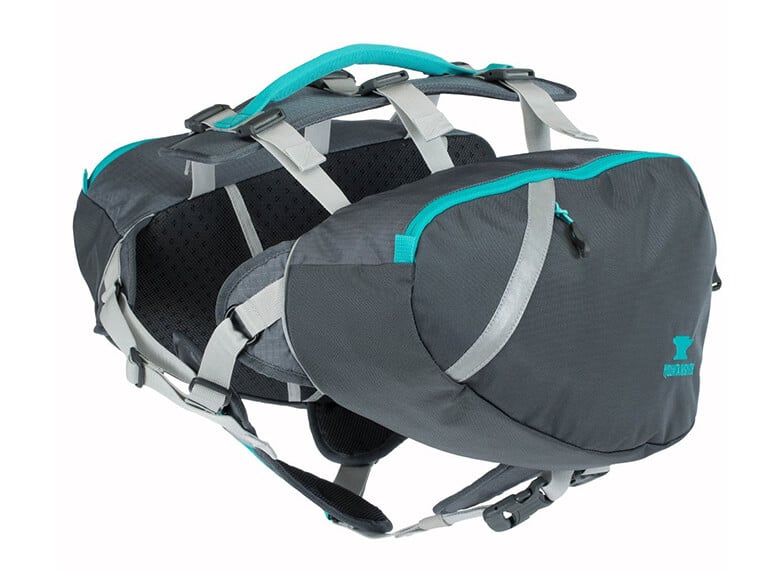 Many dogs enjoy having a job; it gives them something to do and focus on. During hikes, the K9 Pack gives your pup the perfect task: carrying some of her gear.
Approved by a Colorado vet, every part of this dog backpack is adjustable so you will for sure be able to fit it comfortably on your pup. It also has a ton of compartments for treats and accessories and is water resistant and breathable. It is best for dogs who are over 20 pounds. Available in sizes small, medium and large and in two colors. It also comes with a lifetime guarantee.
Price: $69.95
9. West Paw Ball and Bone Super Pack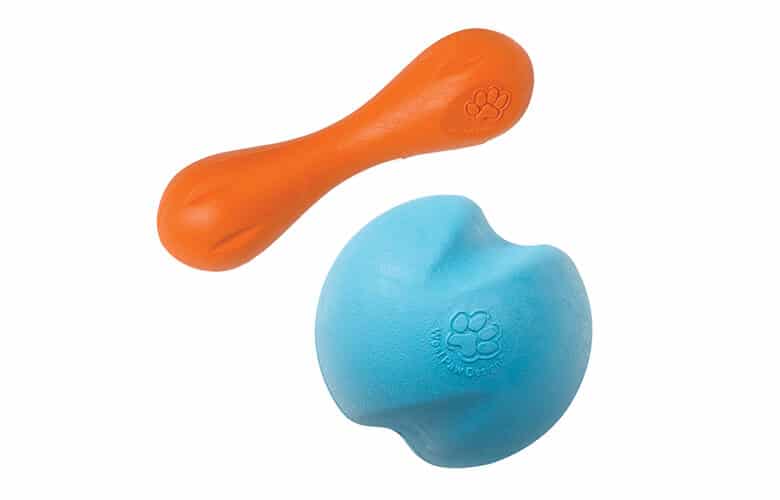 These non-toxic toys from West Paw will keep your dog busy and out of trouble. Made of ultra-durable material, the bright colored Jive ball is perfect for fetch in the great outdoors. Because of its shape, the ball has an irregular bounce, ensuring your dog stays on her paws. The Hurley bone is great for chewing and tossing. Plus, both float, so you won't have to worry about losing them in lakes, rivers or ponds.
Price $20
10. Orvis LED Safety Collar Light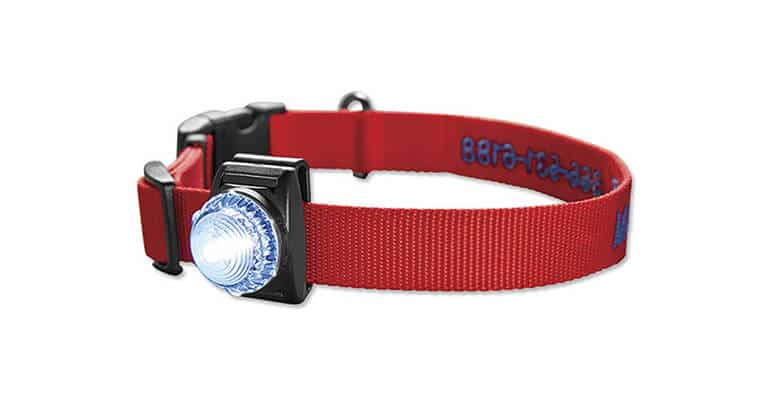 Even if you don't plan on being out on the trails in the dark, it can happen. Take a wrong turn and end up lost for hours or stop for a break that lasts longer than expected. Either way having this light from Orvis on your dog's collar will prove to be very helpful in finding your way back home. It is also perfect if your dog happens to escape during the night. This light, which has a batter life of 250 hour, can be seen for up to three miles and is the one that the Danish search-and-rescue teams rely on. It attaches to a collar or harness, is waterproof and comes in three colors.
Price: $19.50
11. Kurgo Surf N Turf Dog Life Jacket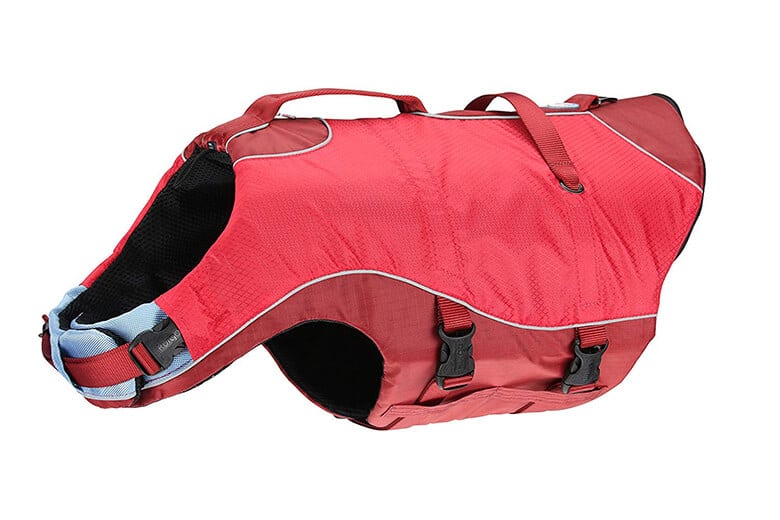 Even water-loving dogs should wear a life jacket in unfamiliar water as there is no telling the depth or water movement. This life jacket from Kurgo has adjustable chest and belly straps to make sure it fits nice and snug on your pup's figure. A great thing about it is that the flotation layer can be removed so it becomes just a regular jacket to protect your pup from the elements on hikes where weather can be unpredictable. There are two handles and D rings in case of emergencies. Available in sizes XS to XL.
Price: $37 – $58
12. My Busy Dog Water Resistant Dog Shoes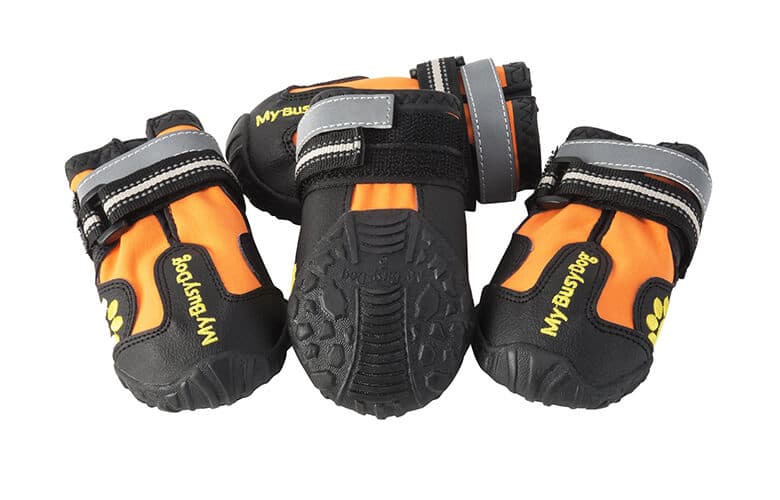 Whether it's the blazing summer heat or the ice cold winter, these dog boots from My Busy Dog can get your pup wherever he wants to go — and safely. They protect from extremes as well as rough or uneven terrain. The boots give your dog added traction on more difficult heights, preventing him from slipping in dangerous conditions. The ankle cord locks are easily adjustable and the reflective fabric will tell you the navigational direction of your dog. Available in eight sizes.
Price: $35.99
Related: It's Hot Outside! Here Are The Best Ways To Keep Your Dog Cool.
We may receive a small commission if you choose to make a purchase.