Dogs love their daily walks. But while frequent trips to neighborhood parks will keep their tails wagging, it's not exactly a walk on the wild side. Fortunately, national parks can provide you and your pup with a real outdoor adventure, remarkable geography and satisfy any dog's need to explore.
Yet, finding a national park where your dog can explore his inner beast isn't easy. Most don't allow dogs, or the areas where dogs are allowed aren't exactly exciting (think parking lots, paved roads and sometimes campgrounds).
Related: How to Make Sure You Aren't The Jerk at the Dog Park
The good news is that you don't have to break your dog's heart: There are a few national parks that allow your dogs to hit the hiking trails with you.
Here are some of the most dog-friendly national parks in the country where dogs are allowed on all or most of the hiking trails:
1. Acadia National Park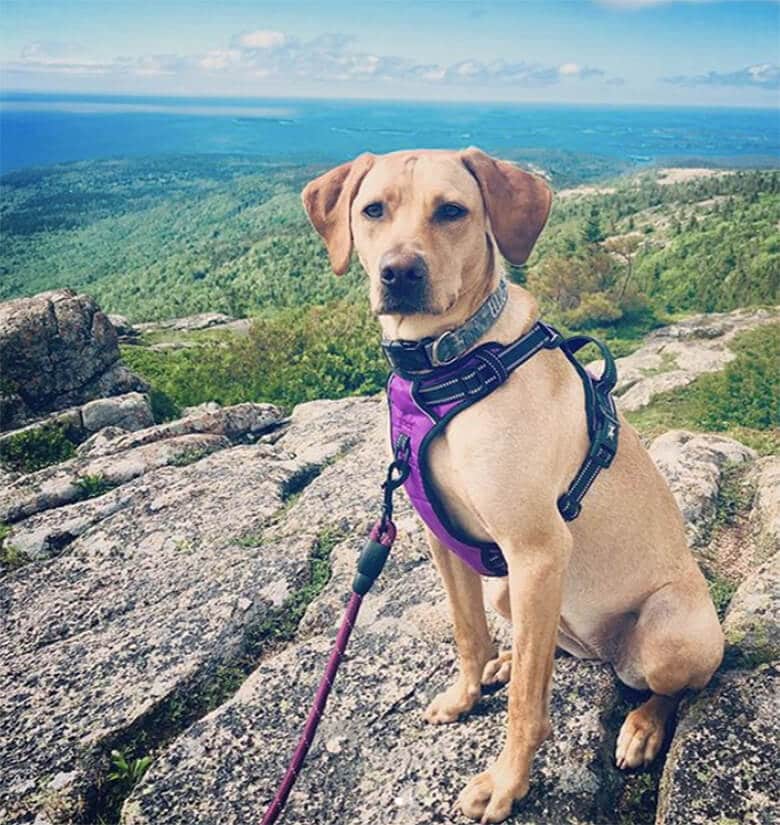 Hulls Cove Visitor Center
Route 3
Bar Harbor, ME 04609
Maine's Acadia National Park is bordered by the rugged coast of the Atlantic Ocean and offers extraordinary views on top of Cadillac Mountain (more than 1,500 feet above sea level), but the best thing about the park is that you can take your dog almost everywhere. There are 100 miles of trails to hike through woods and granite peaks as well as 45 miles of carriage roads that weave through the park. You can also take your pup on the free shuttles that run through the park and around the island. And when you're ready to rest, Blackwoods, Seawall and Schoodic Woods campgrounds allow dogs.
There are a few rules and exceptions:
You must scoop the poop (this is a rule for ALL national parks)
Dogs must be on a leash no longer than six feet
Certain trails are closed to dogs because of difficult terrain, and some trails allow dogs but they are not recommended
On Isle au Haut, pets are permitted for day hiking only
Dogs are not allowed inside public buildings, on ranger-led programs, at Wild Gardens of Acadia and on Sand Beach (June 15-September 8) and Echo Lake Beach (May 15-September 15)
2. Cuyahoga Valley National Park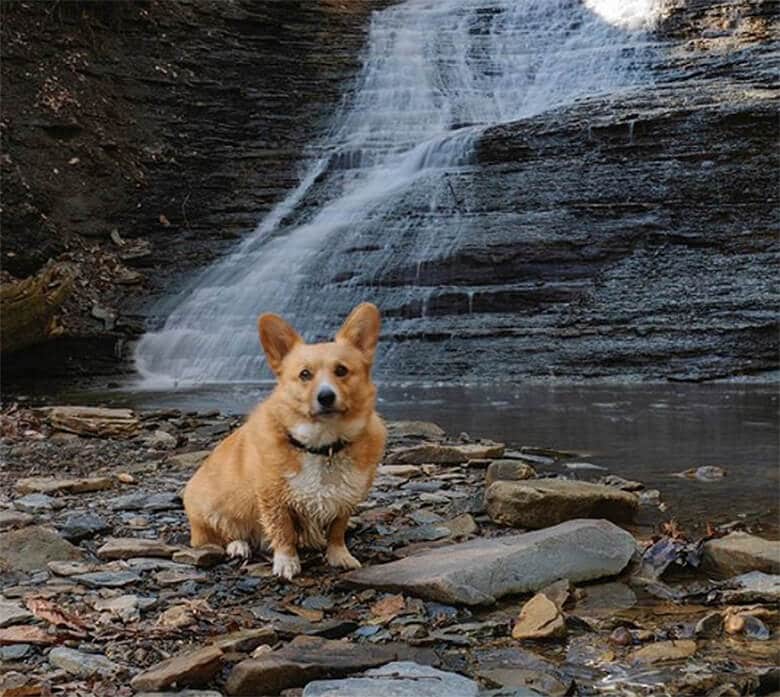 Bolanz Road
Peninsula, OH 44264
216-524-1497
Cuyahoga Valley National Park is a dog-friendly paradise named for the winding Cuyahoga river that runs through it. Dogs are welcome on 110 miles of hiking trails and 20 miles of the Towpath Trail. You'll hike through woods, wetland, rolling hills and fields, and use stepping stones or log bridges to cross streams. The five-mile trail that leads to Bradford Reservation is one of the prettiest, with views of the striking Tinkers Creek Gorge, while branches off the main trail lead to Bridal Veil Falls and the Hemlock Creek Loop Trail. The Stanford Campground is dog-friendly.
Rules and exceptions:
Dogs must be on a leash no longer than six feet
Dogs are not permitted in park building
Dogs are not allowed on the Cuyahoga Valley Scenic Railroad Train
Clean up after your dogs
3. Grand Canyon National Park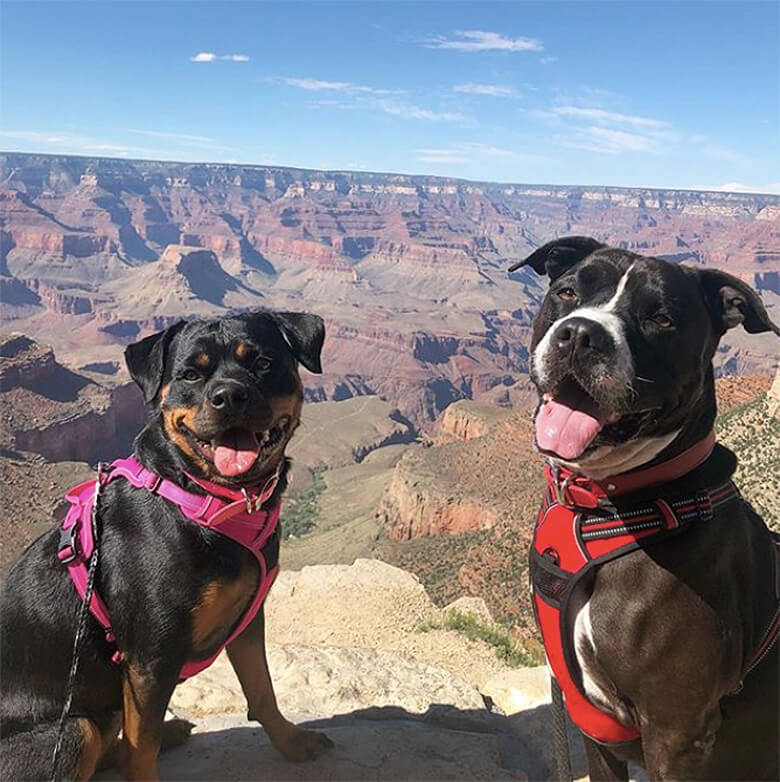 Hwy 67
Kaibab, AZ 86052
928-638-7888
The Grand Canyon is arguably the most iconic national park in the country — and it's also dog-friendly. You can bring your dog on all 13 miles of the South Rim Trail. However, be aware of the high elevation and dry climate, and be sure to bring extra water and a travel water bowl. Dog-friendly campgrounds include Mather Campground, Desert View Campground and Trailer Village. Dogs area also allowed throughout developed areas.
Rules and exceptions:
Dogs must be on a leash no longer than six feet
No dogs on the trails going below the rim into the inner canyon
No dogs in the buildings below the rim
No dogs in park buses
No dogs in lodging below the rim
Clean up after your dogs
4. Shenandoah National Park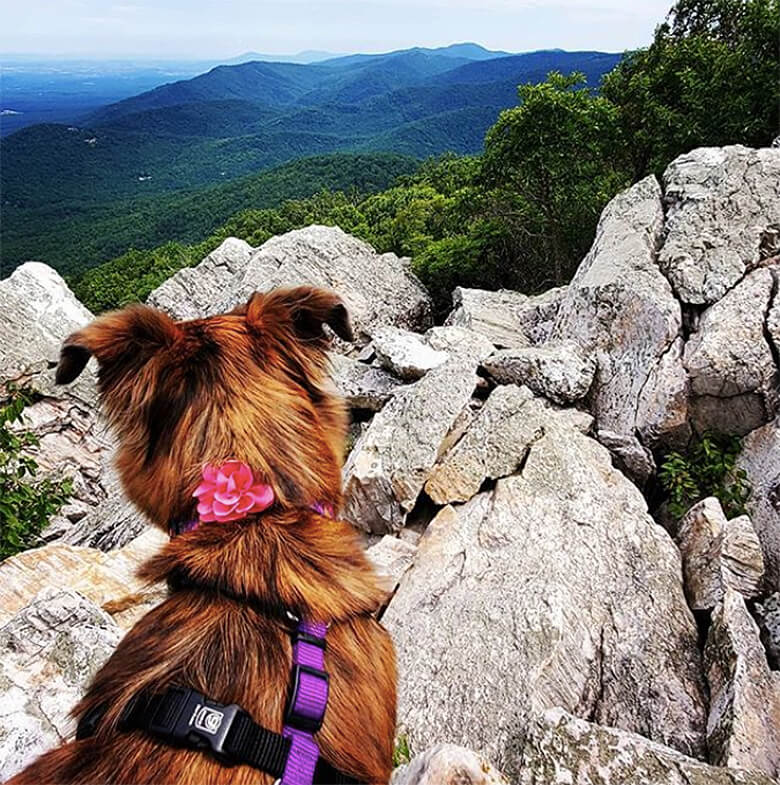 Skyline Drive
Front Royal, VA 22630
540-999-3500
Shenandoah National Park includes 200,000 acres of protected land along 300 square miles of the Blue Ridge Mountains. You can take in the spectacular views from Skyline Drive and enjoy more than 500 miles of dog-friendly trails, including 101 miles of the Appalachian Trail. You'll hike by waterfalls flowing into deep canyons, through woodlands or follow a trail up to a ridge for views of the Appalachians. The very dog-friendly park allows dogs in all campgrounds, and for dogs that prefer sleeping on a comfy mattress, there are plenty of dog-friendly accommodations to stay nearby.
Rules and exceptions:
Dogs must be on a leash no longer than six feet
Dogs are not allowed on 20 miles of trails that have rocky climbs or difficult terrain
Clean up after your dogs
Related: The Cities That Have the Most Dog Parks
5. Padre Island National Seashore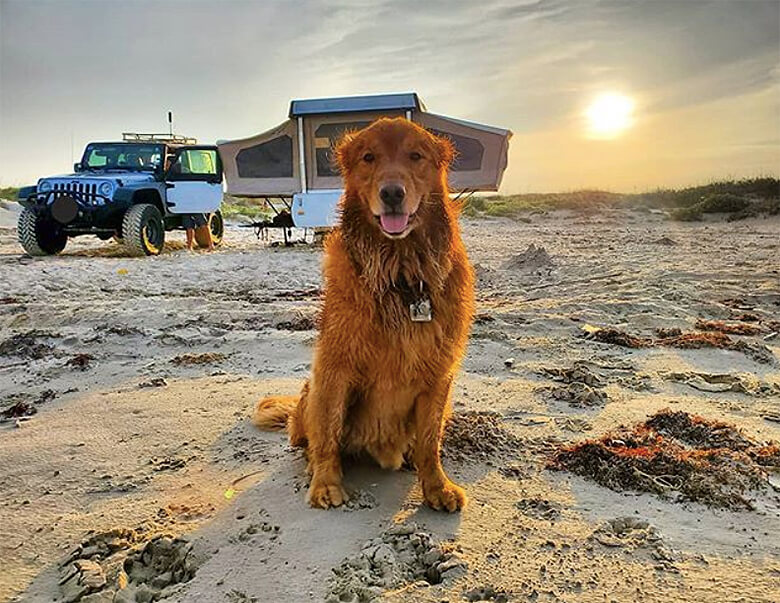 S. Padre Island Dr.
Corpus Christi, TX 78418
361-949-8068
If your pooch is more mermaid than dog, Padre Island National Seashore is the destination of choice. This is the longest stretch of undeveloped barrier island in the world, and dogs are allowed almost everywhere, including its 60 miles of beaches. The park borders the Gulf of Mexico and is filled with wildlife, including 380 species of birds, and a host of rare and endangered species (so leashes are super important). Dogs are allowed in all campgrounds, including rough camping on the beach.
Rules and exceptions:
Dogs must be on a leash no longer than six feet
Dogs are not allowed in buildings
Dogs that are considered "aggressive" or "disruptive" for alternative route to the beach via the pet access trail
Clean up after your dogs
Petrified Forest National Park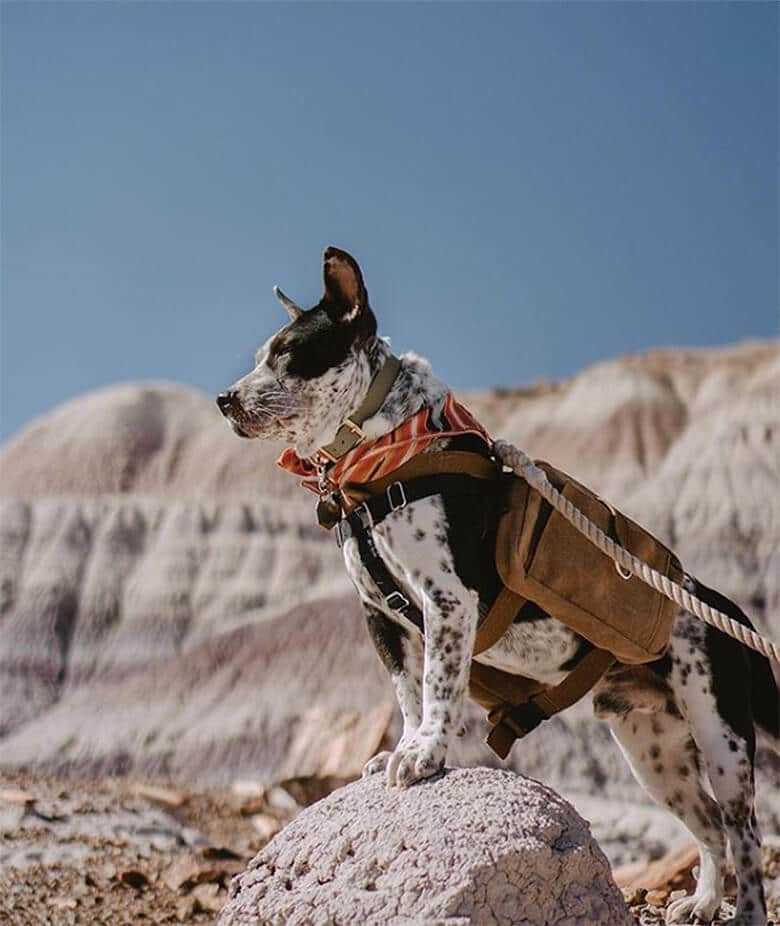 1 Park Road
Petrified Forest, AZ 86028
928-524-6228
The Petrified Forest National Park is truly pet-friendly and very unique. There is petrified wood throughout the park, and plenty of hiking trails, all of which allow dogs. You can go through backcountry (no trails, so bring a map and a compass), as well as seven hiking trails with names like the Painted Desert Rim Trail and Crystal Forest. The Long Logs and Giant Logs trails have the largest amount of petrified wood from massive (and ancient) trees. There's even a special pet program called Bark Ranger where your dog can score a special treat. There are no campgrounds, but you can pitch you own tent as long as you get a permit from either the Rainbow Forest Museum or the Painted Desert Visitor Center.
B.A.R.K:
Bag your pet's poop
Always keep your pet on a leash
Respect the wildlife (restrain your dog's natural hunting urge)
Know where you can go (no dogs allowed in the buildings)
There are plenty of other national parks that allow you take your dog to limited areas or on certain trails. Just be sure to check the do's and don'ts before packing your pups backpack.
Golden Gate National Recreation Area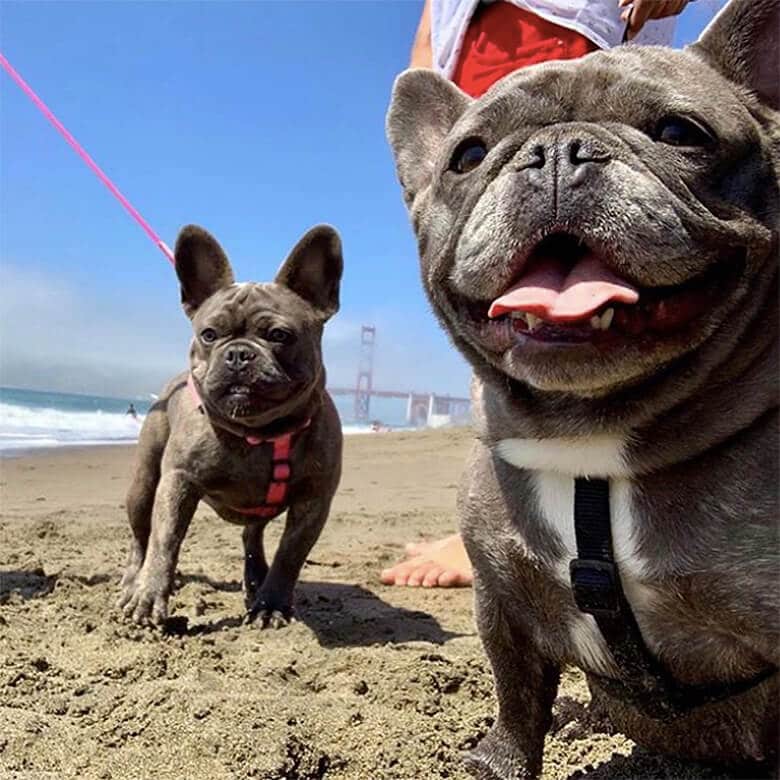 San Francisco, Calif. 93123
415-561-4700
Home to more than 2,400 plant and animal species, the Golden Gate National Recreation Area provides beauty for us dog parents and lots of fun for our four-legged friend. Dogs can hike hundreds of miles, splash around at a number of dog-friendly beaches and run through all sorts of trails.
A couple of highlights include going to the Golden Gate Bridge Visitor Center where you can wander around acres of gardens and learn about the bridge's history. There is also Land's End Overlook which provides the perfect opportunity for a selfie with your dog, while Fort Funston beach lets your pup chase waves before talking a scenic walk on Sunset Trail.
Rules:
Dogs are only allowed in designated areas. For a full list, check out the Golden Gate National Recreation Area website.
You must have "voice control" over your dog, meaning she will respond to your commands.
"Unmanaged dogs," those who are not under control and/or bother wildlife, people or animals, are not allowed in the park.
Dogs are not allowed at Muir Woods or Alcatraz Island. They are not allowed on fishing piers, campgrounds or shuttle buses.
Related: Dog Management Guidelines for GGNRA Indefinitely Put on Hold