Dog rescue can be heartbreaking. Every day, we read stories of dogs found in horrific conditions — living on the streets, in garbage dumps, under bridges, or abandoned without food or water in a house when their "family" moved away. Every evening, rescues post the list of dogs on the "kill list" for the following day along with testimonials from shelter workers about how sweet and loving these dogs are, if only someone would step up and give them a home.
Nicole King of Milford, Michigan, decided to do something about it after finding an abandoned dog hiding in her neighbor's bushes. In 2006, she founded TLC Animal Sanctuary. To date, they've rescued and adopted out over 1,000 animals, working with more than 20 Michigan shelters and other shelters all over the country.
Related: The Store Greeter Behind This Super Trendy San Francisco Shop Is a Dog Named Tiger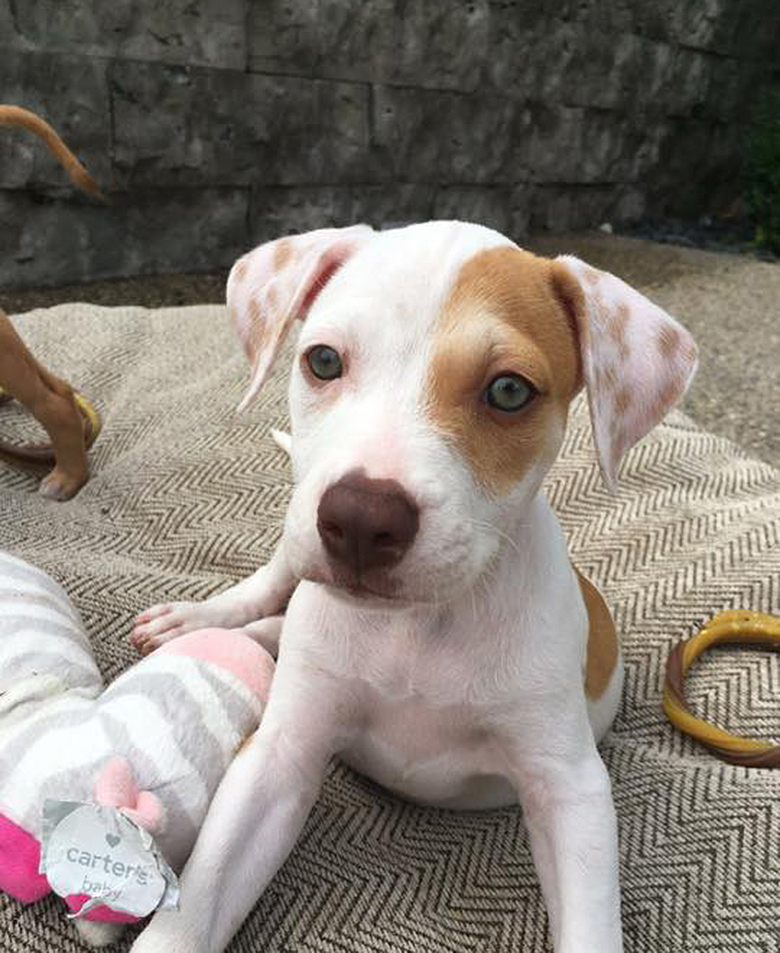 While the rescue has saved a variety of animals — from pigs and rabbits to squirrels and birds — their focus has been on dogs and cats. Every Saturday is Dog Day when Nicole King opens her home in Milford Township from noon to 1:30 pm and has animals available for adoption.
It all started because King wanted to improve her work-life balance. People were constantly writing, wanting to come visit the puppies, and it became overwhelming, she says.
"We had people wanting to come over all different days and times, and we weren't eating dinner until after 9 pm; we were literally exhausted," she says. "I decided to tell everyone to come at the same time on a Saturday. We had such a good turn-out, it's become a regular thing."
King sets up a puppy tent in her yard, so people can stop by and leisurely check out the puppies in a relaxed, setting. Not only do the pups enjoy all the attention, but it is a way to connect with the community and educate people about adoption.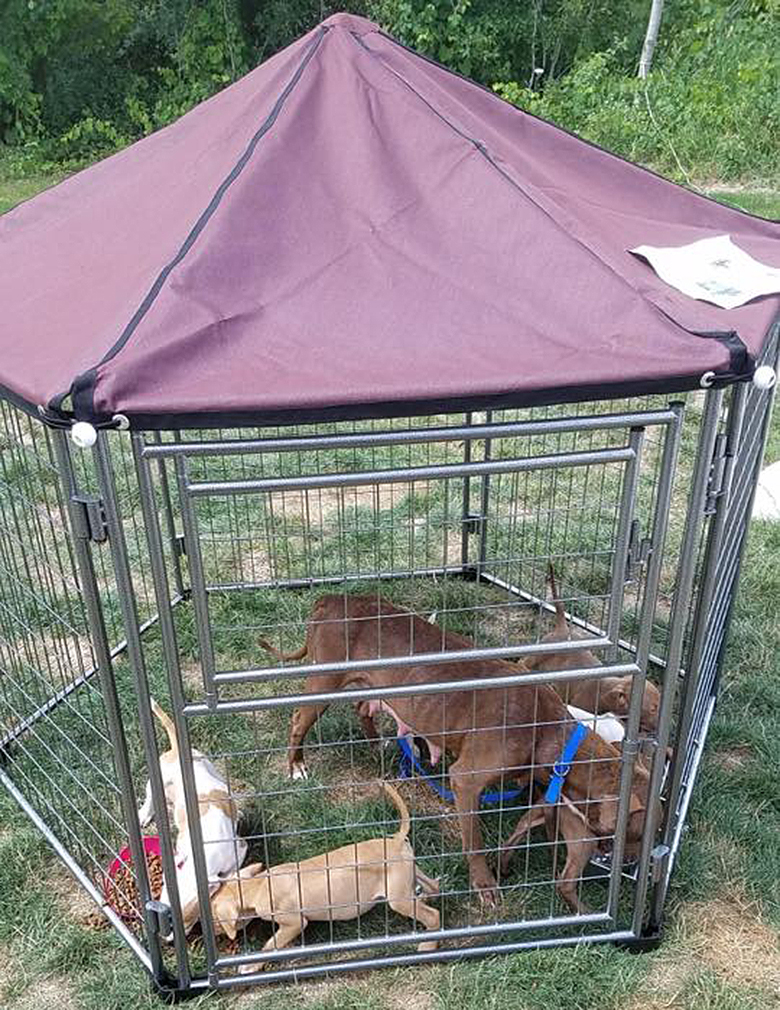 Rescues that TLC helps to fund, Happy Days Dog and Cat Rescue, Bottle Babies Rescue, and other independent rescuers in the area that trap/adopt out cats, also attend. "It's really a matter of who has what in rescue, and whether or not they'd do okay with other animals in a public setting," King says.
Related: Long-Term Shelter Dogs Get to Enjoy a Day of Pampering and Play at Luxury Hotel
But Dog Day isn't entirely about puppies. "Last Saturday, we had a 10-month-old purebred yellow lab, a 3-year-old heartworm positive pit bull momma (who found a foster-to-adopt family), a 6-year-old shih tzu, a 10-year-old yorkie and a 3-year-old Aussie mix momma. That was in addition to 17 puppies."
The dogs are pulled from local shelters, owner surrenders, strays, or from shelters down south and transport them to Michigan.
"I think people are turned off by a shelter environment," King says. "They view those dogs as damaged. This is a laid-back, fun, but crazy way for us to teach the community about rescue dogs and the benefits of adopting verses shopping."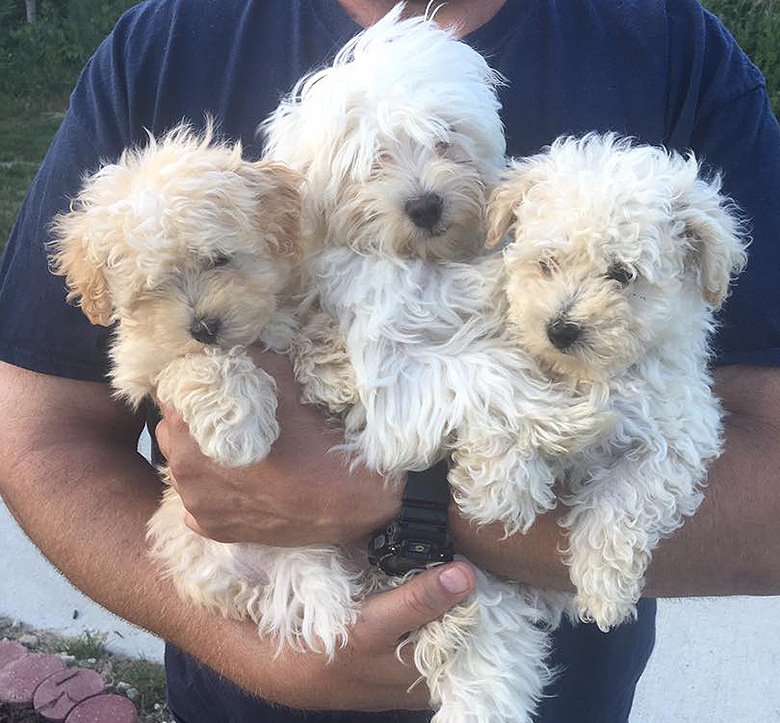 King works to change the mindset of many people who believe that shelters only have pit bulls (which are really great dogs, by the way). Last month, she took in three purebred teacup mini poodles who were under four pounds. They also had a purebred pom and havanese puppy.
Related: The Myth of the Big Bad Pit Bull
"They would be $3,000 dogs, but they were dumped by a puppy mill for having minor health issues like a double hernia. All fixable issues, but the greedy puppy mills won't pay for health issues, they just dump them instead."
King also is committed to changing the way people think about shelter dogs. "I think the community feels they've benefited because we are the only local dog rescue that makes ourselves so accessible, and we're so eager to work with local folks."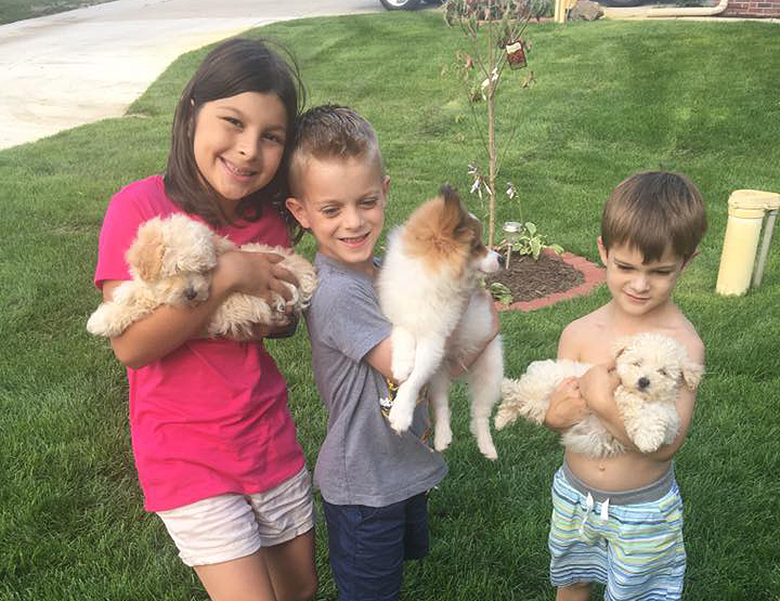 She also focuses on joining forces with other local rescues. Cash donations aren't accepted, so people bring over supplies, which allows her to support five other rescues.
There are hundreds of men and women behind the scenes that are all part of this massive effort to save lives, King says. This includes her friend Krista, who paid out of her own pocket for a $45,000 van with ventilation and climate control that's just for transport. "We pay the transport costs. We use my home to unload and separate out the dogs, and for weekend adoption events. It's more work than I can describe, but it is rewarding."
Related: 11 Better and Cheaper Alternatives to Your Vet's Awful Cone of Shame