Living in a shelter can make even the most photogenic dog look downtrodden and weary. No one knows this better than eight lonely dogs who've been living at a shelter run by the RSPCA, or Royal Society for the Prevention of Cruelty to Animals, for a combined total of over four years. The RSPCA is a registered charity in England and Wales.
To lift the spirits of these shelter dogs and raise awareness for them, staff decided to give these pups a taste of the good life and arranged for a day at a five-star hotel, says RSPCA press officer Amy Ockelford. "We thought it would be nice to combine this with a photoshoot to get a number of high-end shots of these dogs to show off their more glamorous side.
Bandit, Luna, Diamond, Trixie, Freddie, Marvin, Roxy and George became "celebradogs" for a day at The Egerton House Hotel in London. "The dogs all arrived at different times as we didn't want to overwhelm them all at once," says Ockelford. "They were very excited to start with but soon settled into it and all enjoyed their experience."
Luna, George, and Trixie are senior staffordshire bull terrier with plenty of pep. Luna arrived at the shelter after her human died, and she's been getting a lot of attention to lift her spirits.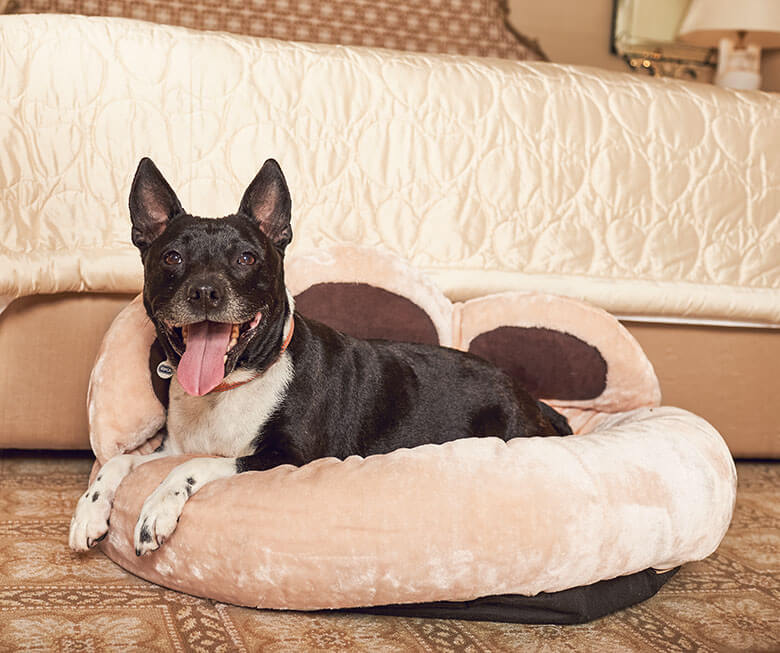 Related: Remember Murdock, the Former Bait Dog? You'll Never Believe What Happened to Him.
George loves his tennis balls and hiding under the covers while napping in the afternoon.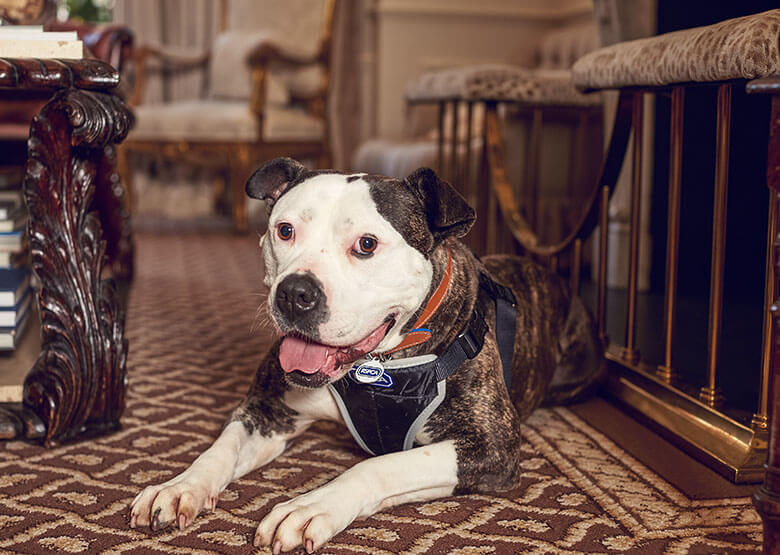 Trixie had a great adventure making new friends, exploring the city, and playing with her new toy.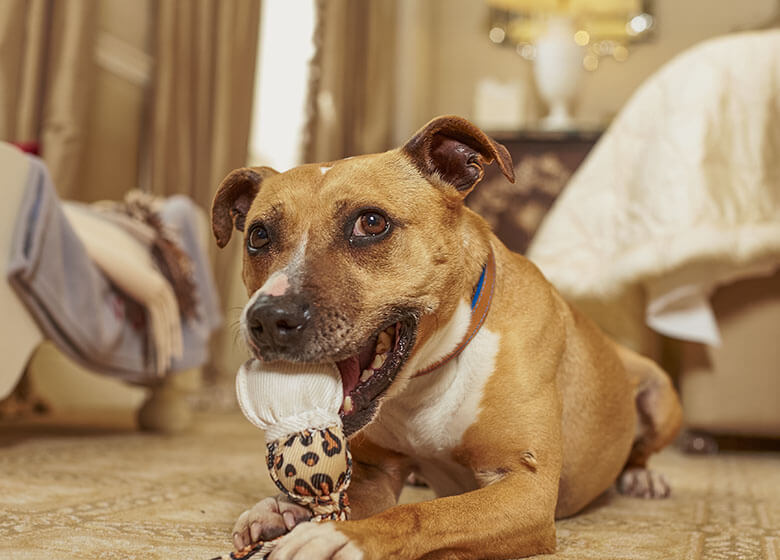 As for the other pups, they have just as much personality. Roxy is a sweet little Chihuahua/terrier mix who loves to play fetch and get cuddles and kisses. She's been at the shelter for close to year because of a medical condition (which always makes it difficult for a dog to get adopted), but it's easily managed with medication and monitoring.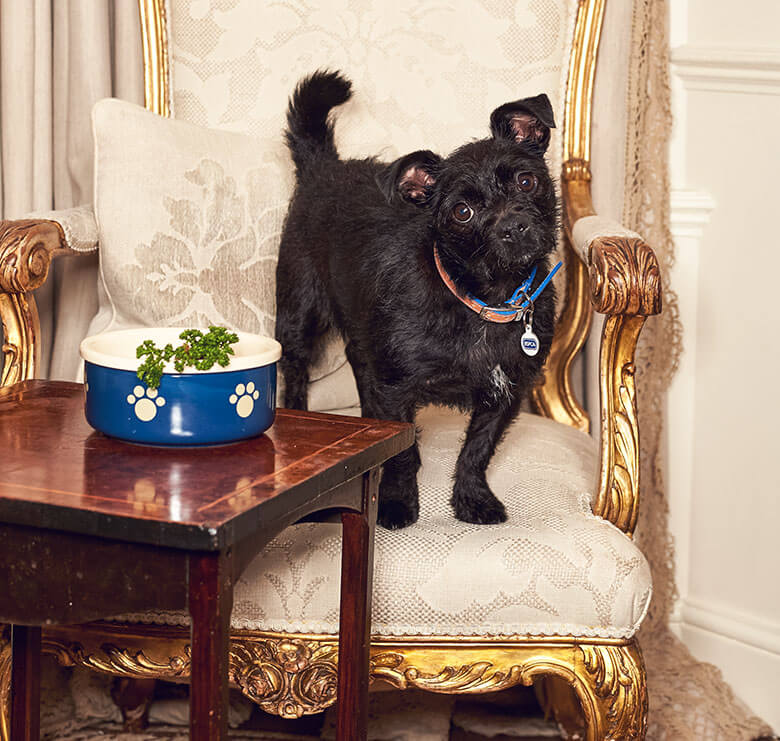 Marvin, a mastiff, has found the shelter very stressful and suffered a tail injury that resulted in a partial amputation. He's been in shelter for over 250 days. Staff took him on a walking tour of west London parks and Kensington Palace before relaxing at the hotel in a plush suite.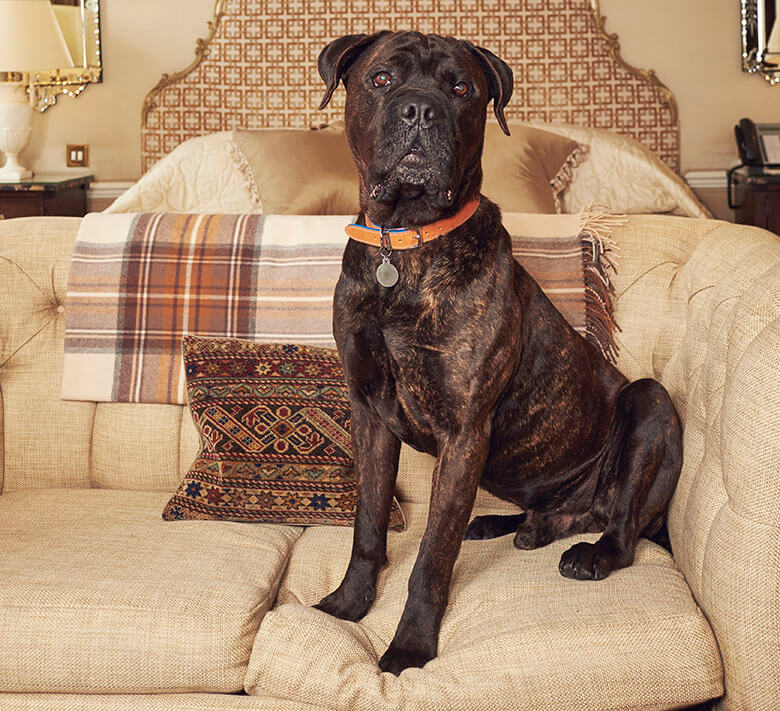 Beautiful Bandit came to the shelter when his owner could no longer care for him. He'd never been in a kennel and was anxious and stressed. He was treated to some pampering and a day out in the big city.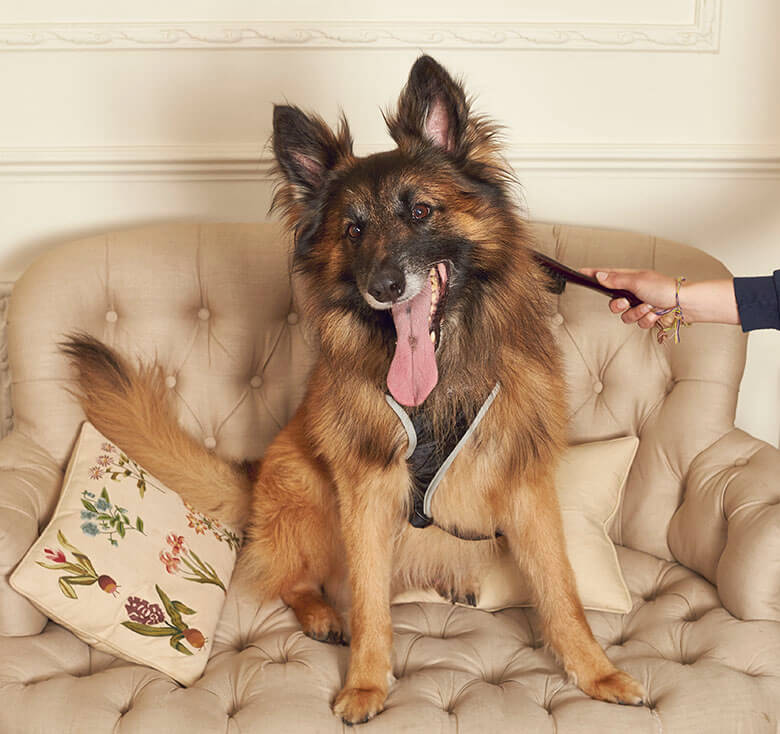 Related: Japanese Dog Spa Performs Exorcisms on Dogs to Get Rid of Evil Spirits
Freddie is a young shih tzus mix with a lot of character and a desire to be a professional lap dog. He enjoyed some VID (Very Important Dog) lounging.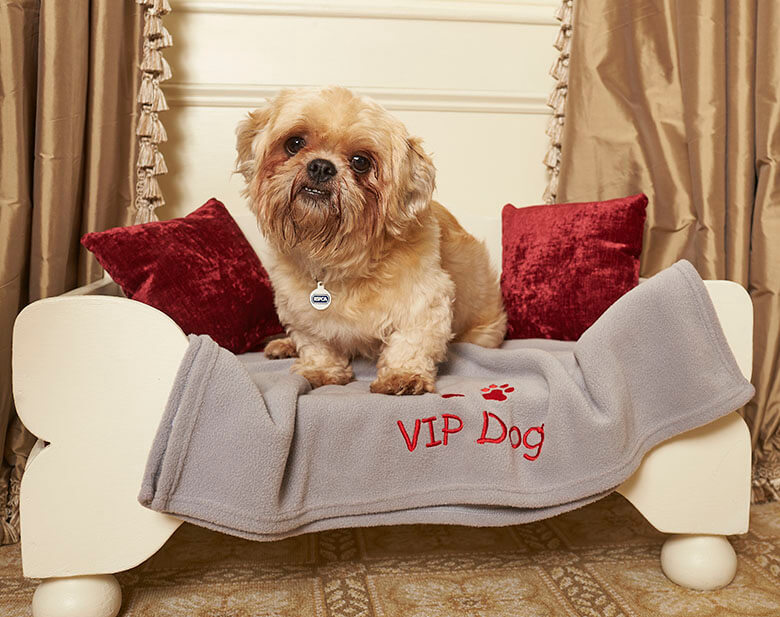 Diamond, an American bulldog, has been in the shelter for well over a year. She came in extremely underweight but blossomed into a healthy, happy dog. She was a supermodel at her photo shoot.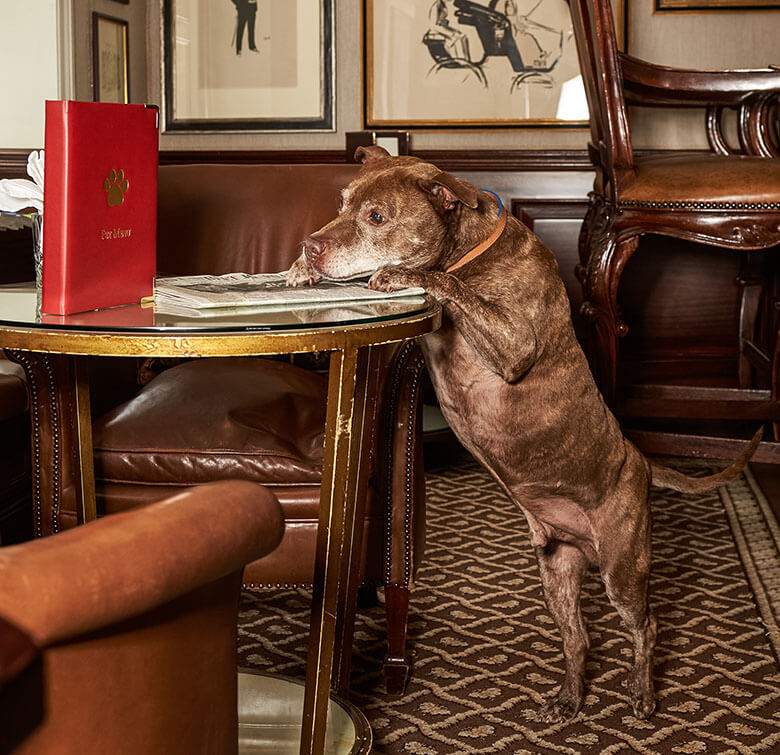 Some of the dogs enjoyed a taste of doggy afternoon tea, says Ockelford, while others were treated to an afternoon of pampering and relaxing or playing in a posh suite. "They all also had the chance to interact with staff and guests, meet new people, and get used to everyday things such as the sound of traffic and crowds. Many of them also enjoyed a spot of sightseeing, visiting nearby Hyde Park, and even Kensington Palace."
The dogs have all been in the shelter for close to a year or longer. But there's good news, says Ockelford. "Four of the eight dogs have since been rehomed, which is wonderful news and what we set out to achieve."
Related: You Can't Help But Smile at This Groomer's Slo-Mo Blow Drying Videos