A women's group is helping black dogs in shelters get noticed with their handy work.
The Scottish Women's Institute, one of the largest women's group in the country, is celebrating 100 years by helping black dogs, often the last ones to be adopted, get noticed – in a very fashionable way.
The group teamed up with the Scotland SPCA to give black dogs a fighting chance by knitting each one a "coat of many colors."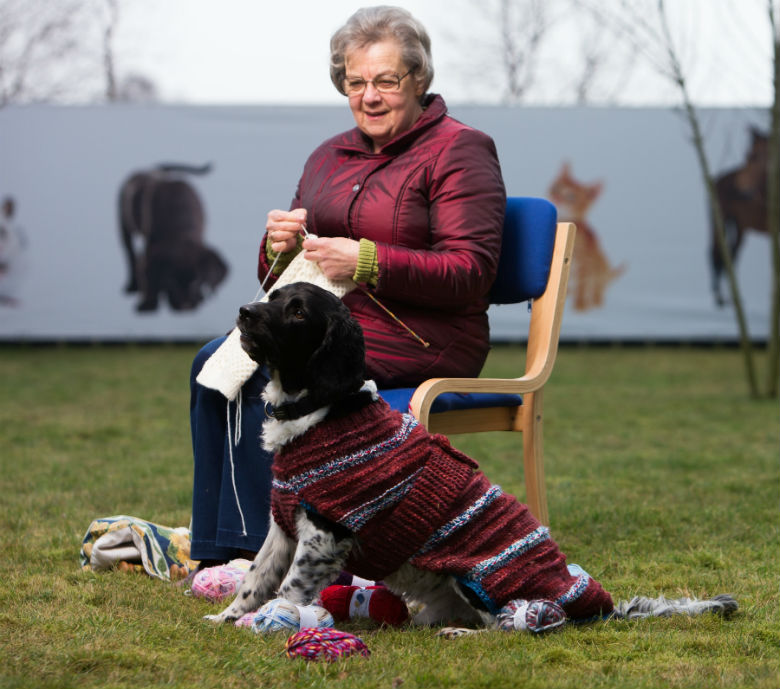 Related: Scotland Company Offers 'Pawternity Leave' for New Dog Parents
Adorned in these bright jackets and sweaters, these dogs are hopefully able to get past "black dog syndrome," a phenomenon in which darker dogs are often the last ones at shelters, putting them at a higher risk for euthanasia. No one knows why this happens but some speculate it has to do with their coloring being boring, not photographing well, teeth more prominent or the wives' tale that black means bad luck. Regardless, it is a reality felt by many black dogs.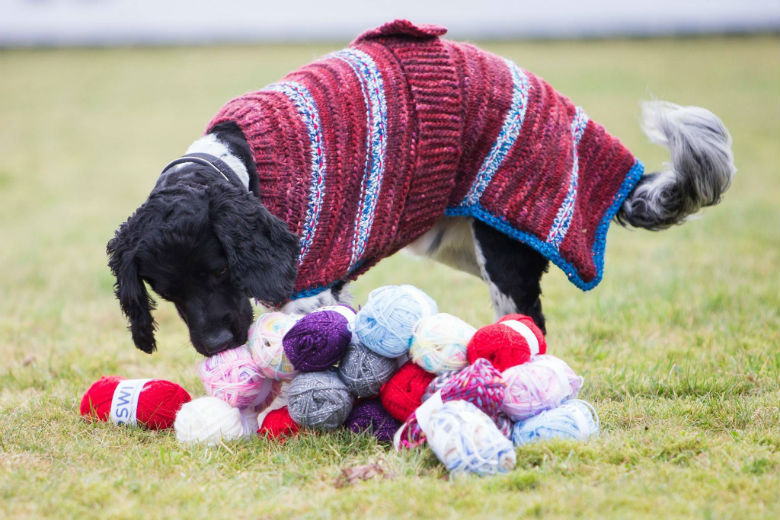 "Black dog syndrome really does affect the adoption of animals in our care and, through no fault of their own, black dogs are almost always the last to find new homes," Animal Rescue and Rehoming Center Superintendent Sharon Comrie tells This Dog's Life. "It's a really creative idea to knit colored jackets to show these dogs off to their best advantage."
Related: Thanks to Socks, a 17-Ounce Dog Was Brought Back From the Brink of Death
And the knitters aren't just ordinary folks — they are the best of the best. The jackets and sweaters created by the members come from patters and their own knowledge and skills, Christine Hutton, the national chairman of the SPCA, tells us. Each one includes vibrant hues and creative designs to help not only these dogs stand out but provide a key function: warmth.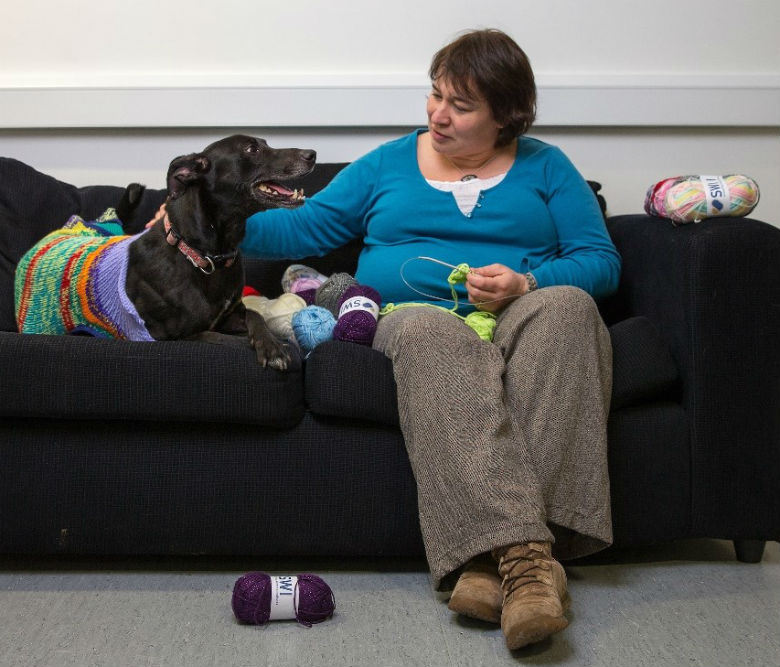 "Knitted jackets will be ideal because they will be soft on the skin, have an element of give and stretch, and can be created in any, or many, colors of wool," says Comrie "Every knitted jacket that we receive will be put to good use at our rehoming centers and with the SWI knitters' support, we will be able to build up a collection of special jackets for our dark dogs to wear with pride."
And what do the dogs' think?
"Judging from the pictures, they look pretty happy in their new coats," says Hutton. "And, if it helps them find loving new homes more quickly, I'm sure they will be delighted."
Related: From Runway to Sidewalk: 5 NYFW Trends Your Dog Should Be Wearing Right Now