Carriers are a pet essential if you have a small dog. They're perfect for taking your dog to the vet, on the subway, in the car or running around town. And if your pooch is a senior citizen, a carrier provides an outdoor adventure and fresh air even when he can't walk far anymore.
Dog carriers are perfect for bad weather days, nap time or hanging out with friends and their toddlers (small dogs are not usually fans of the terrible twos.) A handy dog carrier is great when your dog gets tired — no one likes to see a human dragging a pooped pup at the end of a leash. Instead, he can ride in style and still remain safely and securely at your side, on your back or tucked under your arm.
Related: 7 of the Coziest Dog Pajamas Your Pup Needs for Staying Warm Inside
But not all carriers are not created equal. To ensure a comfortable fit, measure your dog's height, girth and length. Then figure out where you'll be using it most: for air travel, vet visits, subway rides or just around town. There's a perfect carrier for every situation.
Here are some of the best:
1. Canine Styles carrier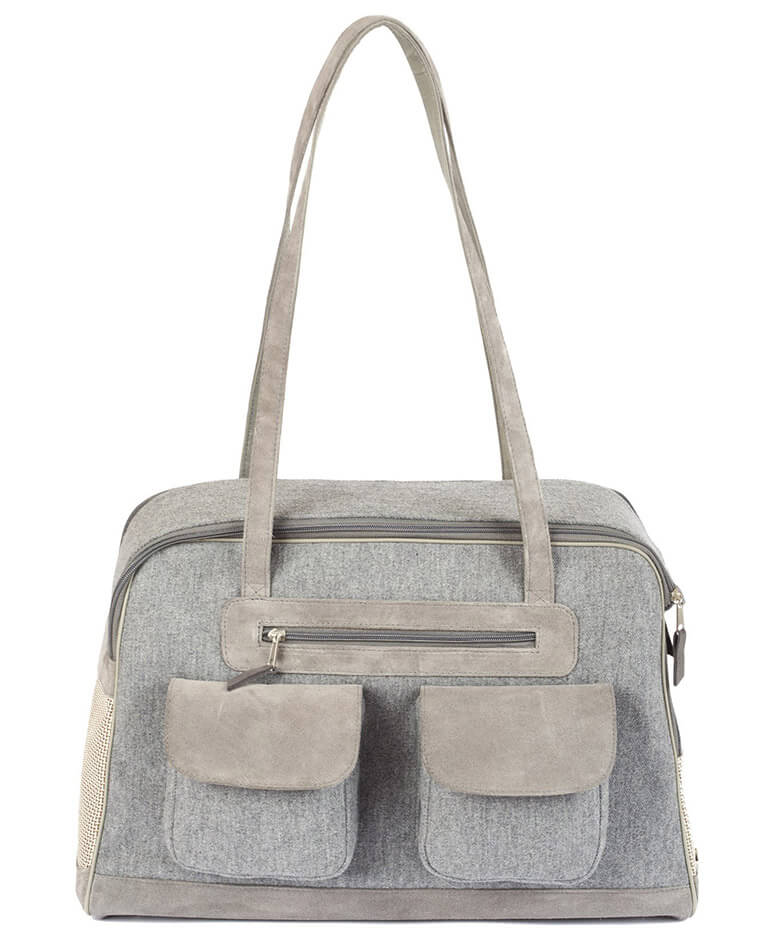 The Canine Styles signature dog carriers look exactly like a handbag — and it functions like one, too.
With two zippered compartments and pockets that snap closed, there's room for your wallet, cell phone, lip balm and keys, along with everything you need for your dog — from treats to portable water bowls.
They come in a wide selection of materials, including leather, faux leather, nylon, wool, cashmere, cotton and for those with money to spare, cashmere and alligator.
From $250 to the top-of-the-line alligator at $5,500. Sized from 13 inches to 19 inches, these are expensive, but worth it.
2. Sleepypod carrier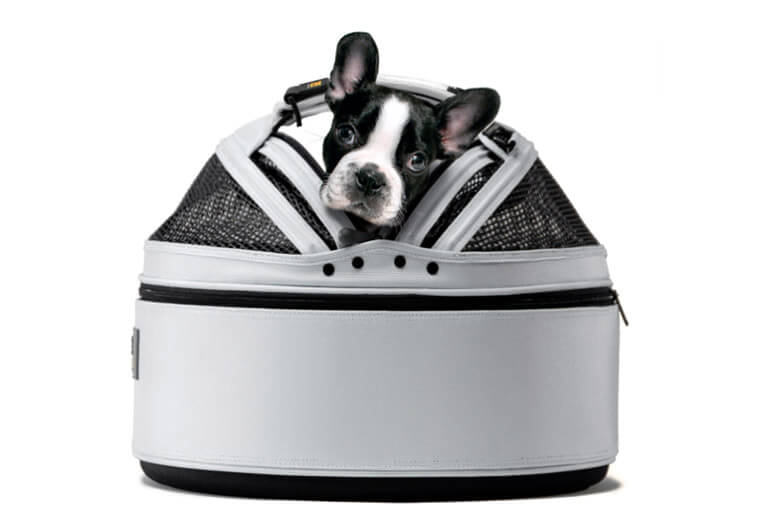 The Sleepypod is perfect for travel, whether it's by car, train, bus or plane. It is a regular dog bed, a carrier and a car seat in one. Because it can double as your dog's bed, it may reduce travel stress and the fear of getting in the bag. It also allows you to bring along your dog's den wherever you go. The carrier has been crash tested for use as a dog car seat.
Related: I Learned Why Everyone Is Obsessed With the Puppia Harness
There are two sizes, with one fitting pets up to 7 pounds and the other one supporting dogs up to 15 pounds. It is available in a range of colors and priced rom $148.95 to $198.99. There is also the Sleepypod Air In-Cabin Pet Carrier that is made for air travel. It costs $164.
3. Petsfit backpack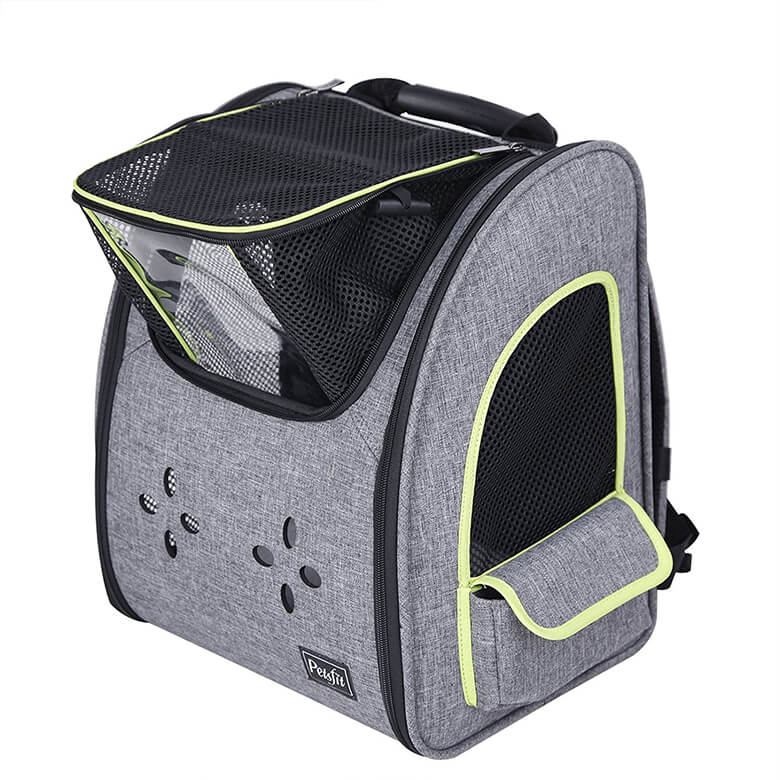 The Petsfit Comfort Dogs Carriers Backpack is made for carrying your dog on your back. Perfect for hiking, biking or long walks, it will hold a dog up to 15 pounds. It features padded straps, a waist strap, mesh sides, top handle and a fold-out mesh window, so your dog can sightsee. There are also zippered sides for easy access, and best of all, pockets on the side for your keys and cell phone. The mesh is rubberized, so it's extra durable. It costs $52.99.
4. K9 Sport Sack carrier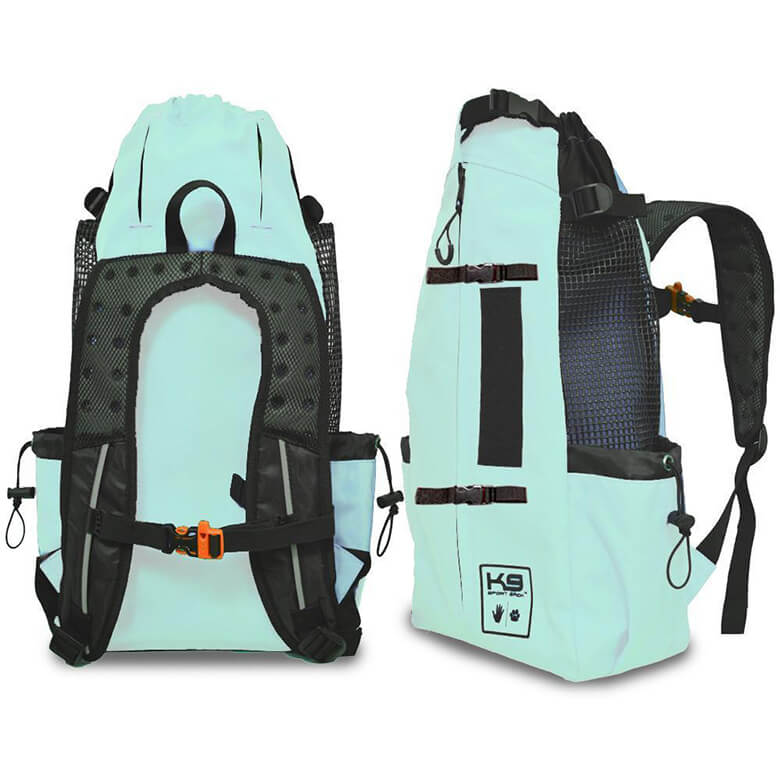 Another great backpack is the K9 Sport Sack dog carrier backpack. Great for outdoor adventures like hiking, your pup will sit comfortable in this lightweight, water-resistant backpack. The wide mesh lined foam-tek material helps keep your pup cool, too. There is also a K9 whistle clip, adjustable side pockets and ventilated sides.
XS-L $69.95
5. Pet Peppy pet carrier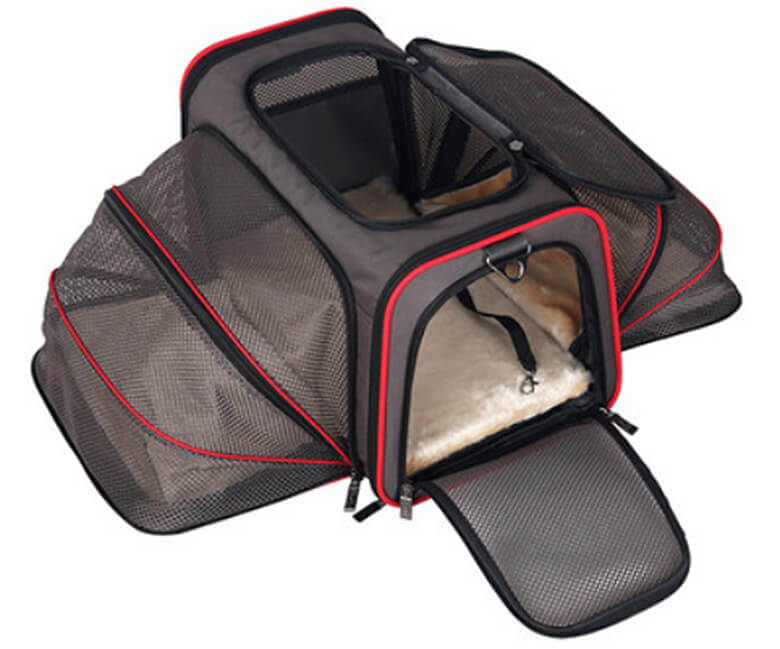 Designed to fit under an airline seat, the Pet Peppy has features that set it apart from the rest. Specifically approved for Alaska, Allegiant Air, American, Delta, Frontier, Hawaiian, JetBlue, Southwest, Spirit, United, and Virgin America airlines. It has two sides that are expandable, so your pet can move around after takeoff.
Sized for dogs up to 14 pounds, it has a padded shoulder strap, a strap to fit over a rolling suitcase handle, a fleece mat and a pocket for treats or supplies. It folds down for storage and even includes a traveling dog bowl. It costs $39.94.
6. FurryFido sling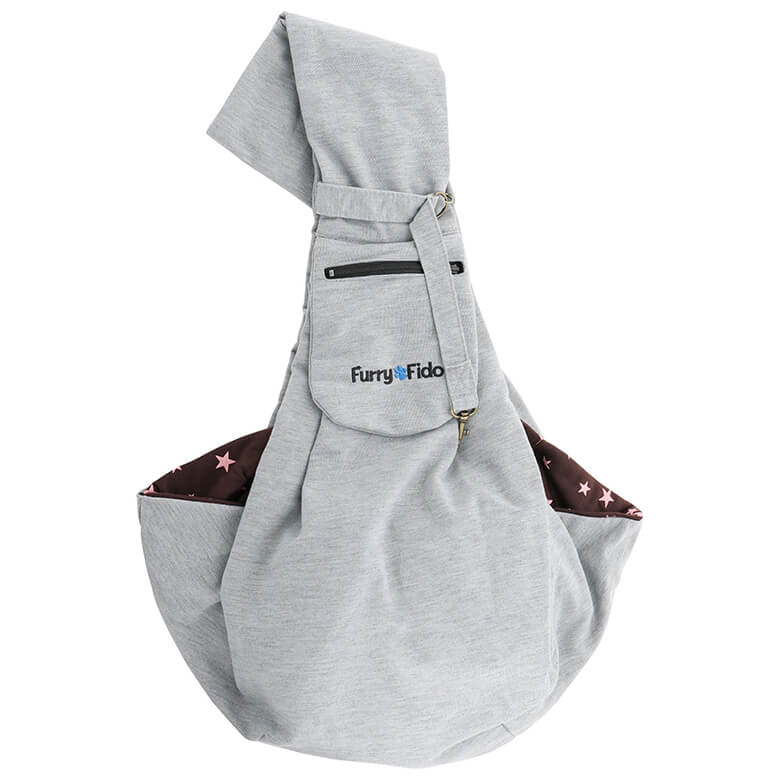 For strolling around town, try the FurryFido sling. It can accommodate dogs up to 13 pounds. Designed to be worn across your body, it's made of soft cotton cloth, is machine washable and the padded, extra-wide straps make it comfortable to carry your pup. It comes with a safety hook to secure your pup. Of all the carriers, it's the lightest, yet it's still durable. There's also a version with a pocket for cell phone and keys. It will cost $22.99 or $27.99
7. LoveThyBeast pet tote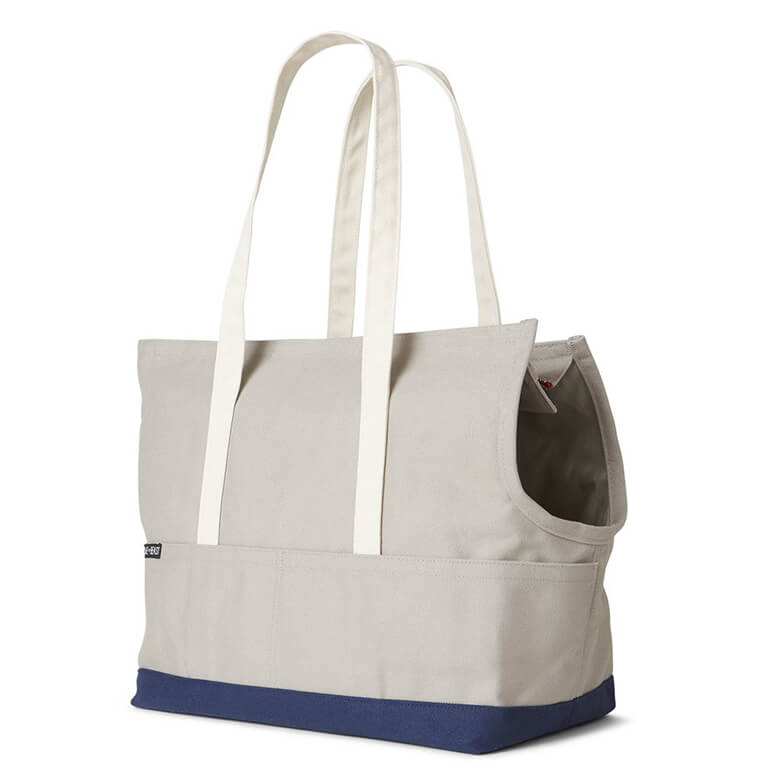 LoveThyBeast is one of the strongest brands when it comes to carriers for small dogs. Its double-layer, water-repellent cotton canvas and it being double-stitched makes for a sturdy bag. There is a scoop for your pup's head to peer out the carrier and the bag has outside pockets to keep human and dog accessories. Inside the bag, there is a collar-to-leash attachment, along with a leather foot pad. Comes in two sizes, medium and large, and can fit up to 30 pounds. It will cost $160 or $180.
Related: Why People Are Waiting Half a Year for These Custom Dog Kennels
All our picks our independently chose, but we do earn an affiliate commission to support our work. However, if we don't like the product, we aren't going to write about it. Making a few cents off an affiliate just isn't worth it to us.