As much as us dog parents wish, there is no one-size-fits-all, foolproof guide on how to train our pups. Indeed, training your dog is a commitment that requires a tremendous amount of trial and error, time, and of course, patience. It can feel nightmarish not knowing where exactly to start without the right guidance and an abundance of information online.
To make the process easier, we talked to a few professional trainers to get their insight on which products dog parents should consider when training their furries at home.
Whether you've trained five dogs or none at all, here's a list of must-haves to step up your training game.
Toys for Positive-Reinforcement training
Toys show dogs that work can, in fact, be all fun and games! There are many benefits to using toys, such as, increased mental stimulation, increased physical activity, reduced stress, and boosted confidence.
Related: The Top 6 Dog Parenting Mistakes, According to a Veterinarian
"Dogs, by nature, are scavengers, predators, omnivores and problem solvers. If you don't give them things to do to channel this energy, they will in all likelihood create their own entertainment," says Joan Hunter Mayer, owner of The Inquisitive Canine.
Providing your pooch with an array of toys can save your couch and favorite pair of shoes from being chewed to destruction.
Sarah Westcott, Doggie Academy owner and co-author of Play Your Way to Good Manners, says toys can be very personal to each dog. That's why it's best to find a few that match your pup's play style and toy preferences.
Here's a quick video on how toys work for training:
Toy for Mental and Physical Stimulation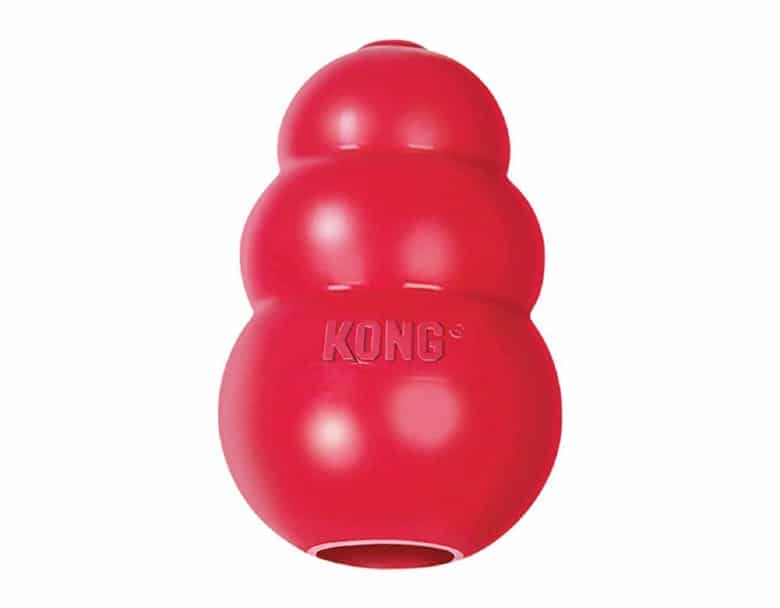 A recommendation by both Mayer and Westcott! Westcott suggests filling a KONG toy with food, particularly sticky and gooey to keep your dog entertained and burning mental and physical energy.
For pups that are less food motivated, she recommends the Toppl. Food is more accessible but still requires work on your dog's part.
Price: $7.99-$24.99
Safer Toy Alternative to Tennis Balls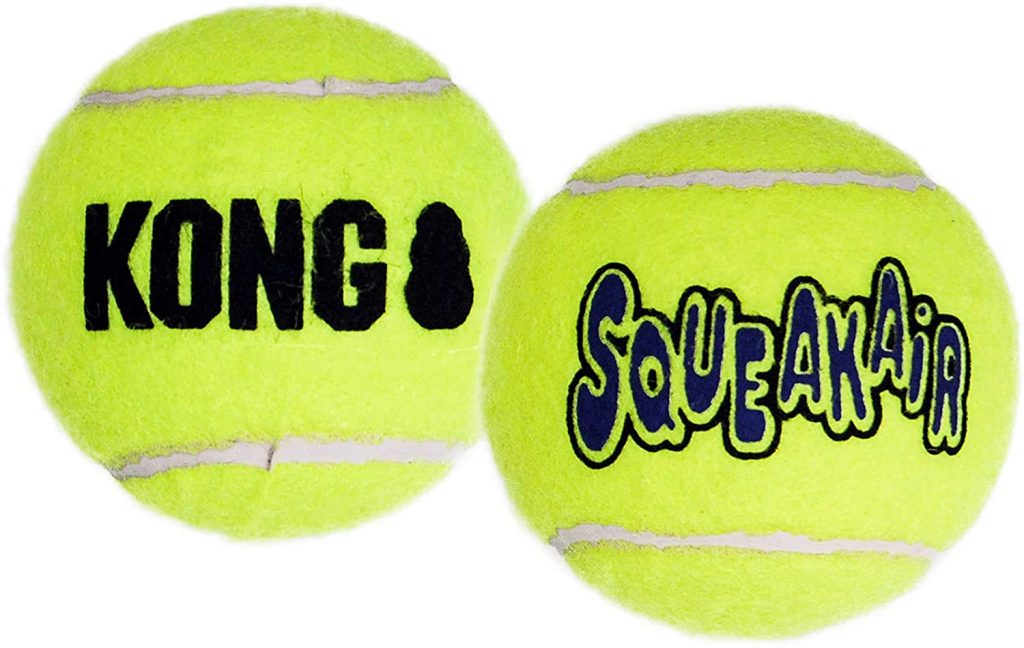 Tennis balls are a popular toy among dogs, but they can be harmful. The fuzzy fabric, when chewed on for an extended amount of time, can wear down your dog's teeth. Not only that, but your dog could potentially choke on the material. The KONG SqueakAir Ball is a safe alternative that dogs can chew on, as it is made of a special non-abrasive felt that is softer on teeth. Oh, and it squeaks — a sure hit for dogs.
Price: $19.50 for six
Toys for Versatility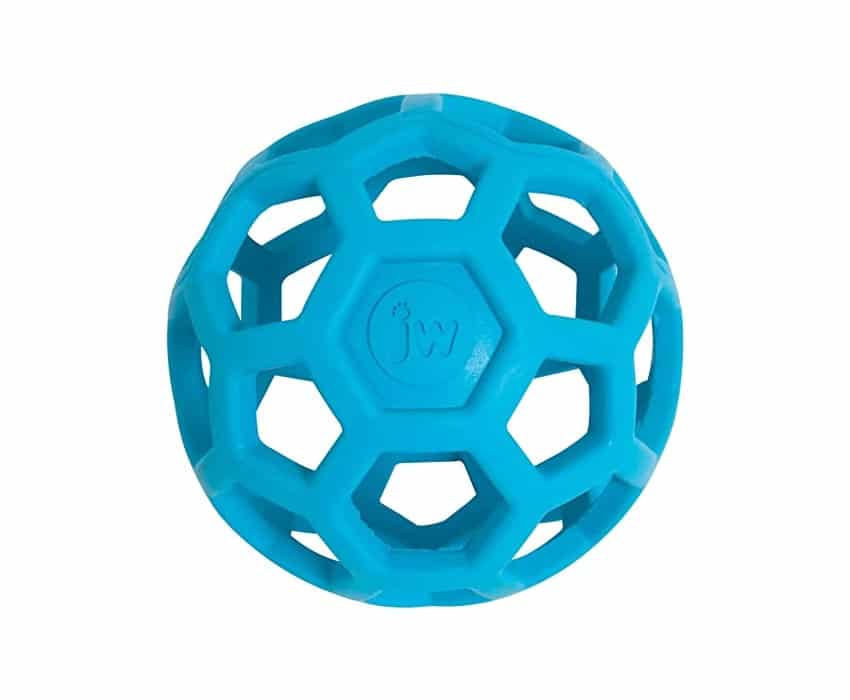 The Hol-ee Roller Ball is a great toy choice for just about any pup. It can be used to fetch, bounce, chew, stretch, tug and even put treats in. It's durable, malleable and will definitely keep your four-legged friend busy.
Price: $7.95
Toys for dogs that love tug-of-war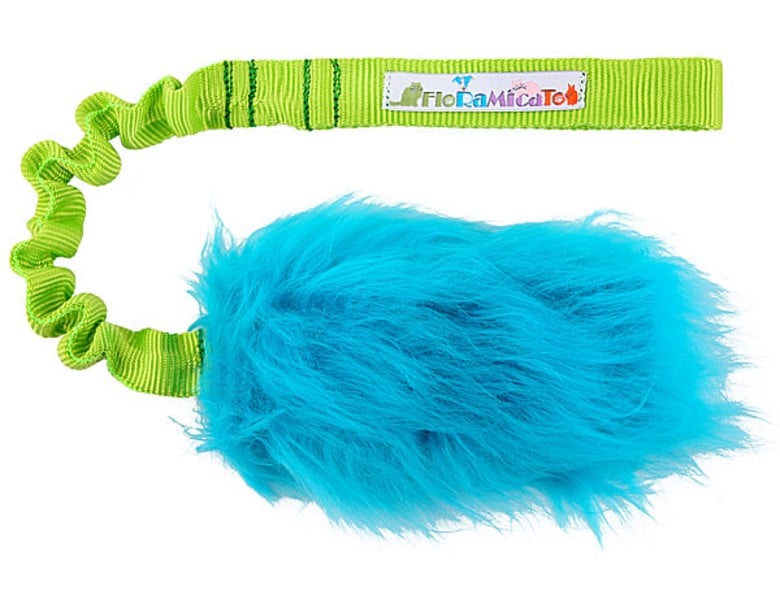 "Whether your dog is crazy for tugging or needs some help learning the joys of tug, the bright and outrageous Floramicato line of toys will have something your dog will love," Westcott says.
Price: $23.99
Related: 19 of the Best Interactive Dog Puzzles and Games for Your Bored Pooch
Walking Essentials for Comfort and Safety
One of the best training exercises is a simple walk. It keeps your dog active and happy by teaching him how to walk on a leash. A few other benefits include heightened sensory stimulation, better socialization skills, stronger muscles and bones, and reduced stress levels.
"Dogs need to be comfortable and owners need to feel secure about taking their dog out for walks and play," Mayer says.
In the event that your pooch gets distracted, don't pull on the leash. Instead, redirect her focus. This will get easier once you establish a routine since it allows your dog to get familiar with her collar, harness and leash.
Here's a quick video on how to train your dog to walk on a leash:
Leash for Basic Training
"A shorter leash helps manage the dog's environment, keeping them close while making it easier for the owner to use," Mayer says.
Nylon, biothane, leather, like Vacketass, are good materials to look for when buying a leash. Westcott advises to avoid retractable leashes for the safety of you, your pup and passerby. For stronger dogs, she recommends avoiding cotton webbing leashes because they can break under tension when wet.
Price: $58-$62
Leash for Off-Leash Training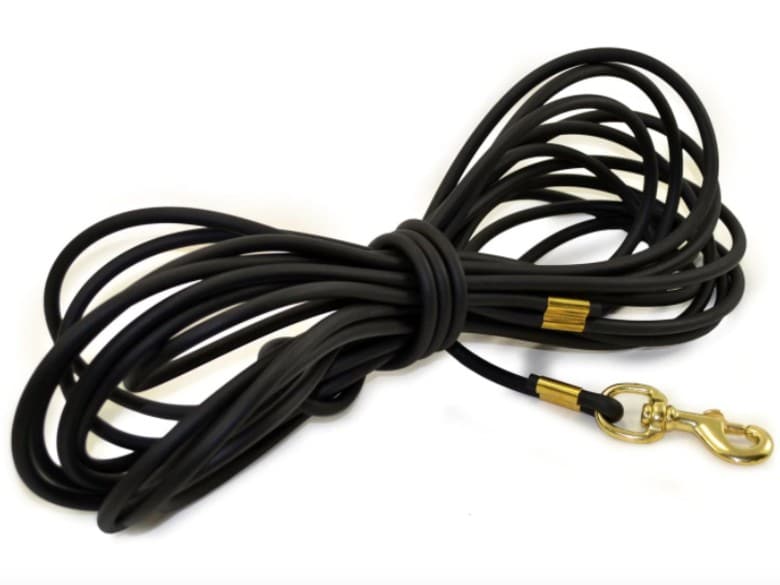 "Long leashes are a must to teach a dog how to be reliable off leash. Biothane is great because it's strong and easy to clean," Westcott says.
With Biothane long lines, you and your pup can venture out in any climate and on any terrain. Additional pros: They don't get tangled easily and allow your dog to wander (nearly) freely!
Price: $54.99 – $74.99
Harness for Strong Pullers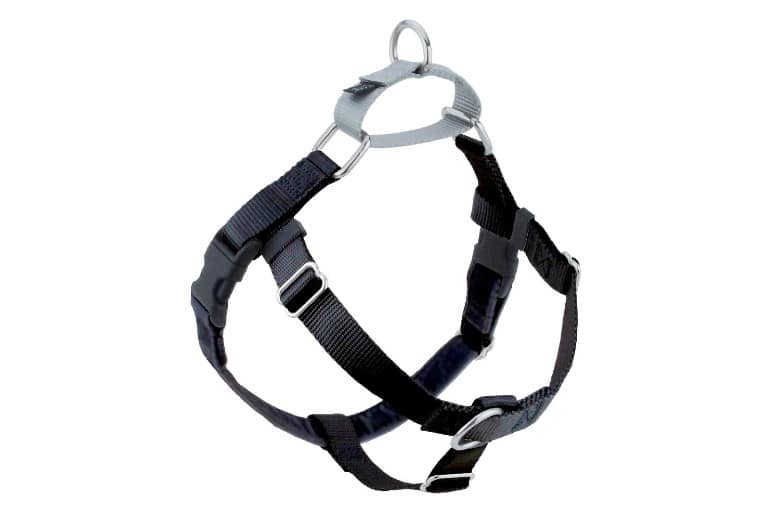 If your dog is a strong puller, the Freedom No-Pull Dog Harness will come in handy. This harness lets you control pulling and redirects your dog's focus back to you.
"With a leash attachment at the front, it allows for more control than a back clip harness. And your dog will not be choking themselves by pulling into their collar. There are other front clip harnesses out there, but the design of the Freedom Harness makes it safer and more comfortable for dogs," Westcott says.
Price: $29.58
Crates for Housetraining
Crates can be helpful when it comes to house training, preventing misbehavior and encouraging relaxation. It's imperative to not keep your dog in there for an extended period of time or use the crate as a punishment, as your dog will not willingly want to spend time in it.
Putting treats or toys in the crate helps your dog associate it as being a safe haven.
Related: The Beginner's Guide to Potty Training Your Dog
Crate training prepares your dog for any situation that might require her to spend time caged or crated such as: visiting the vet or groomer, traveling, participating in dog sports, or to just chill out.
Here's a quick intro video on housetraining:
Crates for a calmer environment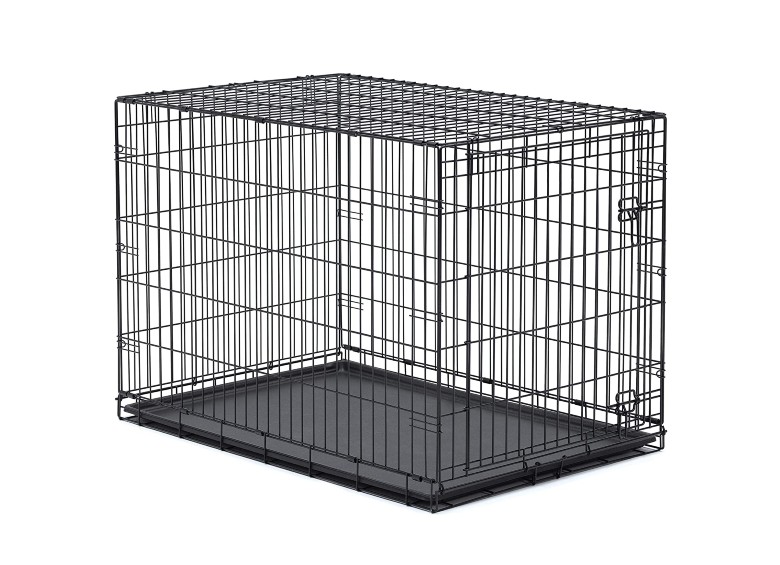 The folding metal dog crate is the go-to for many dog parents. It is a sturdy, easy to assemble crate that provides your pooch with a secure place to relax. In order for the crate to feel safe for your dog, it's important to get one that best accommodates your dog's size.
"Wire crates are good for creating a nice environment for your dog — they can be covered with a blanket to reduce noise and distractions, and to create a 'den,' so to speak," Mayer says.
Price: $28-$71
Crates for Travel and Sports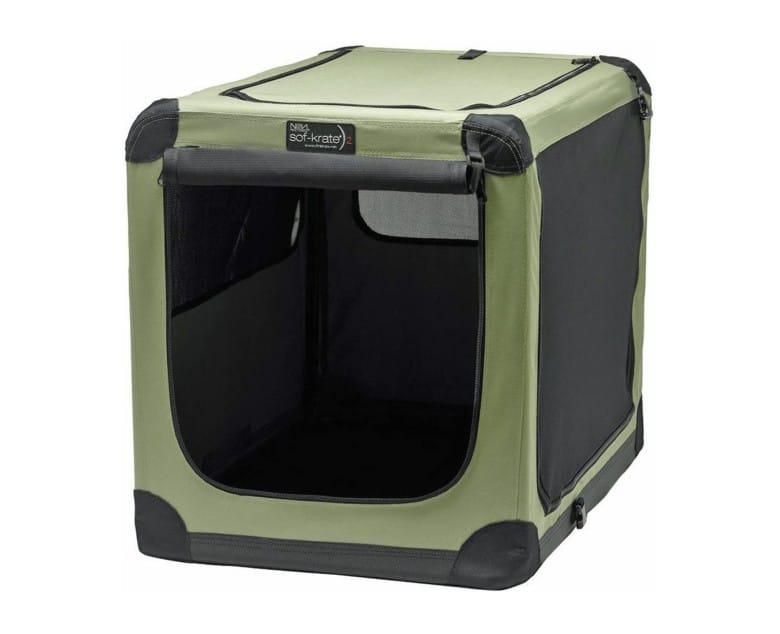 The Noz2Noz Soft-Krater Crate is soft, collapsible and easy to move around, which makes it perfect for travel and sports. Mayer advises to make sure your dog is comfortable and doesn't chew through the crate.
Price: $36-$141
Treats for Easy Rewarding
What do dogs love more than toys? Food, of course!
Food, a primary reinforcer, is perhaps the ultimate reward for when your dog is being a good boy. Treats are a great way to introduce a cue or new behavior. Make sure to consult with your vet to get advice on which treats best suit your pup's individual health and needs.
Here's a quick video on treats for training:
Treats for Clean Teeth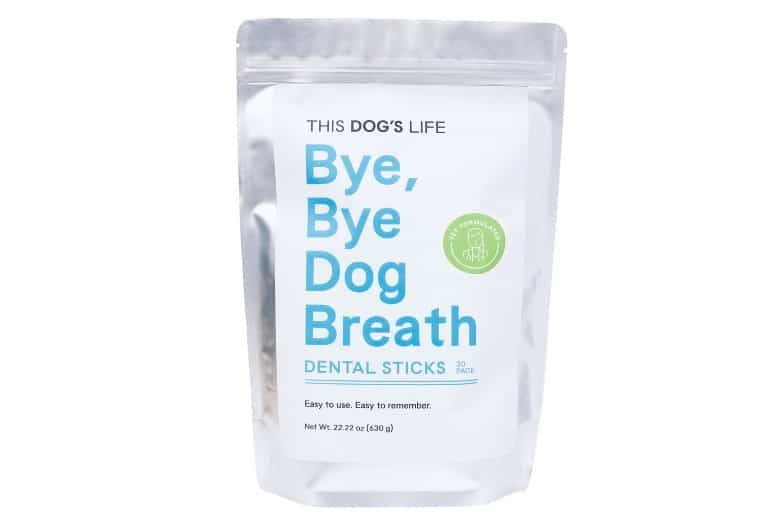 Giving your dog a treat for his good behavior while cleaning his teeth and freshening his breath is a win-win for everyone. Our Bye, Bye Dog Breath Dental Sticks can easily be broken up into smaller parts to reward your pup for good behavior.
$29.00
Related: How to Get Rid of Your Dog's Bad Breath
Low-Calorie Treats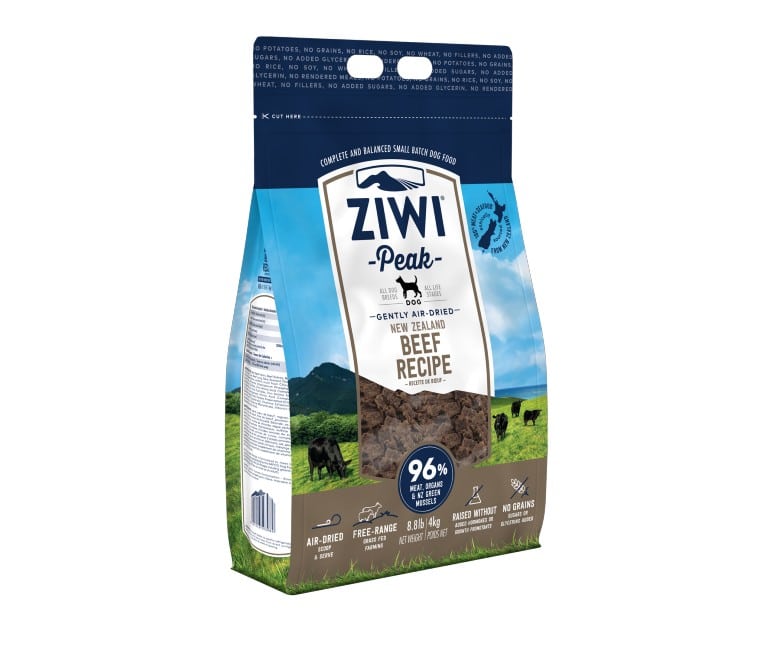 For those dogs who could benefit from listing a few extra pounds, Mayer suggests giving them kibble from small-batch New Zealand company Ziwi, rather than treats.
"The pieces are small, free from grease, easy to deliver to the dog, easy for the dog to chew, don't bounce too much if you toss them, and dogs seem to find them tasty! It's also dog food, as opposed to just treats," Mayer says.
$22-$145
Single-Ingredient Treats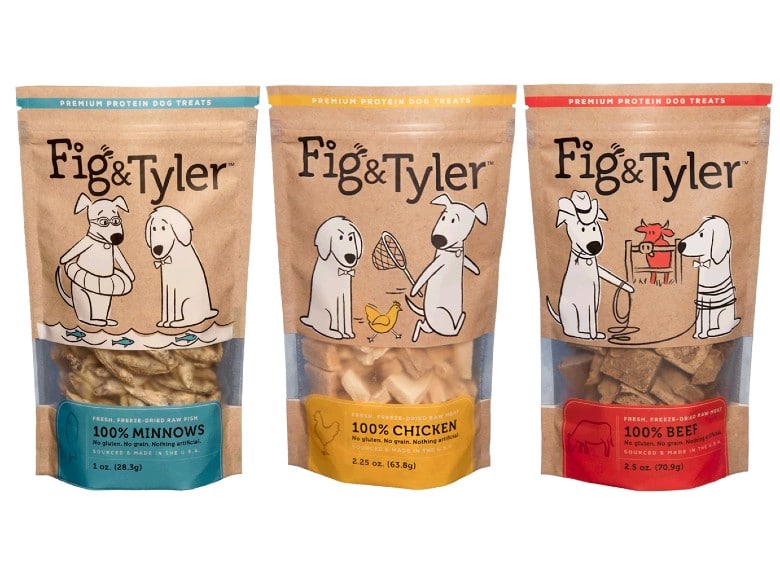 Westcott is a big fan of Fig & Tyler Freeze-Dried Raw Meat Treats."Their treats are all a single ingredient, so when you get their Beef Liver it is 100 percent beef liver. They only use fresh meat and fish from the USA, and all of their meat is USDA inspected," Westcott says.
A pro tip from Mayer: Look at your dog's food ingredient list and use foods from that for training.
Mat for Targeting Exercises
Targeting exercises teach your furry friend to sit or lie down on a mat when cued. Once she's mastered "going to her place," she can do this whenever, wherever.
"Let's say your dog charges the door when someone rings the bell or knocks. Instead, the knocking or doorbell ringing occurs, then you send your dog to their 'place' instead," says Mayer. They've just learned a handy skill that makes the owner look like a genius."
Here's a quick video for targeting exercise:
Bath Rug for Targeting Exercises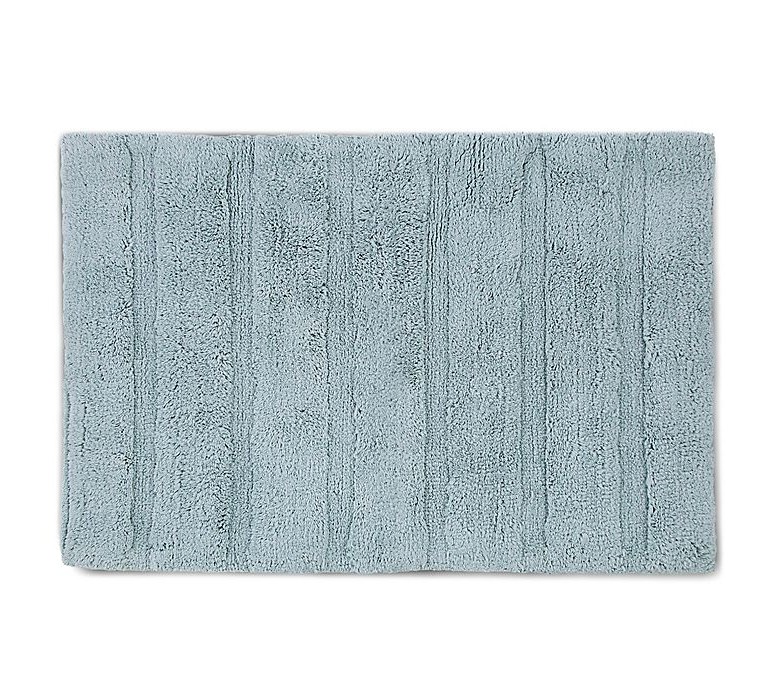 Mayer recommends getting towels or bath rugs, Martex Abundance Bath Rug, with a non-skid backing are ideal, as they're easy to transport and clean. They can be found at Bed Bath and Beyond, Target and Costco. She also advises to be cautious when using plain towels on hard surfaces since they can slip and pose a risk to your pup.
Price: $10.99 – $25.99
Book for More In-Depth Learning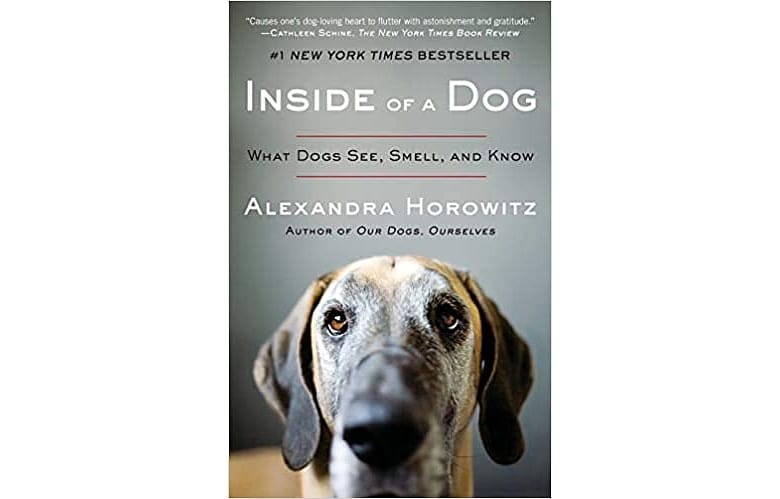 Ivan Petersel, founder of Dog Wizardry, recommends dog owners read Inside of a Dog: What Dogs See, Smell, and Know by Alexandra Horowitz. Keep in mind that it's not your typical dog training book. Rather, it explains how dogs perceive their lives, other dogs and humans. This information gives dog owners a better understanding of why their furry friends behave the way they do.
"This is a must for every dog owner and trainer," Petersel says.
Price: $9.59
Related: The 7 Books All Dog Parents Need to Read
A Convenient Treat Pouch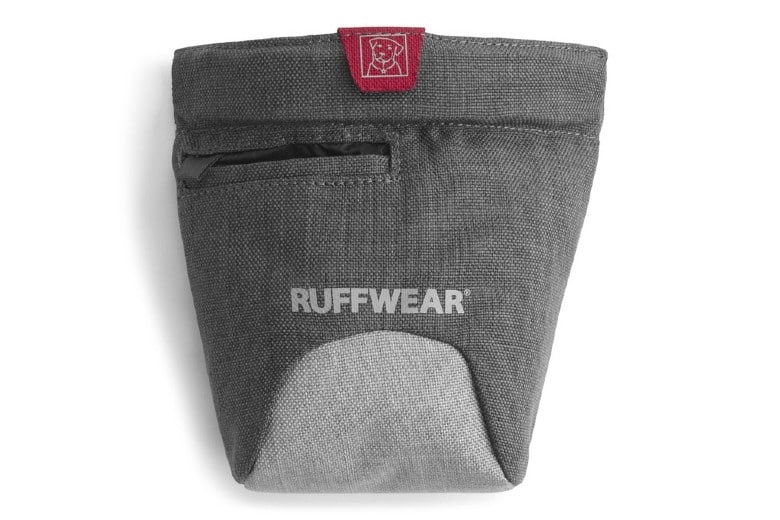 Having a treat pouch handy makes accessing supplies far more convenient than using baggies or plastic containers, which in turn makes training more fun and effective. Outdoor dog brand Ruffwear has a great treat pouch that has a waterproof liner, so you don't have to worry about greasy treats staining it, while the water-resistant outside protects the goodies from rain and snow.
$29.95
Clicker for Teaching New Behaviors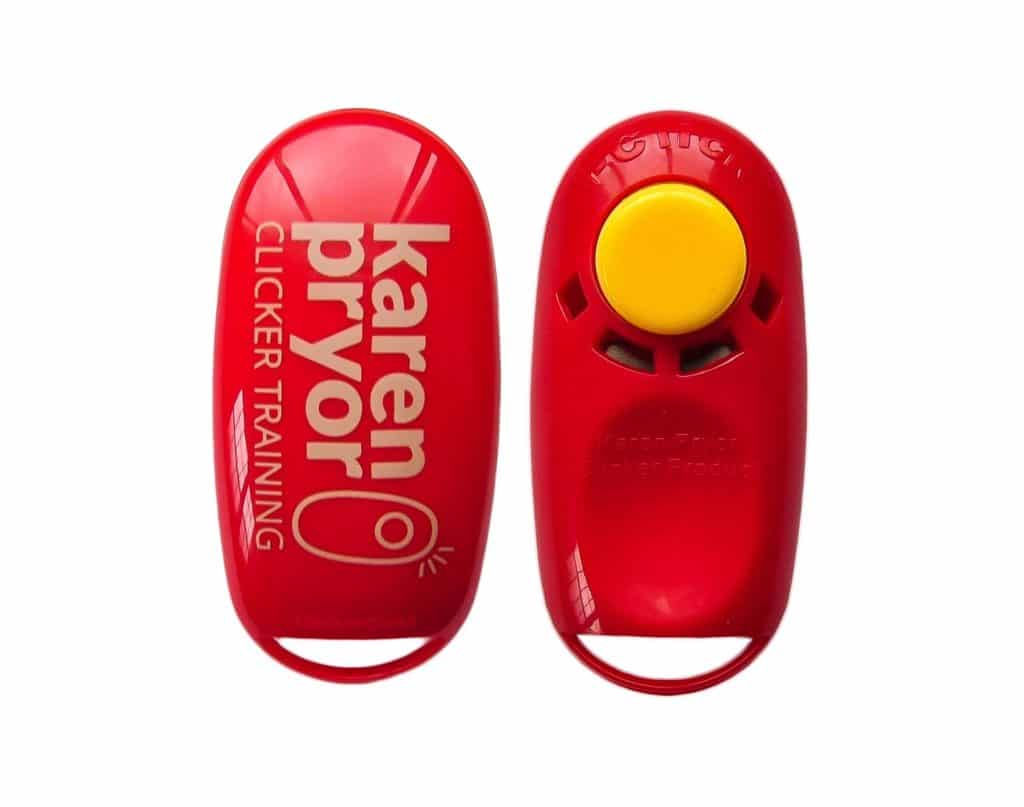 The I-Click is useful in that it can help you communicate with your dog, making training much more efficient. Clickers act as a positive reinforcement when an action is paired with some kind of reward.
"The button trigger is really easy to find, even if you're fumbling a bit. Timing is everything with clicker training and the I-Click makes it easy to mark behaviors," Westcott says.
Price: $5.25 for a three pack
Here's a quick intro video on clicker training:
Related: How This Training Technique Can Teach Your Dog the Life-Saving Skill of Self-Control