Two dogs survived a fire and being locked in a shed, thanks to some quick thinking.
Late January, a fire broke out in a Florida Keys house on Big Pine Key's Sandy Circle, according to the Miami Herald.
Named Roscoe, a Chihuahua mix, and Phoenix, a cattle-boxer mutt, the dogs managed to escape only to have someone stick them in a hot, dark shed on the property and deadbolt the door.
Related: Stray Pup and Her Babies Crash Bachelor Party and All Get Adopted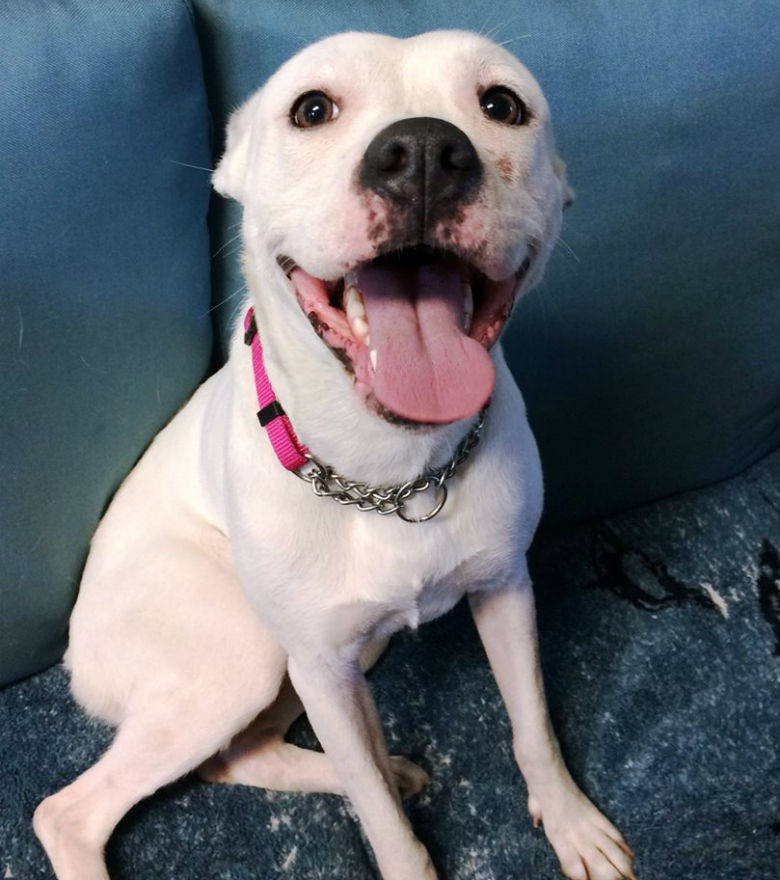 Related: Dog Brought Back to Life Thanks to CPR
But the dogs weren't about ready to give up. Phoenix, the larger dog, managed to chew a hole through the door with her teeth, and broke a window. Roscoe slipped through the hole, which helped him get noticed. Neighbors reported the small stray wandering around the lot to Animal Control. They also told the agency to look by the shed, as there was a dog's face poking out of the hole.
The two were brought to the SPCA where they were checked out. While Phoenix sustained injuries due to the glass and wood, she has now healed.
The pair did not have tags, nor were they microchipped. The presumed owner(s) of the dogs who had been living in the house have not been found.
Roscoe has already found his forever home, while Phoenix waits for hers at the SPCA animal shelter. While volunteers had hoped they would have stayed together, they are just happy they get a second chance at life.
Related: After Owner Breaks His Neck Outside, Dog Keeps Him Warm for 20 Hours Until Help Arrives