When a groom-to-be went out of town for his bachelor party, the last thing he expected was to come home with a whole bunch of puppies. But that is exactly what happened.
Mitchel Craddock along with his friends and family were on a five-day boys' trip in Tennessee when they saw a dog outside the door the first morning.
Related: Abandoned Dog Saves 10 Puppies and Mom
"We were cooking bacon with the door open. The next thing you know, there's this dog sitting right at the front door. She wouldn't come inside, but she sat right there," Craddock of Vicksburg, Michigan told ABC News.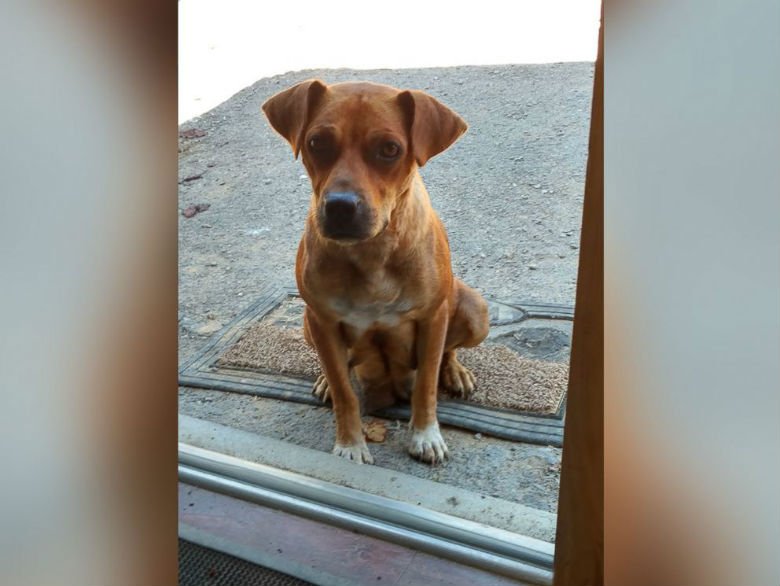 The dog would continually come back and visit the men and linger around when they were out. "She was such a sweet dog that once we gained her trust, she was happy to see us, wagging her tail — just a big sweetheart," Craddock told the outlet.
They knew she had recently had puppies, but because she was so malnourished and in rough shape, her nipples were dried out. After they starting feeding her and giving her water, that changed – her body started producing milk again.
Related: After Losing Their Mom, 10 Orphaned Puppies Get Best Ending Ever
While Annie liked the attention of the men, she would continually go back to this one area of the woods. The guys decided to investigate. Upon reaching the location, there was a small den filled with Annie's puppies.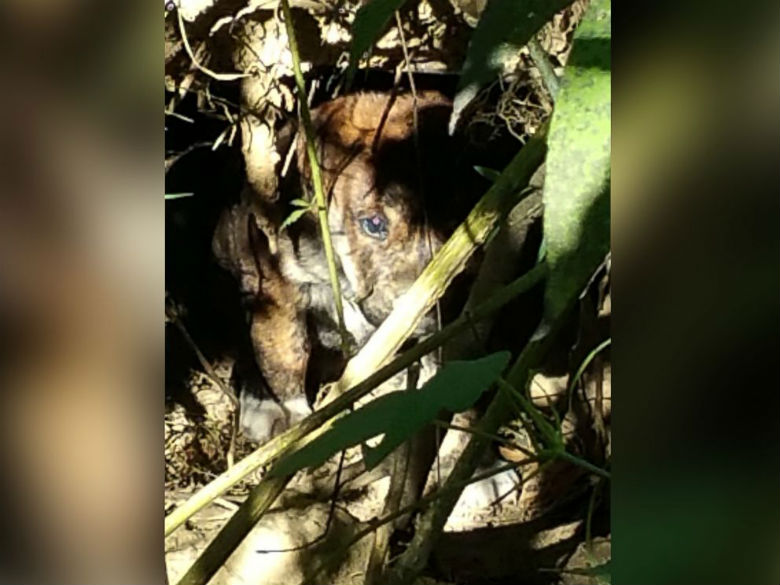 Despite having fleas and being dirty, all were healthy. "Every single one had a big fat belly on them," Craddock said. "The mom had given the pups literally everything she had."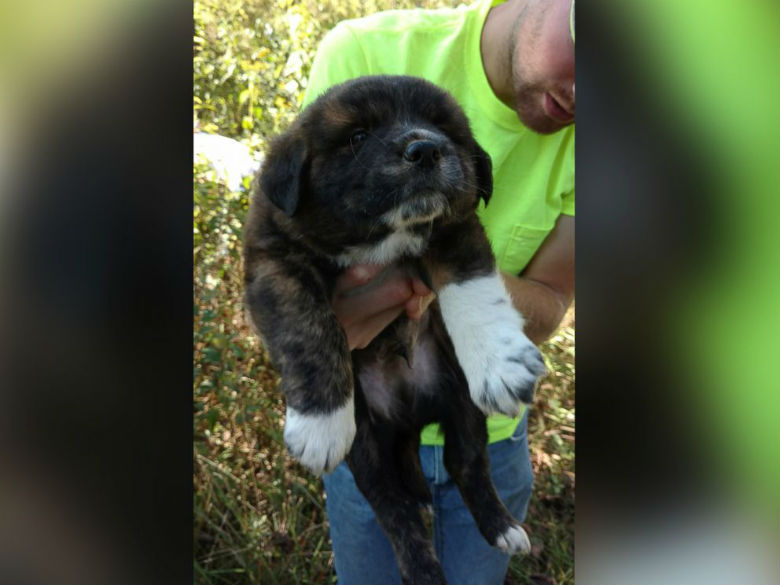 The bachelor party now become the puppy party.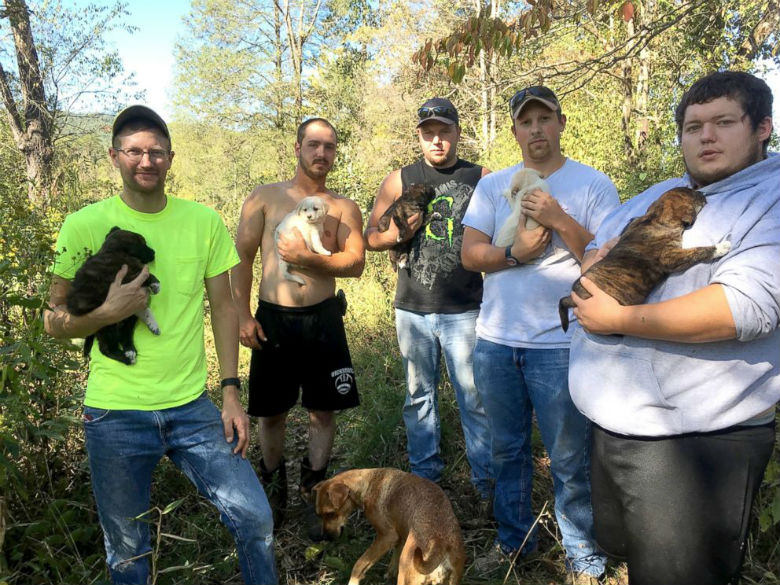 The men brought all the puppies into their cabin, gave them baths and bought supplies to help them. Their beer fund was now used for puppy food. Their suitcases were made into dog beds.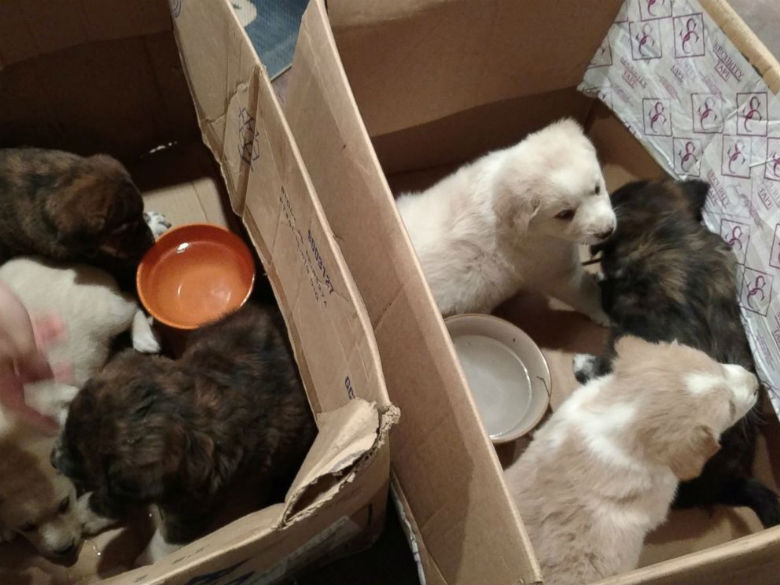 When it was time to go, the men weren't about to put the family back in the woods – or part with any of them for that matter.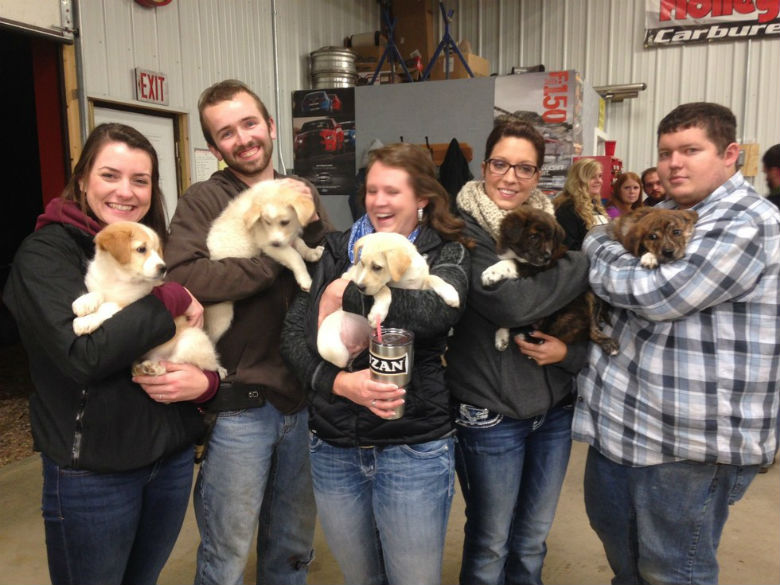 All eight dogs, including Annie, were adopted by the bachelor party. And they all live within a 5-mile radius, meaning reunions are frequent.
Related: A Mastiff Found Abandoned in New York City Woods Takes First Steps