A video of a firefighter giving CPR to a dog has gone viral.
A fire broke out in an apartment in Pitesti, Romania. Firefighters rushed to the scene and were able to save the 51-year-old tenant. Shortly after, they saw the man's dog lying unconsciousness on the sidewalk. So, a firefighter, Costache Mugurel, did what he was trained to do: give the dog CPR.
In a video captured by local journalist Costi Tudor viewers can see the firefighter bending over the dog and performing CPR and mouth-to-mouth resuscitation on the dog.
Related: Caught on Tape: Firefighter Reunites With the Sick Puppy He Saved
About 30 seconds into the video, you can see the dog slowly come back to life.The firefighter quickly put an oxygen mask on the pooch to stabilize him.
"Nobody gets left behind," Mugurel wrote on his personal Facebook page.
The dog was fortunate. According the American Heart Association, 20 percent of people are saved because of CPR, whereas only 6 percent of cats or dogs are revived, Mashable reports.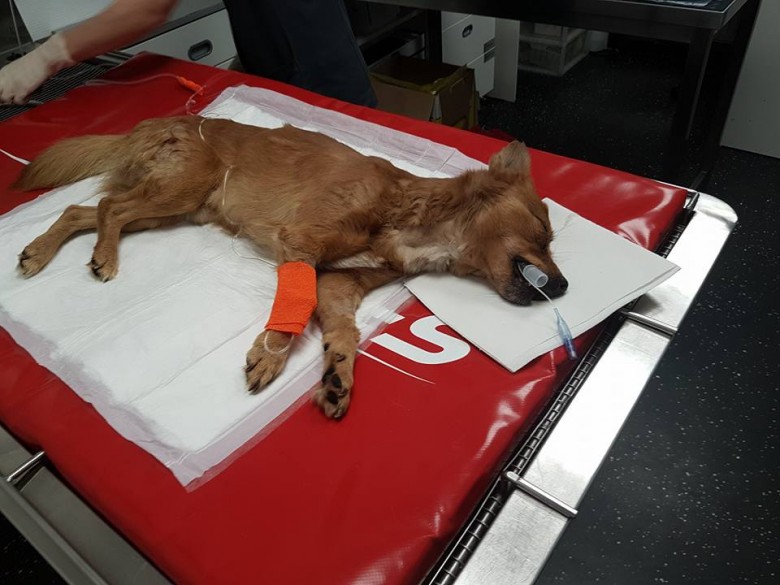 The act of courage has been seen all over the world, with hundreds of Facebook comments, more than 2.8 million views and 13,500 shares.
Related: Dog Survives Blaze in Shed, Becomes Firefighter
Check out the dramatic save:
Tot respectul meu! Mare om!

Posted by Costi Tudor on Friday, December 9, 2016