Despite New York City's first taste of chilly, wet fall weather, hundreds of dogs still made their way out to the annual Tompkins Square Park Halloween Dog Parade on Saturday.
With approximately 400 dogs in costumes, many pups dressed on trend with this year's happenings. There was Pikachu from Pokeman, Prince, Game of Thrones characters, Eleven from Stranger Things and of course, a few Donald Trumps.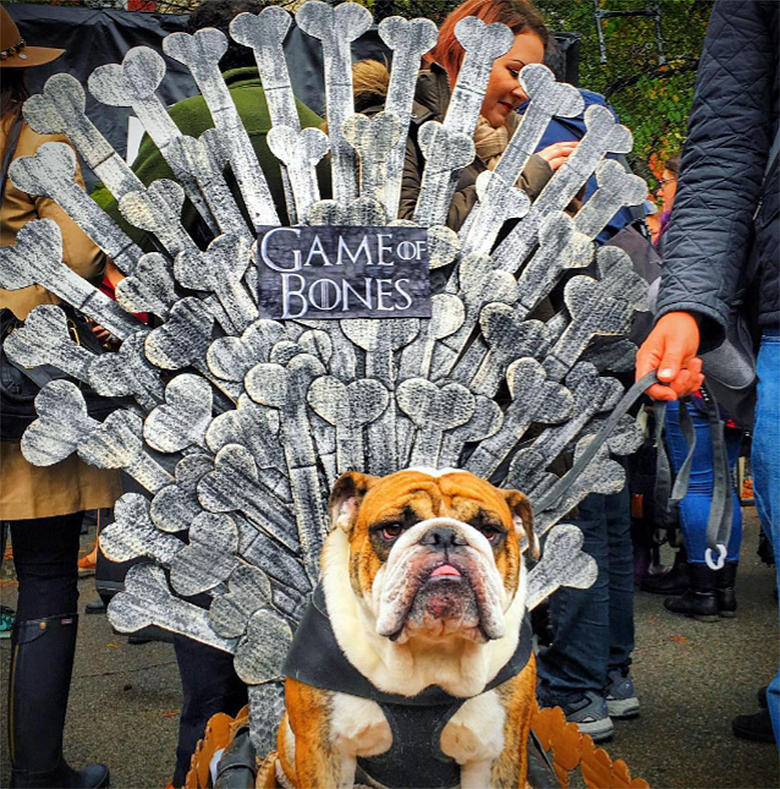 Even with it being cold out, thousands of spectators came to see the elaborate dog costumes, with many dog parents putting in many hours designing the getups, along with the accessories, props and stage setups to accompany the dog.
Related: Here Are Our Top 13 Dog Costumes for Halloween
"The wagon was constructed in two weekends by me and my roommates after going to Blick and saying 'I'm not an artist, I'm just here to have fun!' And this is what we came up with," says Hannah Stampleman, who dressed her trio of dogs, along with a pup friend, as Harry Potter characters. As for the costumes, Stampleman told us all of the outfits were handmade.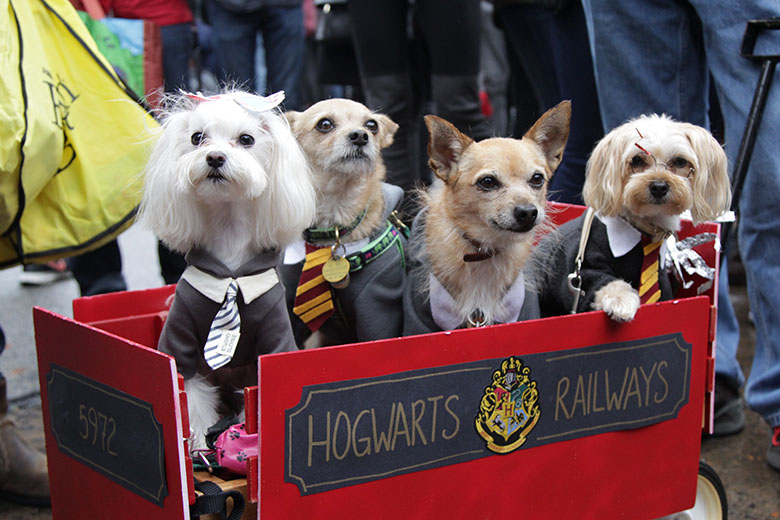 The winner this year was "The Candy Shop," with ribbon handed out by Giuliana Rancic. They not only scored bragging rights but also an Apple Watch. Runner-ups got some cool gift cards from Purina and PetSmart, the two big companies behind the event.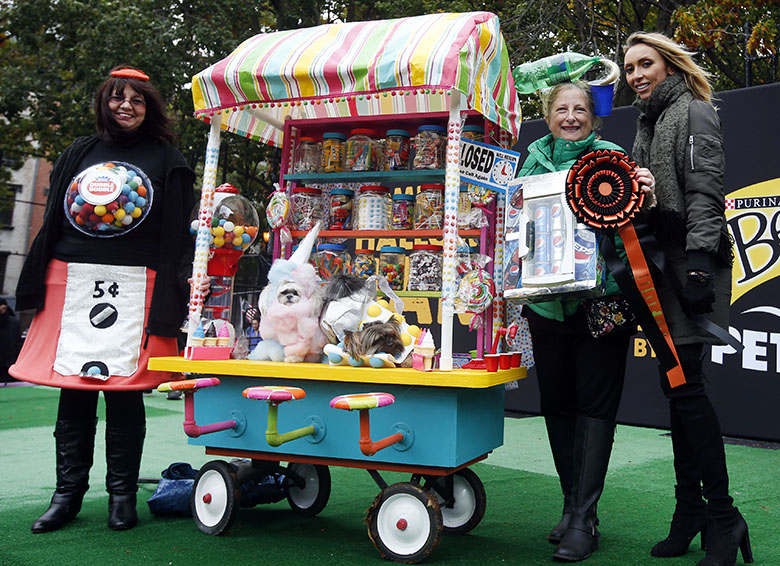 In its 26th year, the Tompkins Square Park Halloween Dog Parade raises money for Friends of First Run, the organization that maintains the dog park and ensures our four-legged friends can have a place to run around.
Related:New Yorkers, the Biggest Dog Parade Is Coming to Your Backyard
Here are a few more of our favorites from the parade:
Basket of Adorables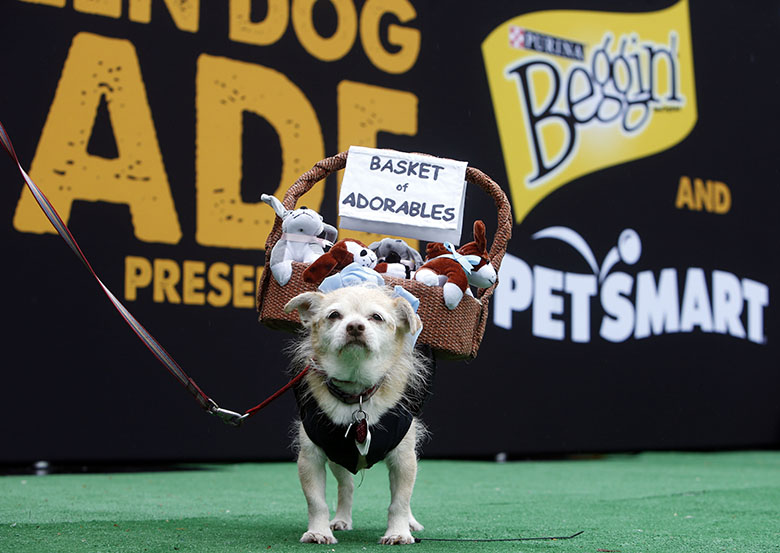 A rap group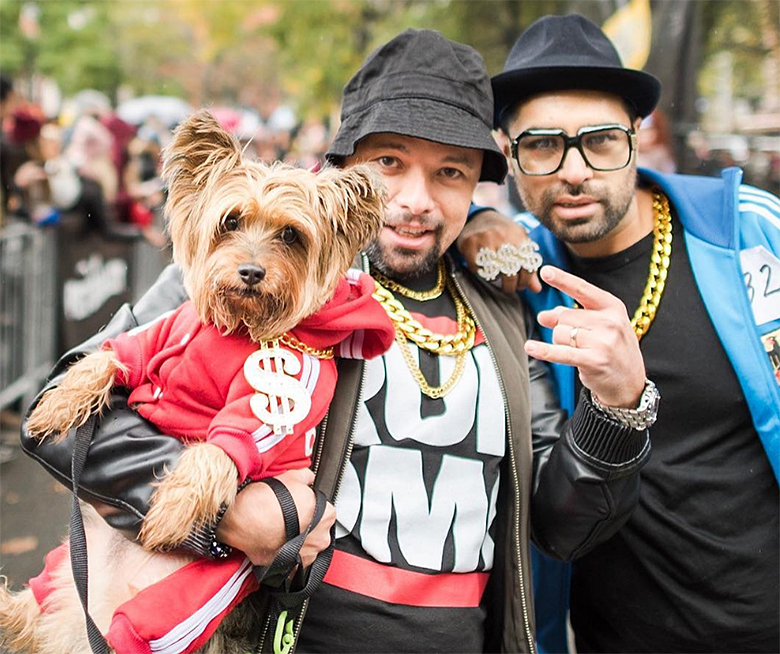 Queen Elizabeth and her corgis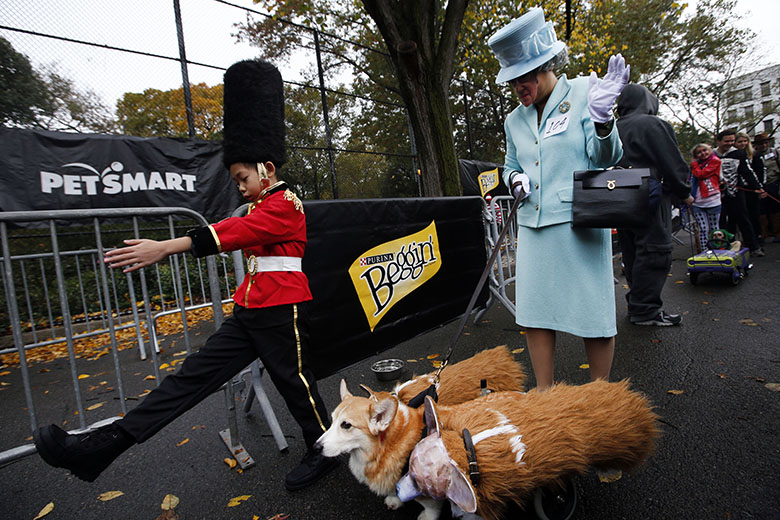 Fortune teller
Related: Get Ready: The Great PUPkin Dog Costume Contest Is Returning to Brooklyn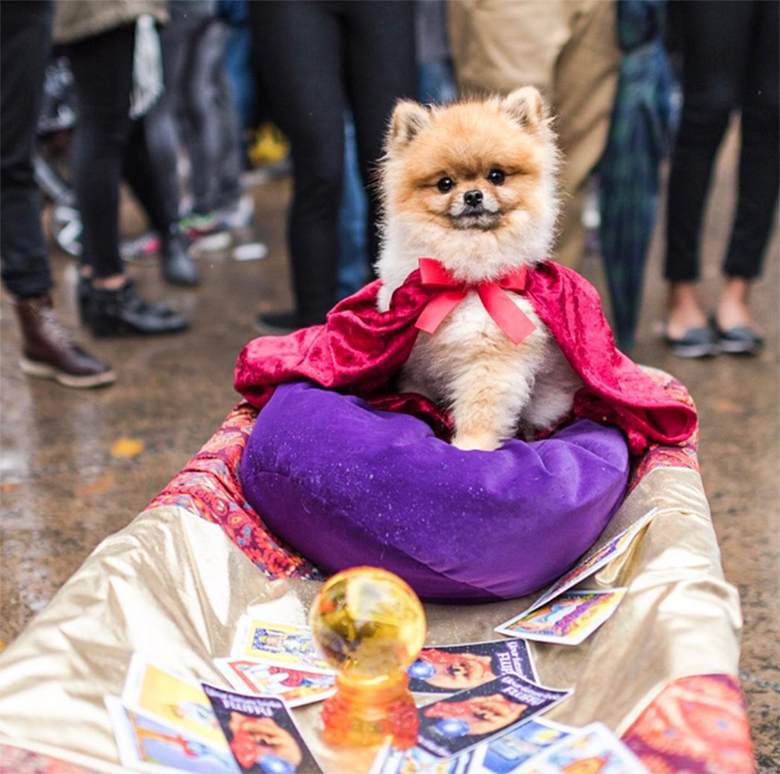 Sailor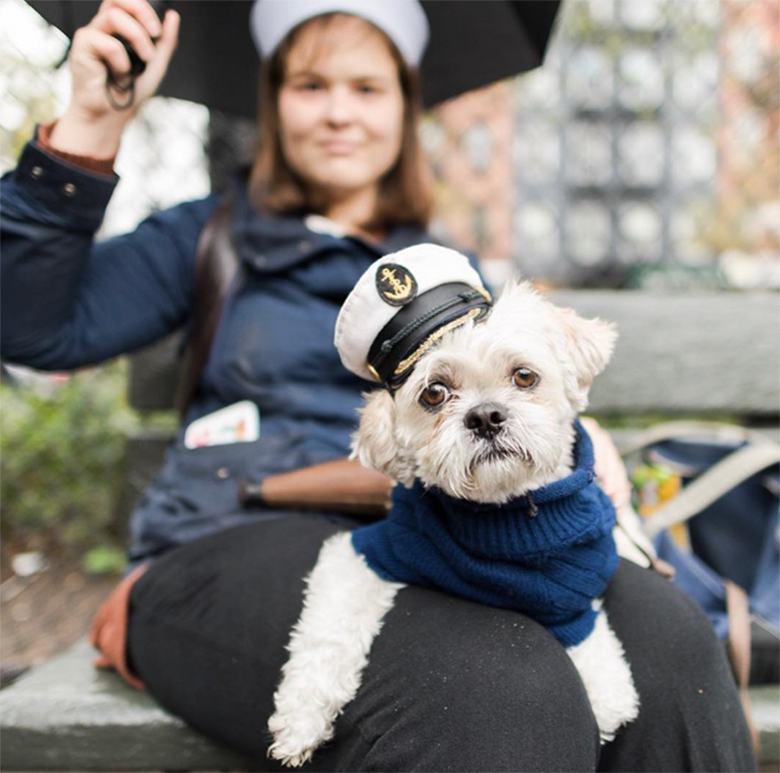 Waldo