Not looking to be outdone by Manhattan's huge dog Halloween parade, Brooklyn is putting on its own dog extravaganza: the Fort Greene Great PUPkin Dog Costume Contest.
Unlike the Tompkins Halloween Dog Parade, there is no marching or strutting — it is just a straight up contest.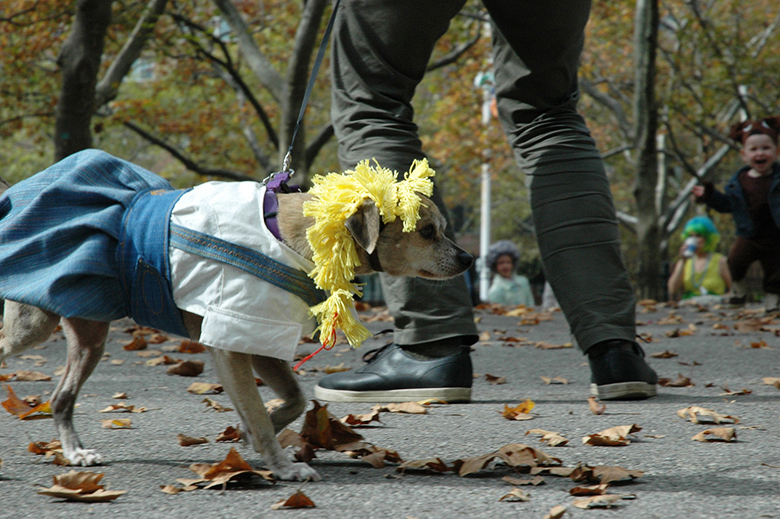 The event is on Oct. 29 and this year there will be up to 120 dogs showing off their costumes, with the top 10 getting ribbons, along with other goodies from local businesses, including Brooklyn Bark, Poochy & Me and PetPlate.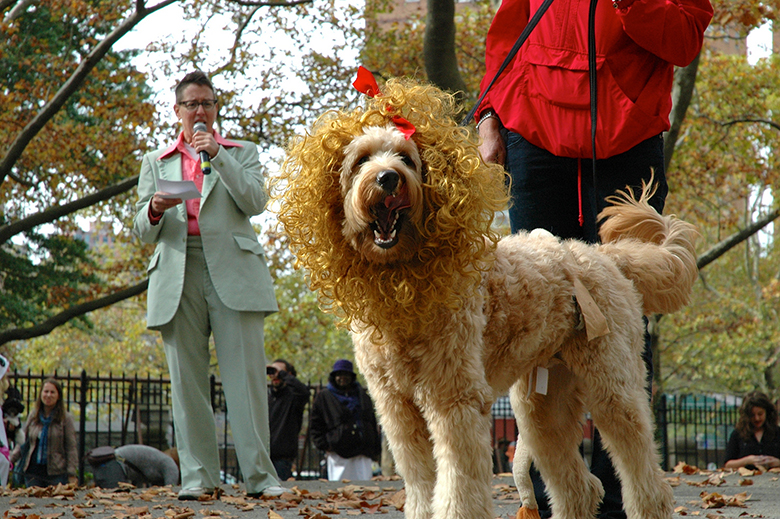 For those looking to snag a prize, Fort Green PUP's president Kath Hansen suggests really thinking outside the box.
"Don't dress your dog as Donald Trump unless you have something really creative in mind," she tells This Dog's Life. "Also, avoid store-bought costumes. The judges can always tell."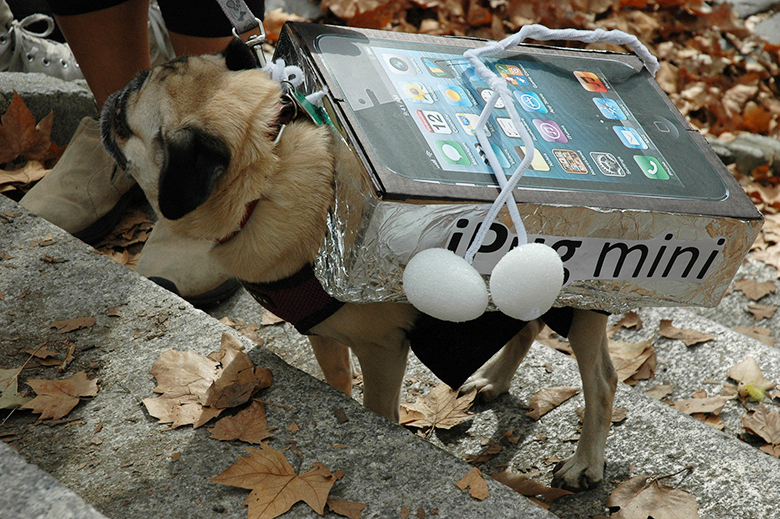 Related: 'Breaking Bad' Actor Puts on Dog Costume in PSA to Educate Us About Spaying and Neutering Our Pets
Last year, some of the standouts include a dog wearing an actual working mini piano, the three amigos and the Little Red Riding Hood clan.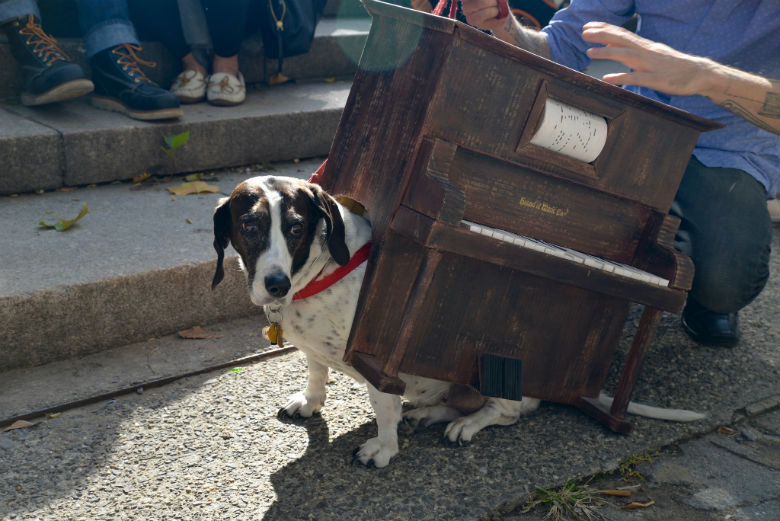 The contest begins at 11:30 sharp and if you want to be enter the contest, you should get there at 10:30 to register (currently there are only 70 spots left). The suggested donation is $10, with proceeds going towards covering the cost of the event and helping out Fort Greene PUPS' mission: to continue to provide a safe and enjoyable place for dogs to run around the Fort Greene park.
The original Great PUPkin Dog Costume begin with only a handful of dogs. The judges were friends and it wasn't organized, it was just a reason to put dogs in silly costumes. Fast-forward to today and the event is the biggest Halloween event in Brooklyn, with hundreds of people showing up to see what sort of costumes we have created for our very patient pups.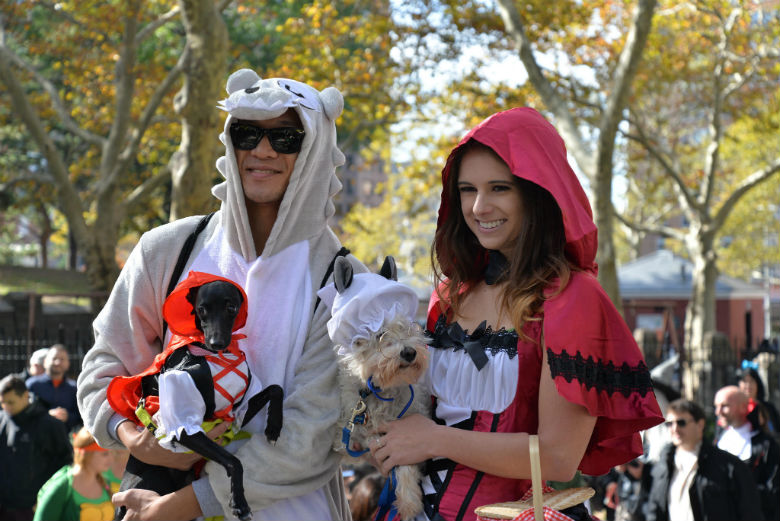 Related: Here Are Our Top 13 Dog Costumes for Halloween
The organization started in 1999 as a way to connect dog owners in the community and voice their opinions on certain dog-related issues, including off-leash regulations. "At the time, there was a threat of losing off-leash time," says Hansen "We worked for years with the NYC Parks Department and other dog owner groups in the city to help codify the off-leash rule into law back in 2007." Fort Greene PUPS also recently backed the Dining with Dogs bill.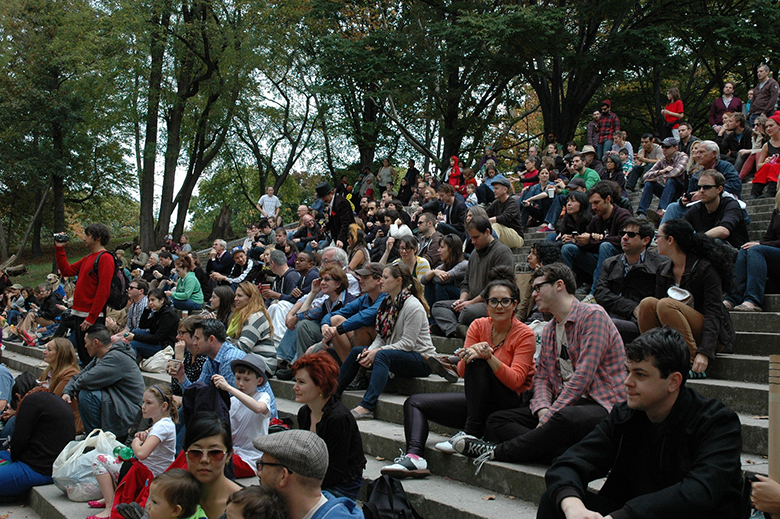 The event kicks off at 11:30 and the location is Washington Park and St Edward Street in Brooklyn. The afterparty will be at DSK Biergarten at 710 Fulton St, Brooklyn, NY 11217 starting at 1:30. The outdoor biergarten does allow dogs and the restaurant will be donating $1 from each sale of its Weihenstephaner to Fort Green PUPS.
Related: The Abominable Snowman Isn't So Scary After All