While competing in a grueling running competition through China's unforgiving Gobi Desert and mountainous terrain, an ultra-runner found his perfect running mate: a small, friendly stray dog.
Dion Leonard of the UK was one of 101 runners competing in the week-long Gobi March 4 Deserts Race in June when he spotted a scruffy, homeless dog, who he eventually named Gobi.
"I noticed Gobi on day one of the race around the camp but didn't think much of it," Leonard tells This Dog's Life. "On day two, I was at the start line for the race stage, and she was standing next to me looking up at me. I thought to myself this little dog isn't going to last very long at my side."
Related: Dog Acts as 72-Year-Old's 'Pathfinder,' Helps Her Survive 9 Day In Desert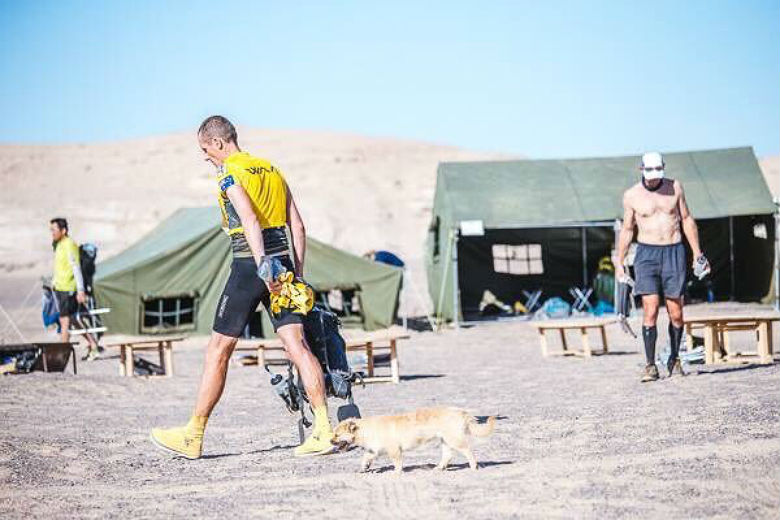 Leonard was wrong.
The little "scruff ball" ended up running besides him the entire day – an astounding 23-mile distance. "For a little dog, Gobi certainly has a big heart," he tells us.
And the dog didn't stop. "Gobi ran with us from the cold side of the Tian Shan mountain range over to the hotter side of the Black Gobi Desert," Leonard says.
It was during the second stage in which Leonard knew this dog wasn't leaving his side. "She walked with me in my tent and we slept side by side and that was it, the bond was made," he says, adding she was fiercely loyal to him. "If anyone in my tent went to the toilet in the middle of the night, she would let off a little growl until she realized it was someone from within."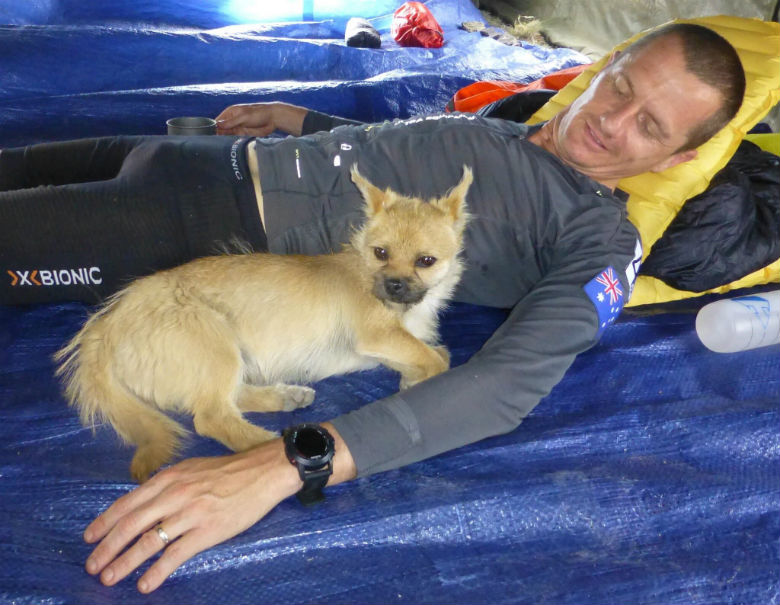 In total, she ran four of the six stages, with Leonard helping her cross rivers and over sluice gates. The two stages Gobi sat out of due to the heat she was still there waiting for Leonard at the finish line.
Related: Hikers Use Their MacGyver Skills to Rescue Dog Trapped in Pool of Freezing Water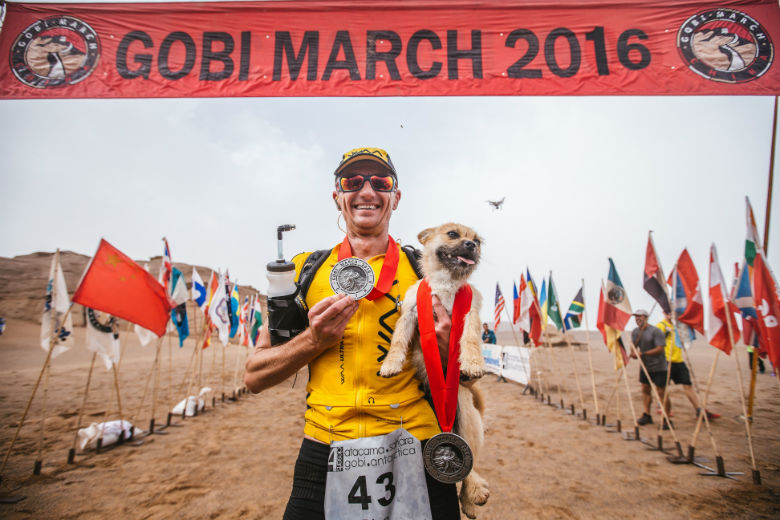 Through it all, Gobi demonstrated grit and determination to stay with the pack — and her new best friend. Leonard felt the same determination, and after the race finished, the quest to bring Gobi home to Scotland began.
The process is intense and long, taking four to six months to quarantine her, along with medical checkups. It is also expensive. In total, to reunite Gobi and Leonard, it will cost approximately $6,665. Leonard set up a crowdfunding campaign on Crowdfunder and to date, it has raised more than $11,000 and still has 46 days left. (Leonard plans on donating the excess amount to a dog shelter.)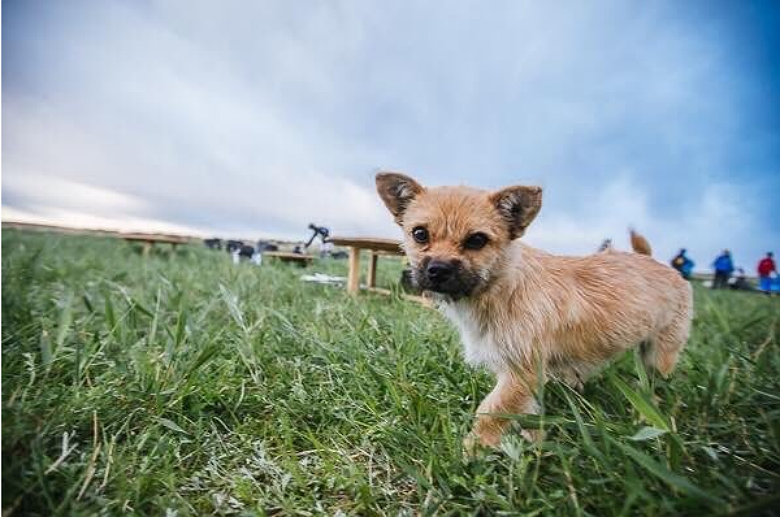 "We are committed to making this work, I am selling some of my whisky collection (I work for) and we are hopeful this will raise some funds to help make these costs more manageable," he writes on the Crowdfunder campaign. While Leonard is making steps to bring Gobi home, the pup is living with the 4 Deserts Gobi March local manager.
As for all the attention about this tale? "Overwhelmed is an understatement," says Leonard. "It has been so well received globally, and I can't believe the kindness from around the globe."
Related: Boy Survives Mexico's Wilderness Thanks to a Loyal Dog
You can follow the story and support Gobi by vising the Crowdfunder campaign "Bring Gobi Home."