Thanks to a loyal dog a boy lost for two days in Mexico's Sierra Madre Oriental mountain range in now safe with his family.
Juan Heriberto Trevino, 14, was attending a youth retreat in the wilderness when he wandered away from to search for firewood.
It was during this time, he slipped into a ravine and became separated from the group, according to Noticieros Televisa. Disoriented, he soon realized he wasn't alone. A Labrador named Max, who Trevino met at the camp, was by his side.
Related: Dog Acts as 72-Year-Old's 'Pathfinder,' Helps Her Survive 9 Day In Desert
Unable to find his way back to his crew, Trevino took shelter under a tree for the night, with Max helping his survive the rigid temperatures in the wilderness.
"At night I did not move, because if you move at night you lose more," Trevino told the channel. "I grabbed Max and put him on my legs to not be so cold and hugged the dog."
The next morning, still lost, Max helped Trevino again. The dog led the boy to a puddle, where they both could drink the water and stay hydrated.
Related: Paw's Honor: Dog Scouts of America Has Pups Earning Badges for Good Deeds
It had been nearly two days, 44 hours, without seeing civilians. Surviving on only herbs and cactus, was taking a toll on Trevino, causing the boy to quickly be fatigued. But things changed when he stumbled across a cabin in the woods. Residents took in the boy and the dog until rescuers on horseback could reach him.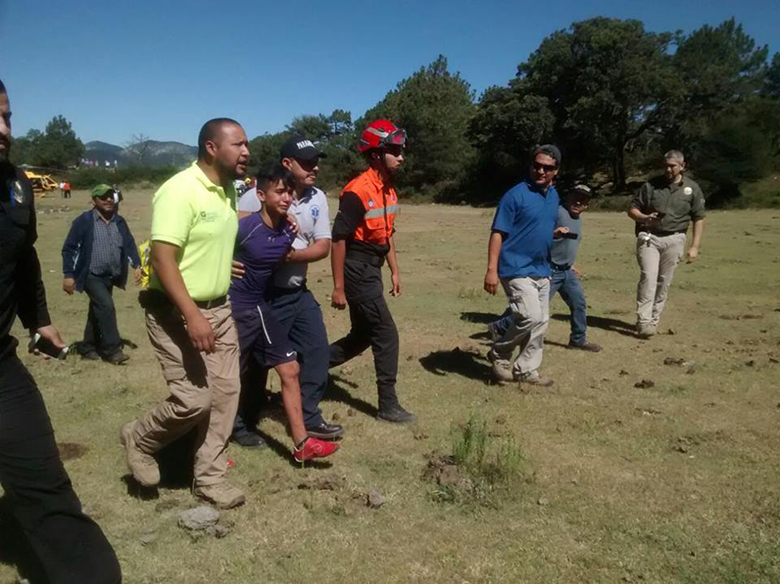 Airlifted to a hospital, the boy credits Max for saving his life.
"In that part of the mountain it is very easy to get lost. In addition, it's very cold at night, as it is very high," Martin Castillo, deputy director of the local police, told reporters. "The child was lucky to find the dog."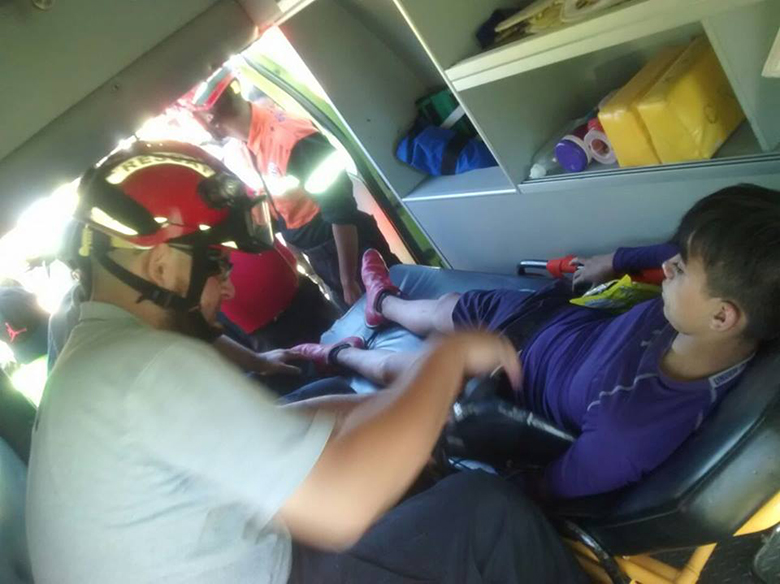 While the boy's family wanted to adopt the Labrador, the dog, luckily, already has a family in the area.
Related: Preparing for the Worst: How to Prevent Your Dog From Getting Lost and Never Found
Main image via Proteccion Civil Galeana NL