After taking a "waaaay wrong turn" and getting lost in an Arizona desert for nine days, a senior woman depended on her dog to act as her guide.
On March, 31, Tucson resident Ann Rodgers ,72, was on her way to visit her grandson in Phoenix when she took a wrong turn, resulting in her being stranded in the desert after her car ran out of gas.
Initially, Rodgers, along with her dog, Queenie, and cat Nike, remained close to the vehicle. She snuggled with her animals during the cold nights and shared food and water with them, while waiting for a car to pass by.
Related: Dog Lost at Sea and Feared Dead, Turns Up on Island
After not seeing anyone, Rodgers decided to venture out with her Queensland terrier mix, in hopes of reaching a water source.
"I knew very well that you're never supposed to abandon your vehicle," she told The Washington Post, "but the choice was either leave it or go without water. And how long can you do that in the desert?"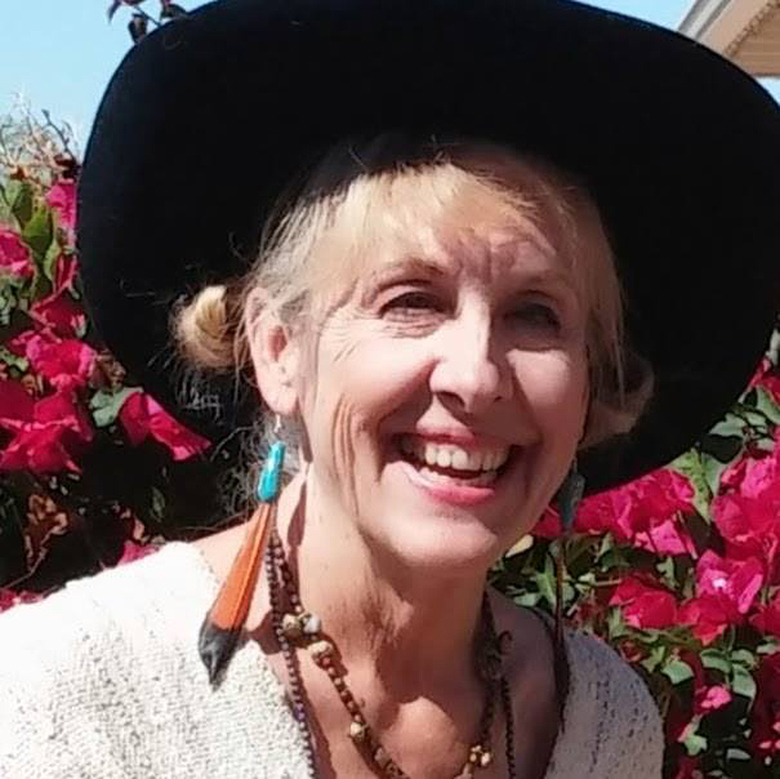 She grabbed her red satchel with supplies she used to make artwork – drawing papers, a knife, matches, pen, sketchbook, among other goods. These would later be used to help her survive, including making a campfire and hunting a turtle.
While Rodgers was raised around nature, it was her dog who, at times, acted like her compass.
"Queenie became my pathfinder," Rodgers told the outlet. "She was the one who would range ahead of me to find the game trail, or cowpath or place to cross a river safely."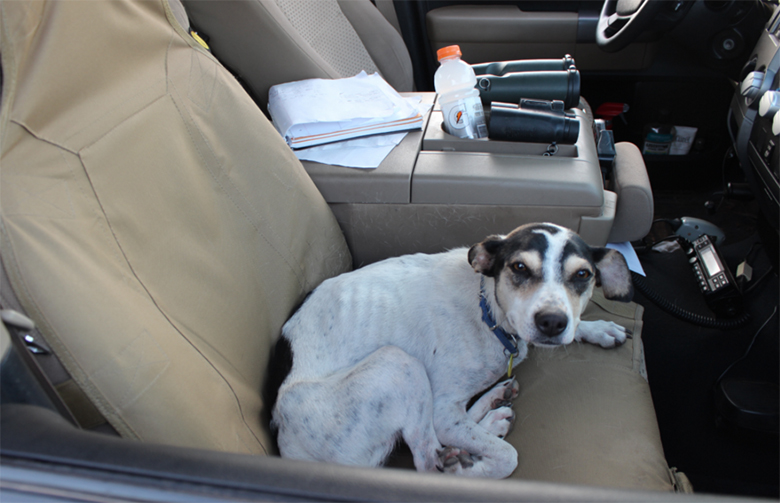 The pair survived sleeping in caves, taking turns napping on the red satchel and eating wild plants, with Queenie living off clovers.
While they were just trying to make it to the next hour, search-and-rescue teams were looking for Rodgers. On Sunday, after seeing HELP written out in bones from an elk, they stumbled on Queenie.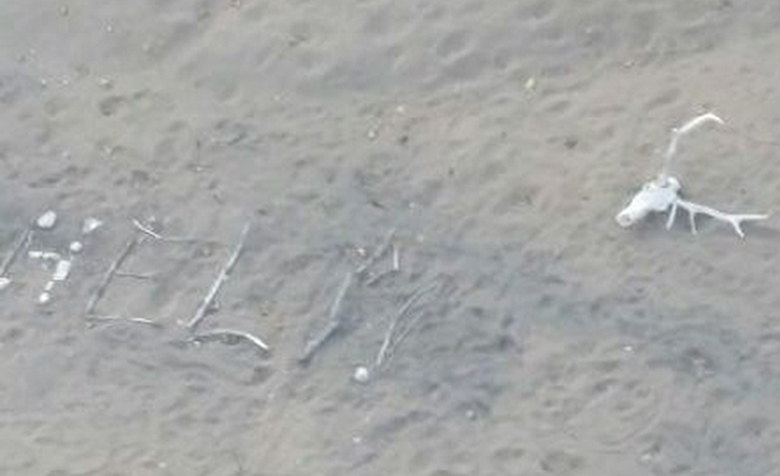 Related: 'Poh the Dog's Big Adventure' Ends: Instagram Dog Famous for Bucket List Passes Away
"That made me think a little worse," Johnny Holmes of the Gila County sheriff's office told The Post."I thought, 'If the dog is loose and out, she's probably down.'"
But 15 minutes later, they found Rodgers. The woman had lost five pounds, suffered from exposure and was dehydrated. When she was brought to the emergency room, she was welcomed by her children and after a few days of recovery, she is feeling great.
Now Rodgers is looking at the upside of her time in the desert, telling the outlet, "I could definitely paint for the next 20 years all the incredibly beautiful canyons, trees, rivers and rocks that I saw."
Related: Miracle in Texas: Family's Two Dogs Separately Found Under Tornado Rubble