When Tory Delany opened her dream bar in 2007, it was originally a quaint craft beer bar on the corner of West 3rd and Thompson Street in the West Village.  "I wanted the name to let our guests know we served beer, and because it was originally a small little corner spot, I called it The Half Pint," Delany tells This Dog's Life.
And from day one Delany always allowed dogs at The Half Pint. "As soon as we opened our sidewalk cafe our four-legged friends were welcomed with open arms," she says.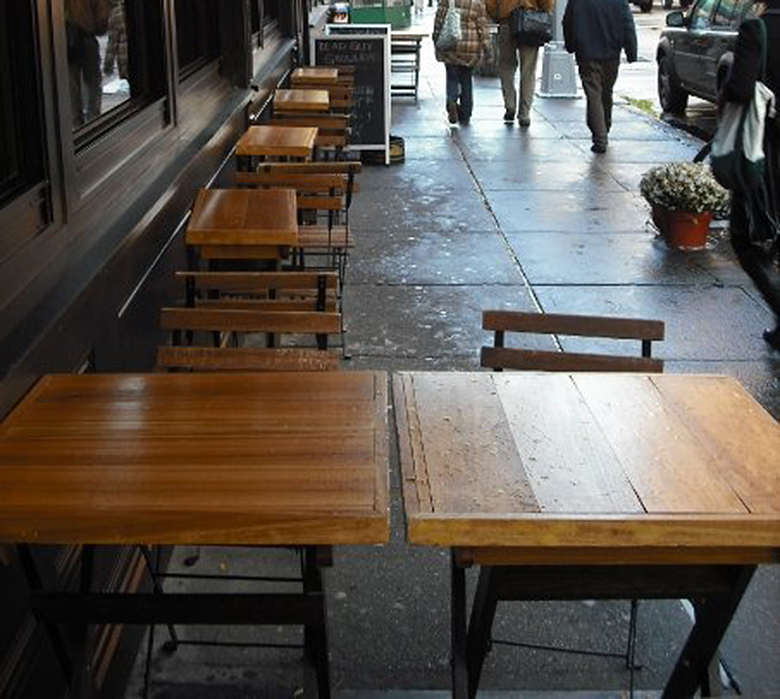 Keeping to this dog-friendly feel, in 2010, The Half Pint got a bit of a makeover, as Delany was able to take over the space next door, doubling the bar's size. What was once a cozy pub, became a beer connoisseur's dream — with more than 200 diverse beer choices from around the globe, including a nod to local breweries and hard-to-find gems. (The variety helped The Half Pint  get voted Manhattan's best beer selection by Citysearch in 2009).
Related: Jenga, Dogs and Beer Galore at Manhattan's Clinton Hall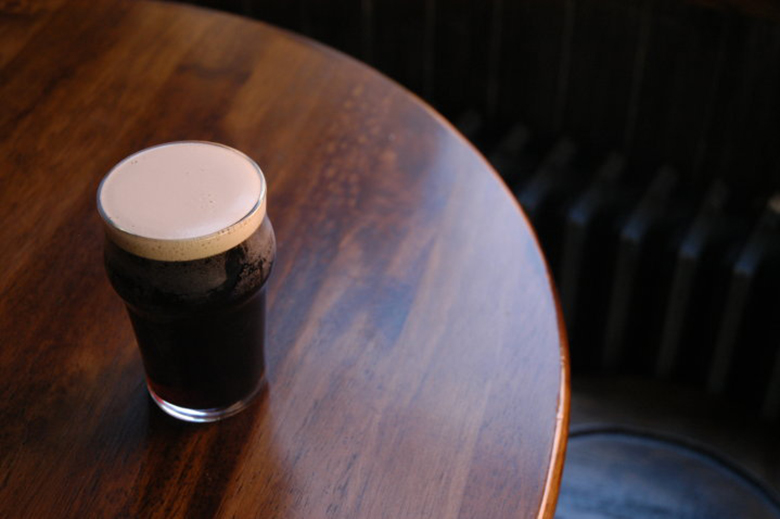 While things have definitely changed since it opened, The Half Pint today still has the feel of its original spot.
With its New York brick-lined walls and candlelit dark wood bar The Half Pint provides a relaxed atmosphere where guests and their pups can experience classic drinks, or unique ones while munching on bar fare and traditional American eats.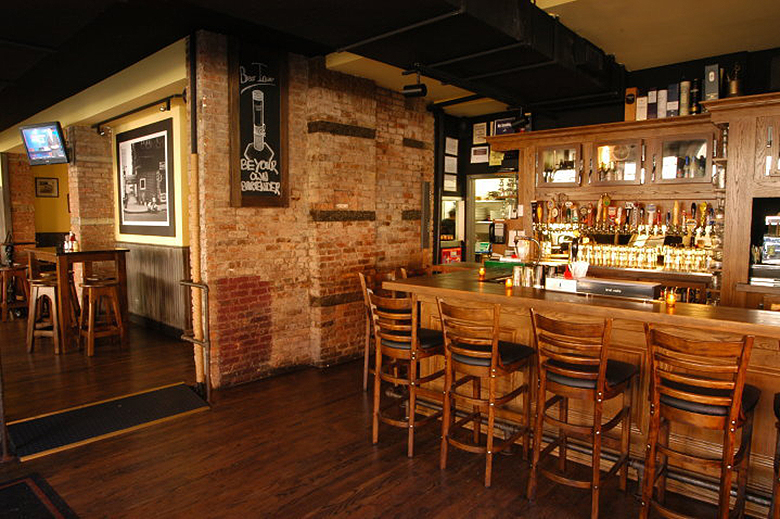 According to Delany, they are known for their flat-top burgers. But if you're in the mood for something a little more specific, you can build your own sandwich from a selection of ingredients. For those who want some appetizers, the spot has 100 percent Wisconsin cheese curds or a tasty Bavarian pretzel. Salads are always an option for the hungry healthy eater, too.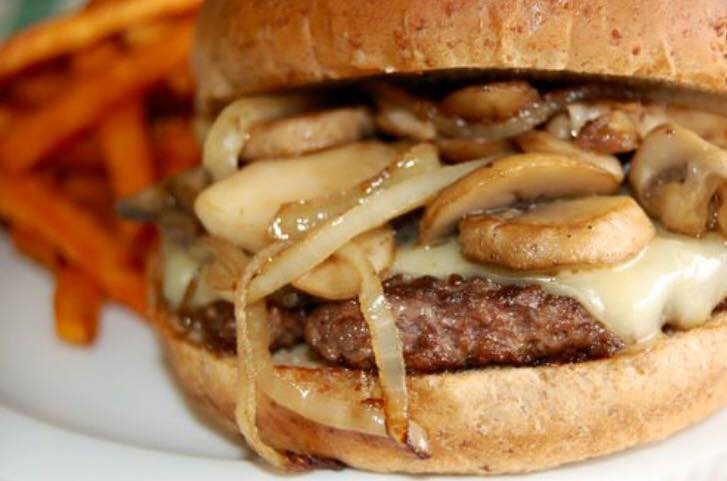 While New York University students and neighborhood locals fill up the bar stools and tables, if you look out to the patio you will often find some dog regulars.
"Instinctively, all of the neighborhood dogs know that there are treats and freshwater outside, all day, every day, says Delany. "They literally drag their owners here."
Related: Williamsburg's Eclectic Cafe Colette Has Something for Everyone — Including Your Begging Dog
As for Delany, she brings her 6-year-old Alabama rescue dog, a laid-back terrier named Dixie, to The Half Pint often. The pup is definitely a character everyone at the establishment knows. In the past, The Half Pint has had many menu items named after her such as, Eggs Dixie for the Brunch inclined, the Dixie shot for the drinker and Dixie Ice Cream served in a half -pint-sized cup for the sweet tooth.
Dixie has also been the catalyst in two of The Half Pint's regulars adopting dogs from the same organization, says Delany. "Rescue, neuter and love. That's a good mantra."
The Half Pint offers happy hour from 4pm to 7pm during the week and always offer discounts to NYU groups, who are reliable regulars of the bar and tend to come to blow off that collegiate steam.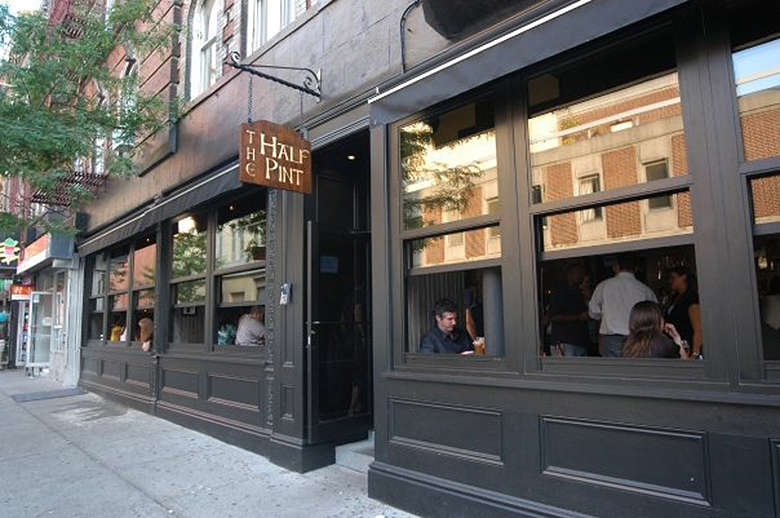 They also offer some daily specials such as, all-you-can-eat wings and unlimited beer towers on Mondays, $30 beer towers on Tuesdays and their boozy brunch on Saturday and Sundays where patrons can pay an additional $18 for an unlimited drink option.
The Half Pint is almost like a second home to a lot of people, says Delany. The staff provides very personal service. It is a place where everyone knows your name and all of the regulars know each other. "Good people bring good people," she says.
And The Half Pint also loves all the dogs at their outside seating, says Delany. "We enjoy the company of all kinds of four-legged friends at our sidewalk cafe. Most of the time they are apartment suitable small breeds, but sometimes we have the pleasure of serving neighborhood favorite like Gus, the massive, black and white Great Dane."
If you are interested in visiting The Half Pint, the address is 76 West 3rd St, New York, NY 10012. The restaurant's hours are as follows: Monday through Friday 12pm-4am, Saturday 10am-4am, Sunday 10am-2am.
Related: Bar Bruno Wants Both You and Your Dog to Kick Back and Enjoy Its Mexican Food