When we are away from our dogs, the best way to ensure they aren't destructive or get stressed out is to keep them entertained, either with Kongs, toys, puzzles, TV, you name it. And now there is even a high-tech solution to keep your dog distracted while you are gone.
A Kickstarter project just launched for "an autonomous robot that will become best friends with your dog." Named Mia, the sphere-shaped interactive toy can zoom around your house, apparently entertaining your dog while you are gone. And the reward for your dog aimlessly following around a robot? A treat dispensed by Mia.
The robot was developed by Mikhael Simard and Pascal Tremblay, after Tremblay felt guilty leaving his dogs home for long durations during the day.
Related: Watch This Robot Dog Fight Back Against a Human
"We decided to create a robot that would play with cat and dog when we could not," says Tremblay. "Our goal was to give cat and dog lovers the peace of mind, knowing their favorite friend would never be alone at home."
Mia can roll around on both hard floors and carpet, is able to detect obstacles, like stairs, and has auto stop, including going into safe mode if it gets tipped over.
Now, will your dog love Mia or be extremely petrified of this moving object? Well, Simard is betting on the latter.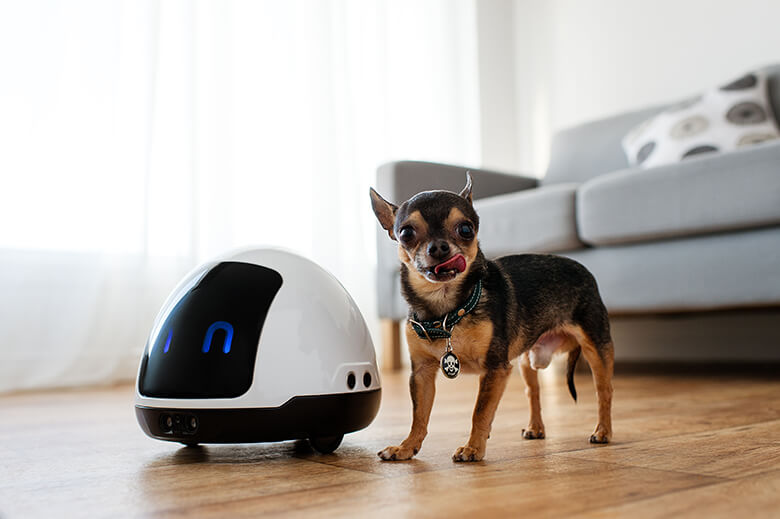 "It is amazing how fast dogs enjoy playing with MIA," Simard tells us. "They quickly realize that MIA is dispensing their favorite treats, and they start following MIA after only a few minutes."
Related: Animal Shelter Is Using a 'K9' Robot to Keep It Safe
The company goes as far as saying the robot can improve your dog's mental state.
"MIA reduce your dog's anxiety level, while increasing its level of exercise, and making its day more fun!" says Simard. "As your dog is playing with MIA, it will forget about the long hours it is spending waiting for you to come back home."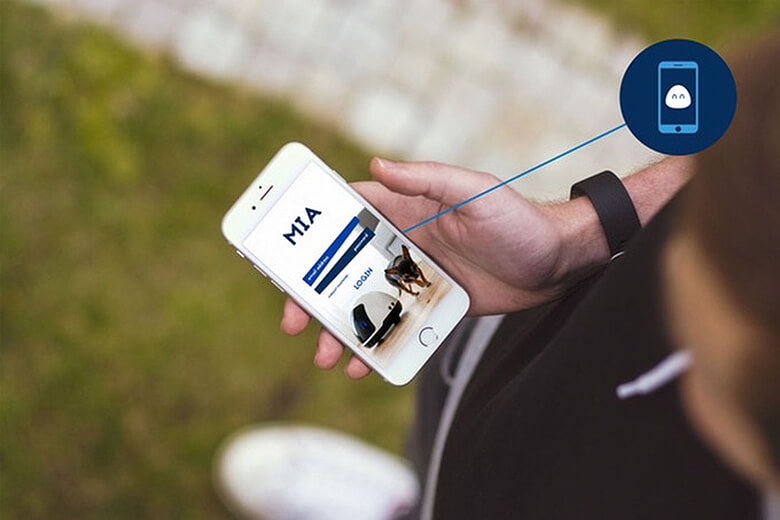 For those who want to keep track of all the action, the company that created Mia, Canadian-based Kolony Robotic, also provides a Miacam that records activity. When there is any robot activity in the vicinity of the camera, it will turn on and you can view from your smartphone. (Unfortunately, the camera is stationary, so unable to document anything not in its view.) The company also created a Woofbox in case your dog barks a lot and you want to be notified.
Kolony Robotic is currently on Kickstarter and has surpassed its goal of $19,458. To date it has received more than $30,000 in funds. (The campaign still has three weeks left.)
The retail price is $300 CAD (or approximately $232), but people can get early-bird specials on Kickstarter. 
Related: Can't Get a Dog? Sony Just Released a Robotic Version That Chases Balls, Wags His Tail and Learns Tricks.