Last week, hundreds of NFL players took to the field wearing custom cleats designed to highlight charities near and dear to their heart. The causes ran the gamut, from breast cancer to homelessness and sex trafficking.
For Danny Shelton, the defensive tackle for the New England Patriots, he decided to raise awareness about pit bull positivity by partnering with Stand Up For Pits Foundation.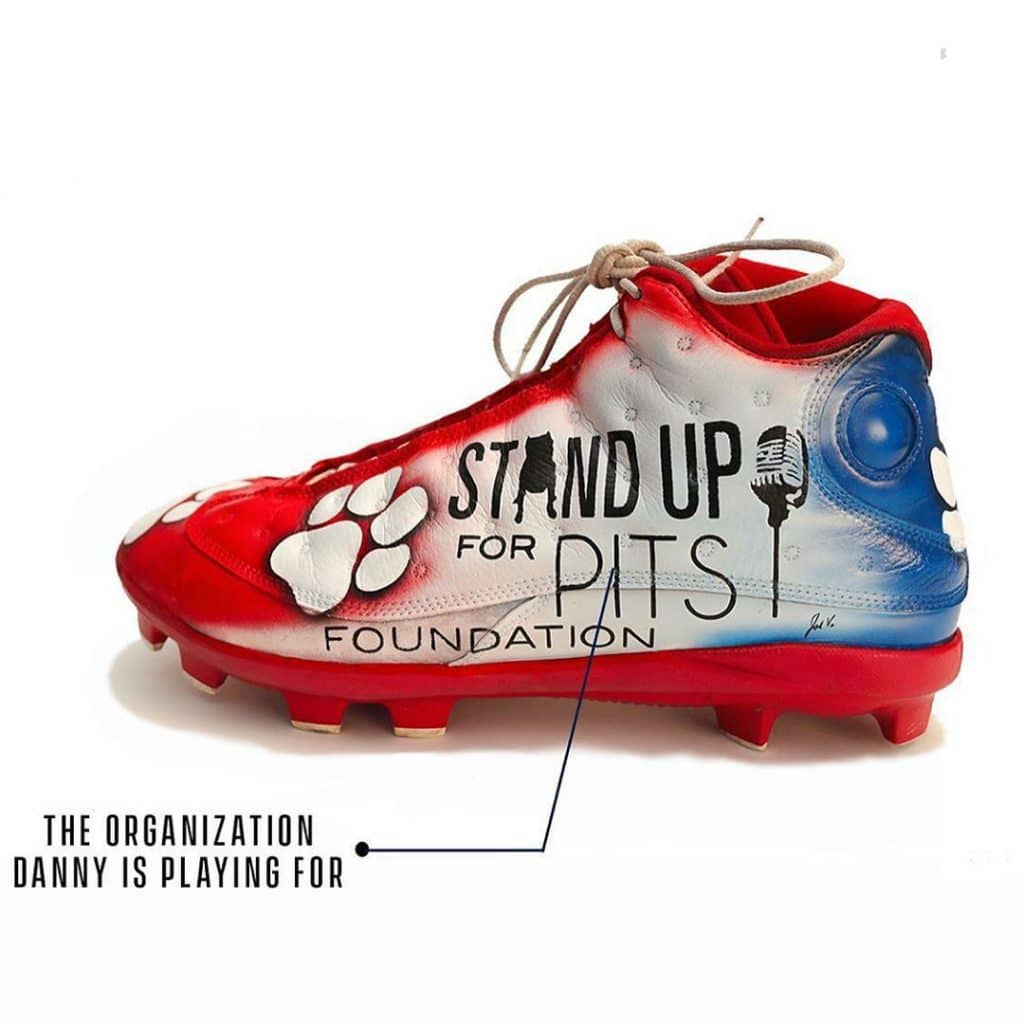 Related: After Losing His Parents, Football Player Has His Two Rescue Dogs Accompany Him on Senior Day
"My family and I chose Stand Up For Pits to represent in this year's My Cause My Cleats Game because we felt that the foundation does a great job in advocating for pit bulls," Shelton tells This Dog's Life. "We have always been supporters in pit bulls and continue to spread positive awareness for the breed in efforts to eliminate the stereotype that has been given to them."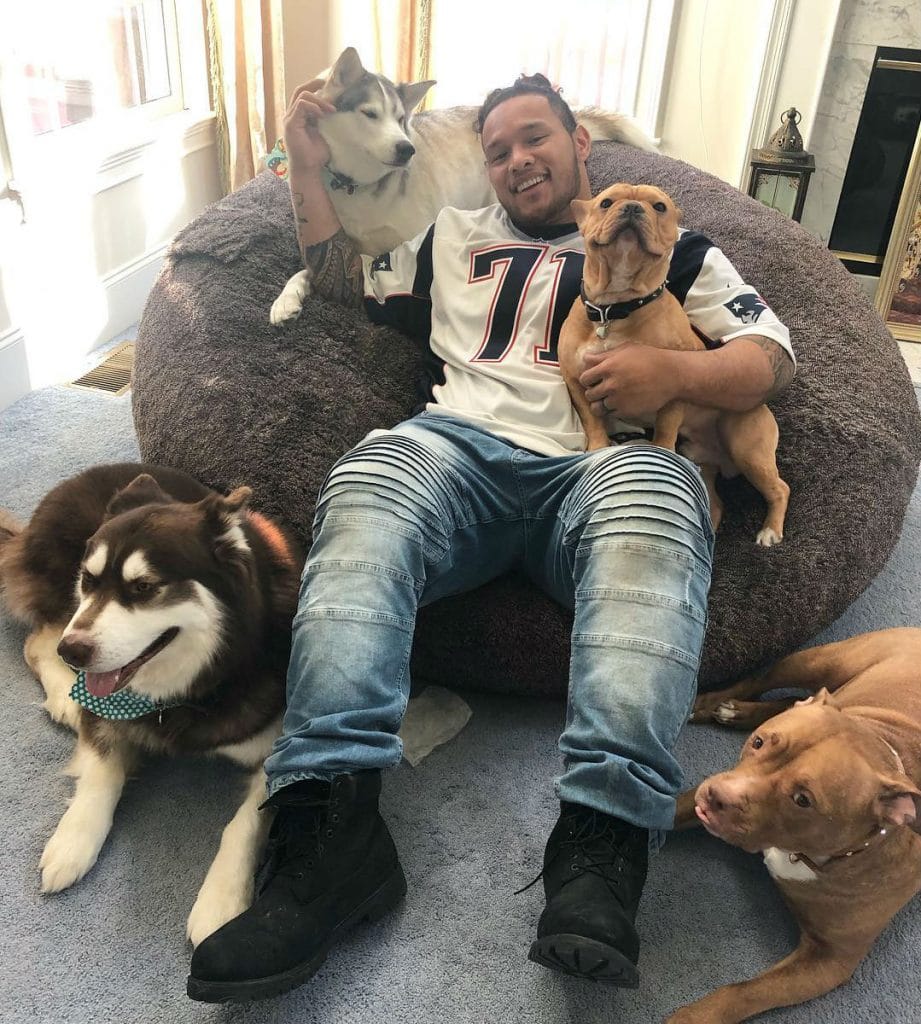 Shelton's own dog, Moni, was part of the reason he chose to focus on pit bull-type dogs.
"Our Moni has been a part of our family for seven years, and she has been everything to us — a friend, role model to our other pups, baby sitter and the best big sister to our son, Crue," he tells us of his first adopted dog. She, along with the other three Shelton dogs, are prominently featured on their own Instagram account, The Furry Sheltons. "She's been the best and is my reason to help break the stereotypes given to her breed."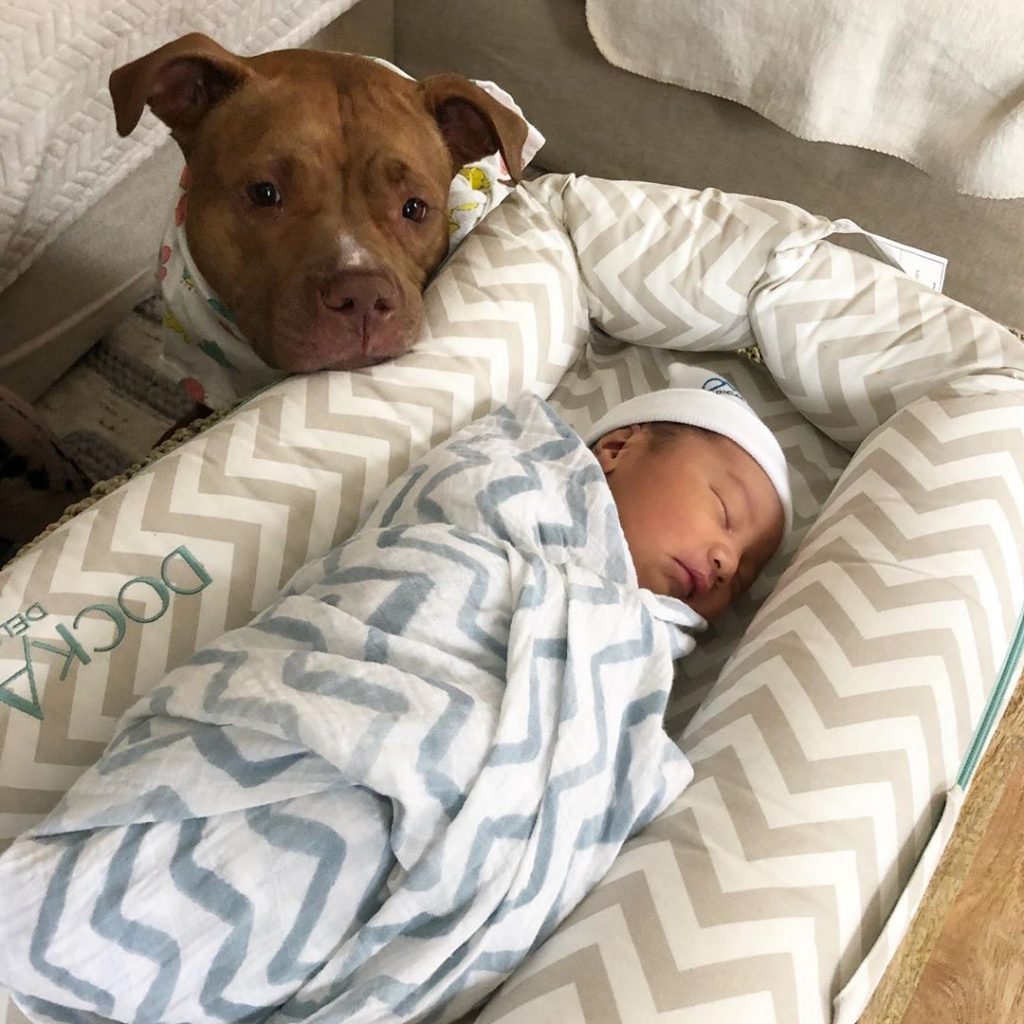 And Rebecca Corry, the founder of Stand Up For Pits, couldn't be more excited to partner with Shelton.
Related: Football Players Team Up With Animal Shelters for Adorable Calendar
"Sports figures are extremely impactful on young men, so Danny showing compassion, love and respect for pit bull-type dogs is everything," she tells us. "We will proudly stand up for pits with Danny and support his efforts to raise positive awareness for velvet hippos everywhere."
The current price is over $1,500, with fans able to bid on the custom cleats until the beginning of January. All the proceeds raised will go to Stand Up For Pits.
"Our players are passionate supporters of many charitable causes and serve as changemakers in their communities," NFL Commissioner Roger Goodell says in a statement about the program, now it its third year. "We are excited to build upon last year's success and work with our players to expand this unique platform that enables them to raise awareness for causes they support."
Related: NFL Player and His Bride Forgo Wedding Gifts to Help Stray Dogs