The holiday season is not only about all the glamour, fun and festivities, but it is also the time of year for giving.
So, when we heard about Live Love Polish putting on the nail-polish glitz with its Pups & Paws Collection to raise money for a rescue organization, we were all about it.
The New York City-based company, known for its innovative and fun nail polishes, teamed up with famous rescue dogs to create special nail polishes inspired by them. All net proceeds from the sale of these polishes (up to $20,000) will go to The Vanderpump Dog Foundation, the Los Angeles rescue group founded by Real Housewives star Lisa Vanderpump.
"I've been in involved in animal welfare for the better part of 10 years, from fostering, volunteering to co-running Mr. Bones and Co for six years, so it's a cause that is very near and dear to my heart," says Marisa Grimshaw, the mom to one of the featured rescue dogs, Lily Bug. "The fact that Live Love Polish wanted to featured some of Instagram's favorite rescue dogs for their Pups & Paws Collection as a way to raise awareness and funds in partnership with Vanderpump Dogs Foundation speaks volumes about the company and the people behind it."
Related: Shelter Dogs Recreate Famous Magazine Covers in Hopes of Being Adopted
Check out the polishes below, and the dogs who inspired them:
Gray Potato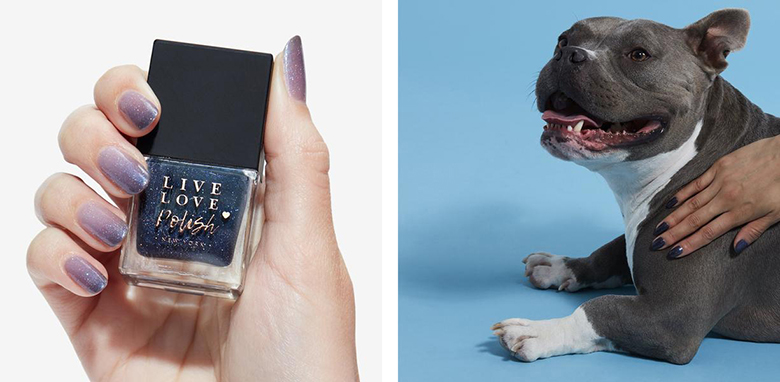 Named after Tater Tot, who goes by The Gray Potato on Instagram, the Pittie was rescued after being found tied to a pole. After overcoming many challenges in his young life, including having an intense surgery for his colon, Tater Tot found the ultimate forever home. He now enjoys snuggles, play time and road trips. The nail polish's color is inspired by his coat and is temperature reactive, going from midnight blue to pale lilac.
Pink Piglet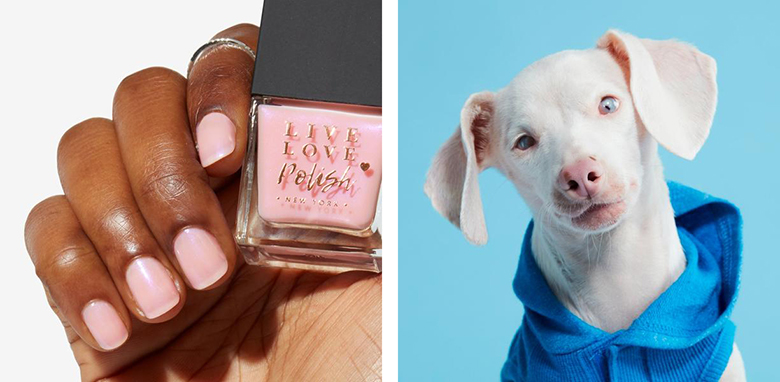 This Dachshund Chihuahua mix was rescued from a hoarding situation in Georgia. He was the product of irresponsible breeding and is blind and deaf. Despite his disabilities (or because of them), Piglet has become an ambassador, teaching children and others the importance of acceptance, the power of a positive mindset and the ability to overcome challenges. The polish is a pink hue, similar to his adorable nose.
Lily Bug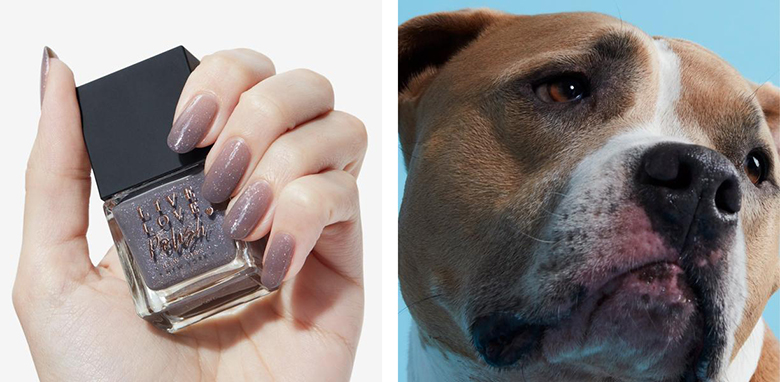 Found abandoned at a park in Connecticut, Lily Bug, or Bug as she is known, quickly caught the attention of Grimshaw, the huge rescue advocate mentioned above. Now Bug can be found on the streets of New York City giving out hugs. The polish, another temperature reactive one, goes from dark gray to sand.
Related: Photo Series Looks to Debunk 'Black Dog Syndrome' With Beautiful Pics of Adoptable Dogs
Ella Bean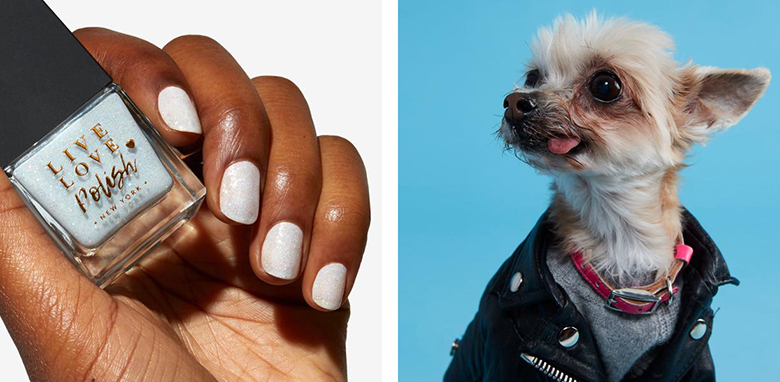 This pint-size senior is a puppy mill rescue, and as Live Love Polish states, "sparkles from the inside out." The polish, a glittery white color, is absolutely fitting for Ella's fun personality.
Mervin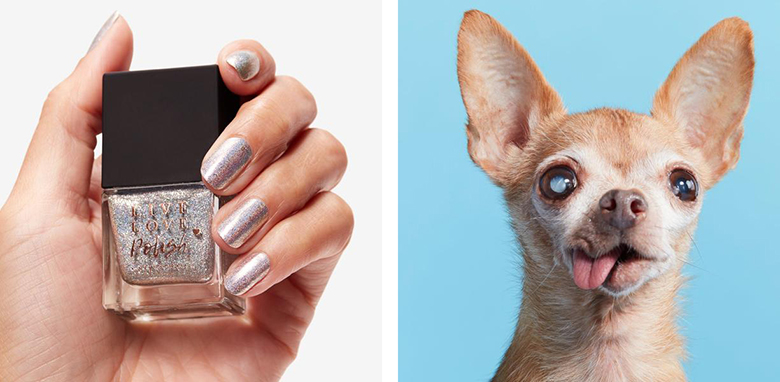 With his dad heading up philanthropy at the ASPCA, Mervin is one special dog who was taken in by the rescue organization. Found emaciated, he needed to have both legs repaired, teeth removed and a special diet due to urinary blockage. Despite these obstacles, he has become a role model for the organization, raising awareness about the power of adoption. The polish, a silvery shimmer, is the perfect color for Mervin's star quality.
VP Pink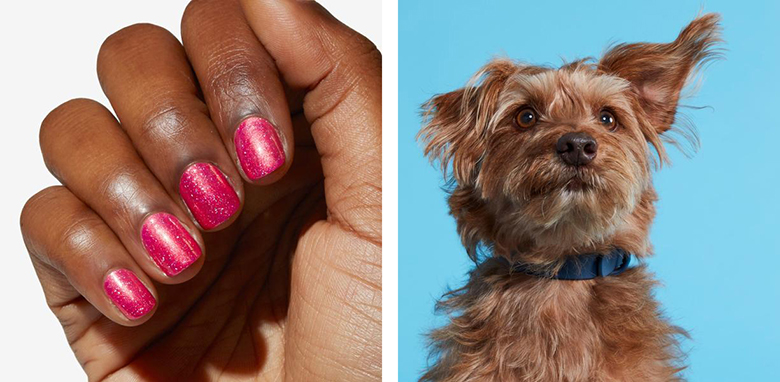 And last but certainly not least is the VP Pink, a pink hue that symbolizes The Vanderpump Dog Foundation rescue center, which, according to Live Love Polish, "focuses on the rescue, rehabilitation, and re-homing of dogs to loving homes, and doing it in style."