No, it's not a disease. At least, not a medical one. "Black Dog Syndrome" refers to the difficulty black, or dark-coated dogs have getting adopted.
Nobody wants a black dog, reports The Bark. Some believe black dogs get passed over time and time again because they are thought of as aggressive, the dogs don't photograph well (making it difficult to show their features) or their solid coats are just boring.
"'Black Dog Syndrome' is a controversial topic, one that I wish was a total myth," says Sarah Brasky, founder of Foster Dogs NYC, an organization that works with rescue groups to improve adoption. "Amazingly, it applies to all types of dogs, from poodles to Labradors to Chihuahuas to pit bulls. I have heard peoples' perceptions first-hand when they are embarking on their adoption journey. It's sad, but true."
Brasky interacts with all kinds of adopters, of all ages and backgrounds. Many of them are new to adoption, she says, and had previously chosen to buy their dogs from breeders. She's often asked to search for lighter-colored dogs instead of black dogs.
"I might send adopters images of wonderful dogs, though the adopter sees a more intimidating dog simply due to the photo quality and dark fur," Brasky says.
Earlier this year, Brasky, along photographer Shaina Fishman decided to collaborate to bring attention to this issue. Called Overlooked Black Dog, the project is a series of photographs showing the beauty of black shelter dogs in a way that makes them inviting. Each dog was photographed in front of a black background with lighting that draws attention to the eyes, which allowed Fishman to truly capture the dog's unique look and personality. The result was a breathtaking group photo of black dogs and a beautiful album.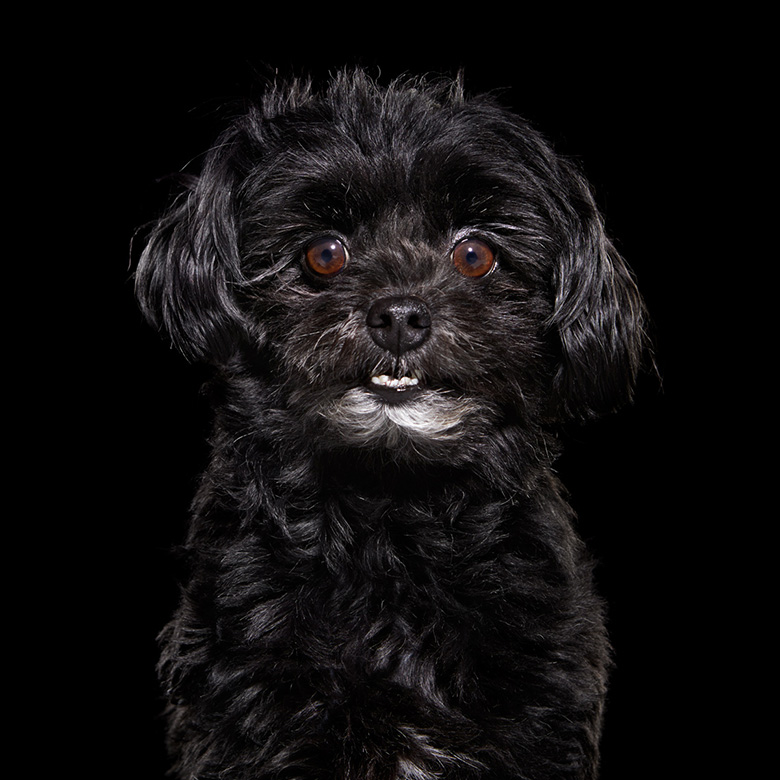 Related: Photographer's 'Black Dog Project' Sheds Light on Black Dog Syndrome
"Shaina's skills with photography allowed for a dramatic and stunning take on black dogs, showing off their color and not avoiding it," Brasky says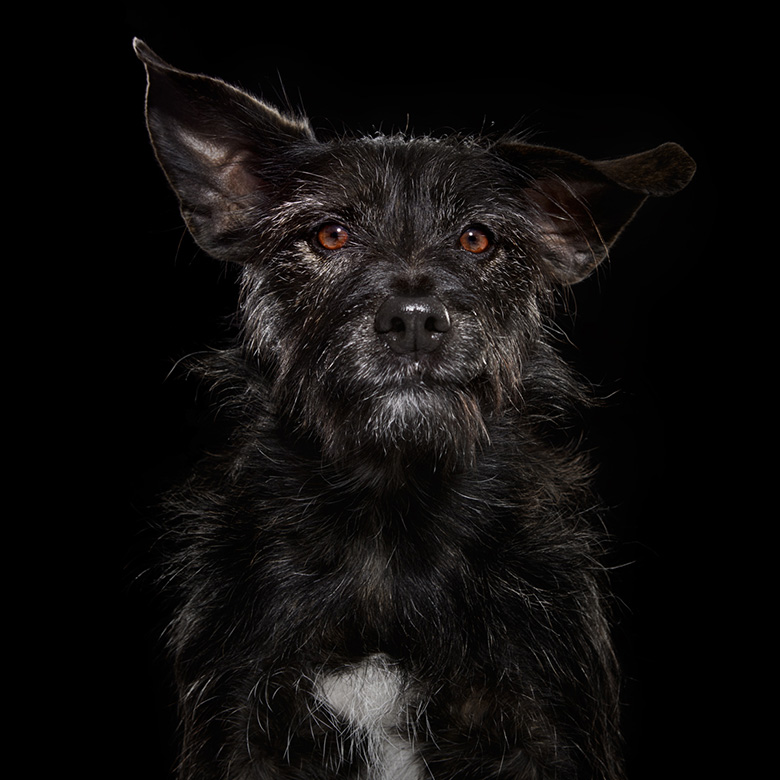 Brasky recruited a dozen dogs of all ages who once were fosters themselves to meet at Fishman's Manhattan photo studio.
"The litter of 8-week-old lab/hound puppies were, admittedly, total heartbreakers," she says.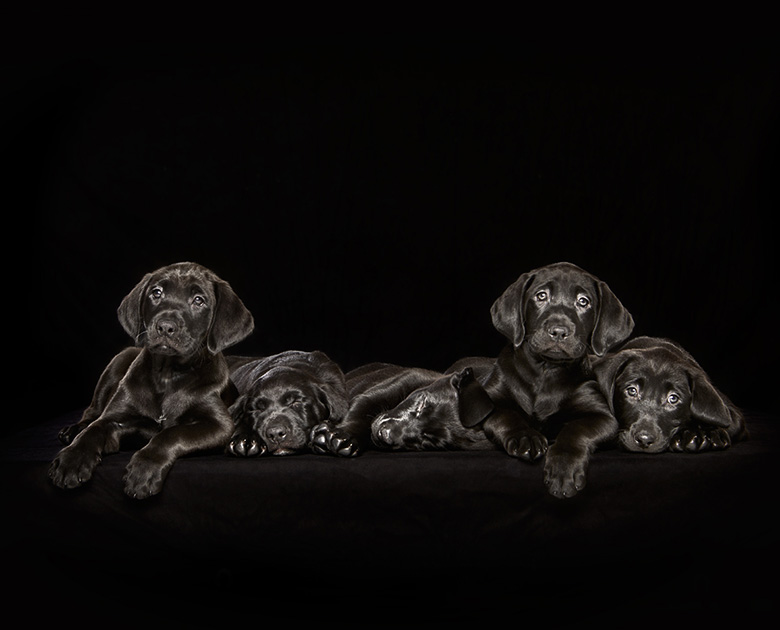 Related: These Stunning Pictures Are Helping Black Dogs Get Adopted
By having these puppies at the shoot, it served to remind people that it's not just adult dogs or large dogs who get overlooked; it's young puppies and small dogs as well. "After the puppies' group photo went live," says Brasky, "they went from having zero confirmed adopters to all being adopted by the weekend!"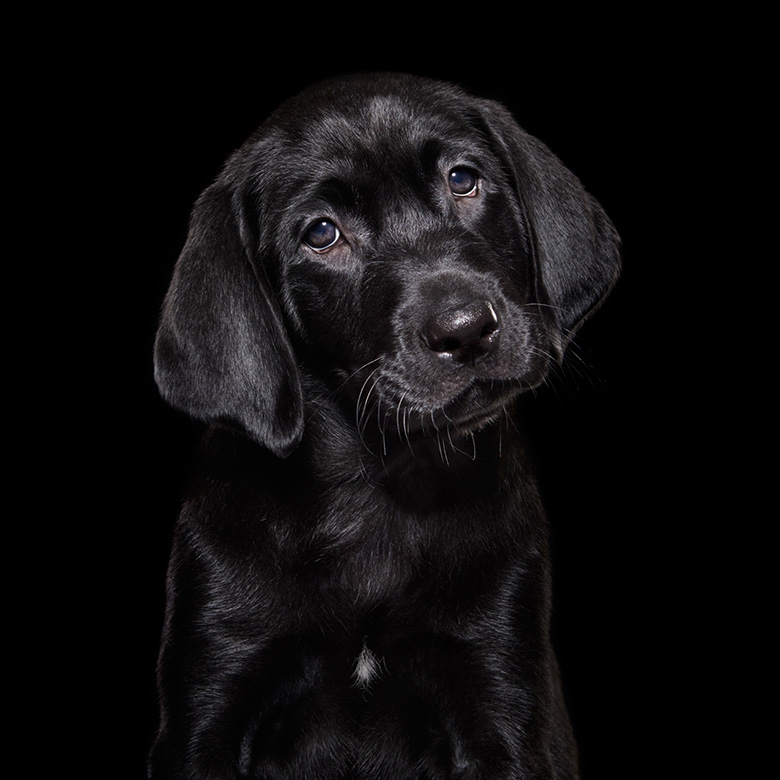 Brasky shares her life with a black dog of her own, Ozzie, who was also included in the Overlooked Black Dog series. "Bringing Ozzie to a shoot that highlights his coloring is a perfect chance to show off this happy Foster Dog's success story," she says. Ozzie is a "foster fail" from over six years ago. Her then future husband, Mike, fostered the 8-week-old black puppy, but when months of "zero adoption interest" passed, Mike decided to adopt him.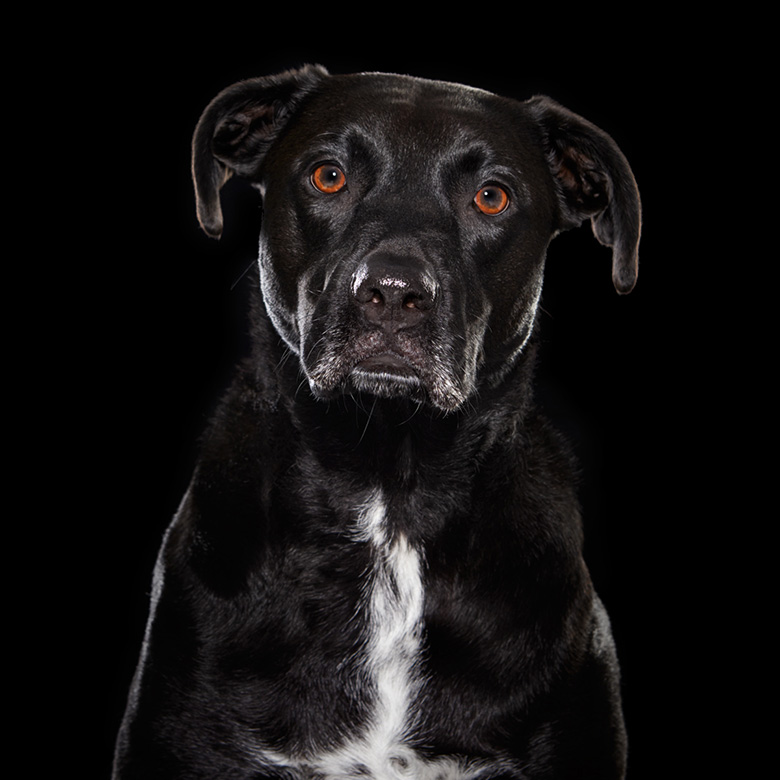 Related: Women's Group Knits Sweaters for Black Dogs to Help Them Get Adopted
"The more people realize that these dogs are the same as any other dogs, and not meant to be feared or ignored, the more chance dark dogs have of becoming the first ones to get adopted," says Brasky.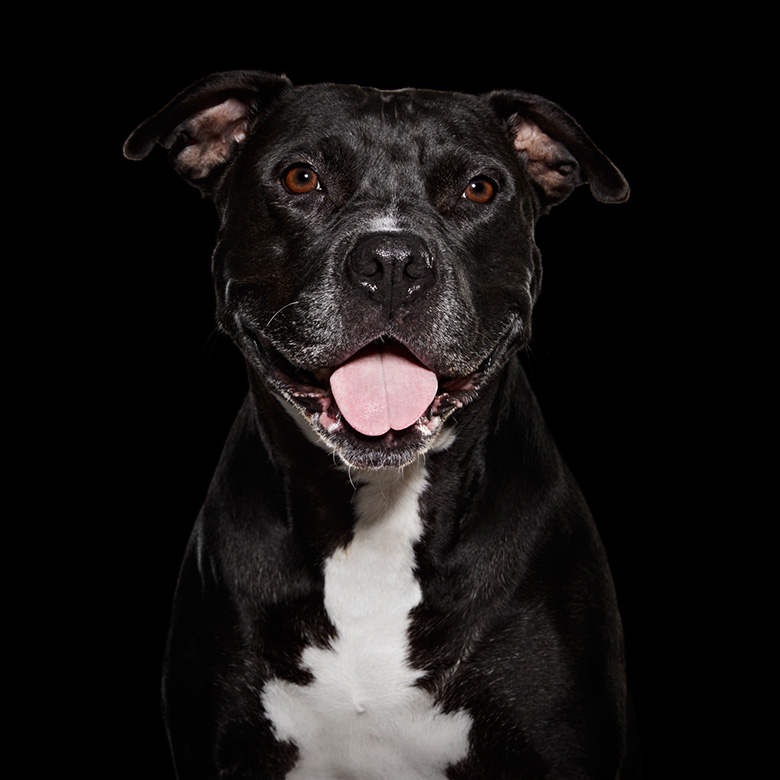 The photos have been shared many times online and are available for purchase. Fishman will donate $10 from every print to Foster Dogs NYC.
Overlooked Black Dogs poster and Five Black Puppies are both available on Etsy. The complete series can be viewed at shainafishman.com.
Check out a video for Overlooked Black Dogs.
BLACK DOGS from shaina fishman on Vimeo.