When George and Kate Abraham added Oakley, a Newfoundland puppy, to their family, they knew it would be fun.
"We have always had a love for dogs," says George Abraham. "We live on a lake and thought it was time for a water dog."
But Oakley is not just a dog that likes to hang out in the lake and swim around. Now 4 years old, she is a water rescue dog whose credentials are impressive — and she's not slowing down anytime soon. This pup continues to add new skills to her resume each year.
Related: Research Finds Dogs Really Want to Rescue Us
"While researching the Newfoundland breed we came across a lot of information around them being water rescue dogs. It piqued our interest!" says Abraham. "What we didn't realize is that it would transform our lives!"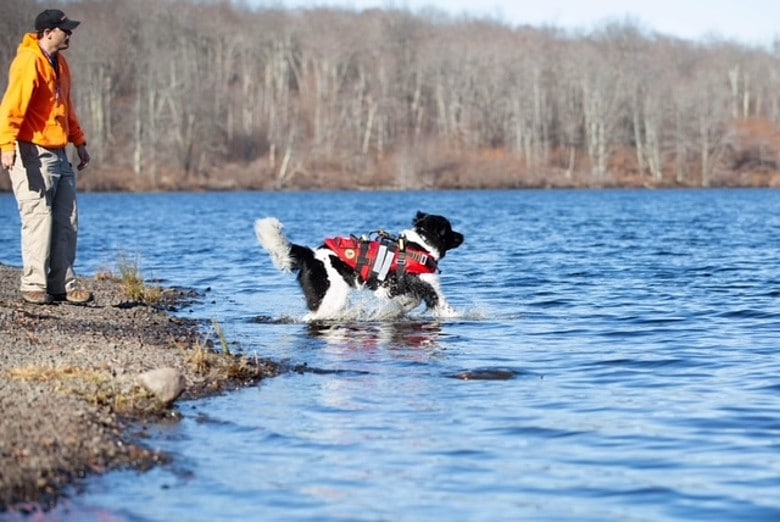 Oakley is following in her ancestors' footsteps … or pawsteps.
Newfoundlands, or Newfies, originated from the Canadian province of Newfoundland and were regularly used by fishermen and explorers because of their excellent work ethic and friendly dispositions.
This large dog breed is very strong — females weigh between 100-120 pounds with males weighing 130-150 pounds. But it's not only their strength and size that make them so special, Newfoundlands have special characteristics making them excellent swimmers. Their webbed paws and long toes allow them to swim with ease, their double coat of fur keeps them warm and repels water, and they have great lung capacity. Plus, they don't swim like other dogs (i.e. the doggy paddle), but rather their movements are similar to the breast stroke, meaning they can be in the water much longer. All of these factors plus their love of work and exercise makes them a great breed for water rescue.
Related: Dog Jumps Into Water to Save Drowning Deer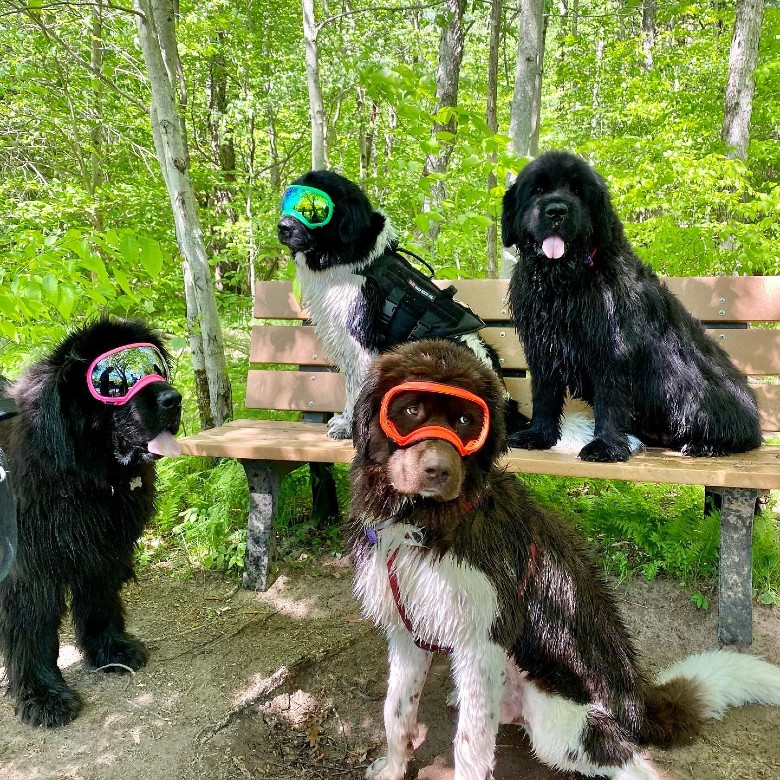 Oakley showed a natural interest in the water ever since she was a 12-week-old puppy. She began formal water training a few months later and has been doing it ever since. She trains in the water three times a week with other Newfies as well as labradors and other retrieving and water breeds.
Now, she has a number of certifications and will soon be heading off to Italy to complete another milestone: jumping from a helicopter to water to perform a rescue. (You can follow her journey on her Instagram account, That_nepa_newfie.)
While Oakley does not need any equipment to perform, she typically wears her rescue harness as a floatation device and protective goggles. During her rescue challenges Oakley works closely with Abraham. "Typically she will always go out as a team with myself as her handler. If a situation dictates us separating in the water I give her that direction once we are swimming," he says.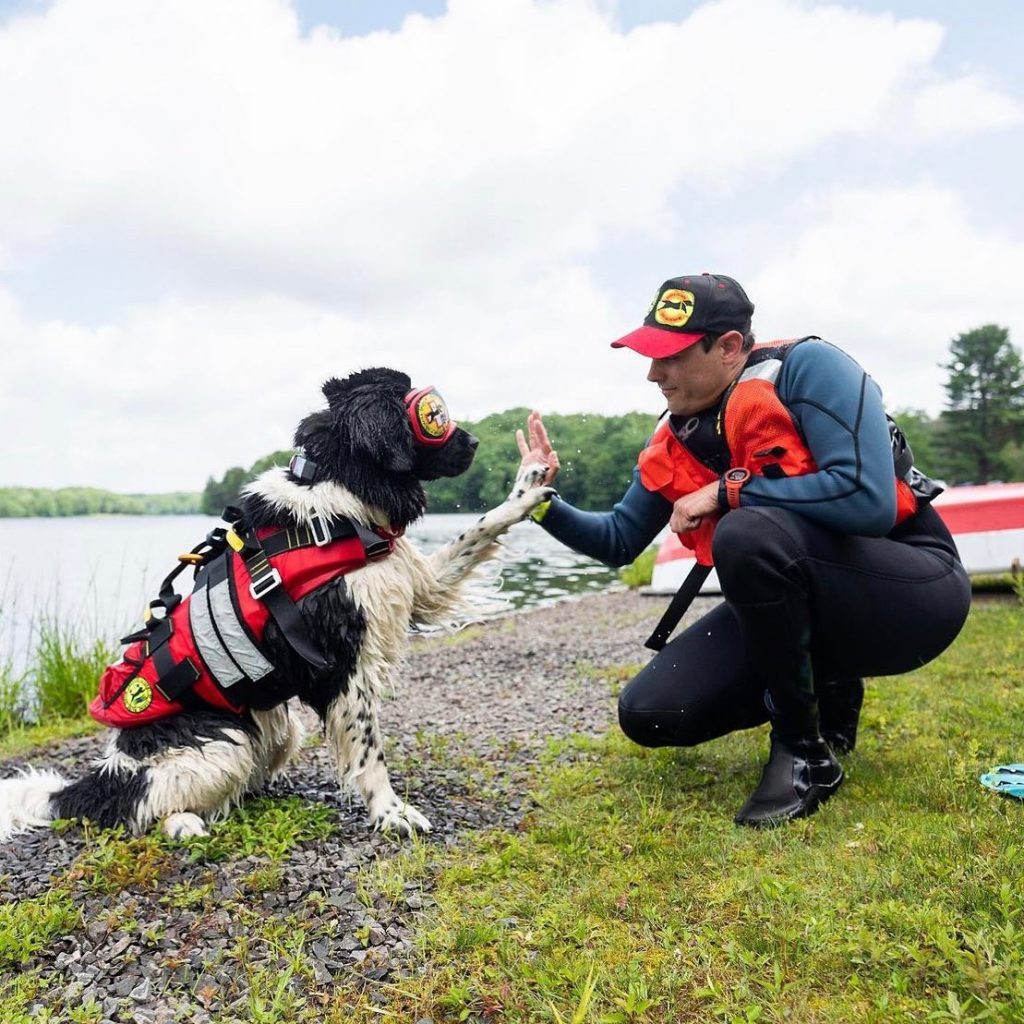 And while Oakley's breed has the upper paw when it comes to strong swimming skills, her humans are very attuned to her needs and emotions when she is training.
"She is very communicative. She lets us know when she has had enough training," says Abraham. While the water can potentially be hazardous, her training prepares her for this. "As for dangers in the water, yes there are always those possibilities. We train to avoid the dangers but also prepare for them." Being ready for all conditions and weather builds Oakley's confidence.
When she's not training, she is still in the water. "Oakley does water safety demonstrations and classes [in the community] with the hope of preventing the need for a water rescue," says Abraham.
As if her water rescue skills weren't impressive enough, "Oakley is also a task-trained service animal and spends some of her free time as a certified therapy dog." he adds.
But don't think that Oakley is all work and no play. She knows how to cut loose and have fun whether it's playing with her favorite toys, snacking treats, or taking land by storm on a hike. She also has a need for speed and enjoys riding in fast vehicles and boats. Abraham along with the rest of the family is so proud of her hard work and accomplishments, stating, "Oakley has already exceeded all of my expectations."
Related: For Training, This Surfer Gets Dogs Out of the Classrooms and Onto Paddleboards