For many of us, our dogs are the kings and queens of our home.
Which is why when we saw Crown & Paw, a startup that creates portraits fit for royalty, in our Instagram feed, we had to learn more.
The company provides dog parents custom Renaissance-style artwork of their best friend — putting their pooch on the pedestal he or she deserves.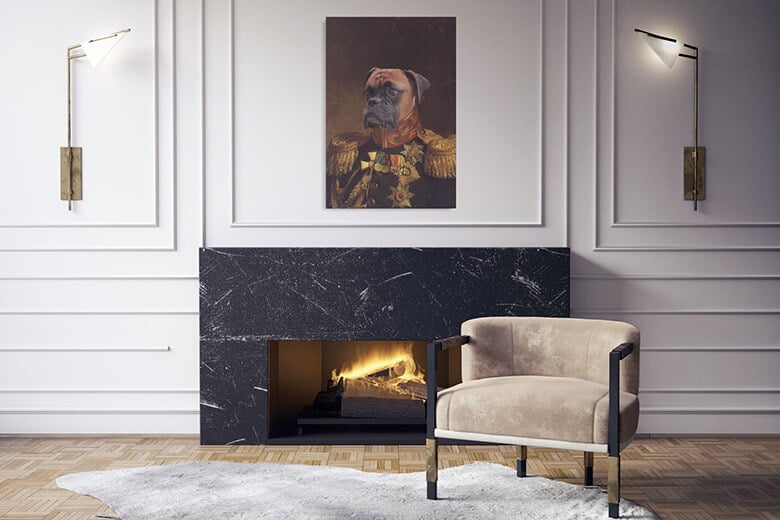 Related: The Most Creative Ways To Keep Your Dog's Memory Alive After She Passes
"We want to help pet owners celebrate and express the love for their pets," says founder George Smith. "But there's more to it than that; we know every dog has its own unique personality and characteristics, and so we hope to be able to show off and express these unique personalities through each of our different costume options."
The concept started in Los Angeles from a passion project after Smith's partner rescued a puppy from a local shelter.
"The dog was a very courageous looking Labrador, and I wanted to emphasize that and show how tough the pup was with all he had been through," says Smith. "I had an idea to print a big canvas of the pup as a military veteran, and then it all expanded from there!"
The creative team uses photos submitted by dog parents for designing regal custom portraits, including "the princess," "the noble," "the duchess" and "the count." All are pretty hilarious — and heartwarming at the same time.
Related: Behind the Creator: Meet the Company Revolutionizing How Dogs Eat and Drink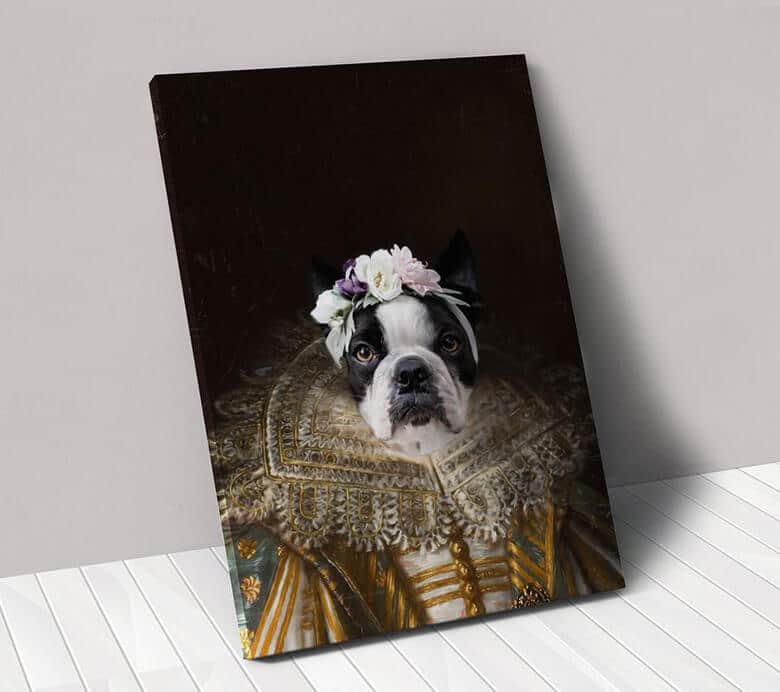 Keep in mind, these aren't paintings – otherwise, they would cost a lot more than $60. Rather, the team makes them resemble painted artwork with the help of technology.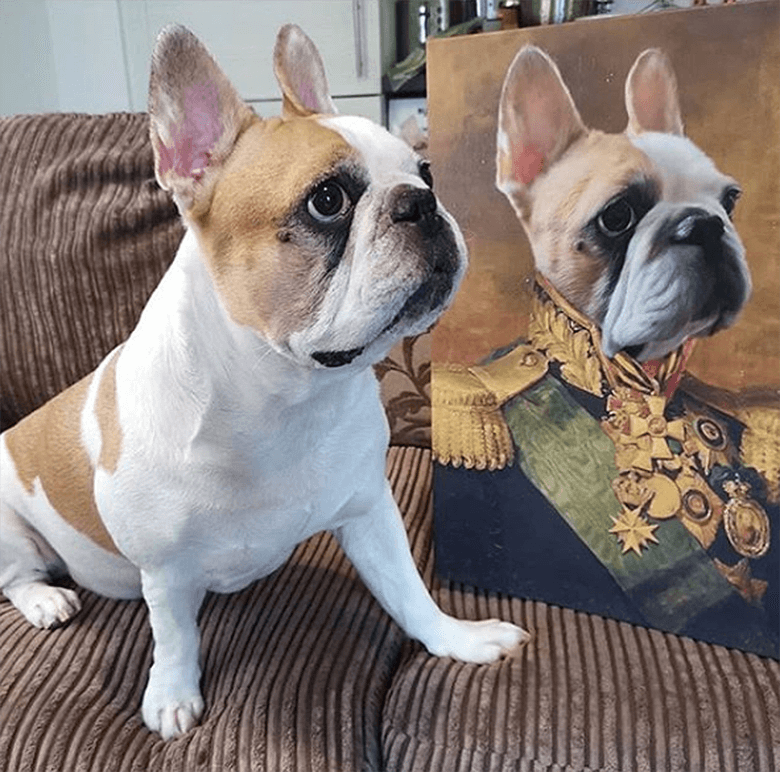 Smith says the final product really comes down to the photo.
"The better quality the photo, the better the result when printed on canvas," he says. "The photo submitted will be used directly in the editing process so it's really important that the dog's fur color and eye color are accurate, and that there's no blur from the pet's movement."
To ensure you have the utmost quality, there are a few tips you can do:
Make sure you provide a photo that is at eye level with your dog
Use good lighting: aim for natural, so all your pooch's details are appear and her fur color is accurate
Get as close as possible so your dog's features show up in the picture
The size of canvas ranges from 8" x 10" to 16" x 24" and will cost you anywhere between $60 to $100, although, it seems like their products are often on sale.
Moving forward, Crown and Paw plans on rolling out additional costumers (Currently, they have a Game of Thrones theme on its site.)
Related: Meet the Artist Behind Anthropologie's 'Bone Appetit' Collection