After Aja Trier's work repeatedly got mistaken for Vincent van Gogh's paintings, she decided to have a little fun with it, adding dogs to the mix.
Trier has always been drawn to the impressionist style, as it captures a quick moment in time using short, thick strokes.
"It started with a love for texture. I started painting with a spatula I stole from the kitchen when I was 18," says Trier. "In art school I started honing my skills while using a palette knife. I love the thickness of the paint and the immediacy of it all."
As her style evolved, moving away from a spatula to brushes, people began mistaking her work for the famous 19th century painter.
"I had painted an Eiffel Tower piece I called 'Seine' in 2011 that people started sharing on Pinterest with the caption 'Eiffel Tower by van Gogh' and it spread like wild fire," she says. (Van Gogh never even saw the Eiffel Tower.)
Related: Stunning Art Project Shines Light on the 5,500 Dogs Euthanized a Day
She turned the mix up into a series, calling it "van Gogh Never," showcasing things van Gogh never saw.
It was during this time dogs entered the picture…literally.
"In 2018, I was preparing for a solo show and found this adorable Pomeranian sleeping in the grass. I decided to put him in a 'Starry Night' setting," says Trier. "The response to the piece was encouraging and a lot of people replied to posts I made with 'what about painting a German Shepherd?' 'Why not a Corgi?,' so I thought I would start painting different breeds."
Now, with more than 100 paintings in the series, Trier is receiving requests from dog parents all around the world to paint their pup.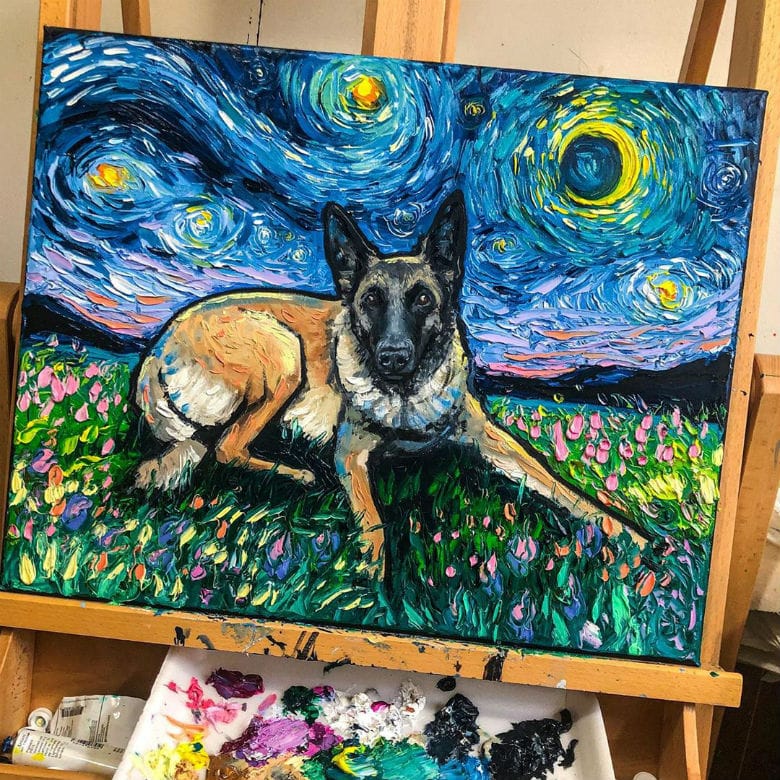 Each painting takes 2-7 days to create and 3 weeks to dry. She tries to make each painting very special for the customer. When people request a painting (more information on her site), she wants to not only the breed and see a photo but is also interested in the dog's personality.
Related: Man Takes Up Painting to Save His Cancerous Dog
"People seem to really enjoy my contemporary take on the iconic work and knowing I can add their pet to a painting inspired by a work of art they have a connection with is a thrilling prospect," she tells us.
Here are a few of our favorites: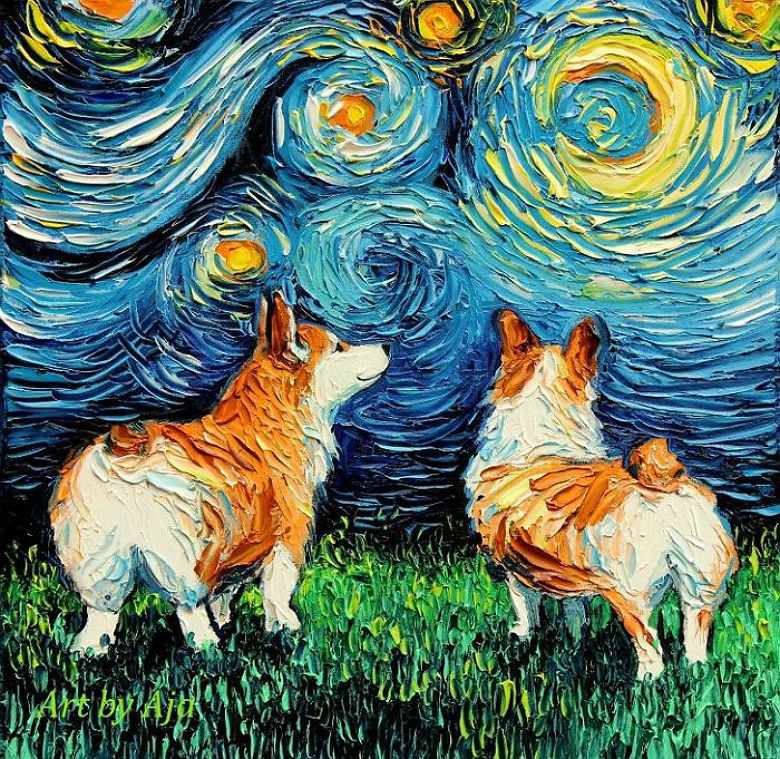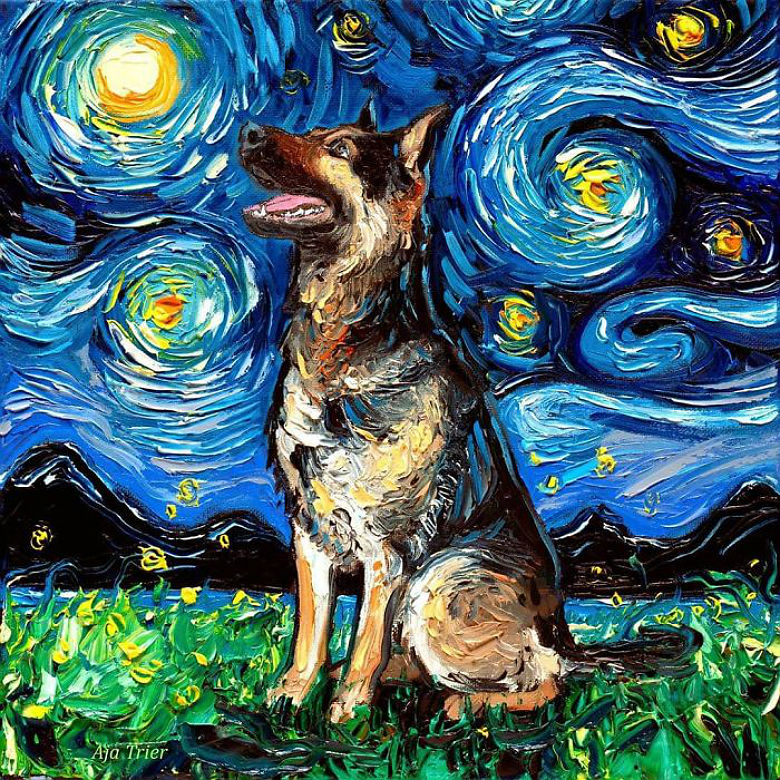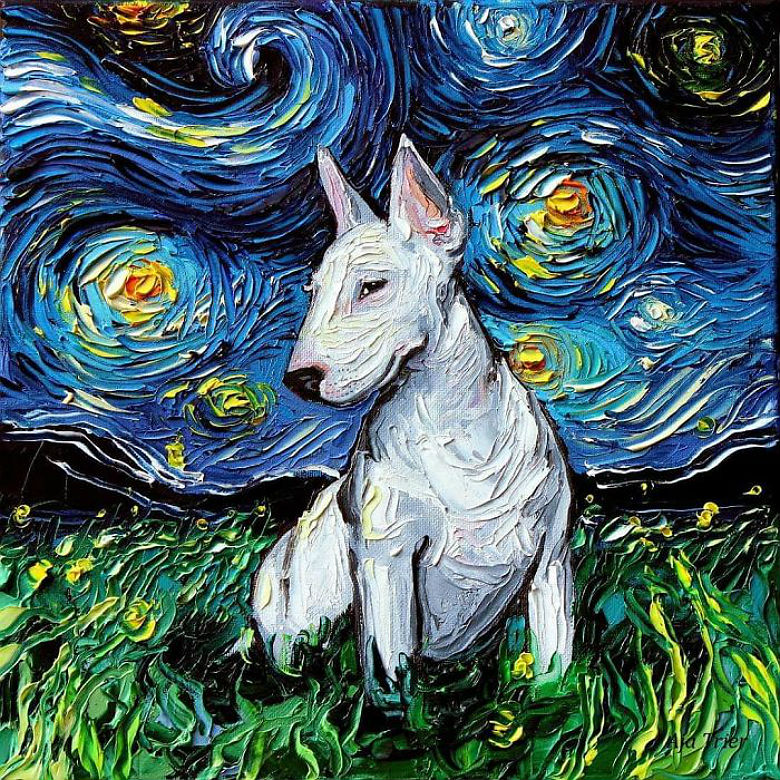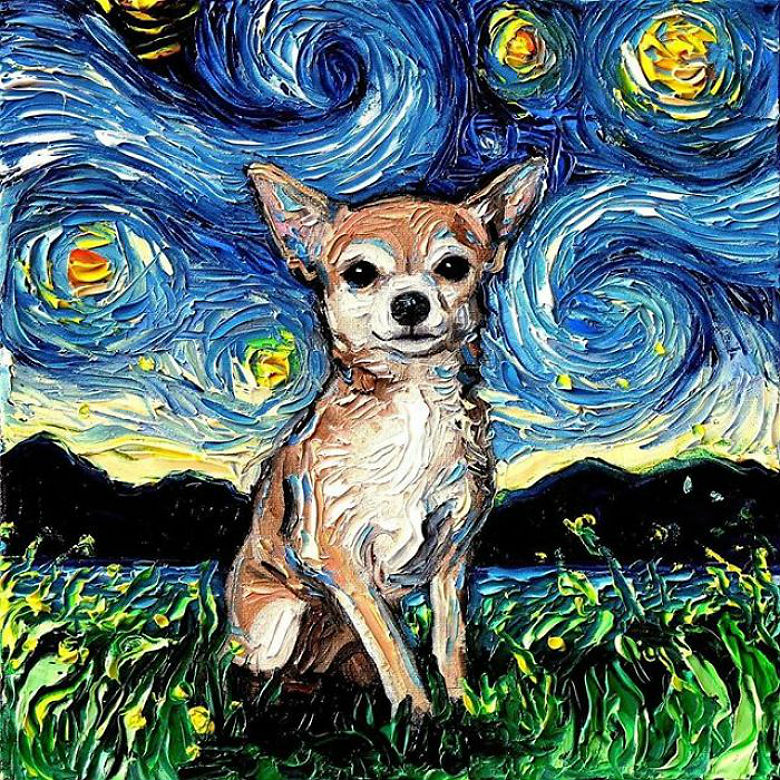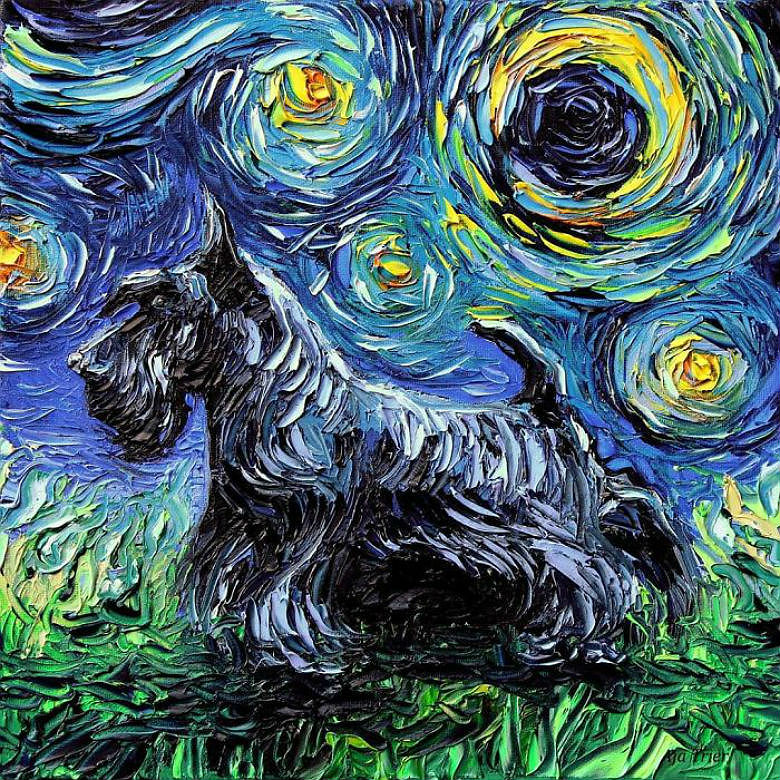 To see the entire Starry Night Dogs series and learn how you can commission your own dog artwork, head over to the website.
Related: Dog Uses Her Painting Skills to Raise Money for Charities