Man who was accused of taping a pit bull's mouth shut pled guilty to animal cruelty.
William Leonard Dodson of South Carolina took the deal instead of standing trial later this month. He faces a minimum of 180 days in jail but many in the community are pushing for a harsher sentence.
The charge stems from an incident occurring during Memorial weekend in 2015. Dodson had reportedly bought a pit bull, later named Caitlyn, for $10 from her previous owners.
Related: One Year Later: Abused Pit Bull Caitlyn Found With Electrical Tape Around Her Muzzle Is Thriving
A few days later, Caitlyn showed up in her old Charleston neighborhood with her muzzle bound so tightly shut with electrical tape the blood circulation to her tongue was cut off. Dodson later says he did it because she was barking too much. Police arrested Dodson and charged him with ill treatment of an animal involving torture.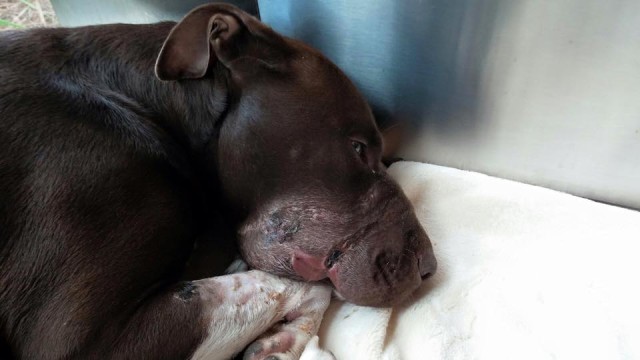 This horrendous act of cruelty towards a dog went viral, with hundreds of media outlets picking up Caitlyn's story, while dog lovers from all around world wished her well. During the last year, as she has slowly recovered, Caitlyn became the poster dog for animal abuse, was named People magazine's "Survivor of the Year" and has helped raise money for other abused animals.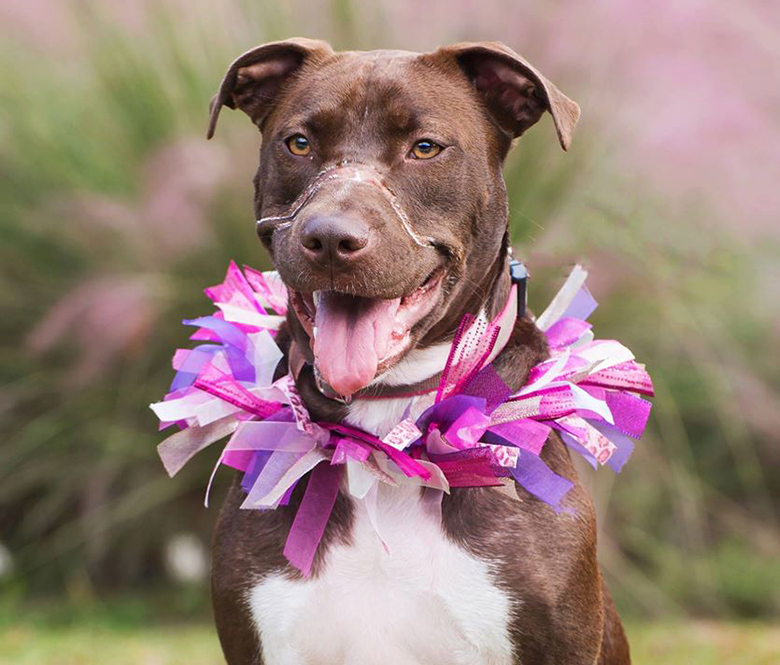 While her physical scars are mostly healed her emotional scars still remain. Caitlyn still suffers from anxiety and stress but has made a lot of progress with her new family.
Related: Abused Pit Bull Caitlyn Gets Completely Spoiled on Special Day Just for Her
The community is pushing for together laws to prevent this sort of cruelty, or any cruelty, from happening to other animals.
"Today's plea shows progress, but cruelty laws in South Carolina still lag behind the rest of the country and are in great need of improvement," Aldwin Roman, Charleston Animal Society's director of anti-cruelty and outreach, told WSOC TV.  "We are committed to working with lawmakers, police and prosecutors to make sure justice is done for all animals who are abused like Caitlyn."
Related: Dog Found With Her Mouth Taped Shut Stars in Shirtless Firefighter Calendar