Caitlyn, the chocolate pit bull mix that was found with her mouth taped shut, is back in the news but this time for a good cause.
She is was asked to star in the Charleston Firefighters' 2016 calendar, where she will be posing alongside some shirtless hunks. The calendar is put together by the Charleston Animal Society, the organization that has been nursing Caitlyn back to health since she was found, and will feature a number of adorable animals.
If you recall Caitlyn was sold for $10 and later returned to her Charleston, South Carolina home with her muzzle so tightly shut with electrical tape the blood circulation to her tongue was cut off. Police arrested William Leonard Dodson and charged him with ill treatment of an animal involving torture.
Related: Abused Pit Bull Caitlyn Gets Completely Spoiled on Special Day Just for Her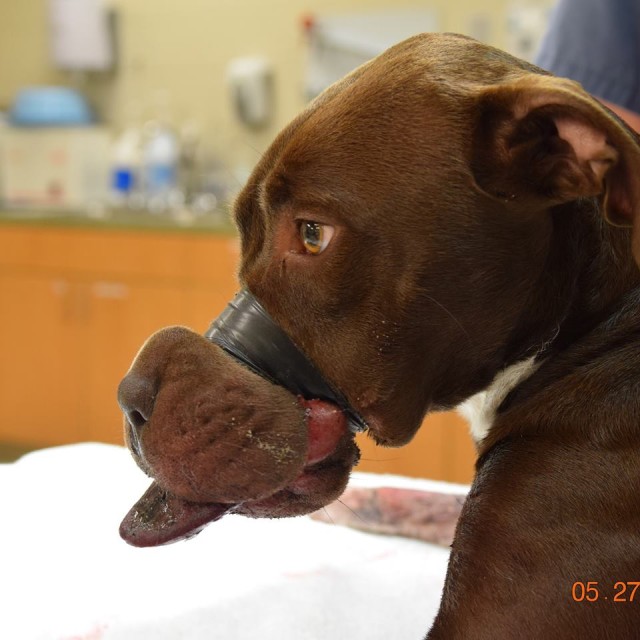 Related: Award Increased to $6,000 to Find the Culprit of Horrific Dog Abuse
Proceeds from it will go to Toby's Fund, which provides medical and behavioral treatment for abused, neglected and unwanted animals.  Last year, the calendar raised $250,000 and hopefully Caitlyn and the firemen will be able to bring in more this year. If you are interested in purchasing the calendar head over to the Charleston firefighter website to pre-order your calendar. If you want updates on Caitlyn's recovery, check out her Facebook page Caitlyn's Comeback.
Here are a few of our favorite shots: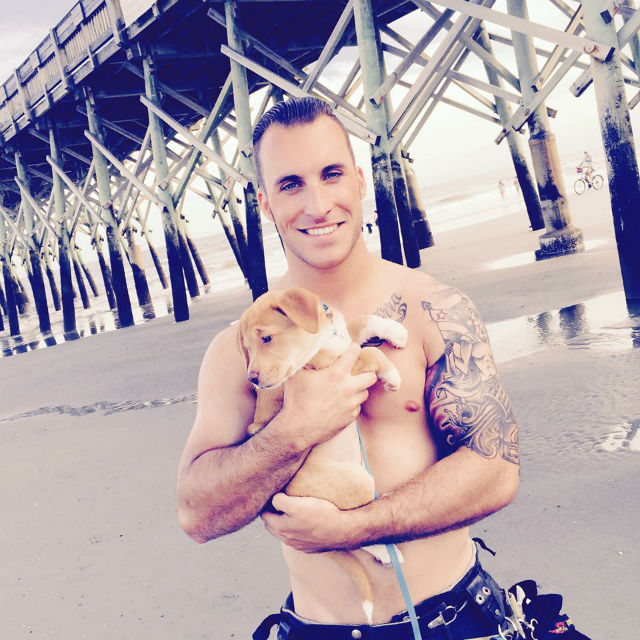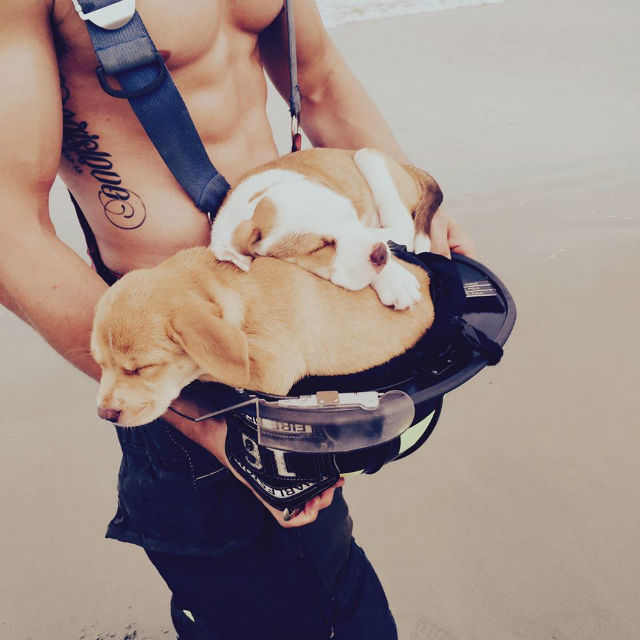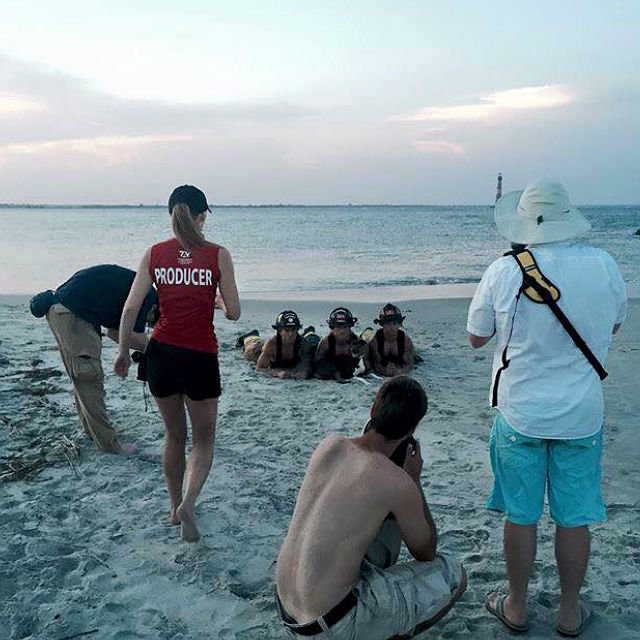 I
Images via Facebook