On Monday, celebrities, including Halle Berry, Rihanna and Jennifer Lopez, attended the Met Gala to honor visionary fashion designer Rei Kawakubo of the Comme des Garçons empire. And while no dogs walked the iconic staircase at the famed New York City museum for the event, fashion designer Anthony Rubio recreated some of Kawakubo's famed looks.
Dressing up his two rescue dogs, Bogie and Kimba, Rubio set out to reproduce distinct Kawakubo designs, including one worn by Lady Gaga.
"Rei Kawakubo creations are very tricky in general; humans seem to have a hard time walking in them," Rubio tells This Dog's Life. "So to translate that for dogs and in such a short amount of time was a challenge," adding the black and white was the hardest to translate.
Related: Dogs Steal the Spotlight at This NYFW Show
Check out the inspirations below.
Similar to a design worn by Lady Gaga: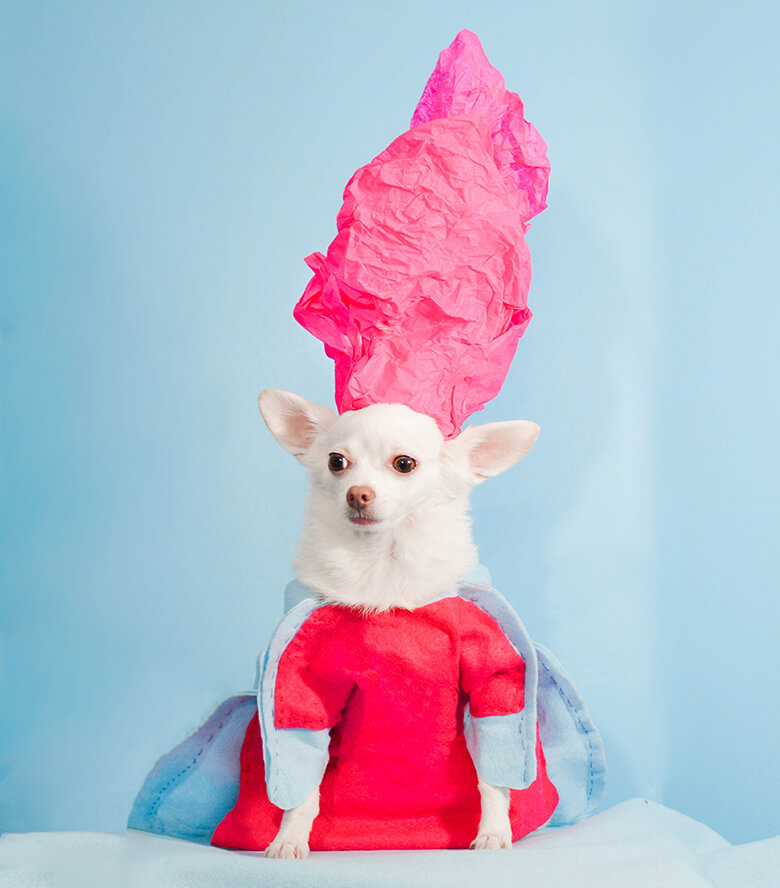 Related: Woman Creates Own 'Maltese Room' for Her 7 Dogs to Primp
Taking a page from Comme des Garçons' recent collection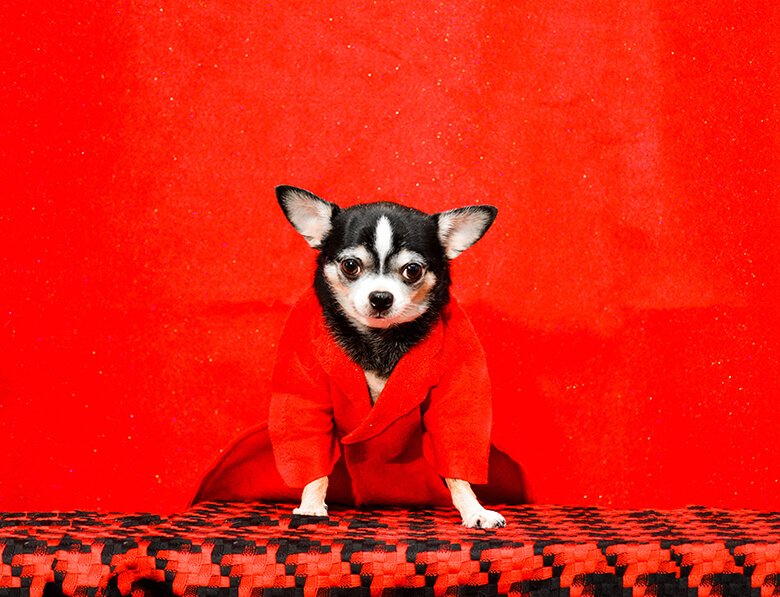 And inspired by a classic gingham blouse
Related: From Runway to Sidewalk: 5 NYFW Trends Your Dog Should Be Wearing Right Now