With seven maltese in her home, Fiona Gordon decided to give them their own room for primping.
Known as the "Maltese Room," the space can accommodate the hundreds of outfits for her pups, along with their grooming supplies.
With six wardrobes (two dedicated to fancy Christmas dresses and intricate Halloween costumes), racks for more clothing and additional storage bins, her dogs are definitely given the royal treatment.
The 32-year-old Scottish woman has bought them everything from t-shirt s and jumpers (both every day styles and more fancy pieces) to various styles of coats and jackets. The most expensive items are custom-made Christmas dresses from the U.S.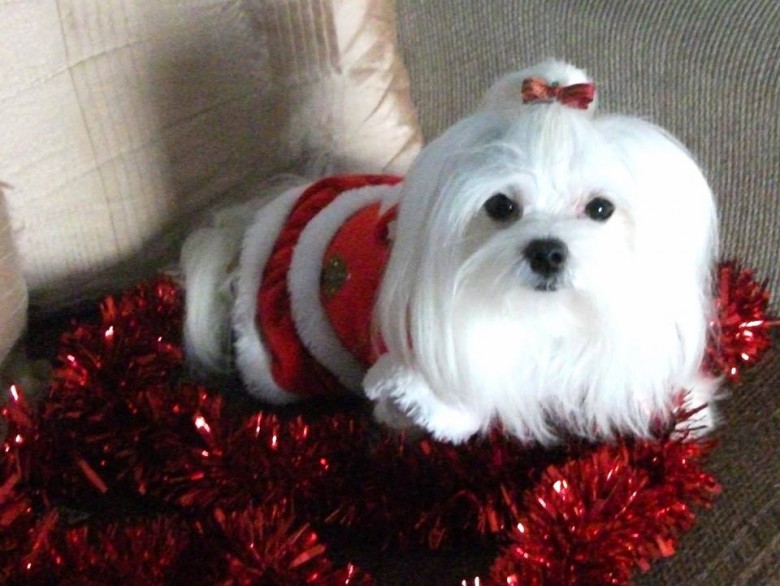 Related: Paris Hilton Unveils Her New Dog Line on Instagram
Gordon admits to spending thousands of dollars on clothes, but it is worth it.
"Seven dogs are a lot of work but they offer unconditional love and are a lot of fun, she tells This Dog's Life. "Life would be very quiet and boring without them."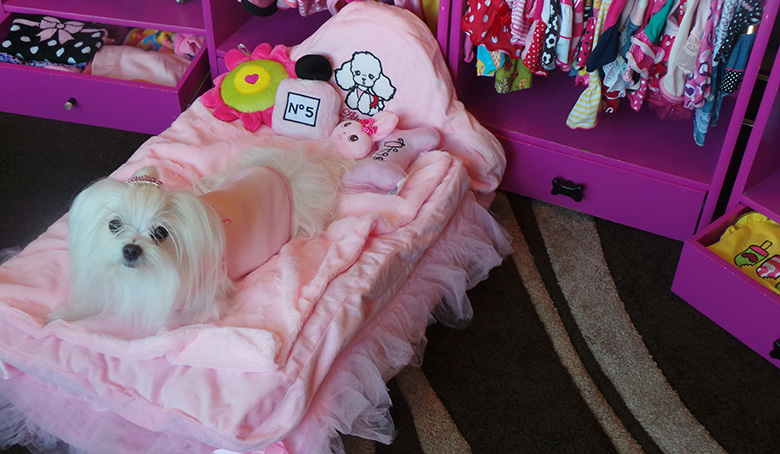 Besides dressing her dogs, the Maltese Room is also used for grooming them.
"All seven of them are kept in full coat. They require a lot of grooming to keep them looking nice and matte-free, so their room is also used as their grooming room," she says. "It has their grooming table, hair drier and all their hair products — shampoos, sprays, brushes, hair accessories and bows."
And for people who may question primping dogs to such an extraordinary level, Gordon says they enjoy it.
"The dogs love the attention they get when they are dressed up, although I think the girls enjoy the fuss more than the boys!" she says. "The girls will come and look through the outfits with you while you're picking one."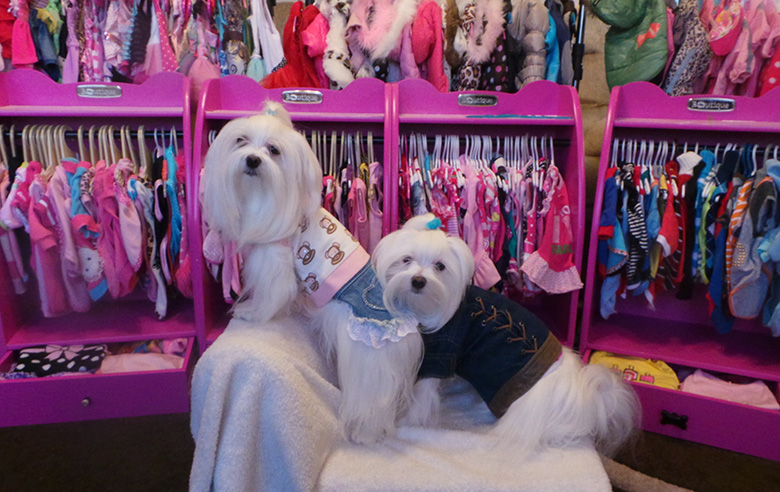 Related: From Runway to Sidewalk: 5 NYFW Trends Your Dog Should Be Wearing Right Now
"You can easily tell if they don't want to wear something, so they won't," Gordan says. "I would never put something on them if they looked unhappy or in any way uncomfortable."
Because of her experience (and spending) in the world of dog fashion Gordon has opened a boutique, Bella's Wardrobe. "The aim being be able to offer gorgeous good quality fashionable items but at affordable prices, so all the other small pampered pooches could enjoy it too!" she says.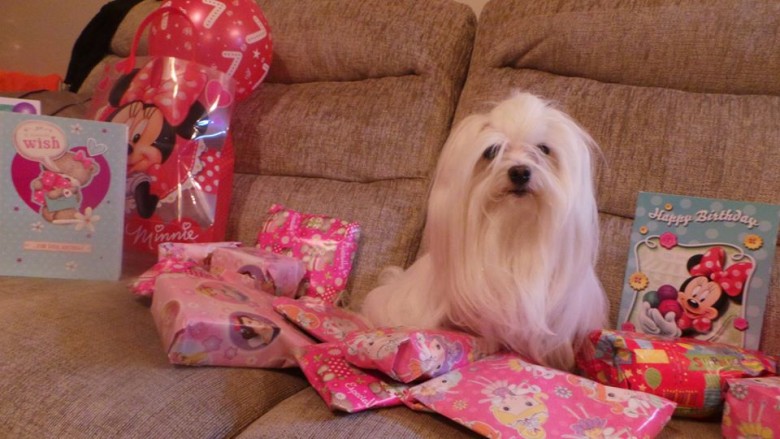 The love for dog clothing began with her first dog Bella, the maltese her boutique is named after.
"She was very small at only 4 pounds, and when she would go outside she would be shivering and clearly feeling the cold," Gordon says. "However she loved being outside, and I didn't want to deny her, so I bought her a little jumper and coat to try and keep her warm." And this was just the beginning.
After Bella, Gordon ended up in a few days, thanks to a breeder surrender and committing to another maltese, adding two more to the family: Floee and Mya. Coming from a great line, Gordon wanted to breed Floee.
"We waited almost 3 years to find what we hoped would turn out to be the perfect Maltese boy for us and of course for Floee," she says, adding, "I was wanting to produce the best standard of the breed that we could."
Enter Hamish, the half-brother of the late Elizabeth Taylor's maltese. Her plan was to keep one puppy and find homes for the rest but after discovering a few people wanted to breed the puppies, rather than just have them as pets, Gordon had a change of heart.
"I decided to keep them myself, as I couldn't stand the thought of them ending up in the wrong homes."
After the passing of Bella, her home consists of the oldest girl (and mother of the younger four malteses),7-year-old Floee, followed by Mya, also 7. Then there is Hamish, the dad to the younger dogs, who is 3. The four children are Ellie, Isla, Angus and Theo, all of which are 2.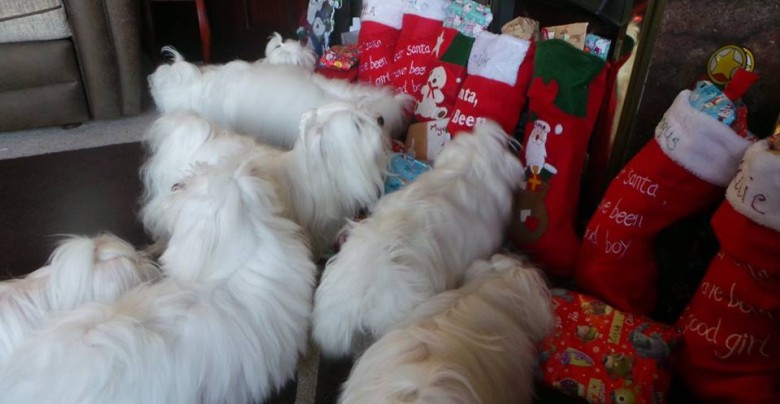 "I had never planned to add another Maltese to the family, never mind eventually having seven," she says. But she wouldn't have it any other way.
"Whatever it is your doing, they are happy to join in as mostly they just enjoy being with people," she says. "They are known to be very affectionate and love to be fussed over."
Related: Show Off the Powerful Bond Between You and Your Dog With FriendshipCollar