While bringing a cuddly new puppy into your home for the first time can be an exciting and even a magical experience, it can also be a bit nerve wrecking. Puppies love to get into things — from chewing on cords to destroying your expensive shoes and peeing on your rug. So, it is important to keep these fur balls safe. Yet, some of the products used to puppy-proof your home, including large metal crate and baby gates, may not jive well with your style. Fortunately, you can enjoy a dog-friendly space while not sacrificing your aesthetic.
Related: Stay at Home in Style With These Must-Have Dog Essentials
If you want to be the best puppy parent on the planet without kissing your style goodbye, here's everything you need to know about how to chicly puppy-proof your home.
Facing Your Floor Fears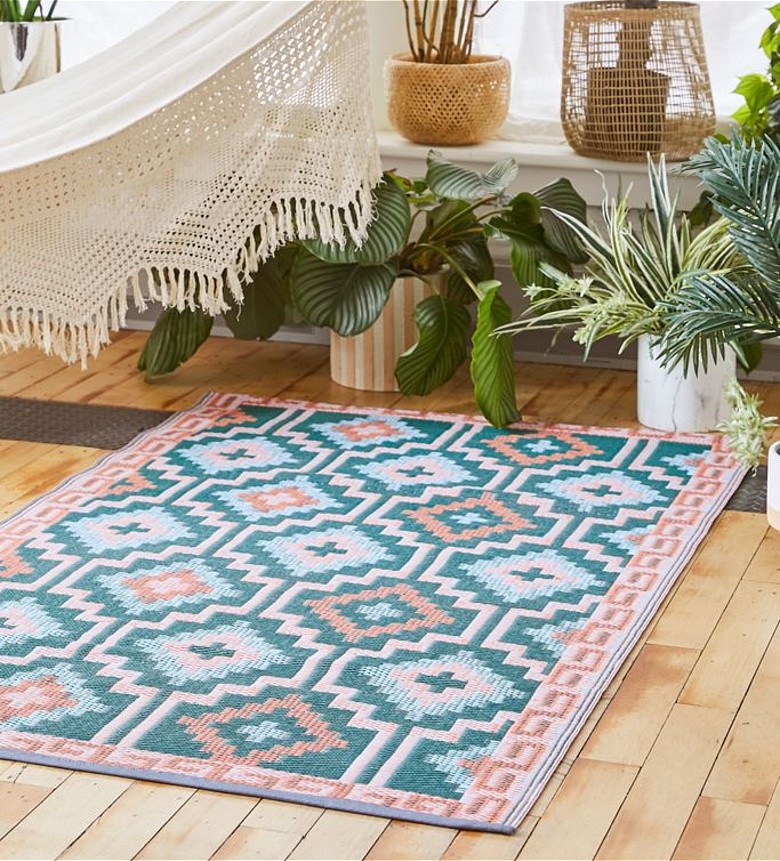 While your new ball of floof is still being house-trained, accidents will probably happen. Whether he can't make it outside in time or suddenly gets sick, you can protect your hard flooring, including tiles and wood, by investing in a stain-proof and water-resistant rug. While we don't recommend scooping up a super expensive artisanal rug, you can get an amazing polypropylene rug for less than $200. This synthetic material isn't toxic to dogs and is extremely easy to clean.
If your budget can accommodate it, you can also consider purchasing rubbery carpet tiles or fabric ones. These modular squares can be put together in no time and allows for simple cleaning. All you have to do is remove the soiled tile, rinse it off, and then put it back in its place. Carpet tiles come in a wide variety of designs, sizes, and shapes to accommodate almost any room in your home.
Gorgeous Gates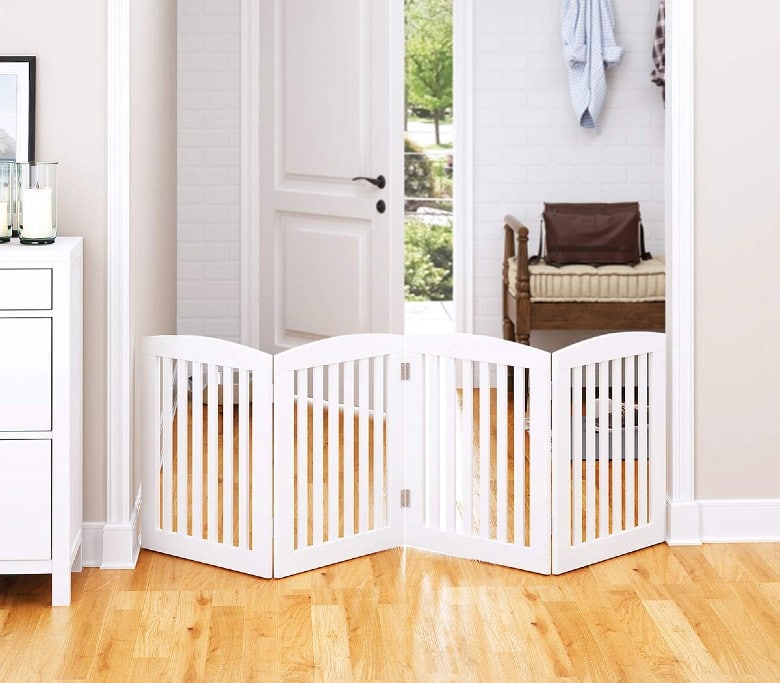 One item that is essential for any new puppy parent is a dog or baby gate. This helps to barricade your pup from rooms that he shouldn't be allowed in to prevent a potential doggy disaster.
While you're on the hunt for a dog gate, don't limit yourself to unsightly and ugly metal gates. There are actually tons of doggy gate options that are gorgeous. From gates in complementary colors with thoughtful details to modern designs, you can definitely score a doggy gate that appeals to your aesthetic.
Stylish Dog Crates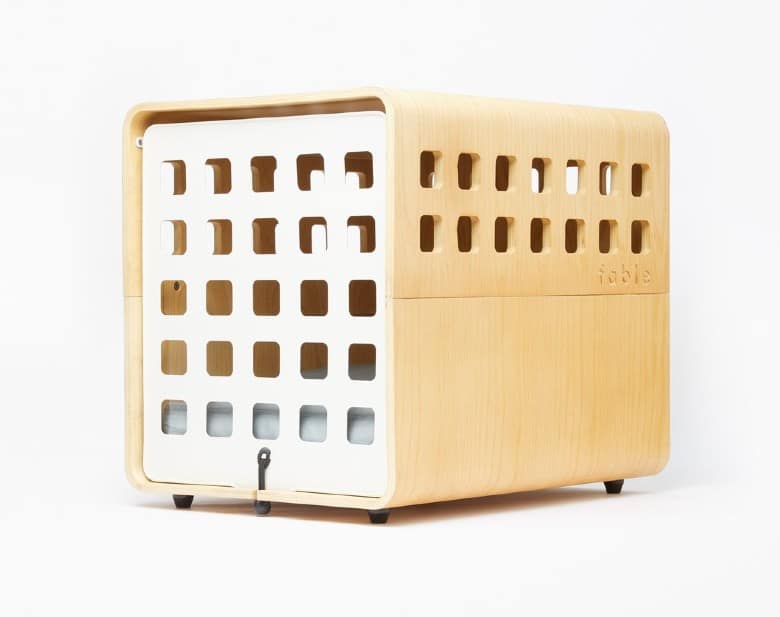 Another critical item you'll probably need to buy for your new fur baby is a dog crate. Not only do crates provide a peaceful den for your pup, but it also aids in potty training.
However, not everyone wants to cramp their home décor aesthetics with an ugly dog crate. Thankfully, there are a lot of stylish crates on the market. This attractive, collapsible dog crate from Revol comes in three different eye-catching colors, including grey, ash, and charcoal. There are grid-like crates that add beauty to any room.
For a dog crate that seamlessly blends in with your décor, opt for a furniture-style dog crate. It doubles as a functional and fashionable end table and is crafted from a non-toxic, recycled plastic-wood material.
Related: Art Exhibit Allows People to Download Blueprints to Design Extravagant Dog Houses at Home
A Chic and Cozy Place to Rest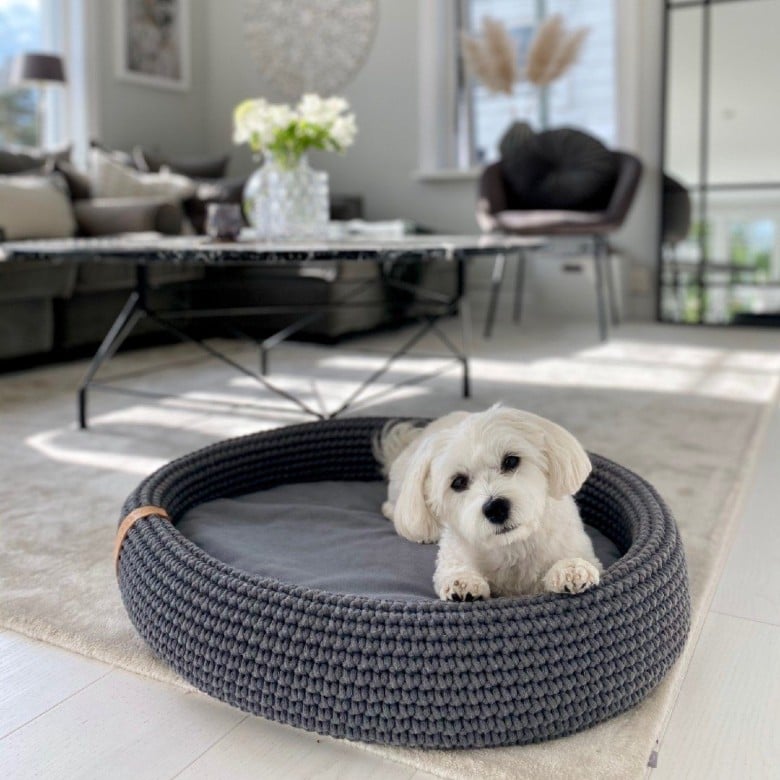 In order for your new puppy to feel safe and calm, he'll need a cozy space to call his own. A fashionable dog bed not only gives your pup a sanctuary to sleep in, but it can also add style to your home.
Today's dog beds are anything but eye sores. From the handsome vegan leather dog bed in tobacco brown by BLVD CO to a luxurious faux fur bed by Miacara and Labbvenn's handwoven roped dog bed, you can definitely find a gorgeous dog bed that you'll want to show off.
Stylishly Store Your Stuff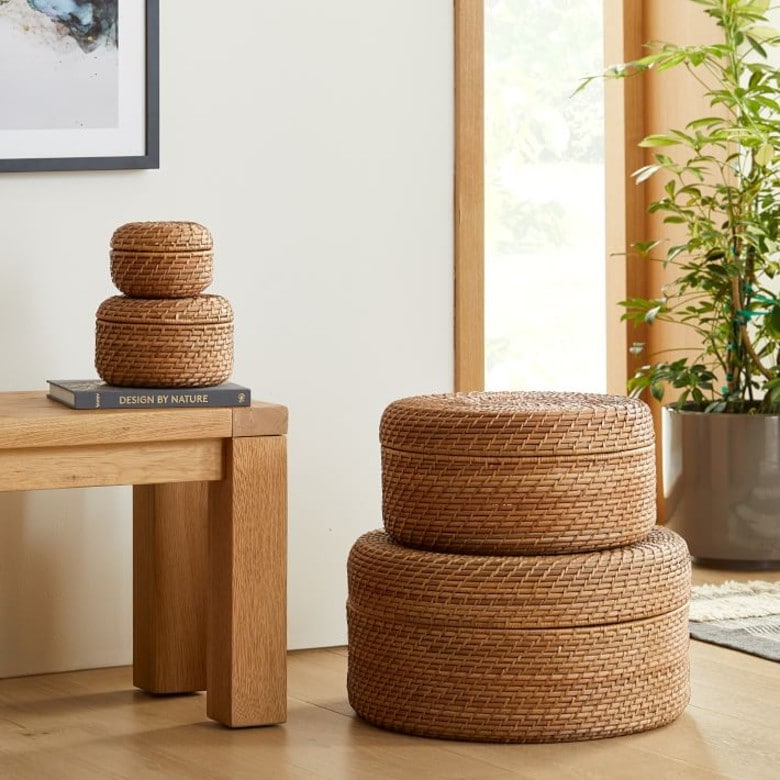 Puppies are notorious for chewing your prized possessions, especially if they are teething. To keep both your puppy and your items safe, it's important to stash your stuff out of reach from Fido. Items to keep off the floor include:
Shoes
Bags
Coats
Medicine
Cleaning products
House plants
Smaller items that could be choking hazards
To stylishly store your items, opt for wicker baskets. Ensure they're stored on high shelves and out of your puppy's reach. Another smart storage option is decorative yet functional cubbies. Cute cubbies can be easily stored in bookshelves and adds instant visual appeal to your space.
In addition to your items, all cords and wires should be kept inaccessible to your puppy. To do this, you can either tuck them away in desk drawers or under carpeting or get cord wrapping.
Toy Baskets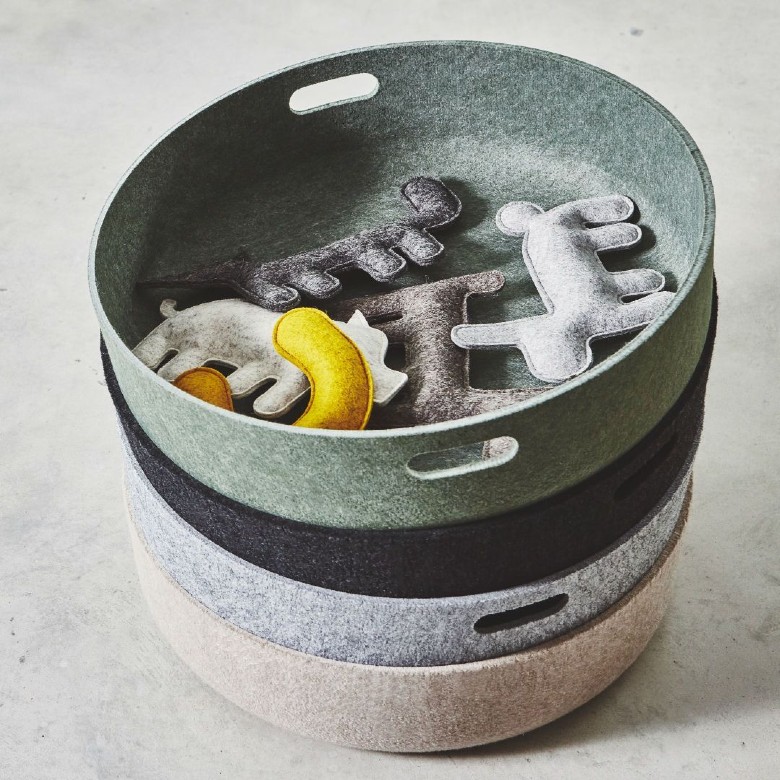 To keep your new puppy entertained and engaged, he's going to need a ton of toys. However, this doesn't mean that your living room floor has to be littered with half-chewed bones and stuffing.
Keep all of your puppy's play things in one secure location by buying a stylish toy basket, such as the eco-friendly cork and canvas striped dog toy bin by HOADIN or the sustainable felt dog toy basket in heather gray by Micara.
Creating a puppy proof home that is also stylish is completely possible. It just requires a bit of planning and creativity. From stylishly storing your stuff to investing in a chic dog bed, you and your new little love can live a safe and stylish life together for years to come.
Related: Training Your Dog at Home? Here Are 16 Must-Have Products Experts Recommend.