When a stray was found stranded at the side of a highway in Conroy, Florida, he was barely recognizable as a dog. His body was so encased in matted hair, the dog couldn't even wag his tail. A Good Samaritan named the dog Lucky and posted the story on Facebook, begging for help to foster the dog overnight.
Luckily for Lucky, groomer Kari Falla who owns BGE Grooming in Oviedo, about an hour from where the dog was found, saw the post.
"I do a lot of rescue work, and as soon as I saw Lucky's pictures, I knew it was the difference between life and death, and I needed to act immediately to help save him," Falla told This Dogs Life.
Related: You Can't Help But Smile at This Groomer's Slo-Mo Blow Drying Videos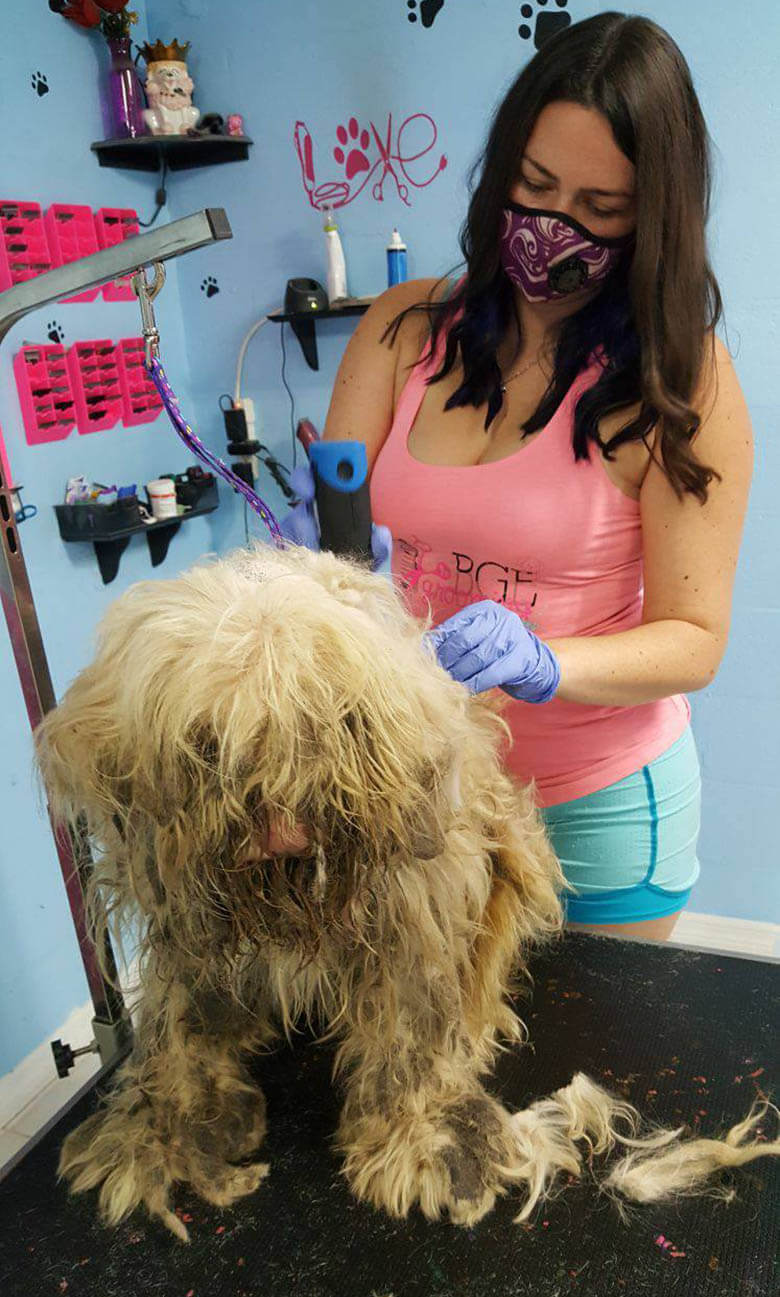 He was in such bad condition that Falla knew it couldn't wait until the next day. What many people might not know is that matting on a dog (or cat) can be extremely painful. When it's as extreme as Lucky's, it can actually stop the blood circulation in the body. Falla contacted the person who found Lucky and told them to meet her at the salon at midnight. She planned to groom the dog for free and do so immediately.
When Lucky arrived, Falla says, he was scared, weak, underweight and covered with sores from the matts on his body.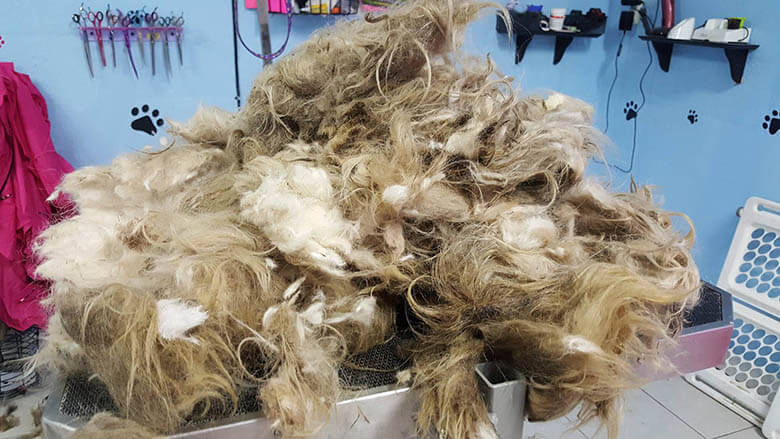 She worked on Lucky for hours. "While I was grooming him, he was perfect. He had every reason to bite me and take his anger out on the world and humans for failing him, but it was like he knew I was helping him," she says. When he was finally shaved down, Lucky looked like an entirely new dog. He was happy and finally able to wag his tail.
Related: The 10 Best Dog Groomers in Manhattan for 2017
The next stop was the vet where they discovered the severe repercussion of his neglect. "He is 90 percent blind from the matting and neglect and has severe hearing loss," Falla told us. It's hard to fathom how terrified he must have been as he crouched at the side of the road. Lucky had no microchip, so they were unable to track down his owner.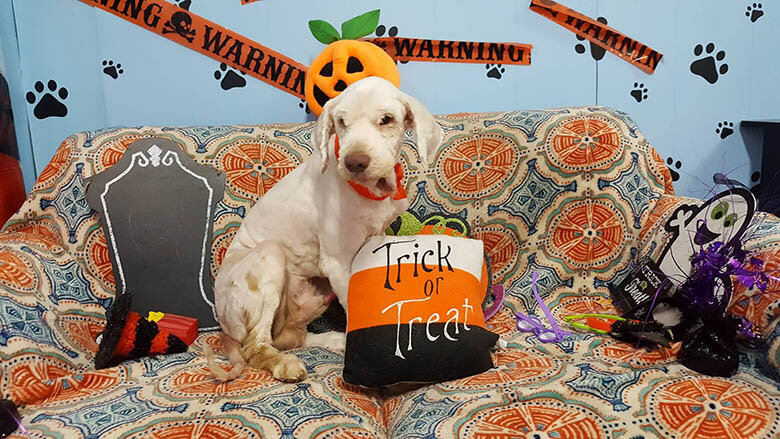 Life has gotten much, much better for Lucky. "He is thriving in his current foster home," says Falla. "He has other dogs to play with and is getting better daily."
BGE Grooming is a unique grooming salon. They groom all rescue and shelter dogs for free, and they specialize in therapeutic grooming techniques.
"Our salon believes in a little kindness goes a long way, and in this case, it saved a life," Falla says. "We also believe in paying it forward and leading by example, hoping it will inspire others to give back as well."
Check out their Facebook page for more information.
Related: Long-Term Shelter Dogs Get to Enjoy a Day of Pampering and Play at Luxury Hotel