The 10 Best Dog Groomers in Manhattan for 2017
March 21, 2017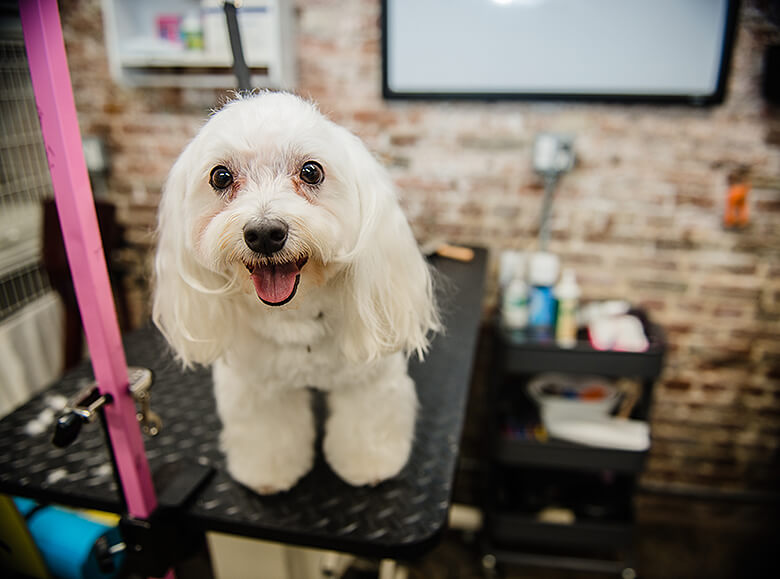 Living in one of the most stylish cities in the world, New Yorkers like to keep their dogs looking in tip-top shape. From pristine haircuts to stylish coifs and specialty facial treatments, the endless options in this dog-loving city can make the decision of where to go daunting.
But have no fear New Yorkers. This Dog's Life, a trusted resource for dog parents in urban areas and beyond, culled through the local offerings, looking at what people are saying online, reviews from across the web and our own "paw of approval" to come up with the 10 best dog groomers in Manhattan. All provide exceptional customer service, are dedicated to making the grooming experience exceptional and provide peace of mind to its customers.
In alphabetical order, here is our list of 10 of the best dog groomers in Manhattan for 2017.
1. Bark Shoppe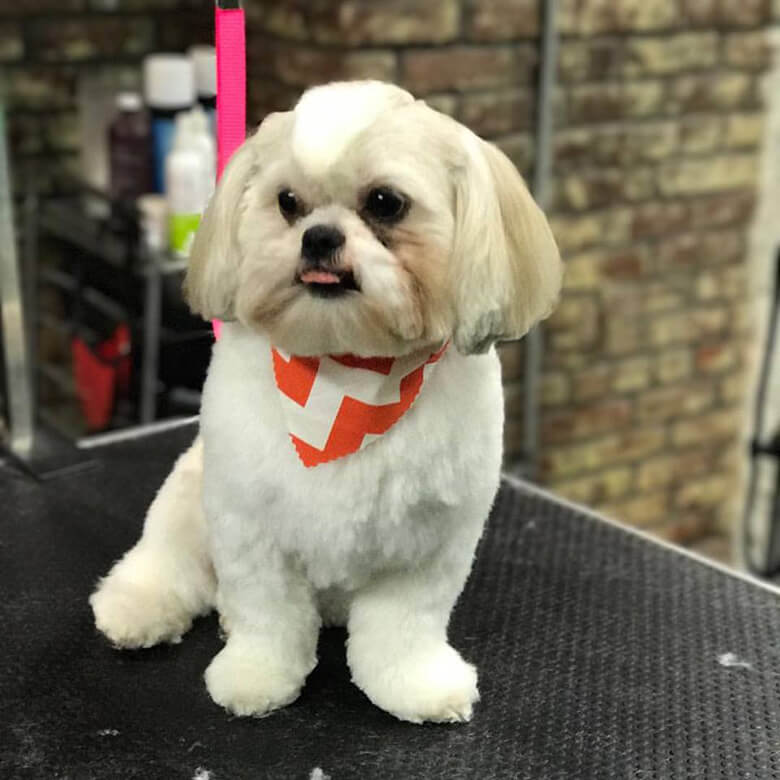 100 St Nicholas Ave, Harlem, Manhattan, NY 10026
This luxe boutique has been turning heads in Harlem since 2012.  Bark Shoppe is renowned for its hands-on owner providing individual attention to make sure each pup has the best experience possible — and a major reason customers keep coming back
Bark Shoppe offers your standard services plus an array of beautifying treatments like fresh facial scrubs and a rehydrating tearless facial to make its four-legged customers feel their best. If you get your pup a pawdicure, the team will not only clip and buff your pup's nails but also offer complimentary polish. And for those looking for a more cutting-edge look, Bark Shoppe offers cruelty-free dye, feather and fur extensions.
If your hands-on and would rather groom yourself, they offer a self-serve option, known as "The Pristine."
2. Camp Canine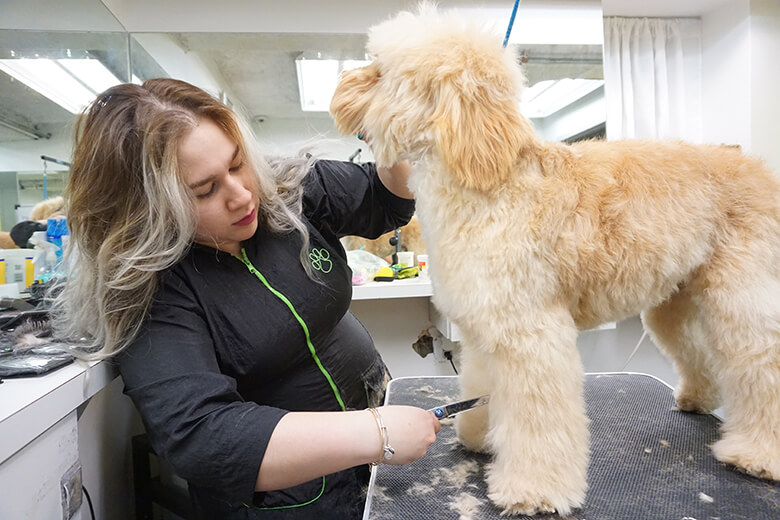 46 W 73rd St, Upper West Side, New York, NY 10023
This Upper West Side state-of-the-art dog grooming center got a makeover in 2012, when Tania Isenstein, a dog lover, gave up her high-paying job as a Goldman Sachs lawyer to buy Camp Canine and turn it into a local favorite.
Camp Canine's experts are known for being very attentive to dog's needs and make style recommendations based on the breed and lifestyle of each dog. They provide full professional grooming, breed standard cuts, shedding control services and provide complimentary teeth brushing. Their services are available six days a week and are only available by appointment, so not walk-ins.
Because of their professionalism, Camp Canine is an accredited business by the Better Business Bureau and the Outstanding Pet Care association. It also has received shout outs on Live With Kelly and Ellen.
Not only is Camp Canine one of the best groomers, they are also committed to their community providing services and love to adoptable dogs in need.  They foster dogs through Animal Lighthouse Rescue, help socialize rescued pit bulls with Upper West Side Sav-a-Bull and host meetups regularly to benefit The Toby Project.
3. D is for Doggy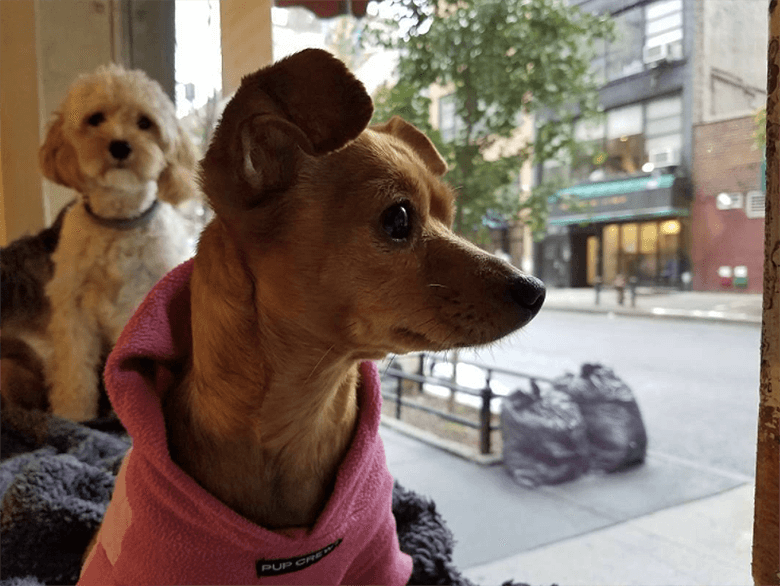 156 W. 22nd St. & 552 Sixth Avenue New York, NY 10011
This Upper West Side staple has attracted a loyal following for its patient, cheerful and professional groomers.  D is for Doggy has two locations and each office has a certified head groomer with over 10 years of experience to ensure that every dog parent and pup leaves happy and feeling their best.
D is for Doggy is known for providing individualized and personal attention to its four-legged clients. Based on the dog's breed and or coat, the staff hand selects a premium shampoo and condition to ensure that your pup gets the best results. Also, each dog is groomed one at a time, so that every dog feels safe during the grooming session.
If you become a regular here, they do their best to match your pup with the same groomer to keep the environment consistent and familiar for both the dog parent and pup.  Many clients say their pup is so excited to return to D is for Doggy for this very reason.
4. D Pet Hotels in Chelsea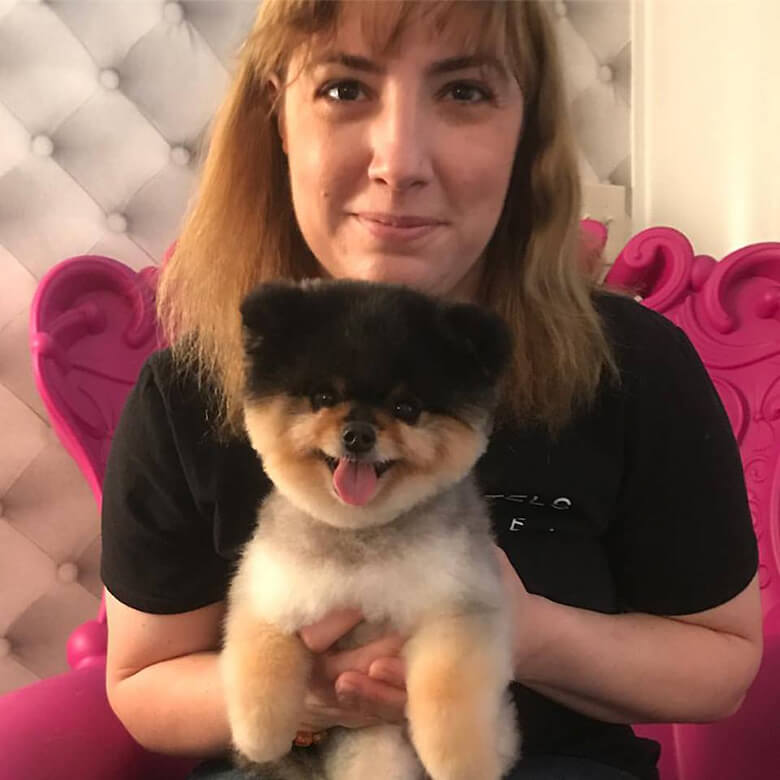 104 West 27th St, Chelsea, New York, NY 10001
D Pet Hotels in Chelsea is one of the most luxurious experiences you can give to any pup. Staff will meet all services requests, no matter how extravagant.
A "basic bath" includes shampoo, pedicure, ears (pluck and clean), a sanitary clip, paw pad hair removal and gland expression, if needed. D Pet Hotels in Chelsea is known for its special add-ons from a pop of color, hot oil treatment, hair gloss and nail color and applique. And you can't forget the cologne.
There is even a look book to help you with style inspiration if you are drawing a blank. Looks include Suri Cruz (bangs and bob), Bad Ass (mohawk) and Daisy Mae (braids).  Our personal favorite is the Don Draper (tie) which provides that masculine touch that is sure to make everyone swoon.
If getting your pup to the groomer is a problem, never fear. Their "D-Chauffeur" service can pick up and or drop of your pup by one of their luxury vehicles — Ferrari, Lamborghini, Bentley, Porsche or Rolls Royce.  They also provide a cost-friendly walking pick-up services for guests within a 10-block radius of their location.
If you are a jetsetter, D Pet Hotels has locations in Los Angeles, Hollywood, Scottsdale and opening soon in Austin.  So, there is no excuse to keep your pup looking their best.
5. Harlem Doggie Day Spa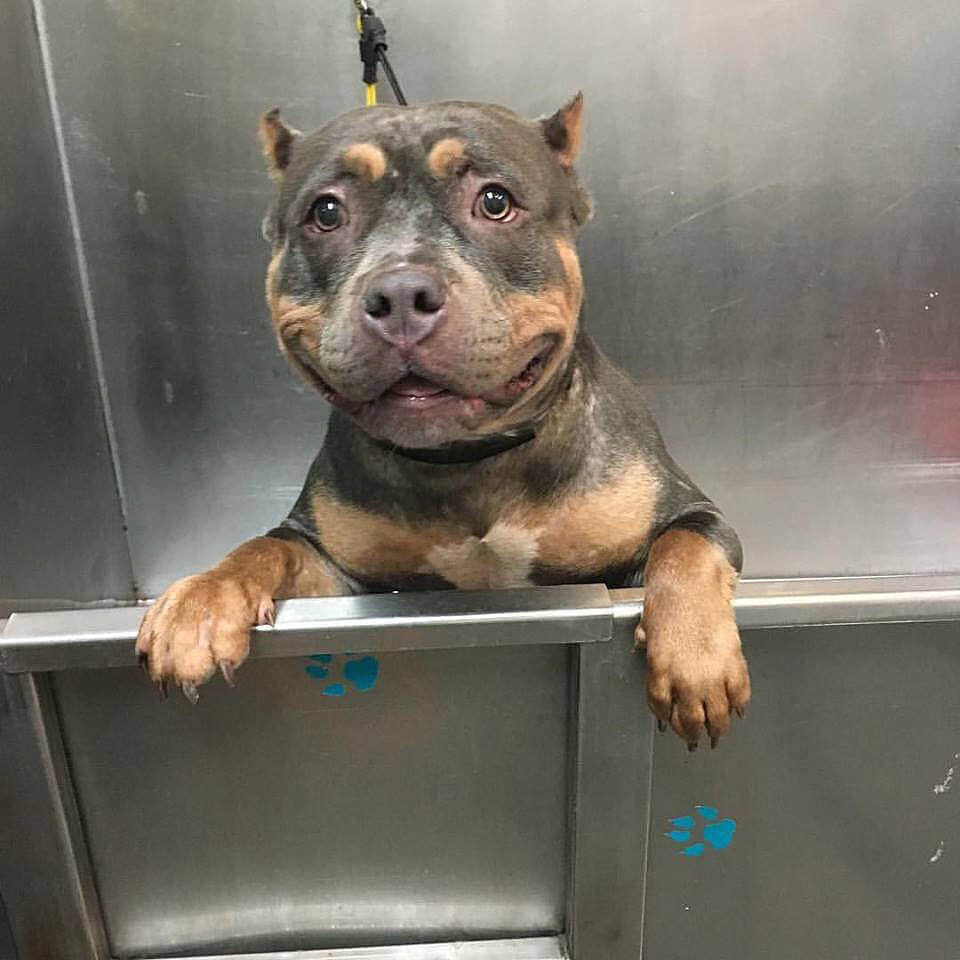 761 Saint Nicholas Ave New York, NY 10031
Brian Taylor, the owner of Harlem Doggie Day Spa, left the corporate world to follow his passion for dogs.  His love and commitment to dogs is the foundation that provides their customers a warm and wonderful experience.
Harlem Doggie Day Spa takes grooming standards to the next level and go the extra-mile to ensure that your pup is good hands.  The owner alone has a pet CPR Certification as well as certifications from the New York State Department of Health in Animal Handling and Care Techniques. For each new pup, the groomer interviews the pet parent to understand their needs, and if there are any conditions, like an illness or age, that should be taken into consideration.
They go beyond the basic groom by providing hypo-allergenic shampoo and mud baths.  If you feel like taking a walk on the wild side, they offer cruelty free hair coloring including dye, chalk and air brush.
6. New York Dog Nanny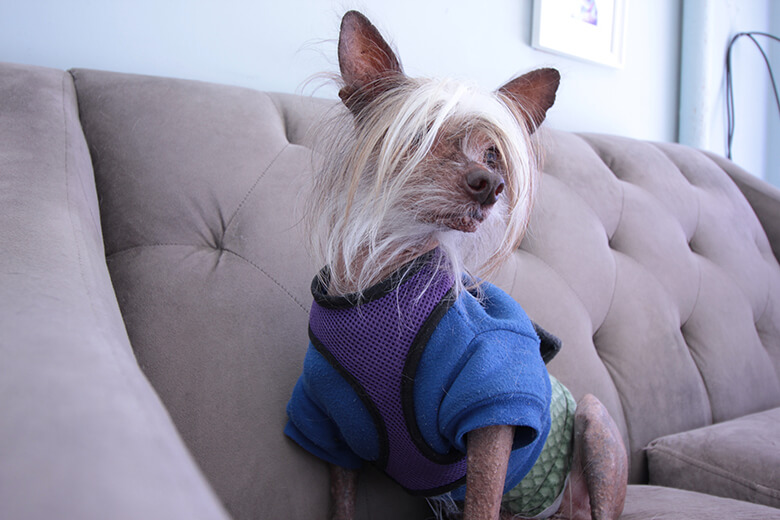 126 Lexington Avenue 2nd Fl, Flatiron, New York, NY 10016
This chic and holistic grooming spot is tailored to put dogs at ease by creating a cozy setting, including comfy couches and dog beds.
New York Dog Nanny's grooming package includes a bath, haircut, nail clipping, ear cleaning and anal expression.  If you want to provide your pup with something special, try some of its unique services offered, like essential oils or Therapeutic Touch.
Their customers continually rave about caring and friendly staff at New York Dog Nanny and trust the groomers who have decades of experience. They go the extra mile by educating their clients with personalized tips on what do to maintain the beautiful groom until their next visit.
7. The Salty Paw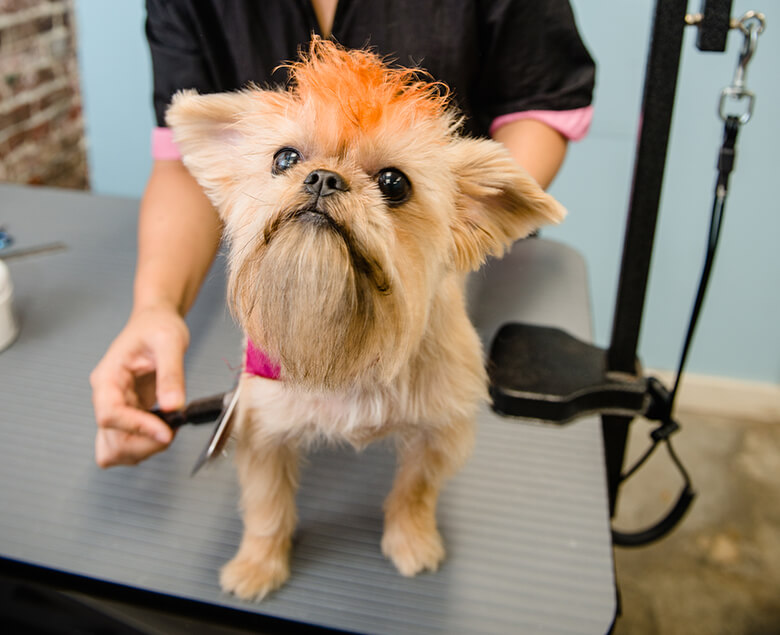 38 Peck Slip, South Street Seaport, New York, NY 10038
The Salty Paw opened its doors in 2007 at the South Street Seaport and has been a fashion pioneer ever since. Its clients come from across the tri-state area and beyond for The Salty Paw's fun and funky creations, including mohawks, hair dyeing (with dog-safe paint), stenciling and fur rejuvenation, a process to add back luster. Because of its offerings, Isaac Mizrahi enlisted The Salty Paw's services to dye poodles for his 2011 Fashion Show. The Salty Paw is perfect for the fashion aficionado and pup!
The grooming team has a combined experience of more than 25 years. May, the head groomer, is a favorite among clients and is known for her creative cuts and loving demeanor with animals. (She has also been featured in grooming magazines for her cuts). If you can't get an appointment with her, no worries — clients enjoy all the groomers' friendly and personable approach.
The Salty Paw has also been recognized for its grooming by Time Out NY, AM NY and AOL.
8. Towne House Grooming & Pet Supplies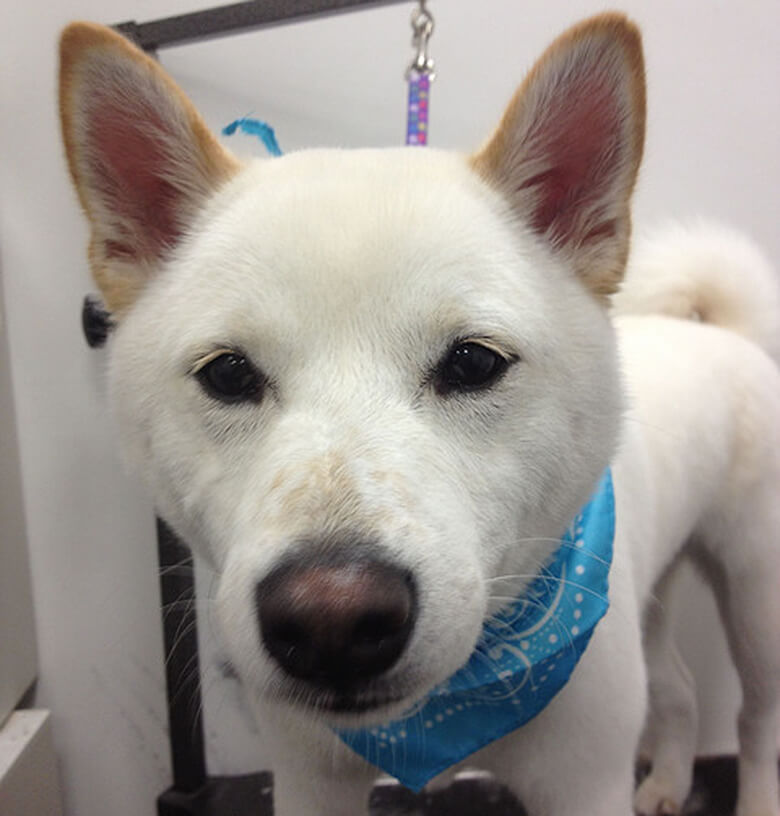 288 8th Ave, Chelsea, New York, NY 10001
Featuring the best available professional equipment to groom and style its furry clients, Towne House Grooming is a favorite among the locals in Chelsea.
The grooming services runs the gamut, from puppy cuts to hand stripping and cuts for specific breeds. Towne House Grooming is known for building strong relationships with its clients, and attention to detail is always top of mind to ensure that every pup feels its best.
Towne House is also praised for its responsiveness. You can book your appointment online and someone will personally call you with a reminder, making sure that it is still convenient for you.
After their groom, pups leave happy with their tails wagging because of Towne House's friendly and tender care.
9. Unleashed Spa
218 Ave B, East Village, New York, NY 10009
This award-winning East Village gem has been a local favorite for nearly 10 years. With customers continually raving about its expertise in styling, the friendly demeanor of the groomers and openness to special requests, it shouldn't come as too much a surprise Unleashed Spa made our list.
For those looking for the everyday cuts, Unleashed Spa offers an experience that is not only top-notch but also relaxing. The session begins with a consultation for owners to discuss any ailments, conditions or issues the groomer should know about, along with learning what style will be best suited for the dog.
The service provides all the bells and whistles, including a bath, blow out, brushing, trimming, nail clipping and a blueberry facial. There is also the option to get aromatherapy treatments to relax your pup, or try out Unleashed Spa's line of organic cedar oil product line to help with fleas, ticks and other issues.
Other services include a self-service dog bath, which provides all the tools to groom your own pet and have them look and smell amazing.  Plus, for those dogs who may not want to leave the home or have special needs, Unleashed Spa's groomers will make house calls, providing all the same services.
The array of options means the shop has something for everyone.
10. Walter's Pet Styles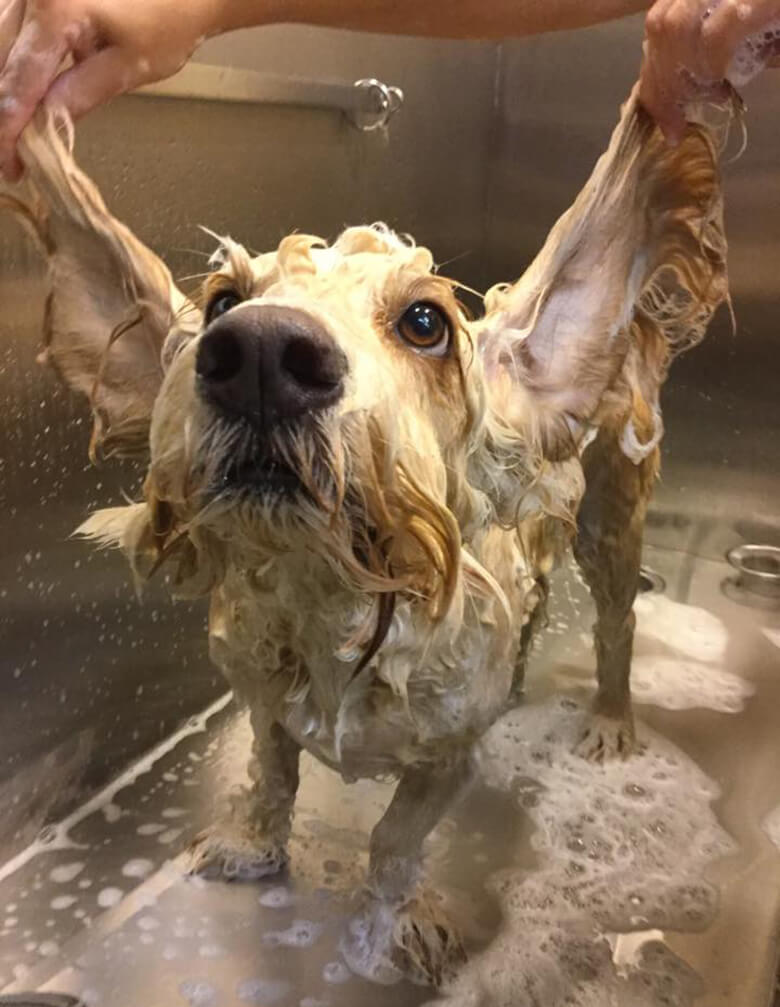 201-C E 33rd St, Murray Hill, New York, NY 10016
This welcoming East Side hallmark has been styling for more than 20 years. The primary groomer is none other than Walter, the namesake, and is known around town as the "Hair Doctor."  He greets every customer and pup with a huge smile, putting even the most nervous dog parent or pup at ease. This gentle and loving attention is also one reason customers keep coming back to Walter's Pet Styles.
Walter's Pet Styles specialize in scissoring and hand-stripping, but can do puppy cuts, breed-specific trims and exotic looks. Once primping is complete, your dog will be strutting down the sidewalk as if it was their "pup-walk."
Walter's takes pride in being the cleanest pet facility around and lives by the motto "cleanliness is next to dog-liness."
Editor's Pick: Downtown Doghouse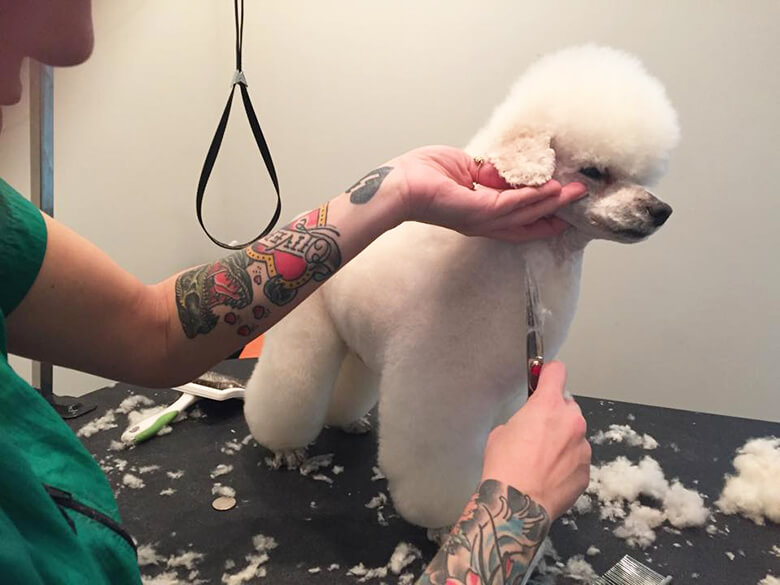 168 9th Ave, Chelsea, New York, NY 10011
Downtown Doghouse
is a nationally-recognized groomer that has been coiffing New York City dogs since 2003.  They have two locations, one in Chelsea and the other in Gramercy.  The owner, Nancy Chinchar,  opened up
Downtown Doghouse
after completing her training at Nash Academy of Animal Arts, where she trained under none other than Animal Planet's "Groomer Has It," Joey Villani.
One reason we love this place is the continous education, quality and the grooming talent at Downtown Doghouse. Currently, it has the No. 2 groomer in the country, Mackensie Murphy. Downtown Doghouse also has groomers who have worked with show dogs, including those who have made an appearance at
Westminster
. Because of this, many people, those in the professional dog world, along with everyday owners, will come to Downtown Doghouse for cuts, styles and everything in between.
They offer a number of services, including hand scissoring, hand stripping and show cuts. They also offer teeth brushing, hydrosurge massage and blueberry facials.
Downtown Doghouse has been featured in the New York Post, the New York Daily News and has appeared on Anderson Live.