We all have "good boy" and "good girl" pups. They are our everyday heroes — providing us love, support, and loyalty. But some dogs go above and beyond — not only being there for their human, but others, too.
Smithsonian Channel's new series Dogs with Extraordinary Jobs highlights amazing pups who are improving lives, increasing safety, and maintaining the health of our planet.
Narrated by dog behavior expert Victoria Stilwell, the five-part series takes a look at canines who do everything from detecting illegal ivory and smuggled wildlife to assisting a teenager with life-limiting conditions.
"Dogs fulfill many roles in our lives whether people know it or not," Stilwell tells This Dog's Life. "They do it directly by being our companions and indirectly by helping conservation efforts around the world."
The series came to fruition after Stilwell, who also serves as one of the executive producers, heard about a dog helping people locate a particular type of dolphin to study.
"I got the idea after reading an article about a dog in New Zealand who was helping researchers track the movements of a particular pod of rare dolphins so that more could be learned about their habits," she says. "This was important for their survival in a heavily fished area. I then began to research more jobs that showcased dogs' unique abilities and was fascinated by what I learned."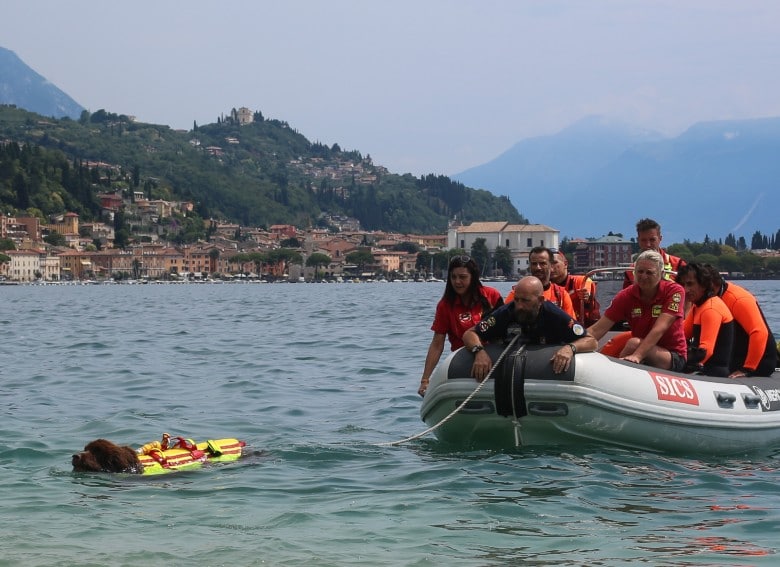 Related: 5 Hero Veteran Dogs Who Have Served Our Country
She approached the production team at Oxford Scientific Films, which produces natural history and animal documentary programs about the project. For Stilwell, they were the perfect.
After getting the green light, Stilwell set out to find dogs with unique jobs and discovered just how extraordinary our four-legged friends are.
"Most people know what therapy and police dogs do for example, but I wanted the stories to focus on jobs that people know less about — for example, dogs that keep birds away from runways at airports, a dog that uses his incredible sense of smell to track and find orca whale pods, and the dogs that help conserve an endangered species like the cheetah, by protecting livestock," she says.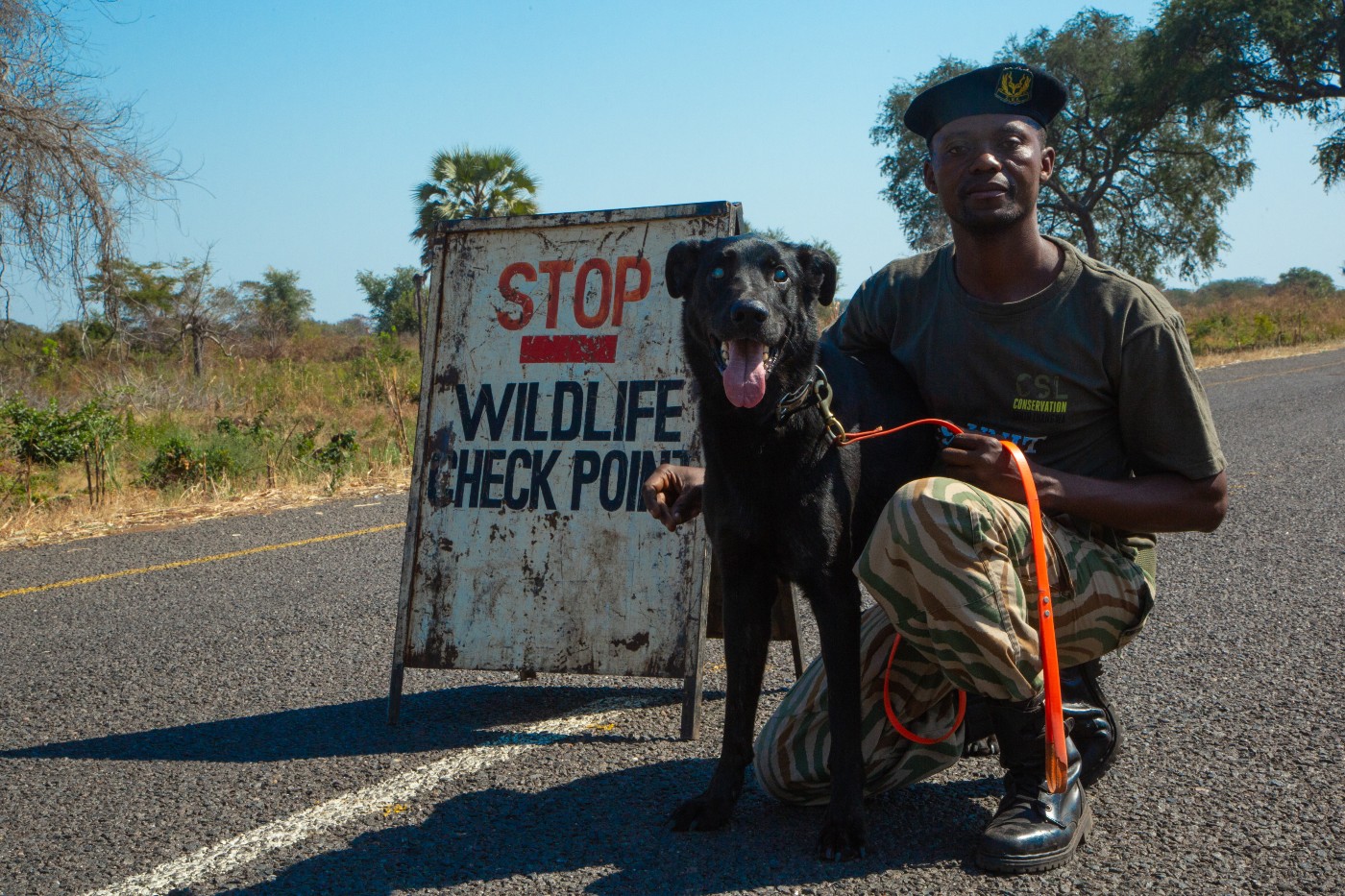 One of the 25 remarkable dogs featured is a border collie mix named Rocket. Found as a stray in Sacramento in 2012, the dog was taken to a local shelter. The Search Dog Foundation, a nonprofit that trains shelter dogs to become search dogs, saw the potential in him — though, it took him getting out of the stressful environment to show his true colors.
Related: Dog Steps Up as Surrogate Parent to Orphaned Cheetahs
"Once Rocket was out of that shelter environment, that high-stress environment, he started to excel at all of the characteristics they needed," says Mike Stornetta, Rocket's handler and fire caption with California Task Force 4. "Once he displayed the drive and the confidence and the agility that he needed to, that's when Rocket was sent to the Search Dog Foundation and put through further testing, where he tested off the charts on all of the tests. Then he was put through the official training, and it didn't take him very long, maybe four to six months before he was paired with me."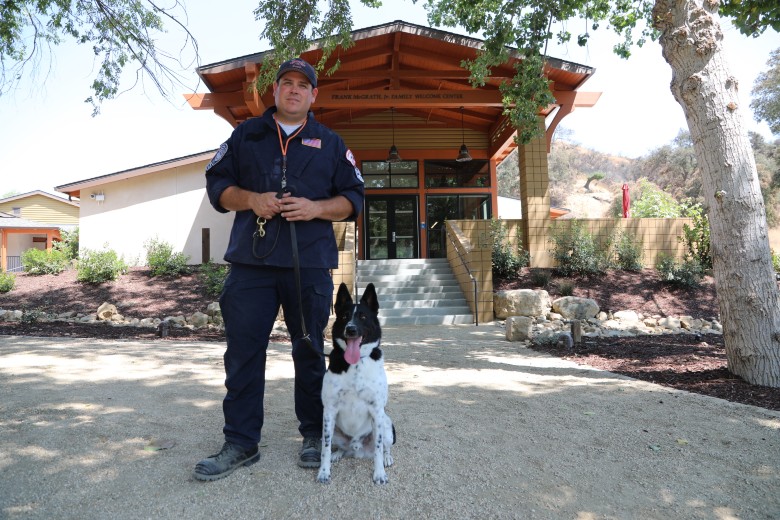 The two started working together in 2014 and since then, have been on multiple search-and-rescue deployments, including one in which they were searching for survivors after a plane crash in their local jurisdiction of Santa Rosa, Calif. While they did not, unfortunately, find any survivors, Rocket's ability to quickly clear the area (10 acres of brush around the plane) provided solace.
"We had our Critical Incident Stress Debriefing meeting, which is when we have these bad calls, everyone will get together and we talk about what we saw, any kind of feelings that we had, any emotions – we talk it out. One of the engine company captains told me that the best part of that entire call was Rocket," says Stornetta. "He said that Rocket gave him peace of mind and allowed him to go back to his fire station and actually sleep that night. I got super emotional because everything came together for this: the whole program, the story, and the Search Dog Foundation. I knew at that point, regardless of what Rocket did the rest of his career, that piece was enough for me and enough for this program to show how amazing it was."
And while most dogs don't have these types of jobs, that doesn't mean they aren't extraordinary.
"Dogs play many roles in our lives — from being our companions to helping us with specific tasks," says Stillwell. "They are our heroes whatever role they play in our lives."
The show premieres on June 30th at 8:00pm ET/PT on the Smithsonian Channel.
Related: The Story Behind the Viral Video of a Dog Saving 900 Sheep From Australia's Fires