Some pet parents in Australia are spending big bucks to include their dogs on their big day – and one company is giving them a helping hand.
First Class Wedding Assistants offers engagement and wedding packages to pamper, dress, photograph and supervise your dog as he or she struts down the aisle carrying flowers or your wedding rings.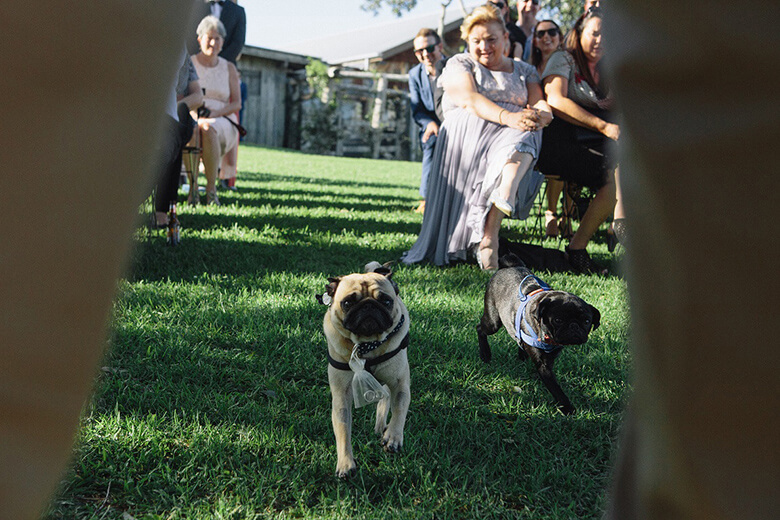 "Our focus is to relieve the bride and groom from any stress on the big day," First Class Wedding Assistants founder Gillian Aptroot told This Dog's Life. "We collaborate with the celebrant, photographers, wedding coordinators to ensure everything runs absolutely purrfectly on the day."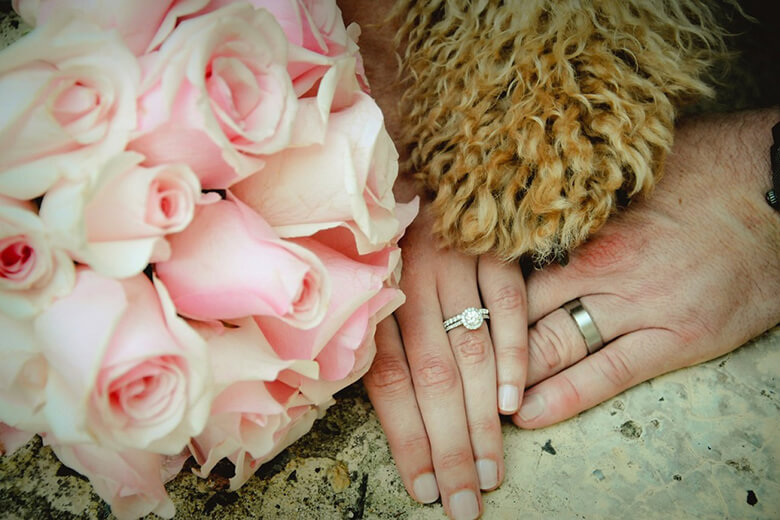 Related: Couple Celebrates Every Anniversary by Getting a Dog
The company consists of a dedicated small team of vets, vet nurses, animal behaviorists, trainers and animal handlers.  Services include a complimentary meet and greet in the clients' home.
"We get to know our bride and groom and their fur babies and learn how to customize our services," she says. You can think of it like the responsibilities of the Maid of Honor — but for your dog. All packages include arranging a hydrobath appointment, dressing your dog in appropriate wedding attire (they supply bowties, flower crowns, message plaques, and other extravagances) and photography styling.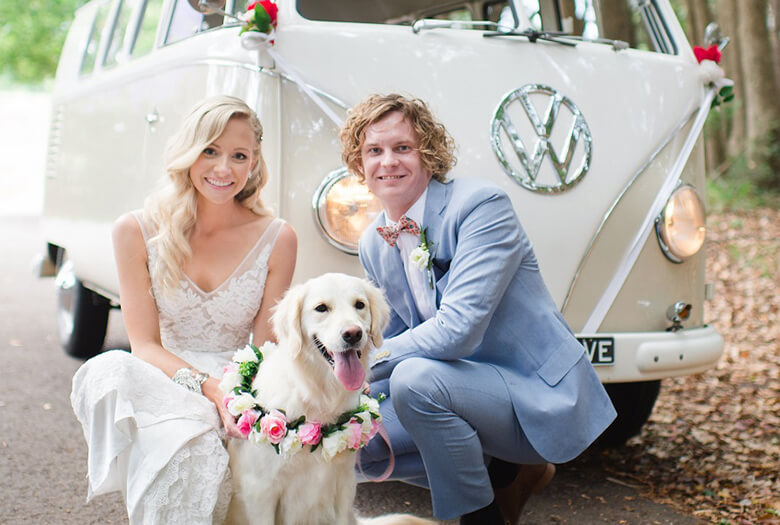 On the wedding day, they arrive at the pet's home early and transport the dog or dogs to the ceremony. The typically get there one hour early so the pups can familiarize themselves with the smells around the venue and take a potty break.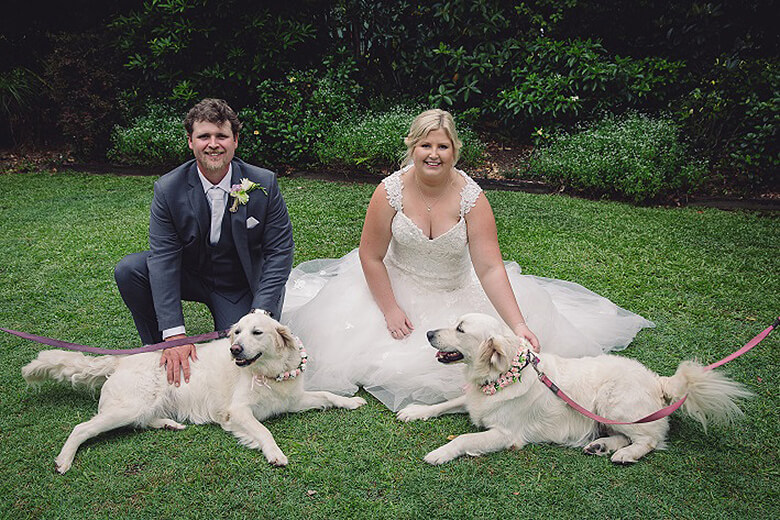 "As the ring bearer, page-dog, or flower dog, we take around 300 photos from their perspective throughout the ceremony," says Aptroot. "We use treats and squeaky toys to get those perfect photos."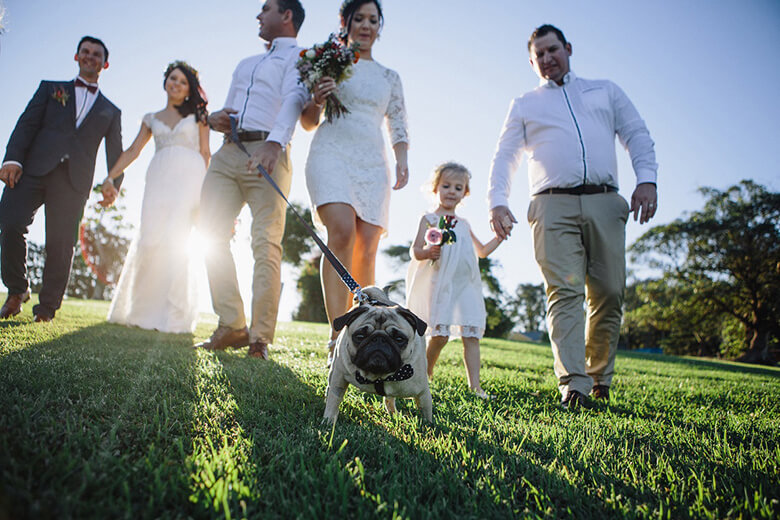 Related: Arson-Detection Dog Is Ring Bearer In Wedding, Steals the Show
After the ceremony, they take your dog home, and then feed, walk, and tuck them into bed. They can even stay the night if no one is available to care for dogs, as well as pet sit while couples are away on their honeymoon.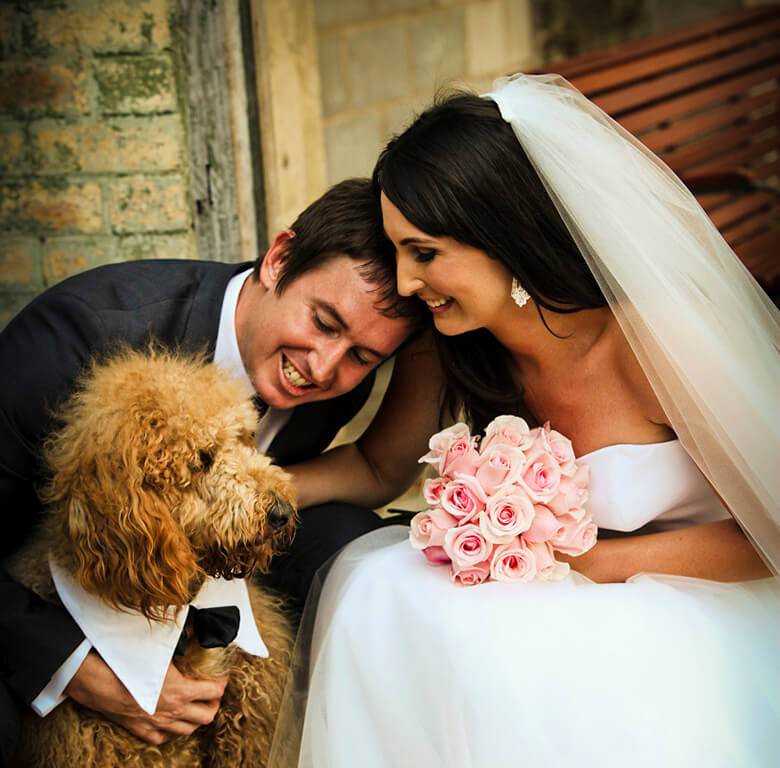 Some of the weddings Aptroot has assisted stand out, like one wedding where a groom surprised his bride. "I had to remain hidden until the bride had reached the end of the aisle, where she turned and saw her black Labrador, Kirra, staring back at her with the rings around her neck. This was an unforgettable memory," Aptroot recalls.
At another, a bride who was a teacher had her entire school class at the wedding. "The kids weren't expecting to see George, the border collie/poodle. I'll never forget the joy on the kids' faces as he peered through the church doors!"
Packages range from $350 for a three-hour package to $500 for a five-hour package. All packages include a meet and greet, and pet wedding attire and wedding plaques. They also offer Proposal Packages that start at $150.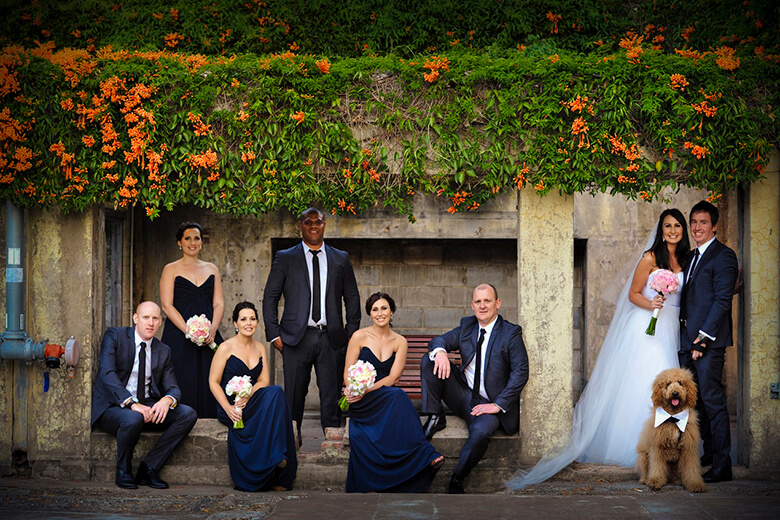 "We love sharing the photos from the weddings we attend," says Aptroot. "The fur babies light up the faces of all involved."
Related: Prescription for a Happy Marriage? Cute Dog Photos.