When it came to her big day, a bride wanted to do something special to pay homage to her love of rescue dogs.
Sally Burky decided that rather than having her bridesmaids hold bouquets during her wedding last month, they could hold leashes instead — leashes of senior rescue dogs in need of a home.
"Rescue dogs have always been important to me," she tells This Dog's Life. "I thought by having them in our wedding maybe we could at least raise some donations and maybe get one a home."
The idea came while searching on Pinterest for inspiration for her wedding.
"I was searching different ideas for bridesmaids instead of bouquets and puppies popped up," Burky says. "My husband and I discussed how neat it would be to have senior rescue dogs, and it just took off from there."
Related: Bride's Dog Acts as Her Flower Girl on Wedding Day
While Burky, a lifelong lover of rescue dogs, loved the idea, she wanted to make sure her bridal party was also on board. Fortunately, they were.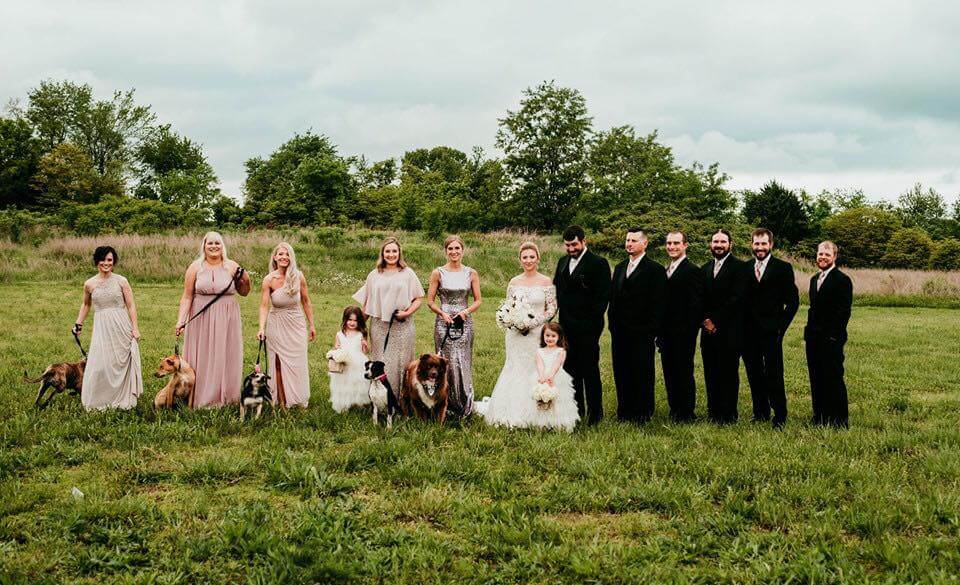 "My bridesmaids were all so supportive and excited to have them to walk down," she says.
After getting approval from the wedding venue, the Missouri resident decided to reach out to Haven of the Ozarks, an organization near and dear to her heart.
"Haven is a rescue that has meant a lot to me for quite some time. They helped me with two dogs I took in from an abusive owner and had nowhere to take them," she tells us. "They took them with open arms and ever since I've kept a close relationship with their sanctuary."
So, when the big day arrived in May, senior dogs from the nonprofit all got ready for their big day, spruced up and looking their best.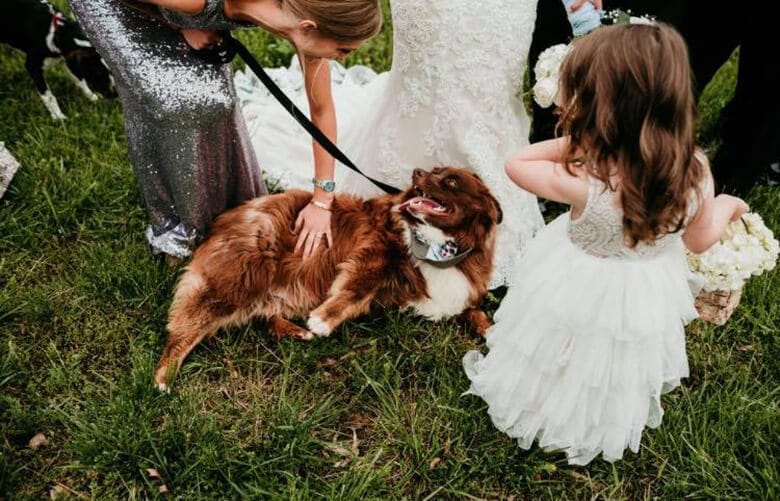 "When I first saw the dogs I couldn't hold back the tears," Burky says. "Seeing them get unloaded from the van before the ceremony was such a sight."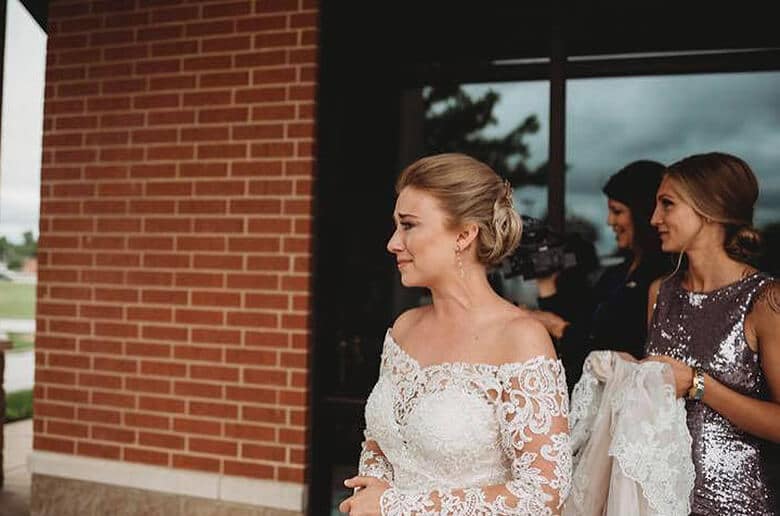 Related: Was Meghan Markle's Beagle One of the Handpicked Guests at the Wedding Reception?
Attendees agreed.
"The response from the guests was great, several of them said, 'that was such a Sally thing to do! We loved it!"' she says.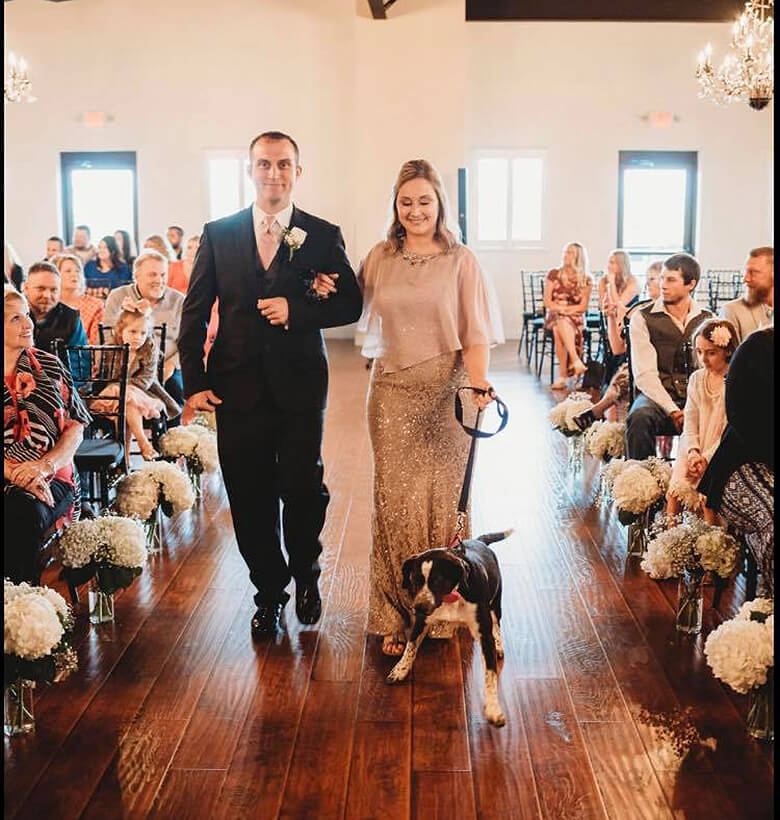 Since her wedding, Burky has raised hundreds of dollars in donations and four of the five dog got adopted, with Burky and her husband sponsoring the adoption for the only one still looking for her forever home, Yazzy, a 6-year-old border terrier.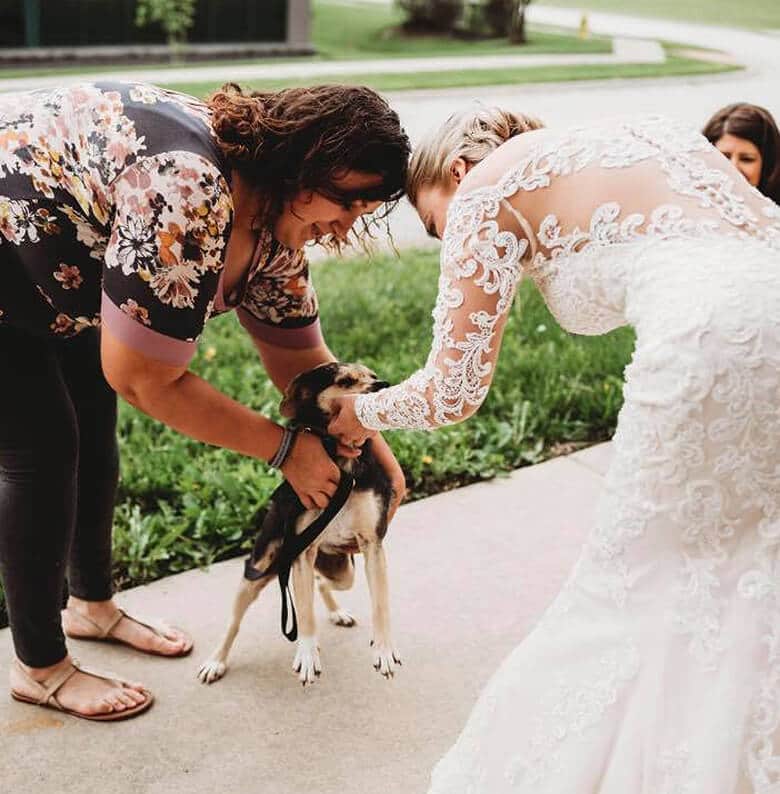 If interested in hearing more about Yazzy, head over to the organization's website.
Related: NFL Player and His Bride Forgo Wedding Gifts to Help Stray Dogs