A dog who refused to leave her dead owner's side was able to give him a proper goodbye at his funeral.
Named Sam, the Labrador was found in her home in Pottawatomie County, Okla. earlier this month after a neighbor called the sheriff department to check on her owner, a veteran named Arthur. Once officials arrived and discovered Sam, they realized she was not going to leave her owner's body.
It was then that Maeghan Olsen of 1 Day Ranch, a rescue organization near the town, was called in to help.
Related: George H.W. Bush's Service Dog Sully Lays By His Casket In Photo With Caption 'Mission Complete'
When she arrived, Sam, believed to be nearly 20 years old, was panting, shaking and anxious. Seeing how upset the dog was, Olsen knew the bond between the two had been strong. "Obviously the man did something right, a lot of love goes a long way," she told People.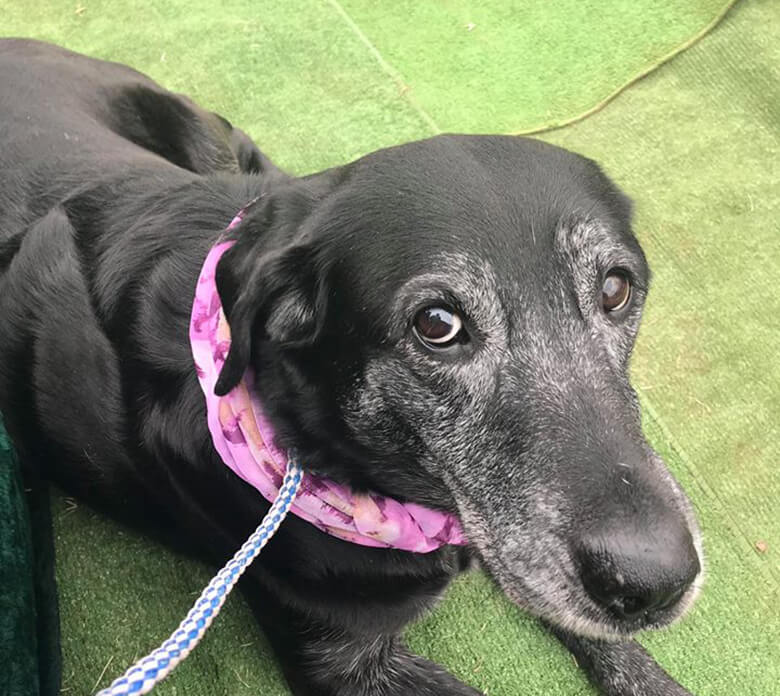 Olsen sat with Sam, petting her, giving her treats and allowing her to grieve. "I let her say goodbye," she told the publication.
When it was time to go, Olsen grabbed some of Arthur's blankets and pillows so Sam could be comforted by his smell at the ranch. Now, Sam is slowly adjusting to her new life. Olsen is unsure if she will be adopted or live out her golden years at 1 Day Ranch.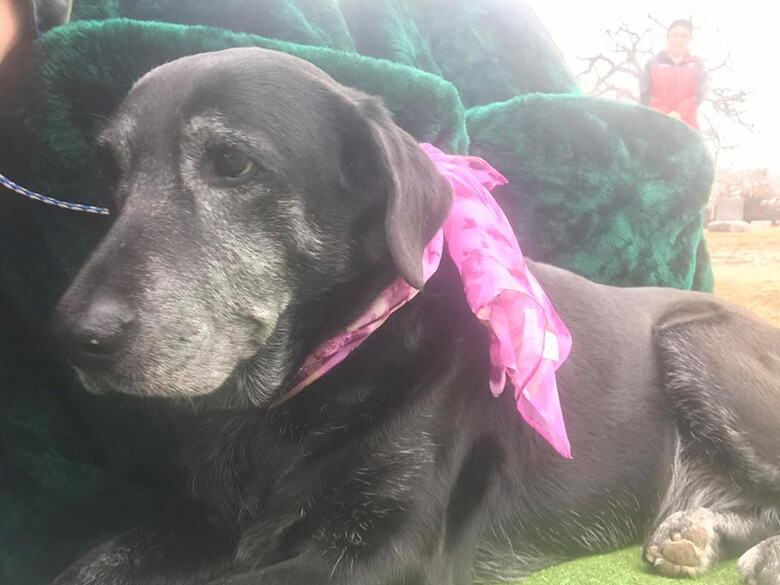 In the meantime, Olsen wanted to let Sam attend her owner's funeral, so she can "honor the relationship they had."
Related: 'A Dog Legends Are Made Of': Owner Writes Touching, Yet Funny Obituary for Her Rescue Dog
On March 8, this happened.
"This morning we had the privilege of escorting Sam to her dad's funeral. She wanted to look nice, so she wore a pretty pink scarf," the organization wrote on Facebook.
Like the other mourners at the funeral, Sam was able to say her goodbye.
"We allowed her to see Arthur one last time when they opened the casket… she was interested at first, she definitely recognized his face… but it was different from before, she knew that he was no longer there," the post continued.
After returning to the ranch, Sam took a nap and will one day be reunited with Arthur.
"We didn't know Arthur, but we have learned a lot about him in the last week," the organization wrote. "We hope he is comforted knowing his girl is safe and loved."
Related: The Most Creative Ways to Keep Your Dog's Memory Alive After She Passes