While today is National Dog Day, every day we celebrate our furry. We're guessing lots of snuggles, kisses, treats, plenty of walks and socializing with neighborhood pups are part of your daily routine. Not only do our dogs love being doted on, but it helps us too. Indeed, research shows that we are healthier, happier and more outgoing by just being a dog parent. And we could all use a little of that right now, which may be a reason why dog adoptions have skyrocketed during COVID-19.
But alas, with today being National Dog Day — a holiday started in 2004 by an animal welfare advocate to celebrate dogs from all walks of life, honoring the selfless love they give us, their unconditional loyalty and the comfort they provide us — our pups could use a little bit of spoiling.
Check out some of our favorite dog essentials.
1. Protective Rain Booties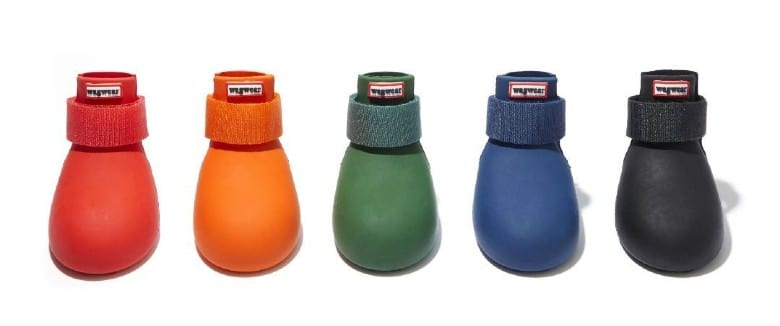 Our dogs' paws can take a beating during one of their favorite pastimes: a walk. From slick feet during the rain to cracked skin because of ice salt, their paws need to be protected, even during hot weather when black pavement can cause them to burn.
The WagWellies are the perfect way to protect your dog's paws. Made of 100 percent rubber, they provide a durable bootie for your dog – even when she is running. They have open-vented slits to make it easy for your pup to slide her paws into them and come in an array of colors. Built to last season after season.
Price: $49
Related: How to Prevent Your Dog's Paws From Getting Burnt This Summer
2. Moisturizing Dog Paw Balm
Speaking of dogs' paws, give your pup a foot massage with balm from Dug and Bitch. Made of organic shea butter, beeswax and thyme, a natural antiseptic, it can heal dry and cracked skin that can be painful for our best friend.
Gently massage on the paws (and elbows, too!), and your dog will feel complete bliss.
Price: $16.50
3. Versatile Dog Leash

You can change up your dog's outdoor walk adventure with the Vackertass 5-in-1 leash. It is over 6 feet long but can be shortened to various lengths, while also having a cross-body option. So, you can give your dog extra leash when people aren't around, but keep your pup close at a length of under 4 feet when there is a crowd. And if you have a rambunctious pup or just want to go hands-free, the cross-body option is perfect for you.
Price: $99
Related: Training Your Dog at Home? Here Are 16 Must-Have Products Experts Recommend.
4. Healthy Dog Treats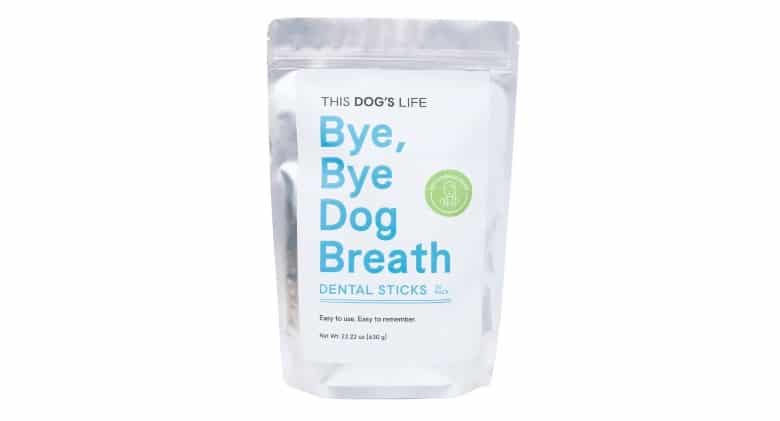 There is nothing greater than giving your dog the gift of health. With our Bye, Bye Dog Breath sticks, your dog not only gets a delicious treat but also one that is good for them. Made of natural ingredients, like cranberry, yucca, and natural zeolites, the sticks tackle the number-one health issue in dogs: dental disease. The mechanical abrasion during chewing scrubs teeth, freshens breath and supports healthy gums.
Price: $29
5. Supportive Dog Bed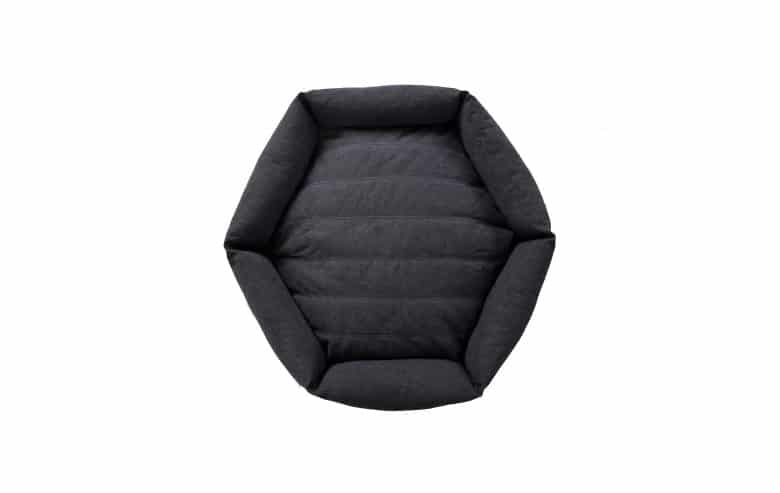 With dogs sleeping much of their day, a cozy bed to rest their head on is a must for a spoiled pup. The Hexagon Dog Bed from Velvet Hippo supports all sleeping positions with its unique shape. Plus, with more sides and more angles, your dog gets more support while catching some zz's. It is scratch resistant, and the interior bolsters are made of recycled material. It will provide your dog many nights of peaceful sleep.
Price: $160
Related: Mayo Clinic Study Prescribes Sleeping With Your Dog, With a Catch