As Kayla Powers son's Jax was getting older, she was yearning for another baby. And so was he.
"My son was dying for a baby in the house and would ask me every day if I was pregnant or when I would give him a new baby," she told This Dog's Life.
But because another child wasn't in the cards for her, Powers decided on a different kind of baby: a puppy.
After she brought home a golden retriever,  the dog was basically like another baby for the two.
Related: New Puppy Owners Do Gender Reveal Photo Shoot for Dog
"When I brought Lucy home, he was so excited and wanted to snuggle and carry her everywhere," she says. "I have photos of them running and playing in a field. It's very 'a boy and his dog."'
And Powers treated her just like the baby she was dying to have. "I carried her in a baby wearing wrap wherever we went, and even had her wear an amber teething necklace to help her teething discomfort."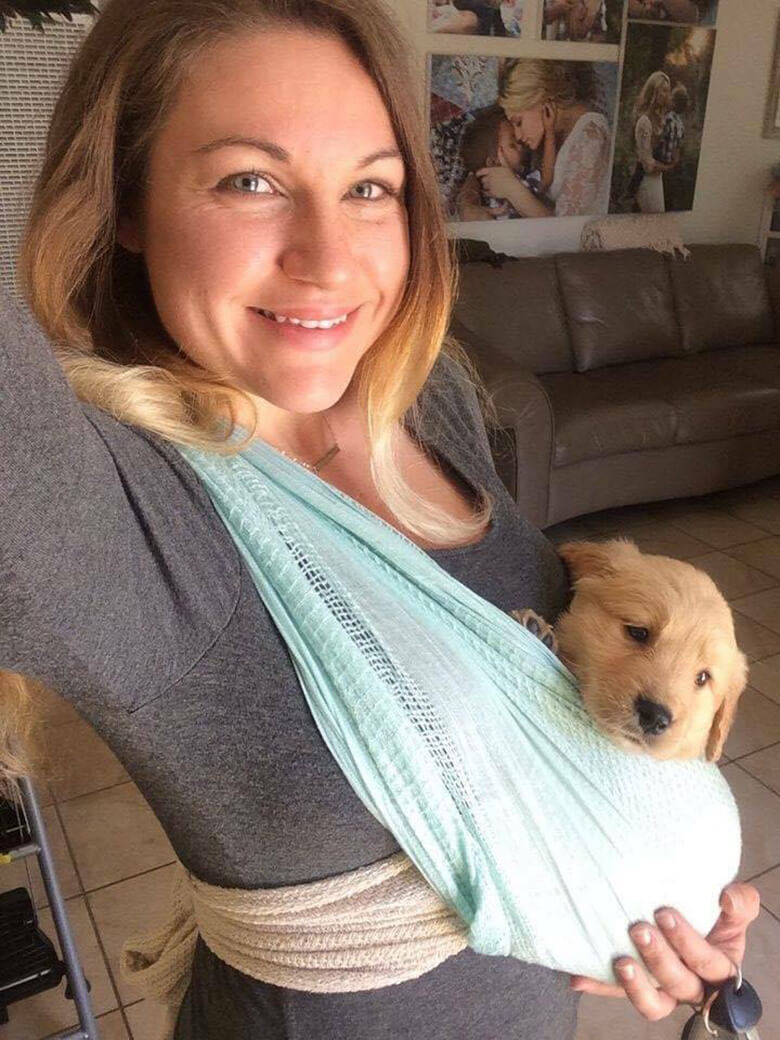 But Powers, who is a newborn photographer, wanted the full baby experience.
"I am a newborn photographer for a living photographing brand new babies, up to their first birthday, she says. "Naturally I had to do her photos."
So for the first year, Powers would schedule photoshoots for Lucy on certain milestones: newborn, 4 month, 6 month, 9 month and 1 year.
And while many would think photographing a dog would be tricky, Powers said she was a piece of cake.
"She slept the entire first day I got her, she was so sleepy she just laid out floppy on my lap when I was wrapping her," she says. "Through the first year I could tell as she got older that if she could roll her eyes, she would have."
Check out Lucy's adorable first year photos.
Newborn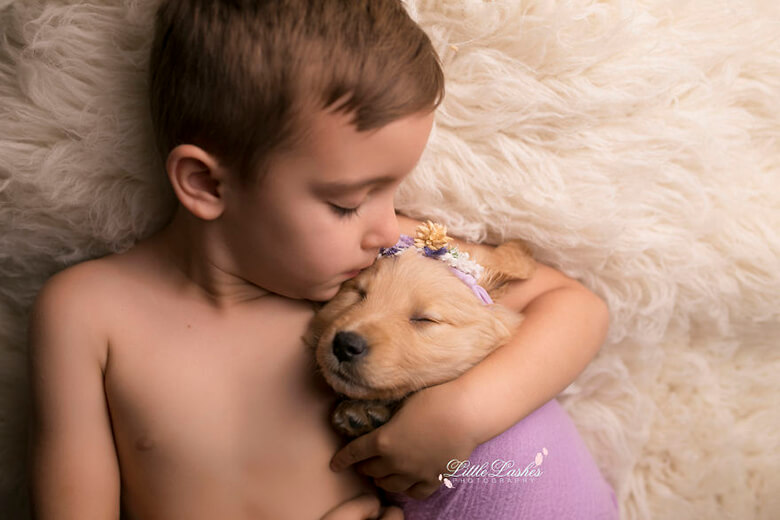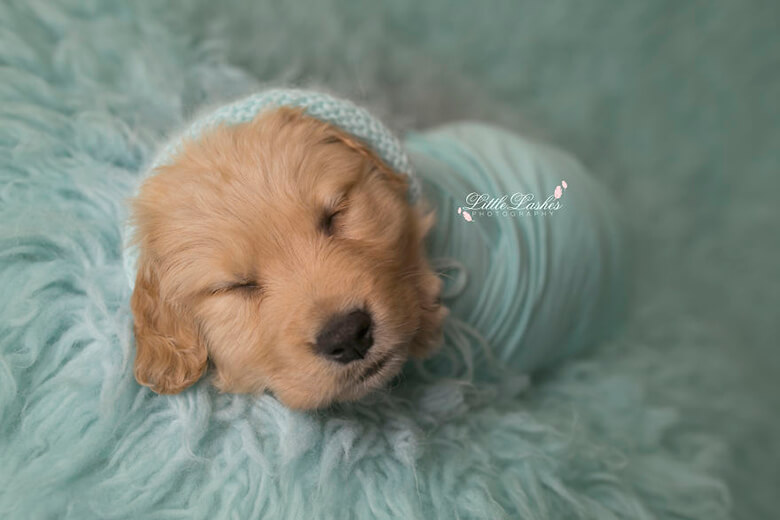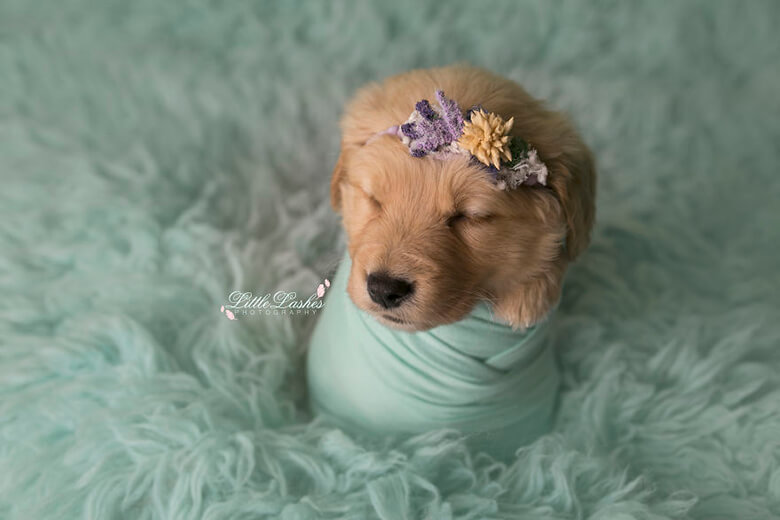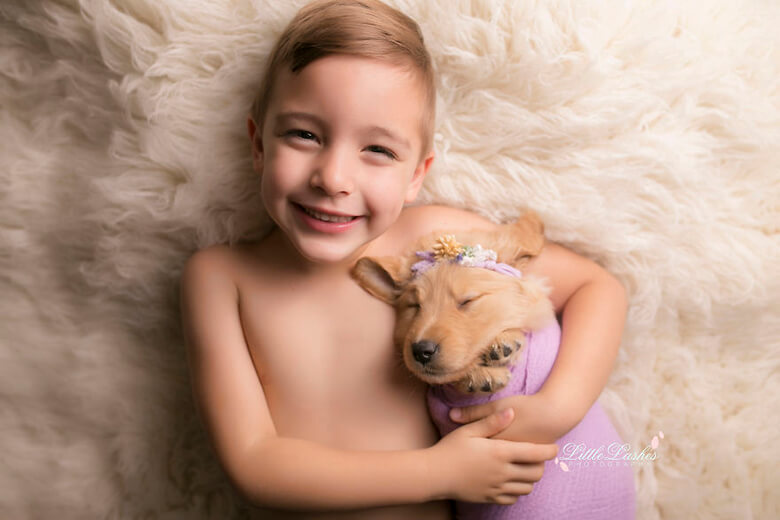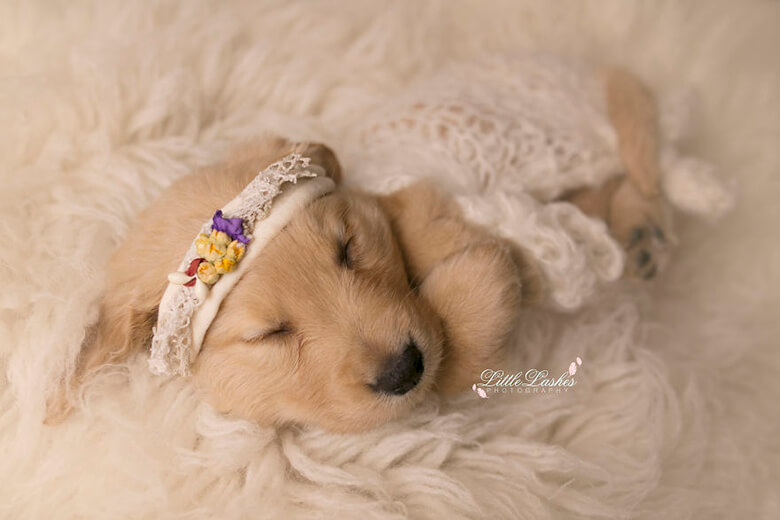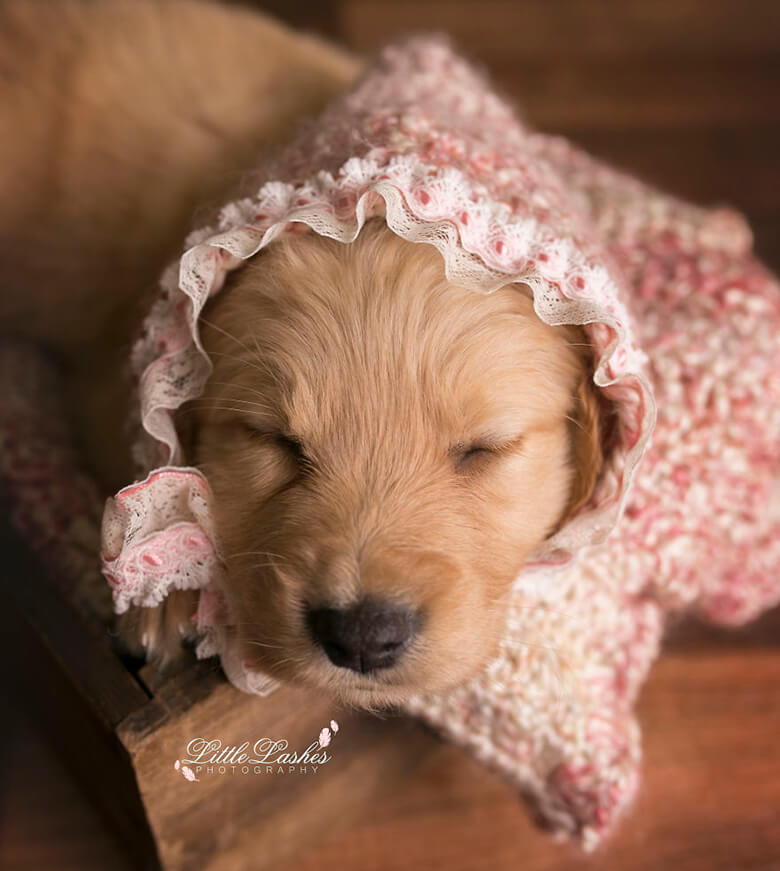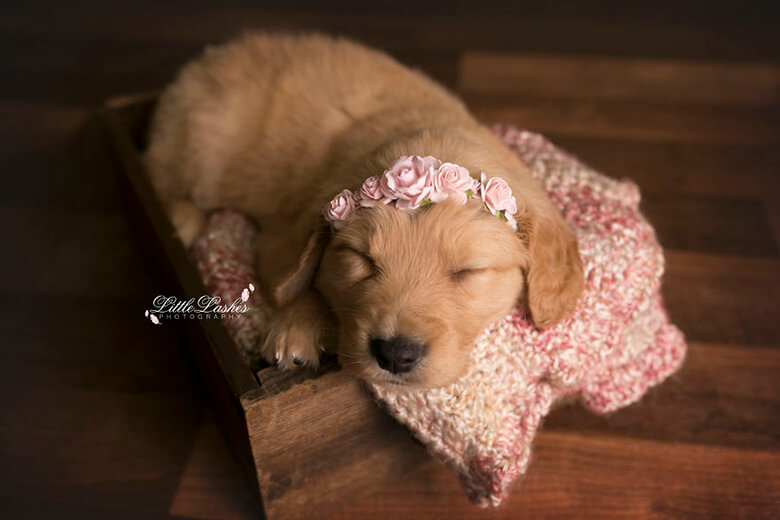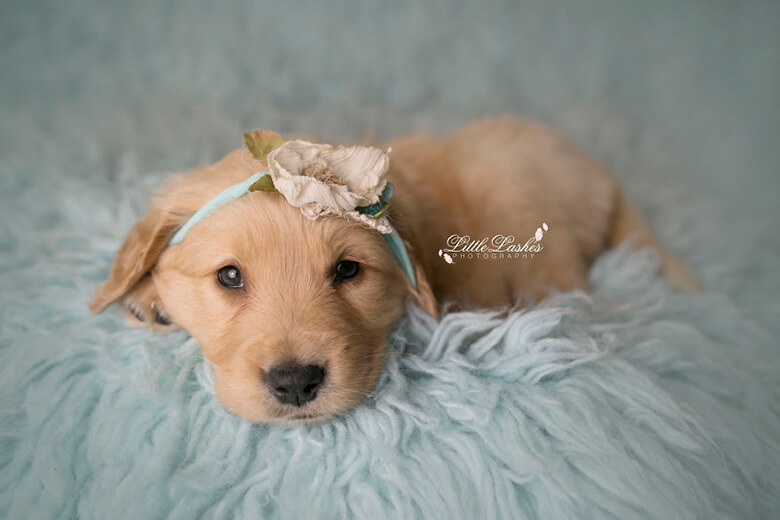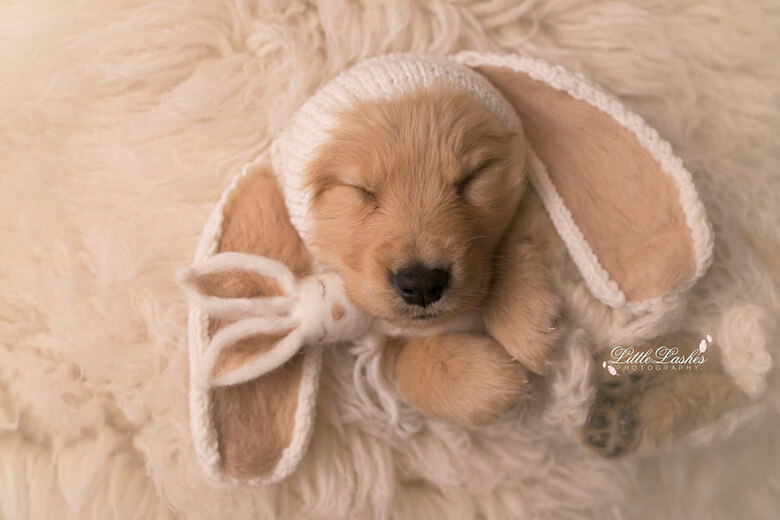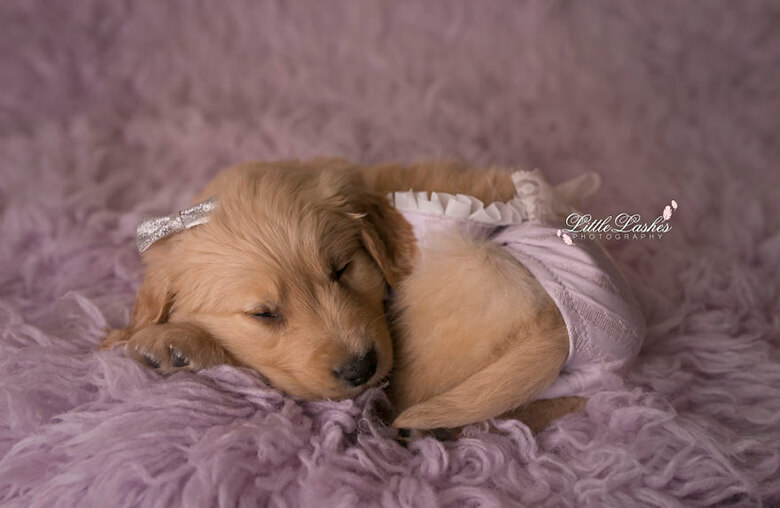 Related: Check Out the Underdogs: Stunning Photos of Dogs From Underneath
4 Months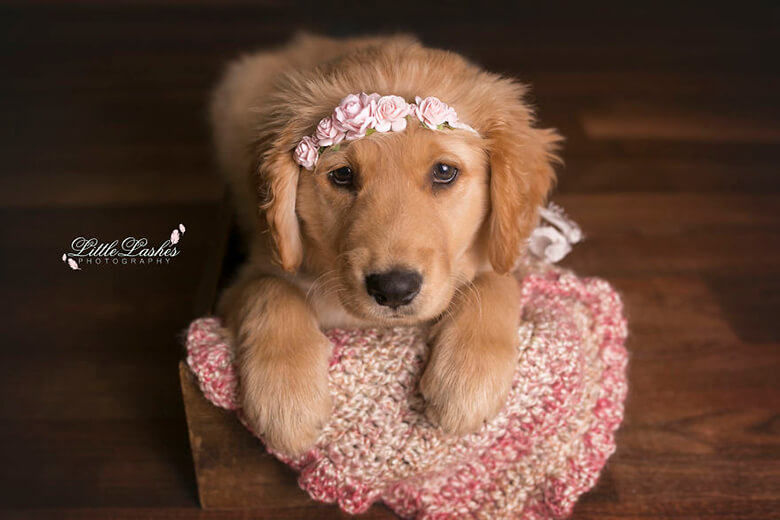 6 Months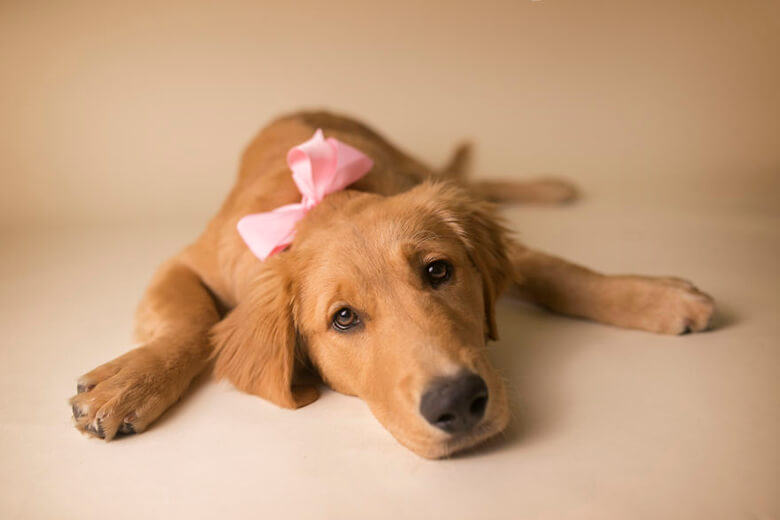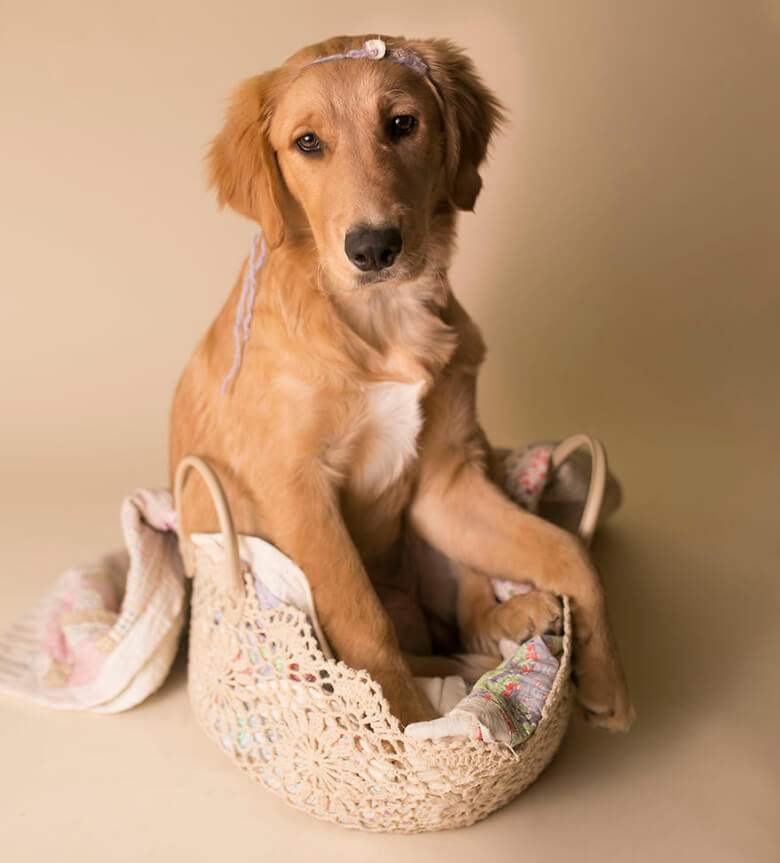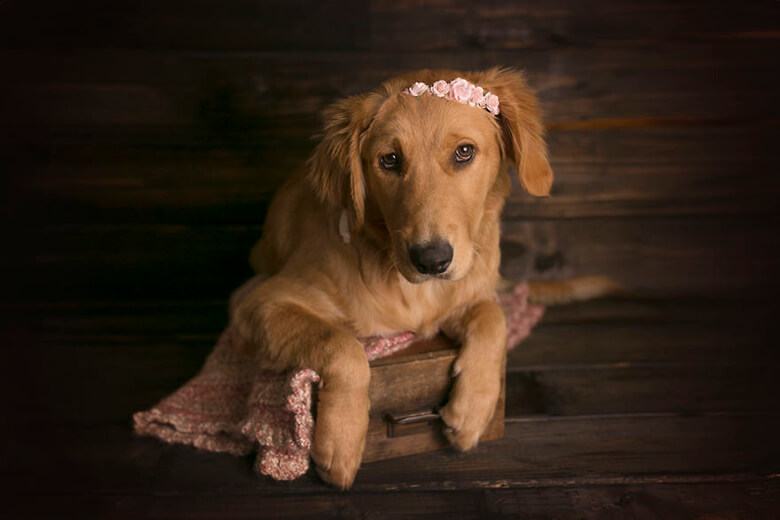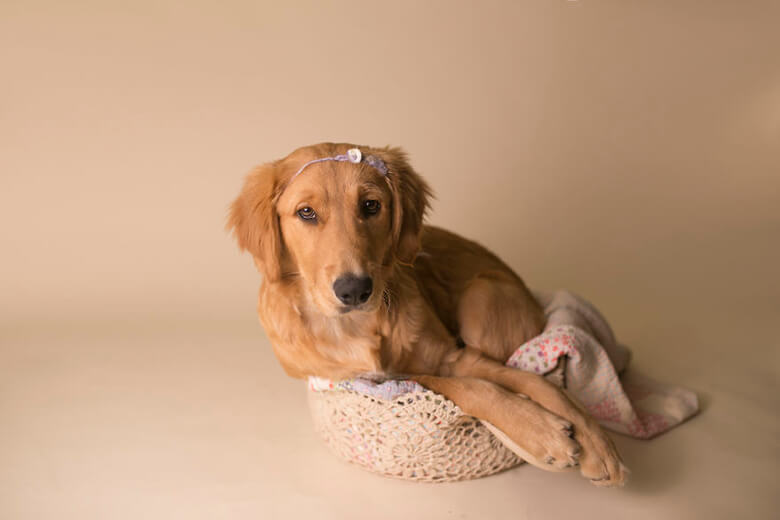 1 Year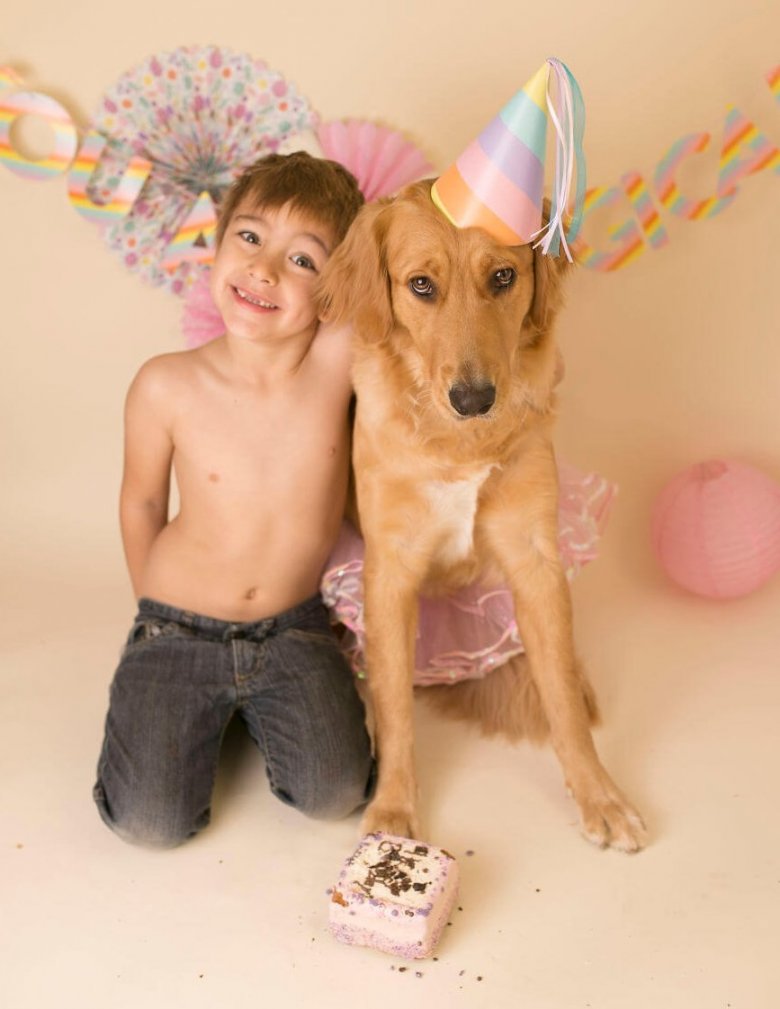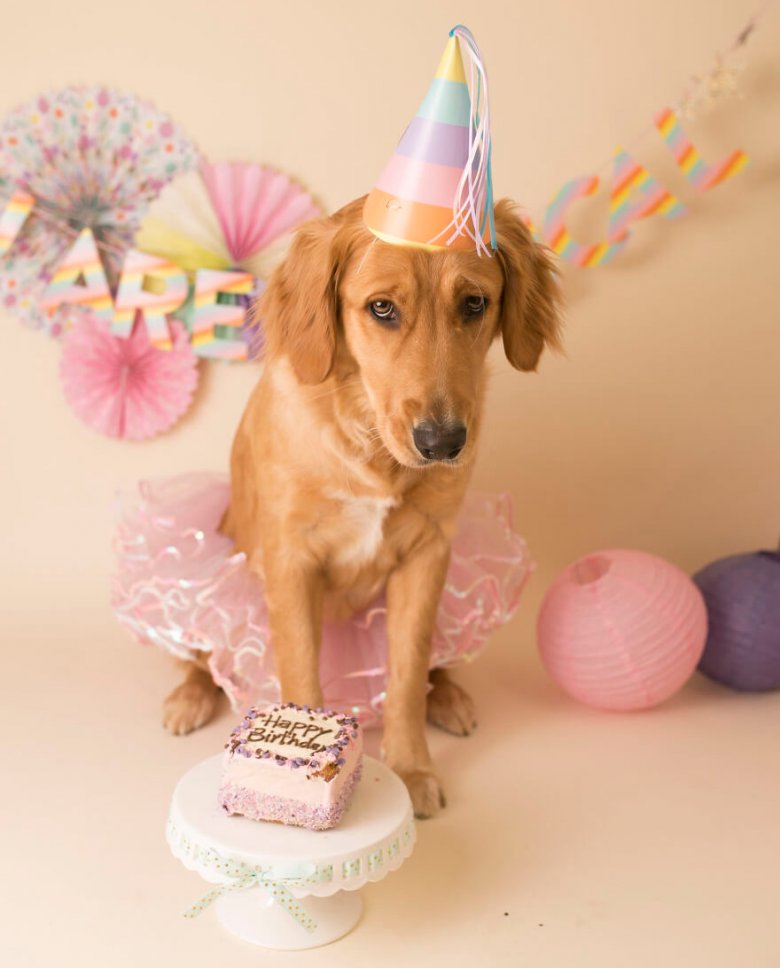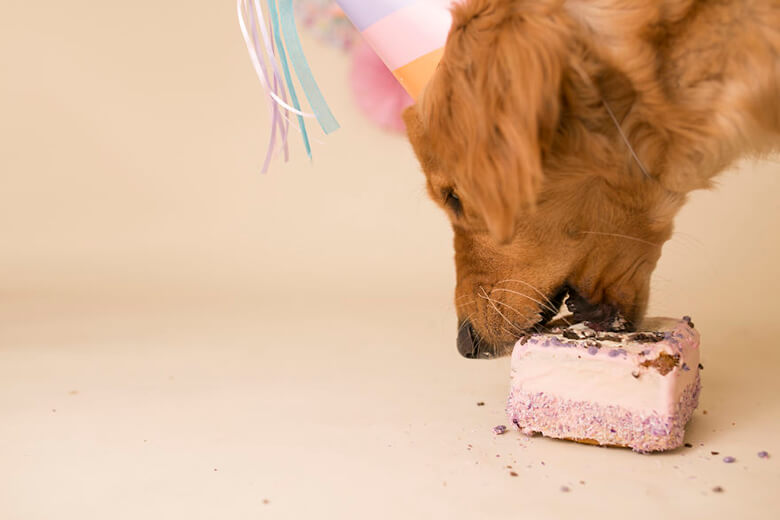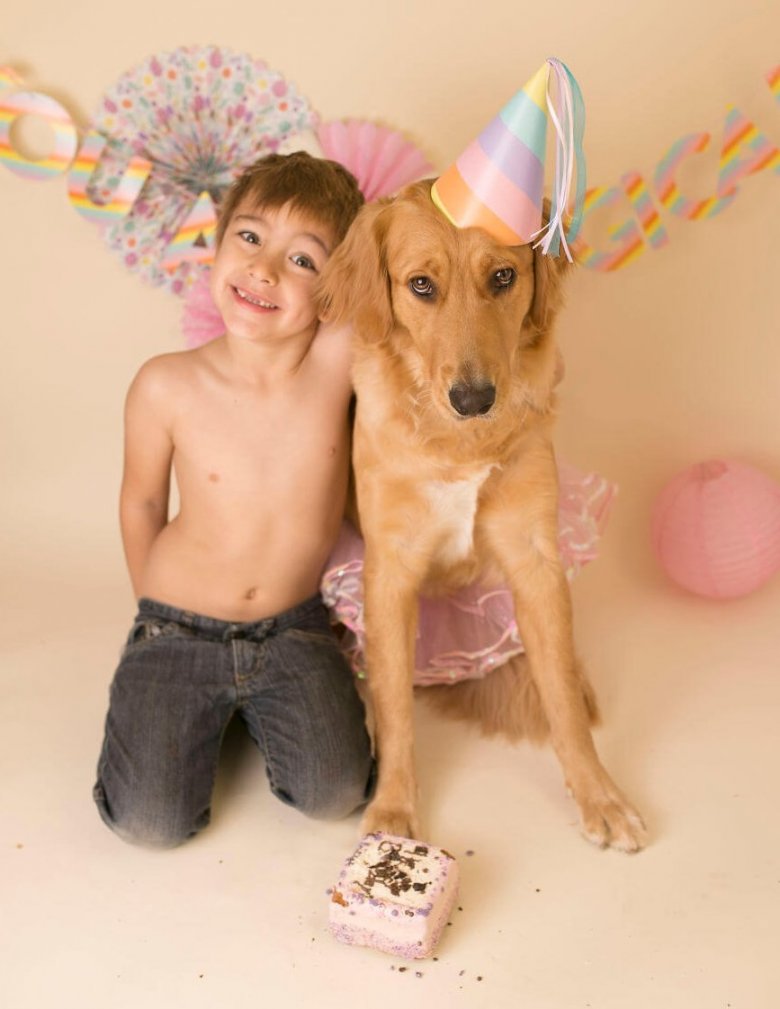 Related: Blowing in the Wind: Photographer Captures Dog's Personality in Beautiful Series