Being a small business owner is challenging. Being one that's part of a demographic which saw a huge financial fallout because of Covid-19 can be devastating.
Asian-owned businesses were the most negatively impacted demographic due to the pandemic, according to a study conducted by the University of California, Santa Cruz economics professor Robert Fairlie. The number of Asian-owned business owners fell 20% between February and December of last year. This coupled with the rise in anti-Asian sentiment along with violence towards the group has taken a toll on the community.
At This Dog's Life, we are honored to not only carry dog products from Asian-owned businesses but also know of other Asian-founded brands in the bigger dog-loving world.
Without further ado, here's our list of seven Asian-founded dog businesses you can support.
1. Eat Play Wag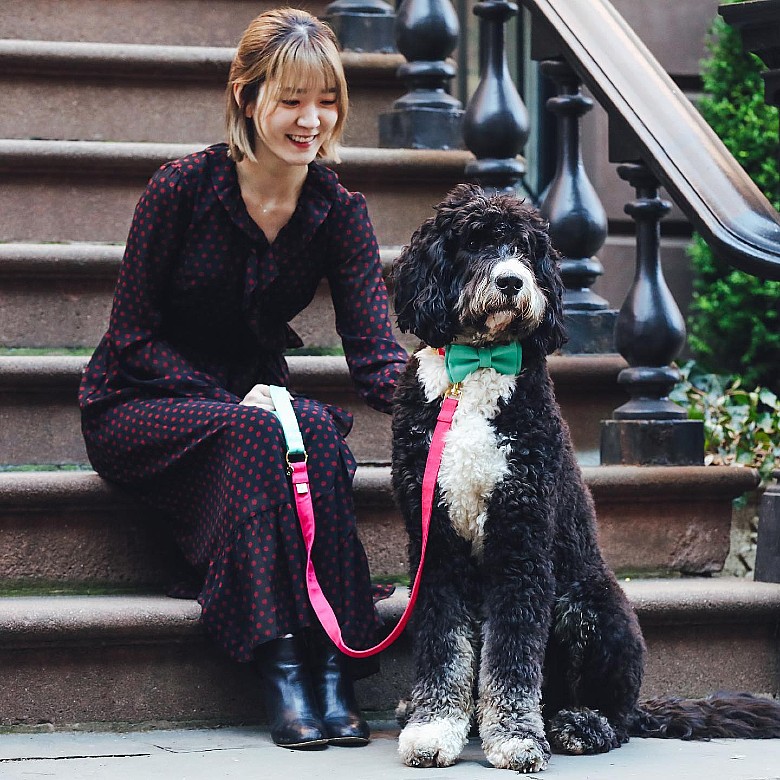 Sonia Lee has been a dog lover since childhood. Once she and her husband got their own fur baby named Garby, she became an "obsessed dog mom."
In 2018, she utilized her background in design and architecture to start Eat Play Wag. Her mission was to create beautiful, functional, and high-quality products she recognized were missing from the market.
The New York-based shop features beautifully designed and ethically made harnesses, collars, leashes and other accessories, with everything made in South Korea.
A portion of the proceeds are donated to animals in need.
Instagram: @eatplaywagco
Related: Everything You Need to Know About Washing Dog Sweaters, Collars, and Bedding
2. Heed Foods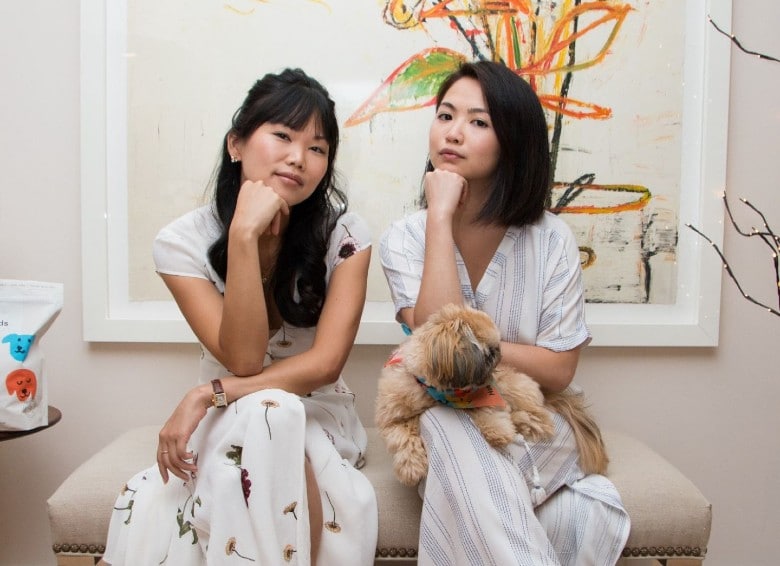 Founders Rei Kawano and Melanie Han established Heed Foods after learning how few dog food brands use good ingredients.
They decided to take heed and collaborate with leading canine microbiologists and animal nutritionists to create healthy, high-quality, and tasty dog food with minimal ingredients.
Heed Foods' store includes fresh kibble, human-grade toppers, and treats that are made with maximum nutrition.
All products are made in Pawnee City, Nebraska and sent to Summit Ridge Farms to ensure quality. And the company stands by its products with a "dishlickers guarantee."
Instagram:@heedfoods
3. Maison de pawZ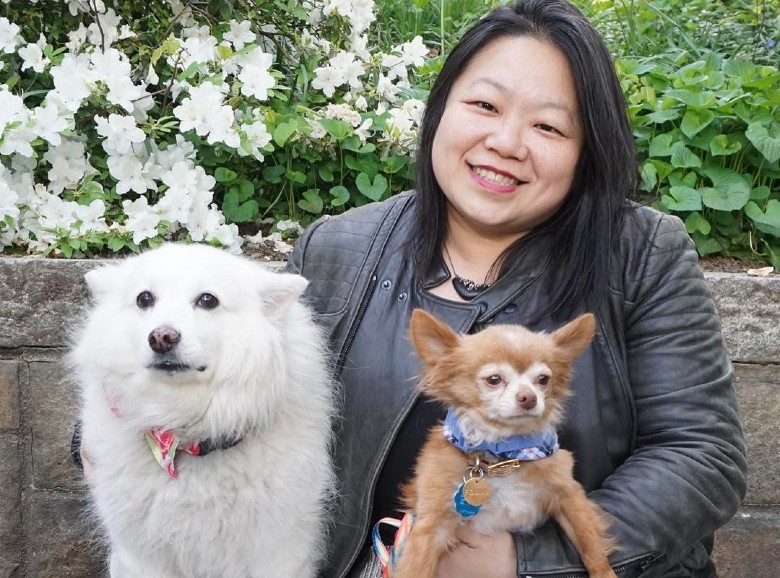 Mei-i Zien founded the Parisian-inspired dog treat company, maison de pawZ as a way to celebrate our four-legged friends. It not only offers a variety of artisanal"pâwtisseries" for our pups, but also cakes that are perfect for special celebrations or everyday life!
Maison de pawZ uses no more than five ingredients in each of its biscuits, all of which are individually hand-cut and slow baked in small batches. Everything is human-grade, gluten free and grain free, making them great for dogs with sensitive stomachs and allergies.
The ingredients are sourced from Trumansburg, New York. All organic fruit and produce are hand-picked from local farmers markets and regional suppliers.
Instagram: @maisondepawz
4. Boo Oh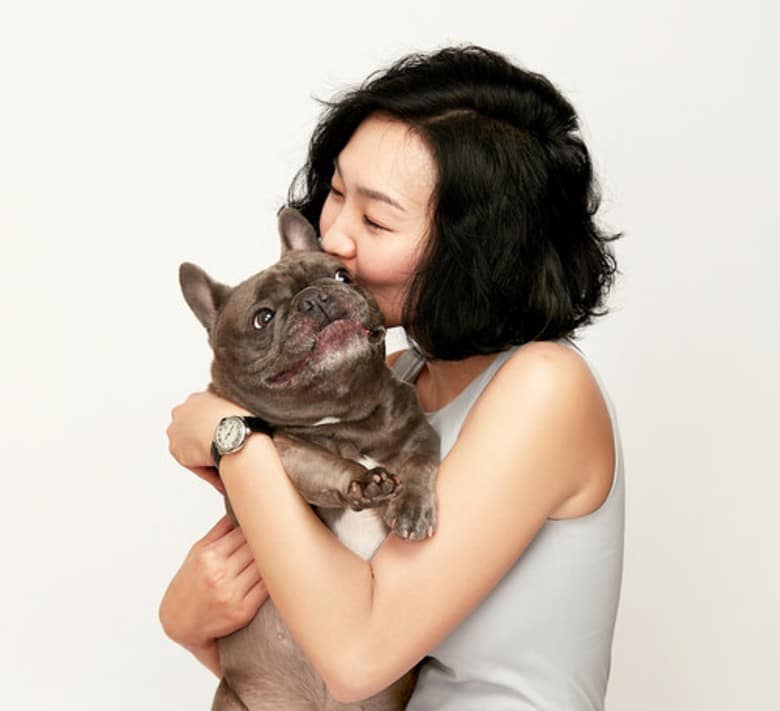 Lifestyle brand Boo Oh was founded by Jay Sae Jung Oh after she adopted her French Bulldog, Boo, in 2013. The first-time dog owner sought products that reflected her and Boo's personal style and needs but could not find any.
The artist and industrial designer became inspired to design her own products.
Using Boo as her muse, Oh created chic products made of the finest materials that were thoughtfully designed for modern life. And thus, Boo Oh was born.
The brand's debut line featuring quality Italian leathers and processed metals is all hand-assembled in Oh's hometown of Seoul in South Korea.
The shop features collars, leashes, harnesses, feeding kits, food scoopers, and toto bags.
Instagram: @boo.oh.official
5. P.L.A.Y.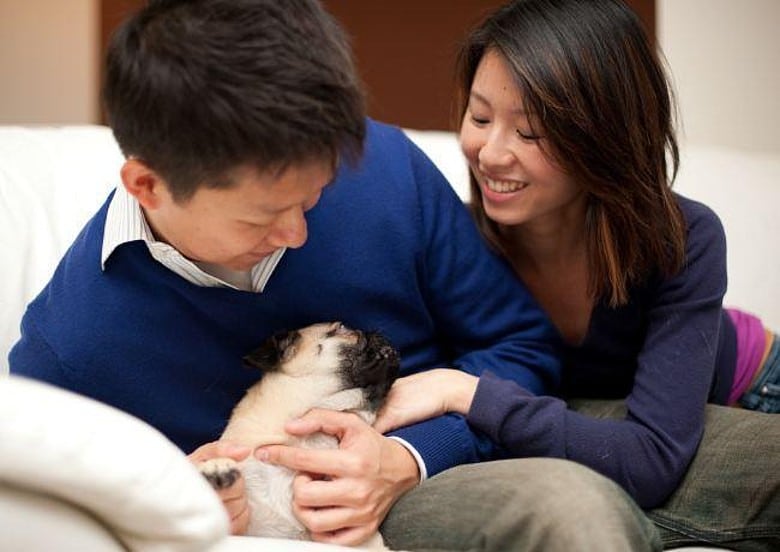 In 2010, Will Chen and Deborah Feng founded the San Francisco-based brand, P.L.A.Y. — Pet Lifestyle and You.
Chen set out to create comfy, stylish and sustainable pet beds when he was unable to find a high-quality and reasonably priced bed for his pug, Momo.
Since then, P.L.A.Y. has crafted dog beds that focus on maximum comfort, ergonomic support, style, and sustainability. Each product is functional, luxurious and eco-friendly.
In addition to dog beds, P.L.A.Y has expanded to include toys, collars, outdoor gear, and more. Their products feature exclusive designs created by artists from across the world.
Instagram: @petplaysf
6. Up Dog Toys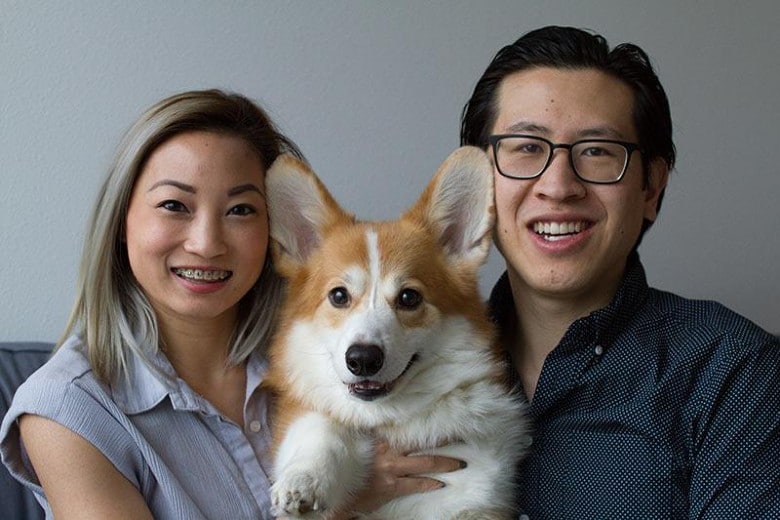 Up Dog Toys was founded by husband and wife team, Michelle Moy and Billy Shih. Their brand is inspired by their Corgi, Odin.
Moy and Shih created Up Dog Toys to make improvements to classic dog toys and apply both modern design principles and home design trends.
The shop features a squeaker toy called The Kena, which the company states is puncture resistant. The other toy, The Odin, is a modern take on treat-dispensing puzzle toys. Both are available in various colors.
One percent of all purchases is donated to help animals at the Motley Zoo Animal Rescue.
Instagram: @updogtoys
Related: 19 of the Best Interactive Dog Puzzles and Games for Your Bored Pooch
7. Velvet Hippo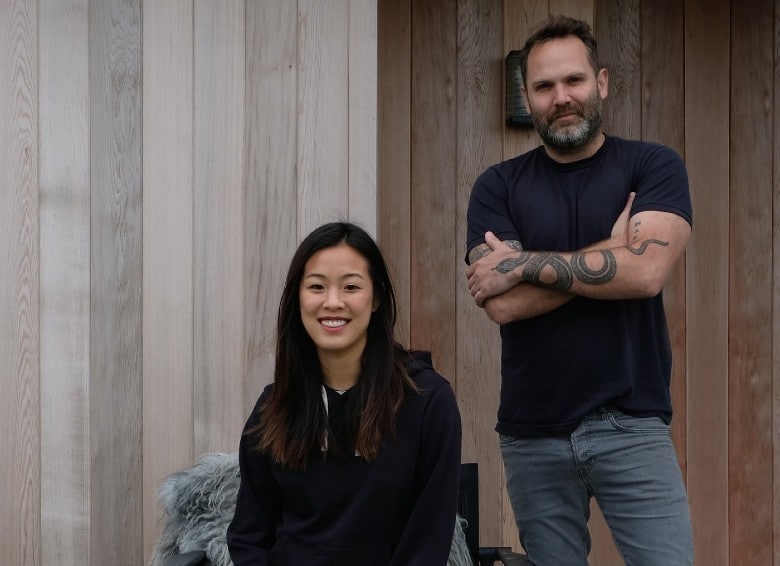 Velvet Hippo is a pet accessories brand founded by Shalina Chen, graphic and product designer, and Jason Horvath, furniture designer.
Chen and Horvath discovered they couldn't find dog beds that represented good design and functionality at their core. This led to them starting Velvet Hippo, a brand named after their adopted pit mix breed's nickname.
The Brooklyn-based business is committed to crafting high-quality, functional pet accessories that inspire pet owners to express their personal style in their home with their fur babies.
All canvas beds and sheepskin throws are contemporary and functional. They are designed and produced with sustainability at the forefront.
Instagram: @thevelvethippo