We aren't the only ones dealing with an extreme flu season this winter. Veterinarians have reported an increase in dog influenza, with outbreaks more likely in highly congested areas and certain states.
like doggy daycare centers, kennels, and shelters.
Since 2015, there have been two popular subtypes, H3N8 and H3N2, that have been the predominant strains. The symptoms, much like what humans experience, include tiredness, runny nose, eye or nose discharge, coughing, reduced appetite, and fever. However, some dogs don't show any signs.
The canine flu is spread through respiratory droplets through coughing, sneezing, and discharge. The droplets can contaminate surfaces, too, and can spread to other dogs that way. A dog with influenza can be contagious for 3 to 4 weeks, so make sure to wash your hands and disinfect areas and keep your dog clean, too.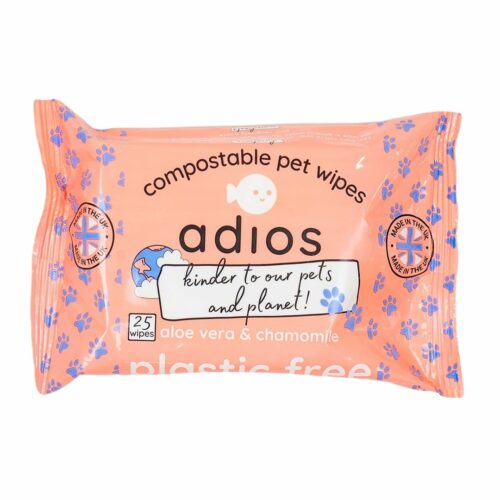 These wipes are perfect to wash your dog's face, paws, ears, and bum. Infused with natural ingredients, including moisturizing aloe vera and soothing chamomile, the wipes are not only great for keeping your dog clean, but also the planet.
Related: Winter Aches: Helping Your Dog Deal with Joint Pain
While most healthy dogs recover from the canine influenza on their own in a matter of weeks or with some medication from the vet, there are instances when it can turn into something worse.
If a dog has a weak immune system, is older, or has underlying conditions, the likelihood the dog flu could could turn into other bacterial or viral infections increases, Deborah Silverstein, a professor of critical care at the University of Pennsylvania School of Veterinary Medicine, told The Washington Post.
One of the more common viruses that can develop is called the canine infectious respiratory disease complex, with veterinarians seeing a spike in dogs living in certain states. "This has recently emerged in Oklahoma, Texas and into the Carolinas and caused a severe and deadly disease outbreak in dogs," Silverstein told the publication. Because dogs can enter these states and leave them when finding homes or adopted, she says it's important to take precautions to ensure a widespread outbreak doesn't occur.
Related: 6 Winter Essentials to Keep Your Dog Safe, Cozy, and Happy
Other places that are seeing an increase in the dog flu hit closer to home, including at boarding facilities, local shelters, vets, and dog parks.
If your dog starts showing symptoms or you are concerned, consult your vet. Treatments include keeping your dog hydrated, possible medications, including antibiotics and cough suppressants, other supportive care options, and lot of rest. And to prevent the spread, separate from other dogs in the household, don't take your dog out to public places while contagious, and make sure to disinfect areas.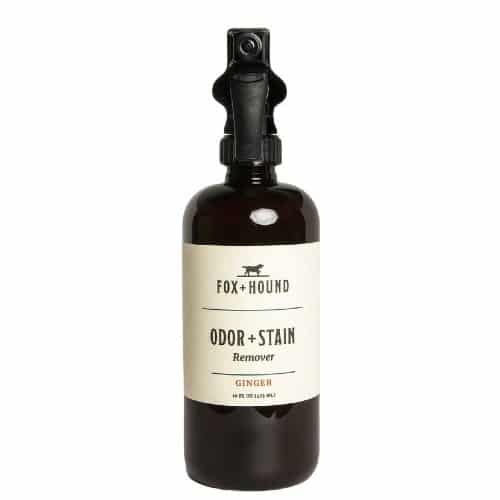 Accidents happen. Fortunately, with Fox + Hound's stain remover, cleaning up is a cinch. Formulated with professional strength, bio-enzymatic ingredients, the formula can get out even the most stubborn stains.
There is a vaccine for the dog flu, though it just lessons the symptoms and shortens the duration. It does not prevent the virus. Discuss with the vet to see if a good fit for your furry friend. For those dogs unvaccinated, it's recommended to keep away from highly populated areas, especially those that have experienced outbreaks.
Related: With the Dog Flu on the Rise, Here Is What You Can Do to Protect Your Pup